Petite Maison Brasserie
Words: Christina Morgan
Photos: Monica Tindall
Newly opened in Pavilion Embassy on Jalan Ampang, Petite Maison Brasserie is an intimate and classy bistro that instantly whisked me away to the romantic streets of Paris. The interior design is clean and fresh and offers a bright space for a quick gourmet coffee or a lingering lazy lunch of nourishing comfort food prepared with love by group head chef Erwan and his team. The beautiful glass display case highlighted gorgeous homemade pastries that I could not wait to get my hands on! We opted to sit in the outdoor area, which was decorated with greenery, a little oasis right in the city centre.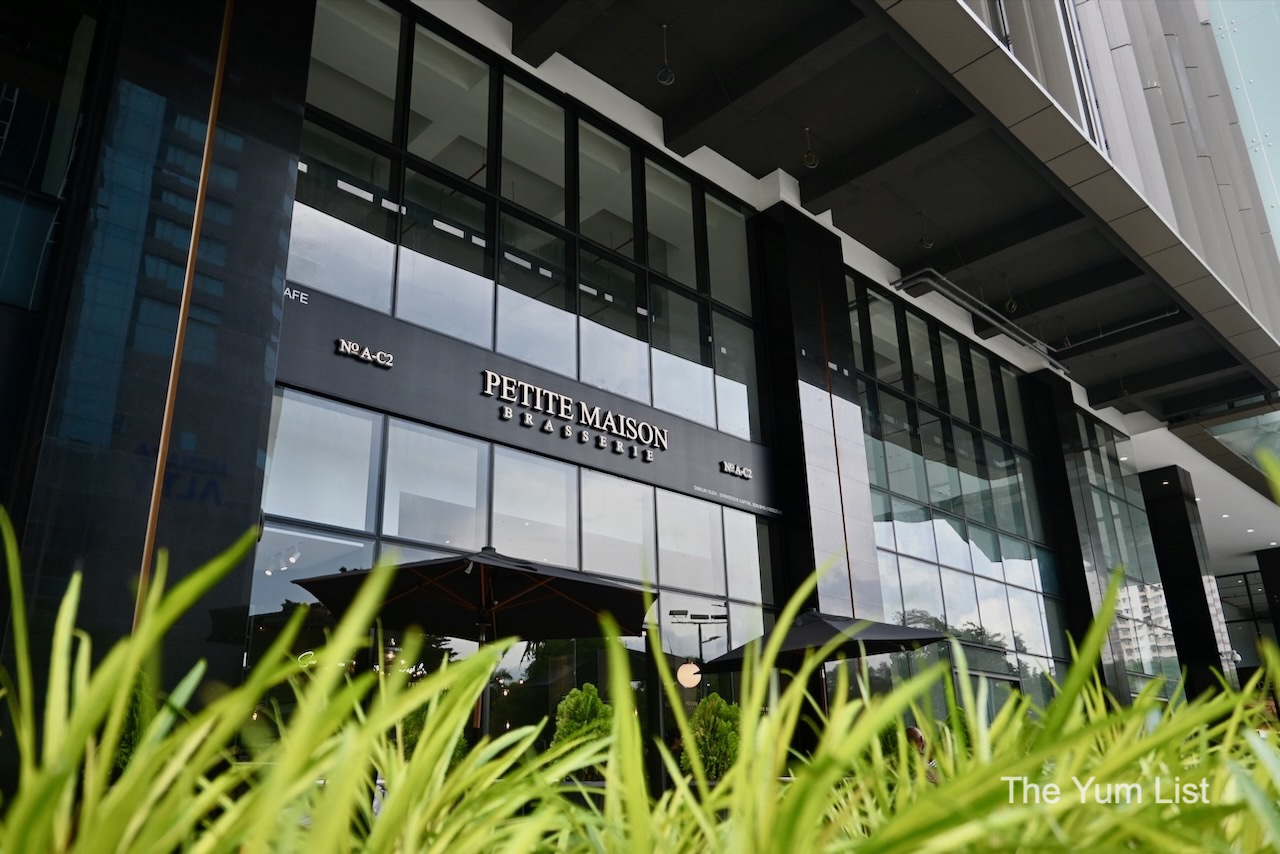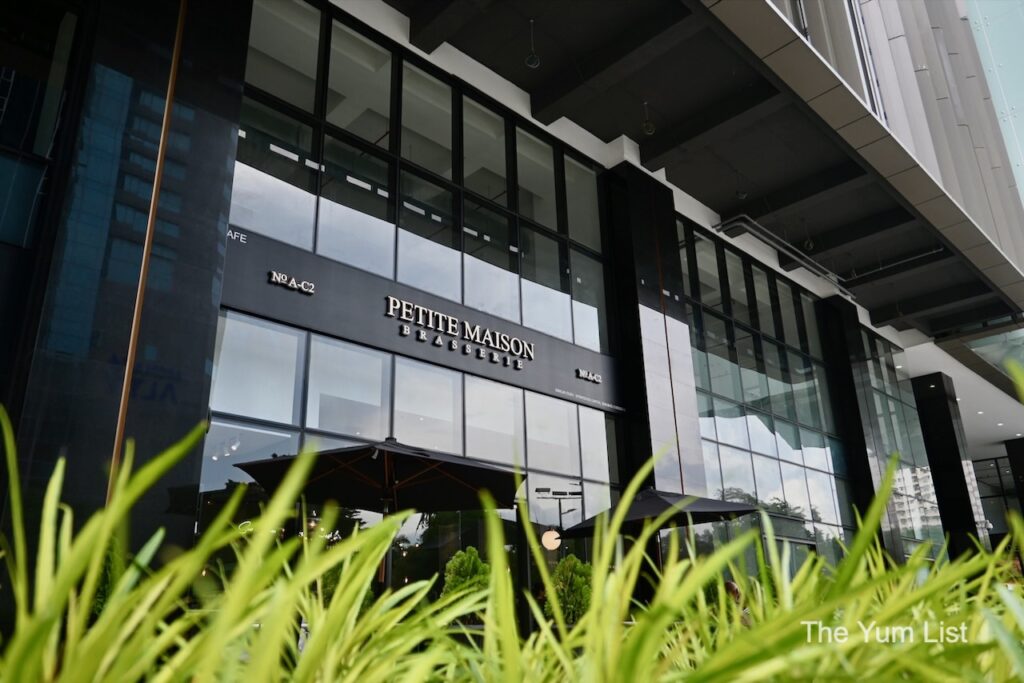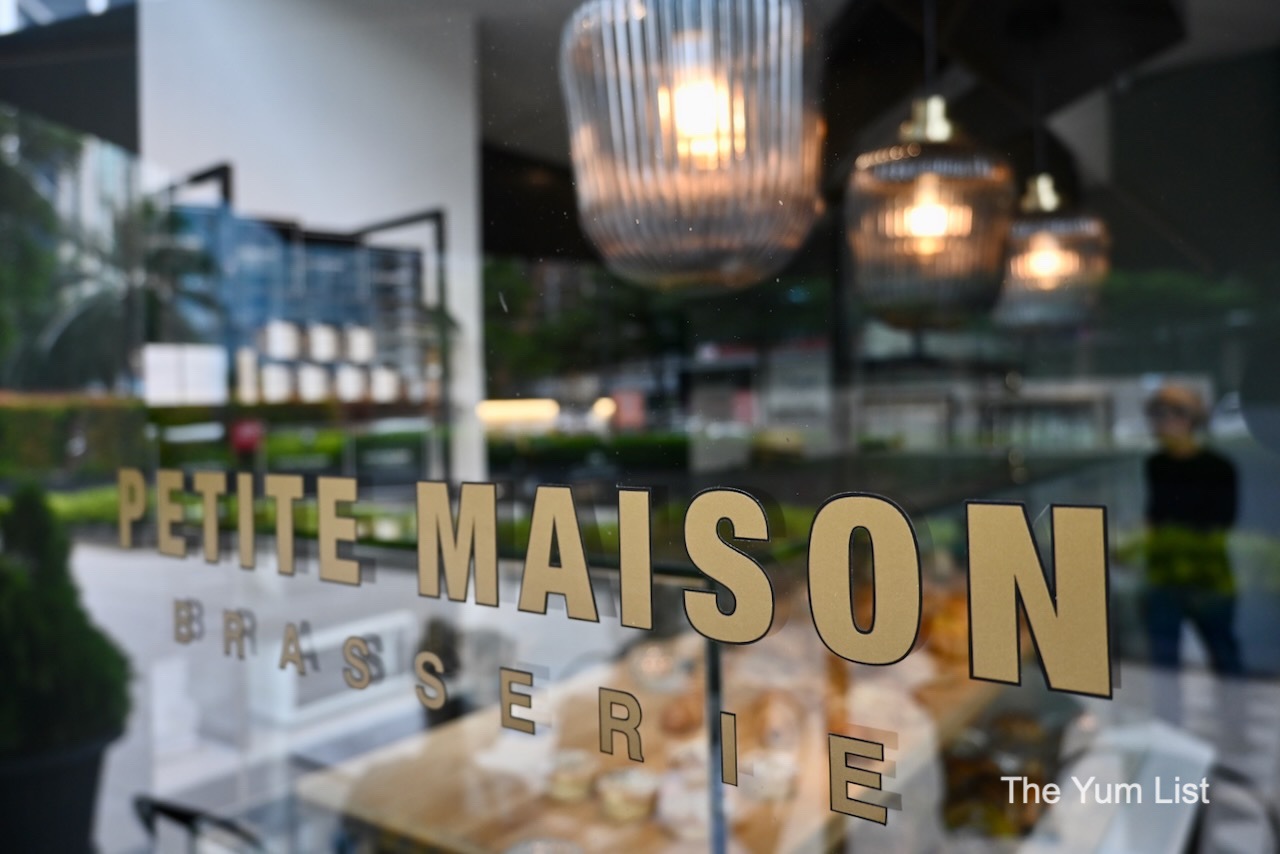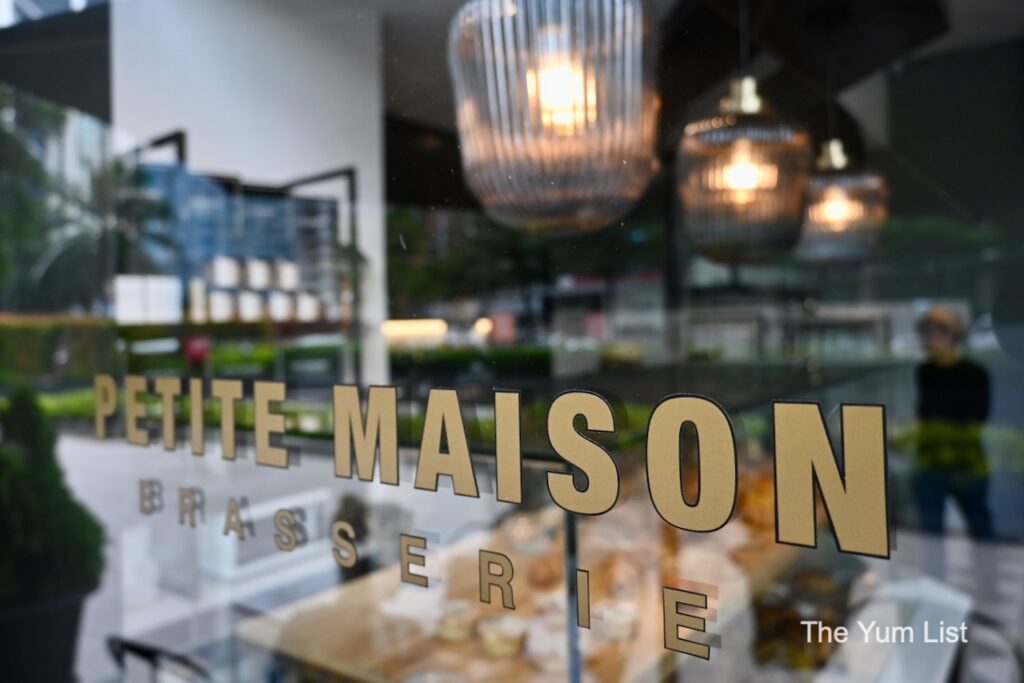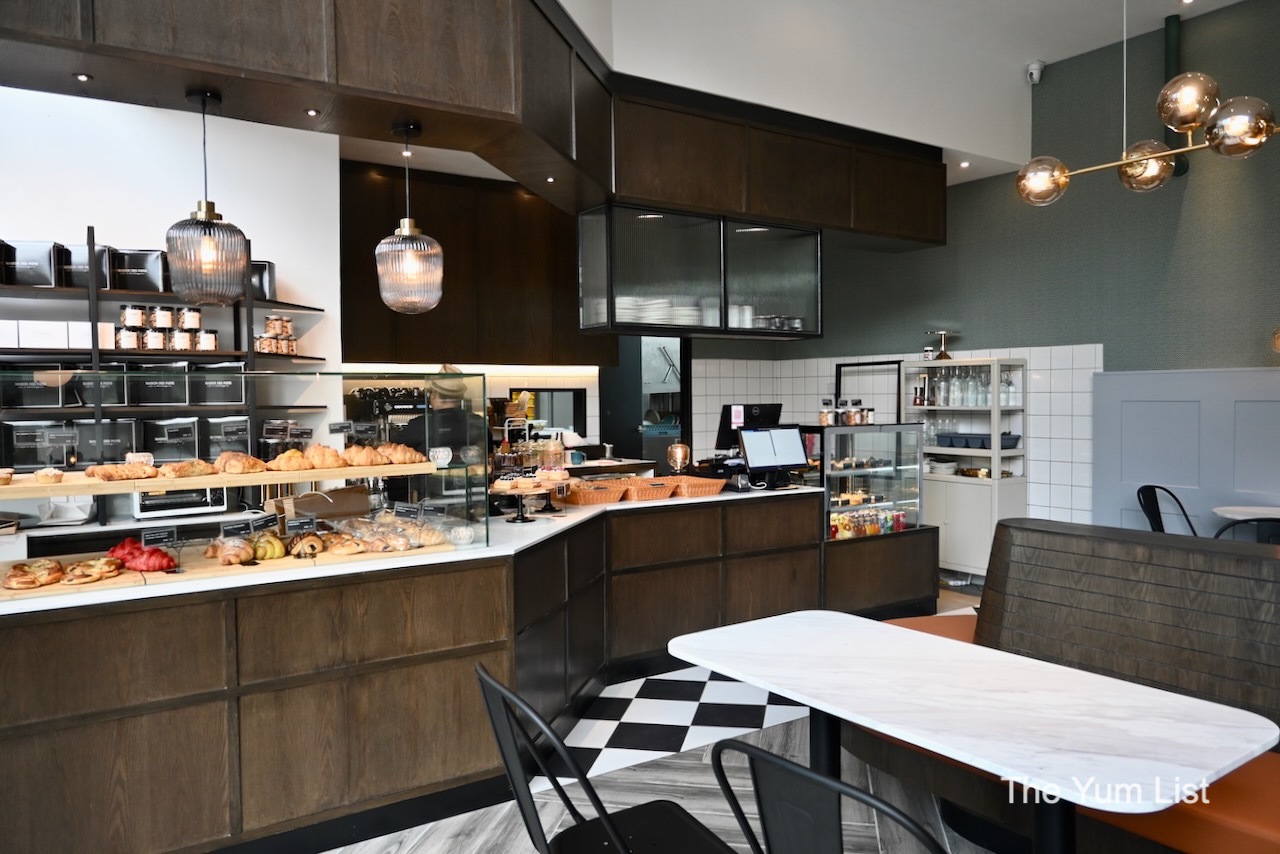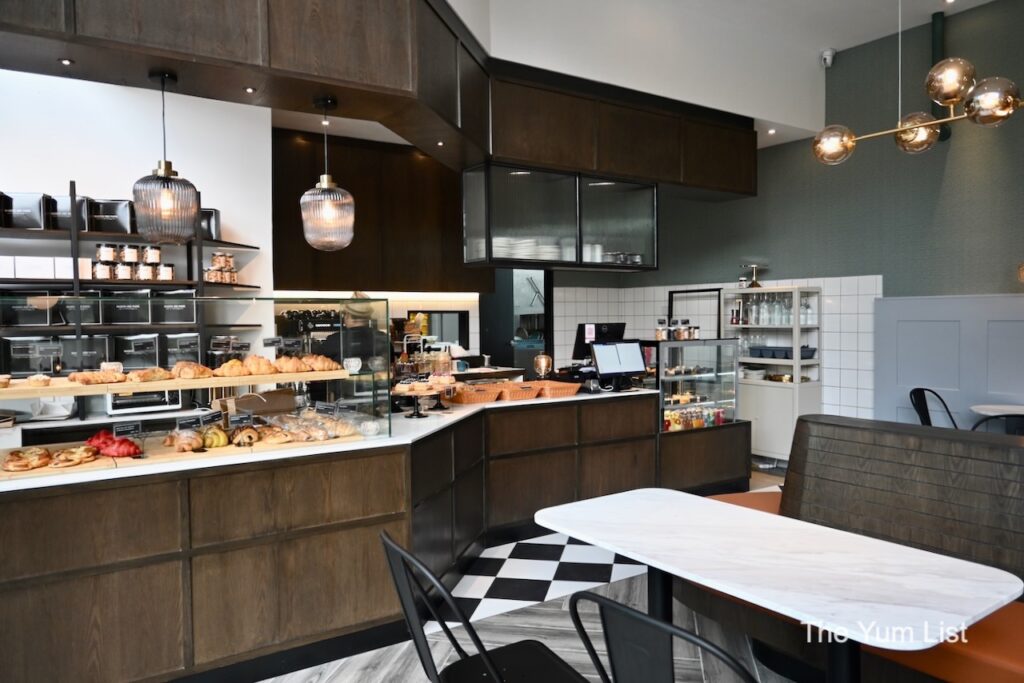 Petite Maison Brasserie Menu
Pastries
Who says you can't start your meal with dessert? Certainly not me! We dug right into our pastry selections, beginning with a Plain Butter Croissant (RM 11). This huge, flaky, buttery, and very authentic-tasting croissant was exactly as I remember them tasting in Paris. The Red Velvet Croissant (RM 14) was a sweet spin on the traditional pastry – a flaky red velvet-flavoured croissant filled with sweet cream cheese, sticky deliciousness! Tearing myself away from the croissants, I dove into the Blueberry Danish (RM 15). Plump blueberries dusted with powdered sugar on a bed of fluffy danish filled with a sweet cream made this bakery favourite irresistible. The tartness of the blueberries gave a refreshing addition to the sweetness of the cream. Likewise, the Strawberry Tart (RM 17) provided luscious fresh fruit atop a tart dusted with powdered sugar and filled with a creamy chocolate pudding. Another stunning pastry. The Tiramisu Tart (RM 18) offered a rich chocolate filling on a cookie-like base topped with teardrop-shaped coffee pudding dusted with powdered chocolate – a scrumptious treat!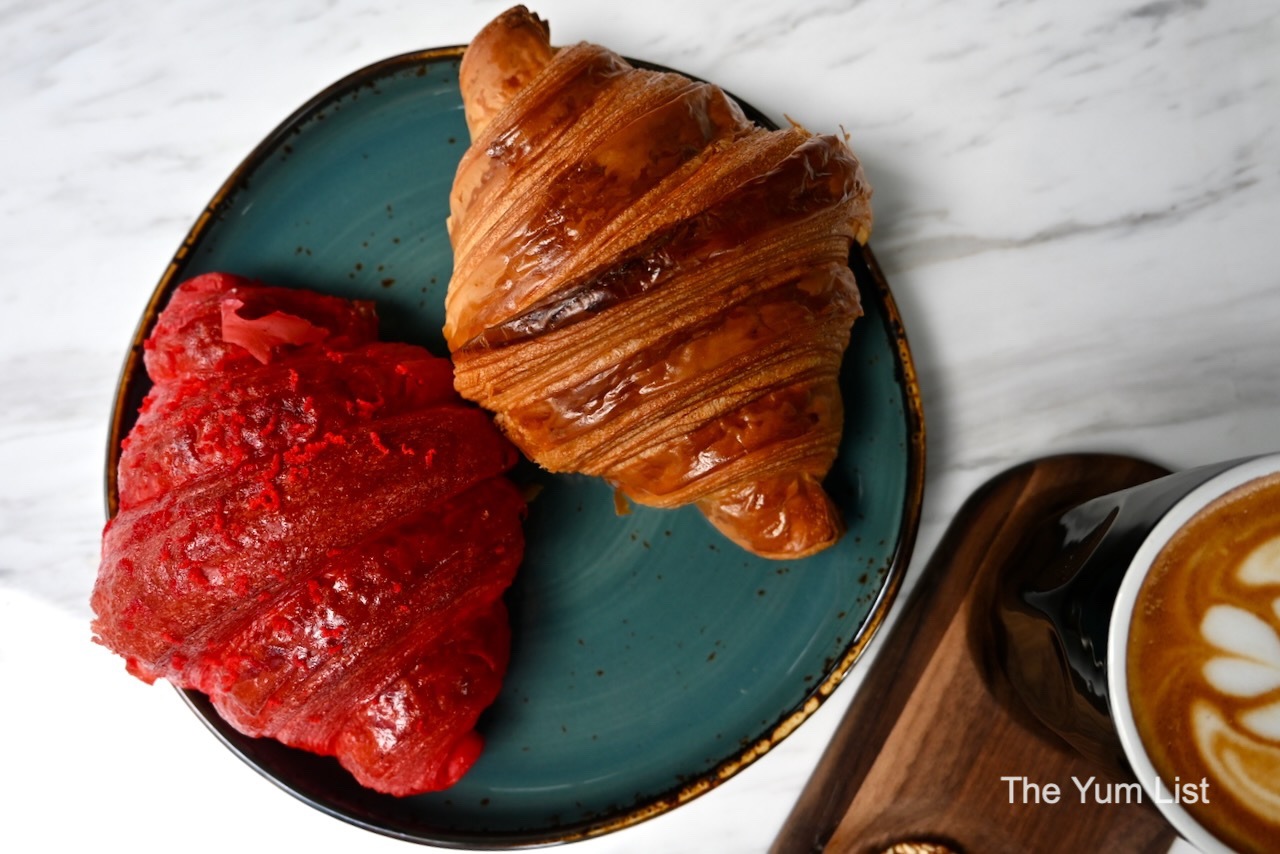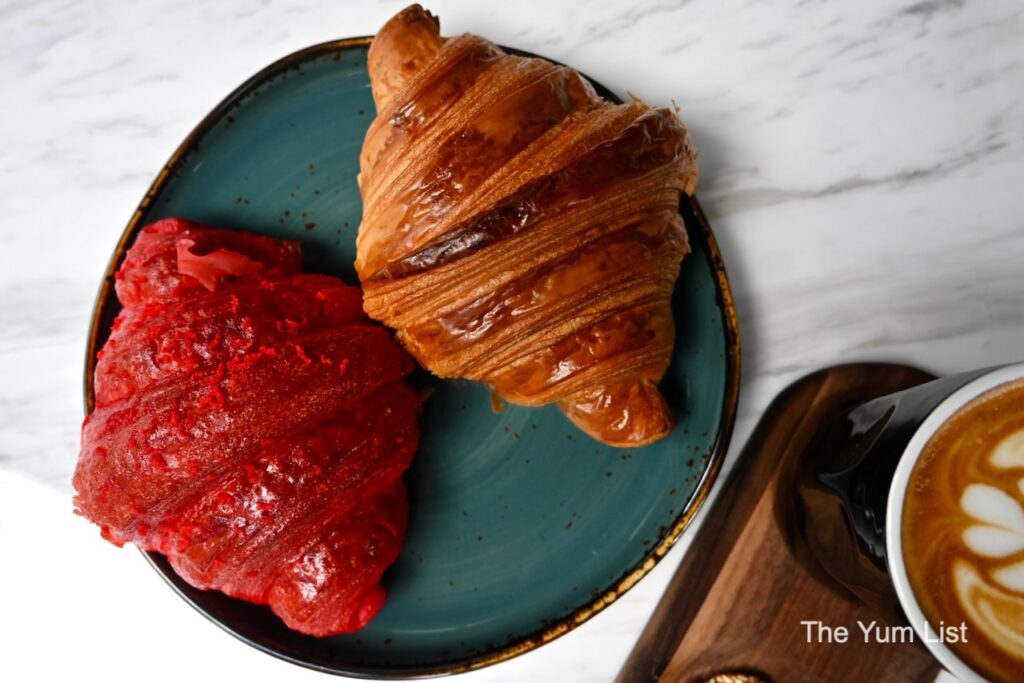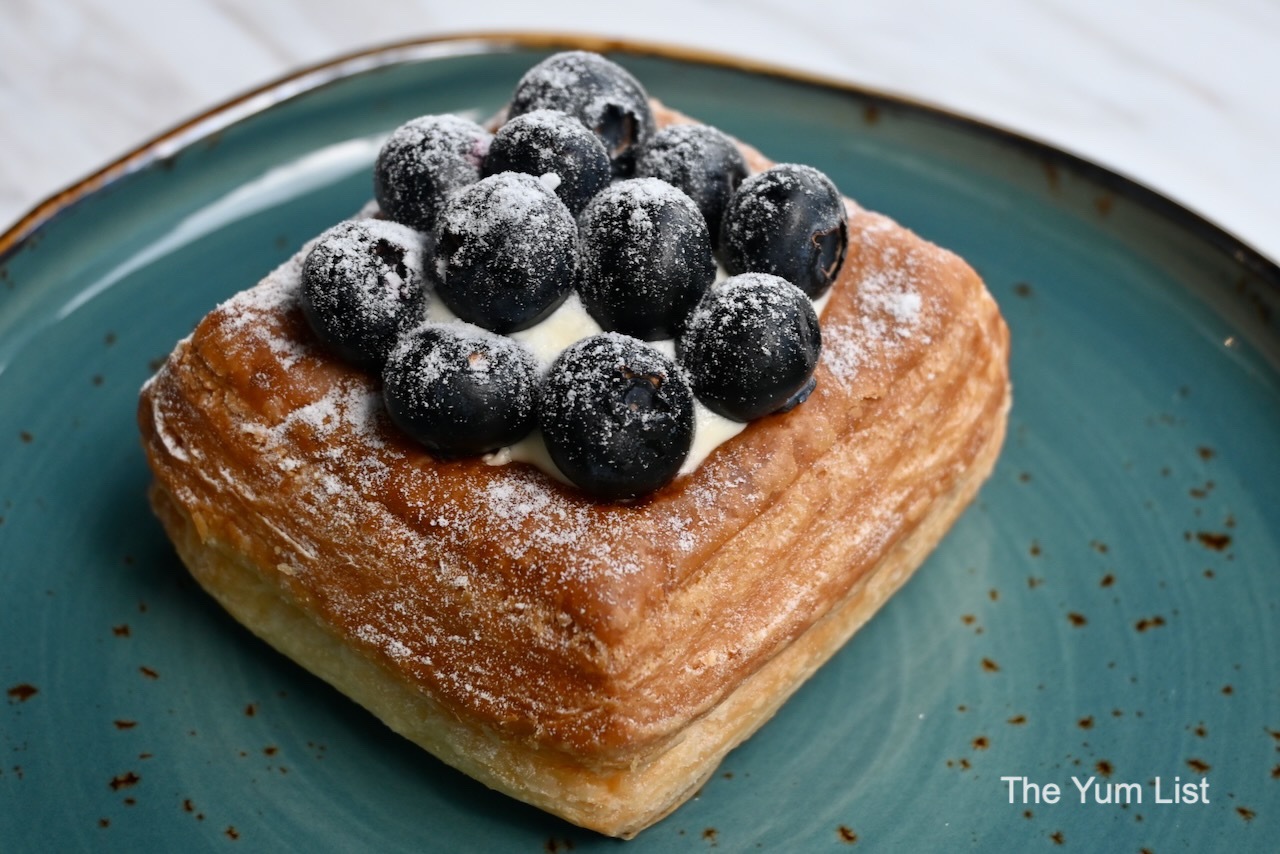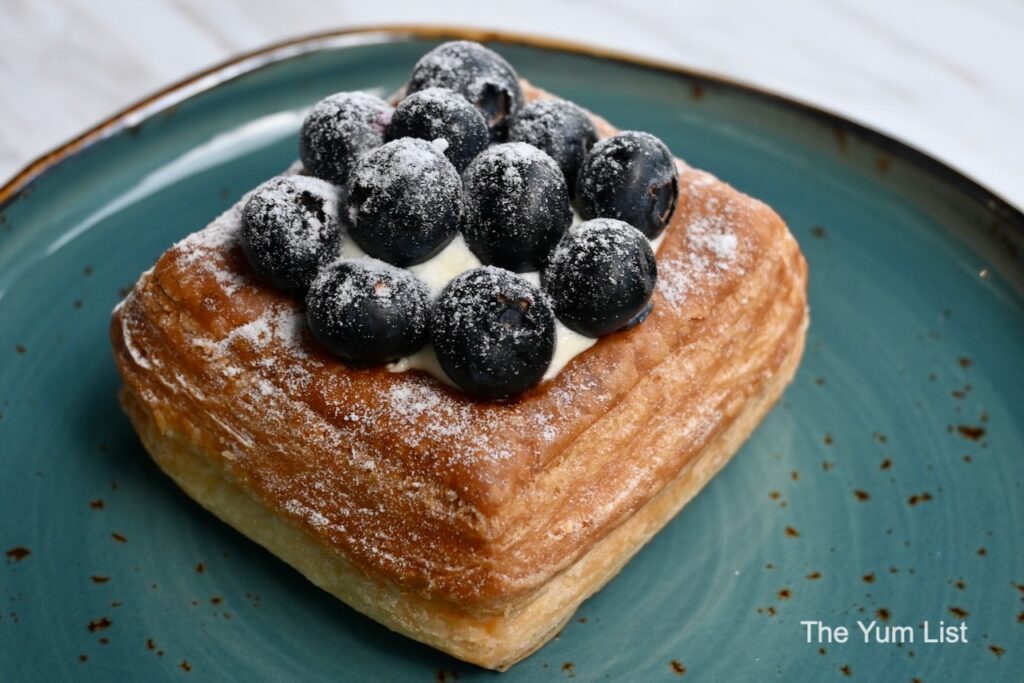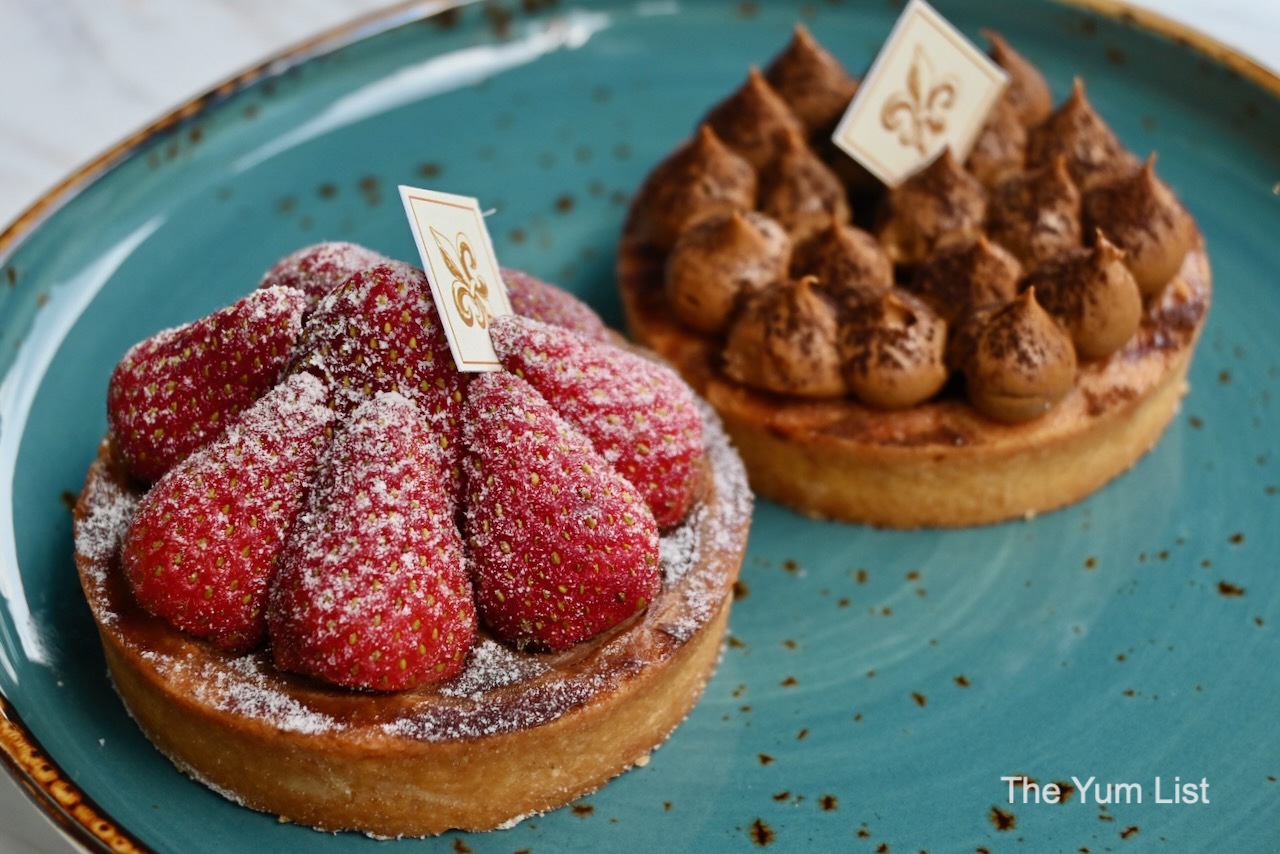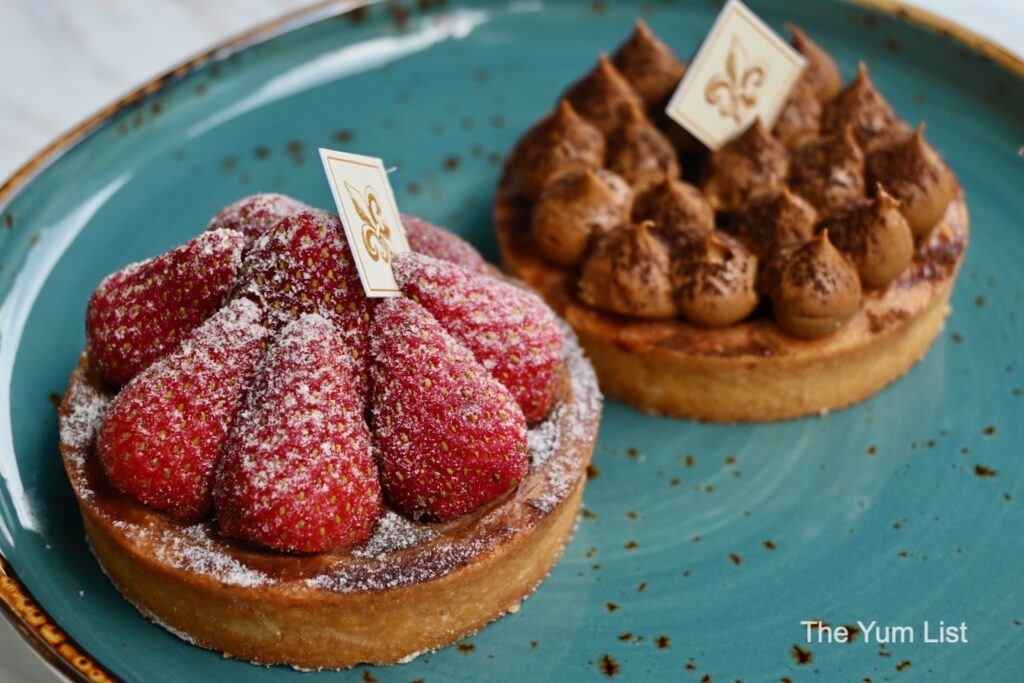 Mains
Our first main dish was the Hearty Risotto (RM 50). The name suits this Arborio rice dish to a T. Deep mushroom flavour is embedded in each pearl of perfectly cooked, truffle oil-enhanced rice. Parmesan cheese was liberally added, creating a superb, savoury, and satisfying dish. It was an excellent start to our meal.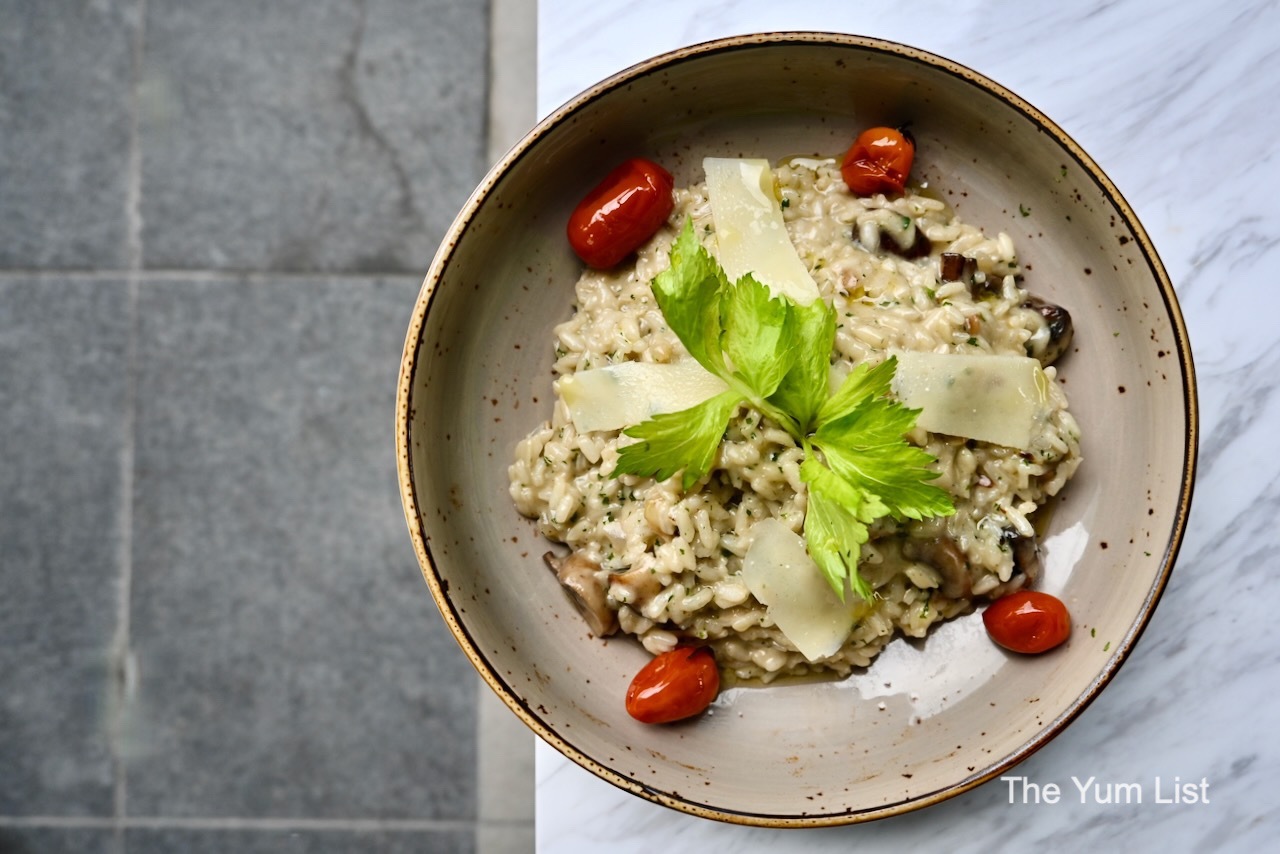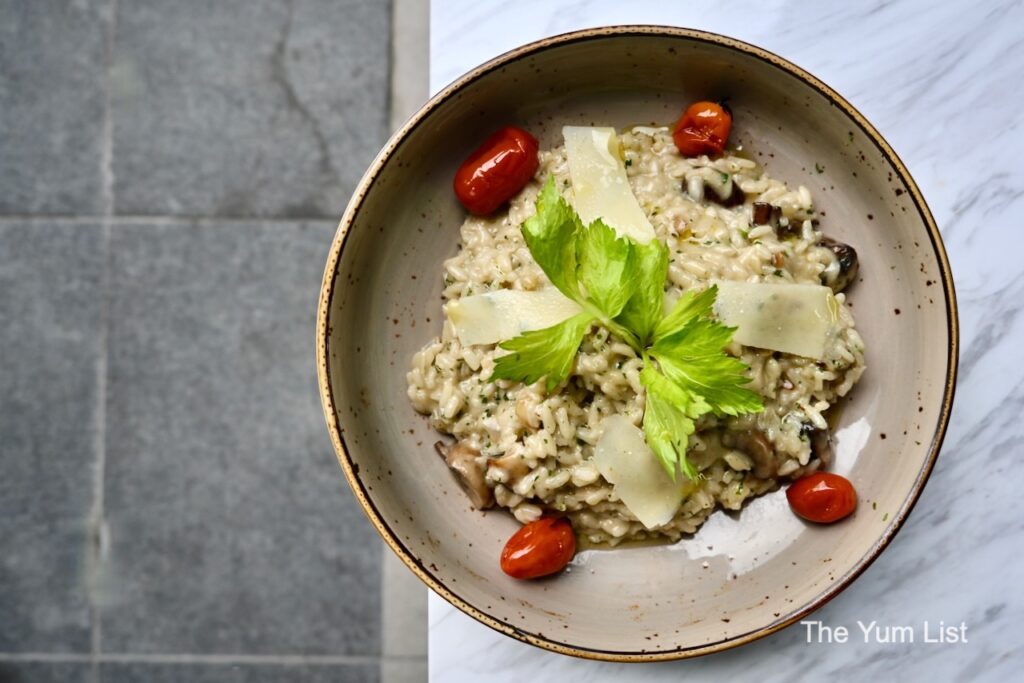 Up next was the Moroccan Lamb Shank (RM 85). A full lamb shank, fall-off-the-bone tender, was presented upon a bed of grilled root vegetables and roasted baby potatoes. The succulent lamb was seasoned in exotic Moroccan spices and slow-cooked for seven hours, allowing the flavours to fuse and the meat to tenderise. A deliciously rich gravy topped it off. Reminiscent of Sunday roasts from home!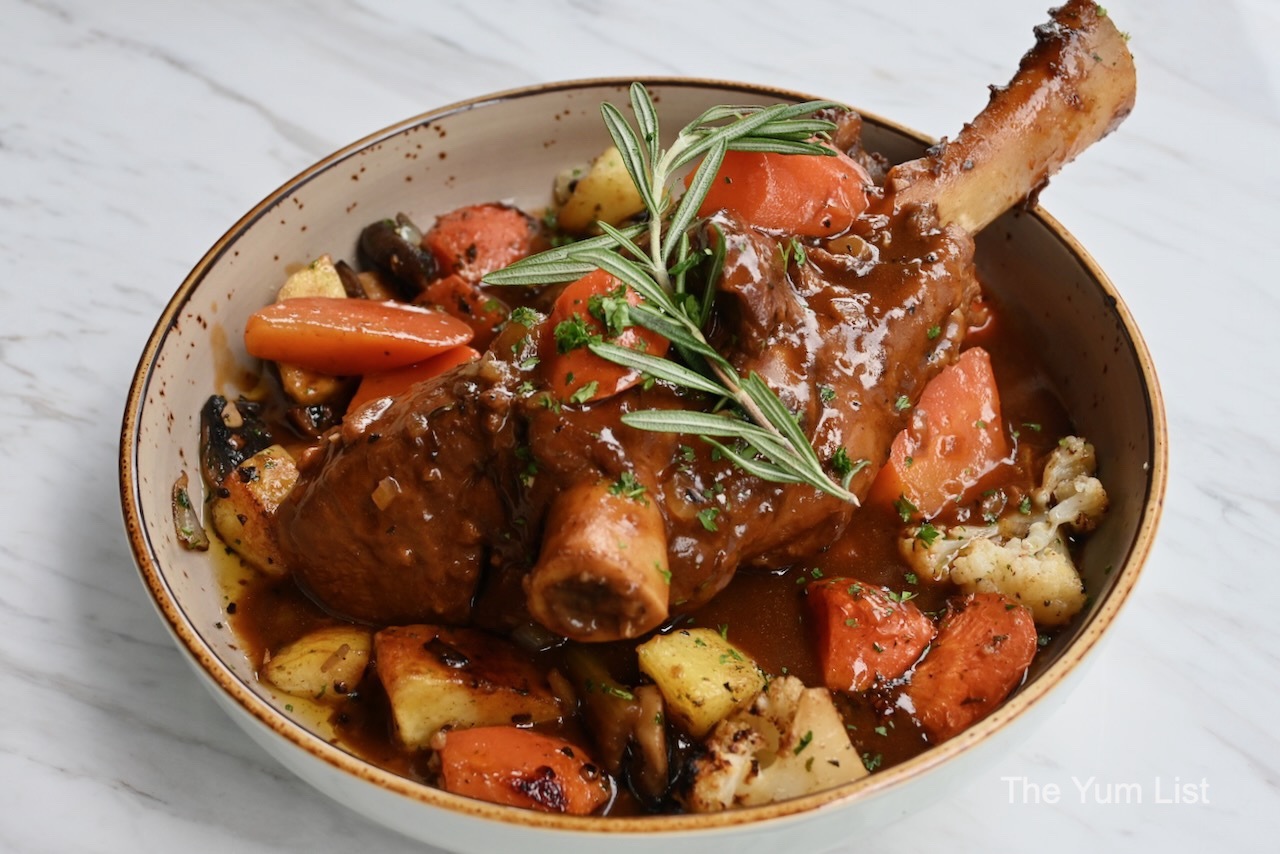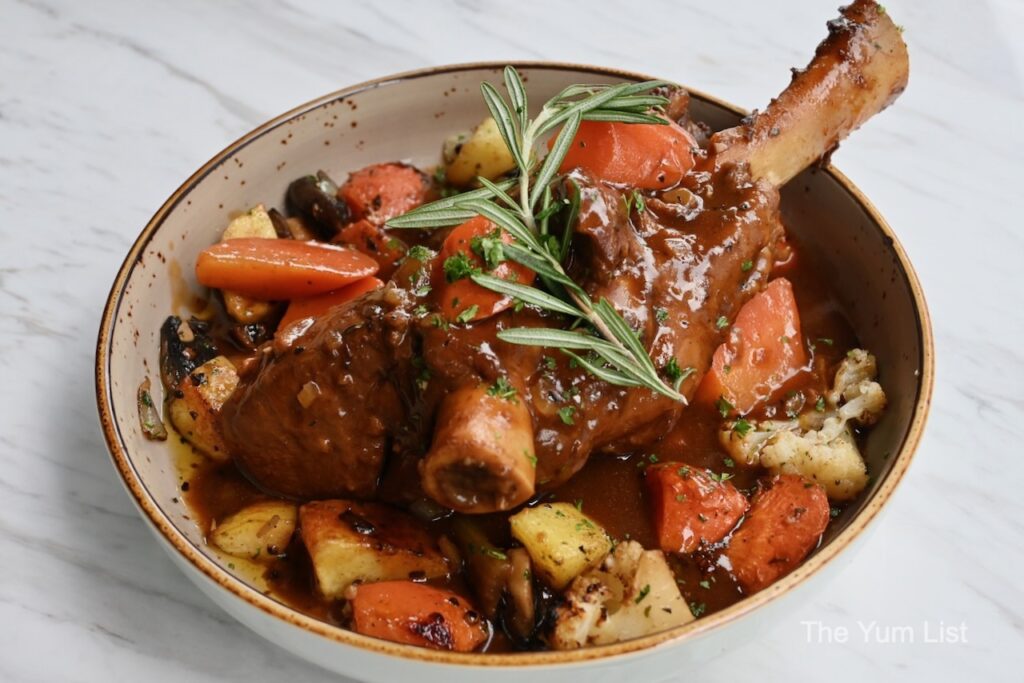 Deciding I should add some fresh vegetables to my plate, the Wild Harvest Salad (RM 31) provided me with my daily dose of nutritious greens tossed together in a light vinaigrette. Consisting of coral lettuce, roasted root vegetables, fresh cherry tomatoes, quinoa and crunchy herbed croutons, these perfectly dressed vegetables were served on a beautiful bed of beetroot hummus, a nice, bright twist to traditional Middle Eastern style. The salad was delicious paired with the lamb and risotto and filling enough for a meal on its own.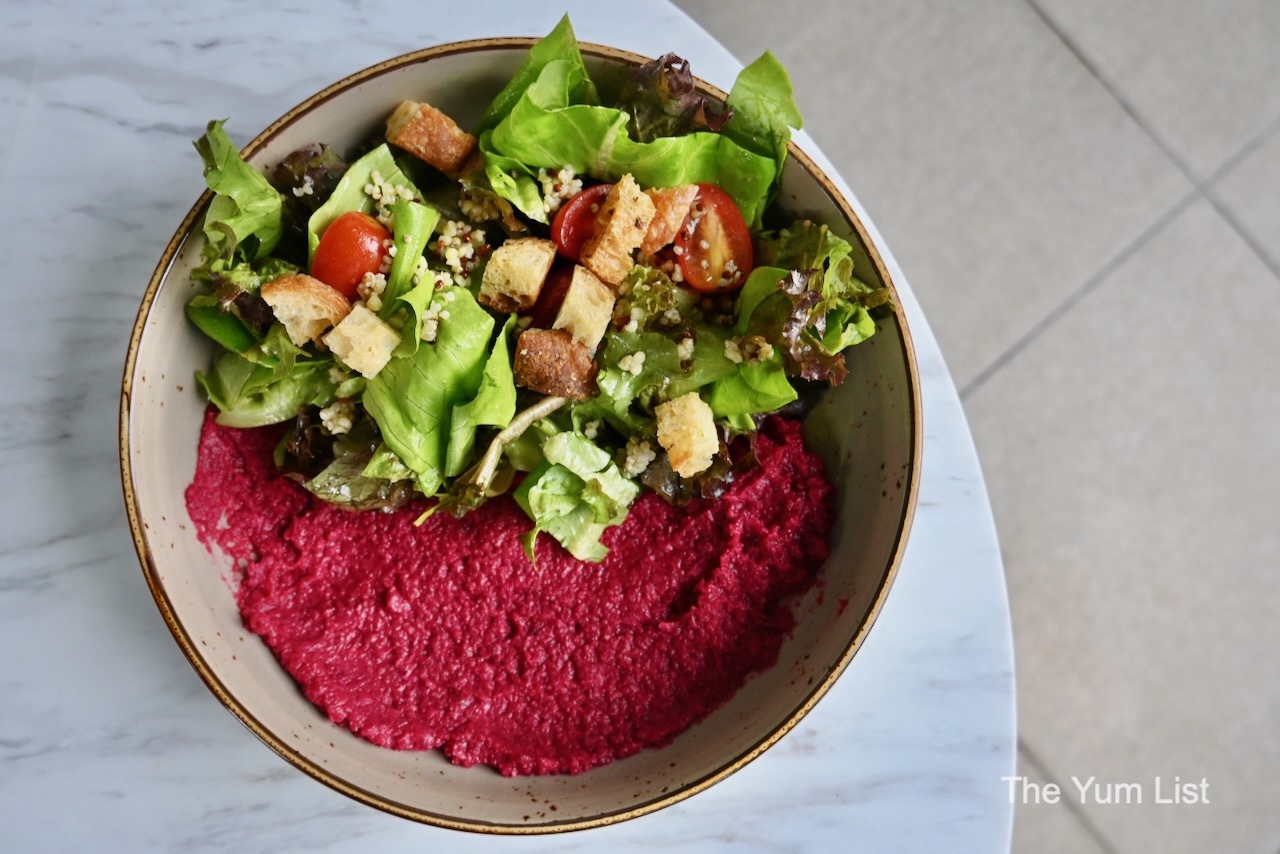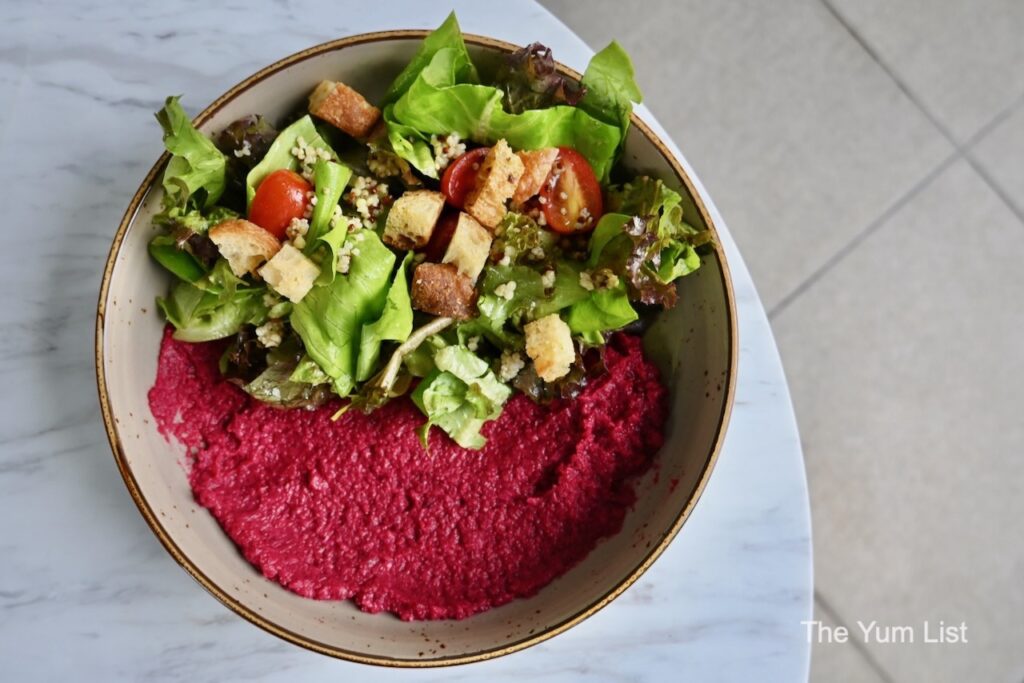 The Steak Frites (RM 86) was a generous, well-seasoned, 200 g striploin steak, expertly cooked to a pink medium-rare and topped with a dollop of herbed butter. The juicy meat was accompanied by homemade steak fries, a medley of roasted vegetables and a splash of rich gravy. It was an abundance of belly-filling wholesomeness.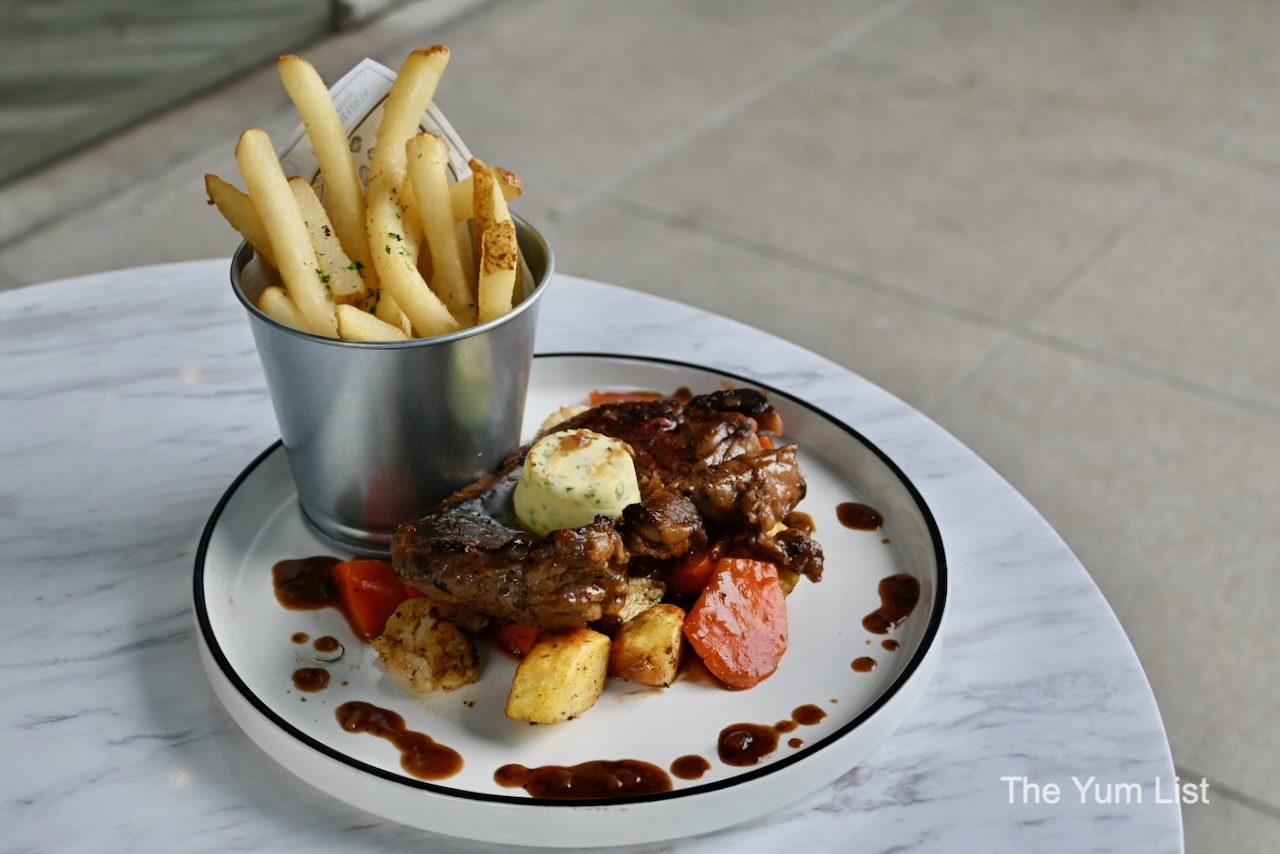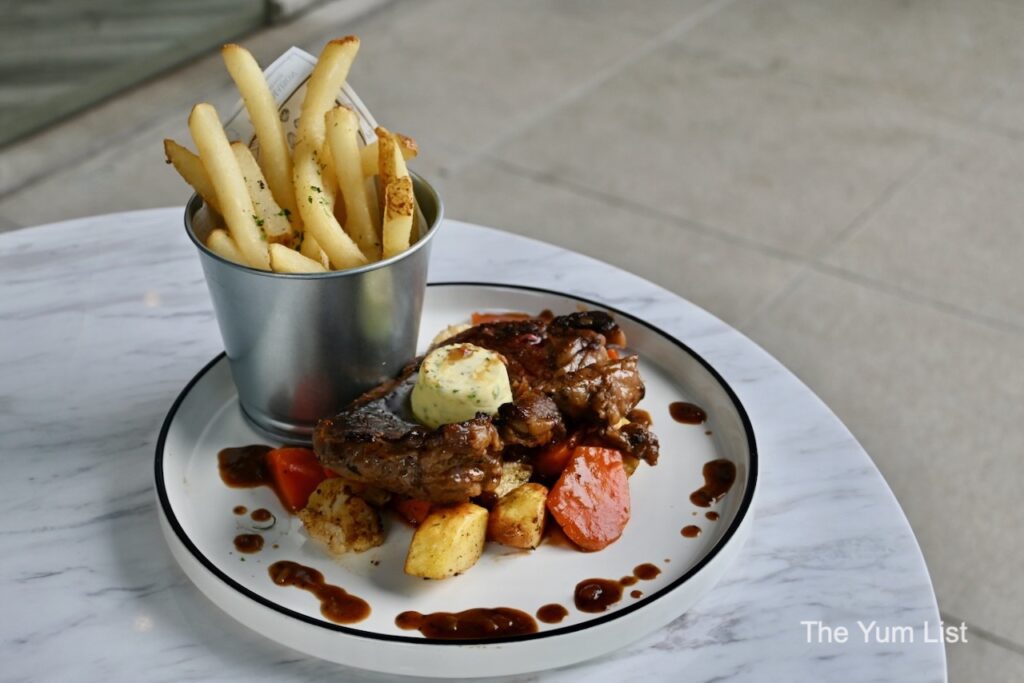 Brochette De Poulet (RM 40) incorporated piquant juicy chicken cubes, skewered, with grilled root vegetables and homemade steak fries, along with a spicy mayo dip garnished with a lemon wedge. The chicken was moist and bursting with a slightly spicy zip. The spicy mayo dip added a kick to the steak fries. This ample dish was a feast for the eyes as well as the tummy!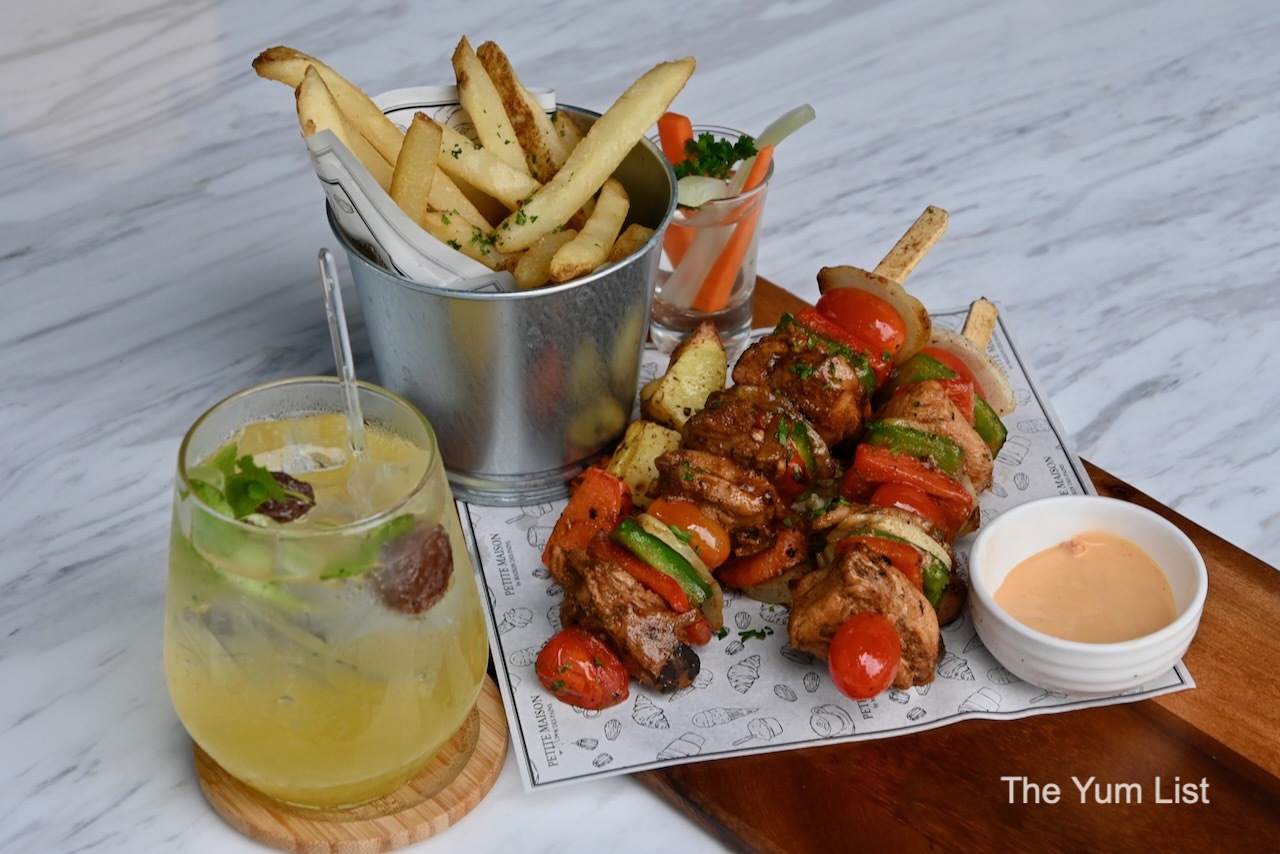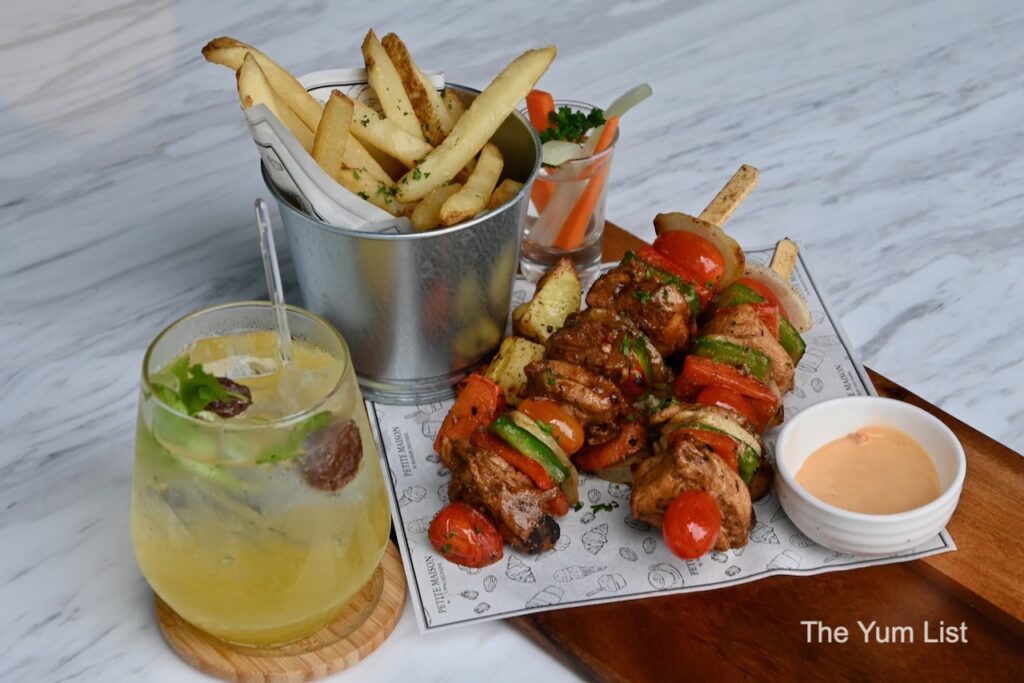 Petite Maison Brasserie Drinks Menu
We sampled two creative hand-crafted non-alcoholic cocktails, Main Squeeze (RM 25) and Your Pineness (RM 25). The main squeeze blends a variety of fresh summer fruits with tangy pomegranate seeds and tops it off with soda water and plenty of ice for a sweet, fruity punch with a light fizz. Your Pineness (RM 25) is a zesty pineapple, preserved plum, lemon and soda water concoction with a tropical hint, also with plenty of ice to help cool off on hot KL days. Not only refreshing but gorgeous too!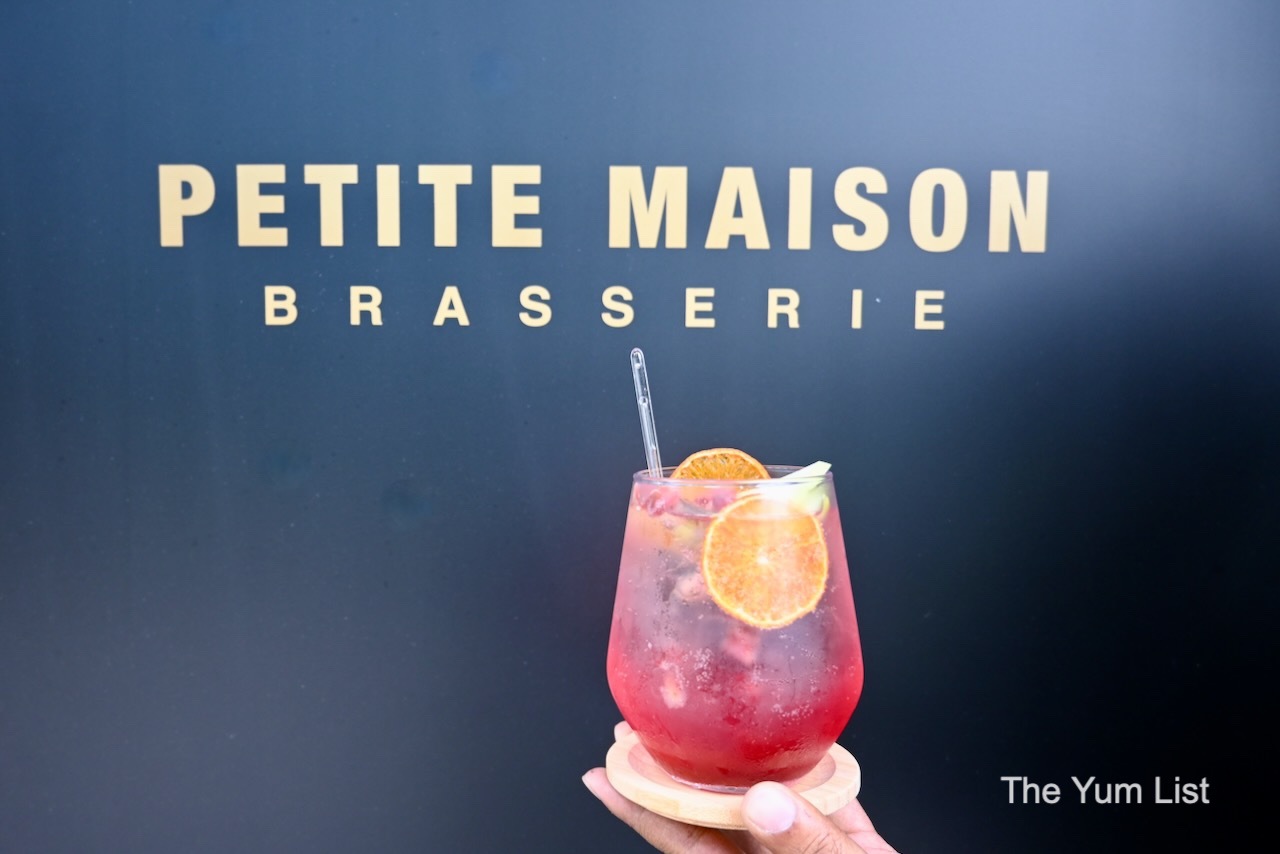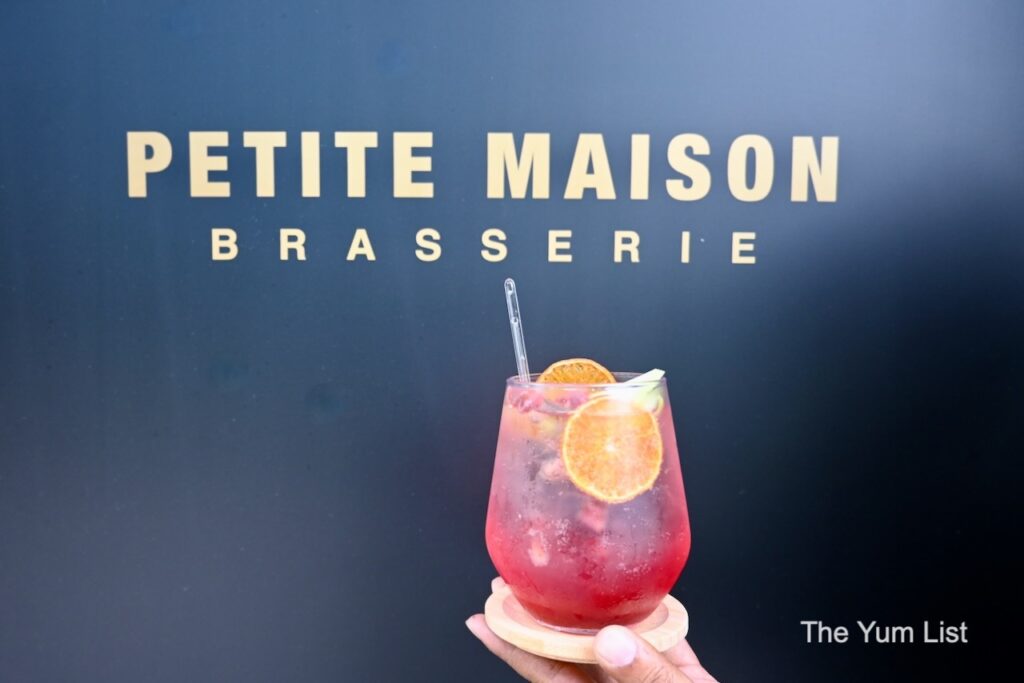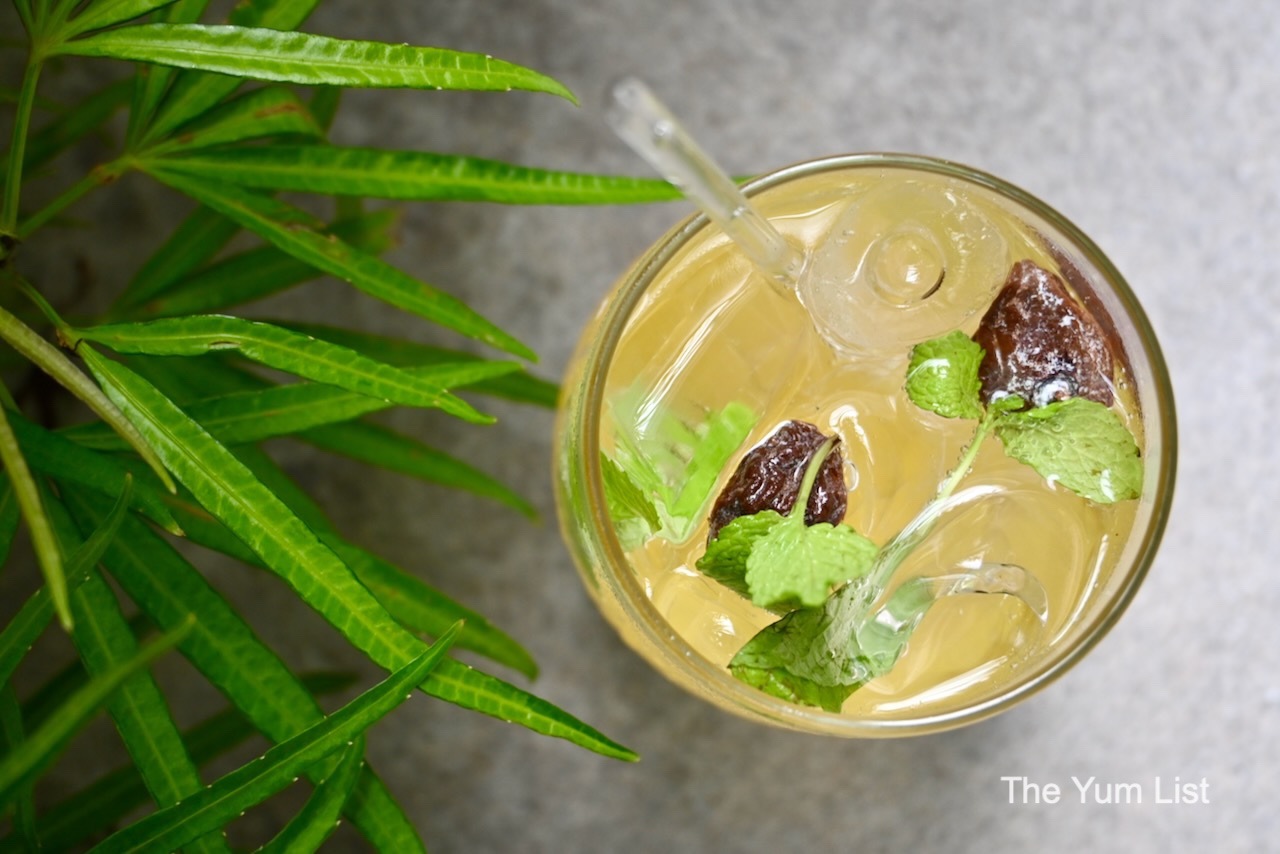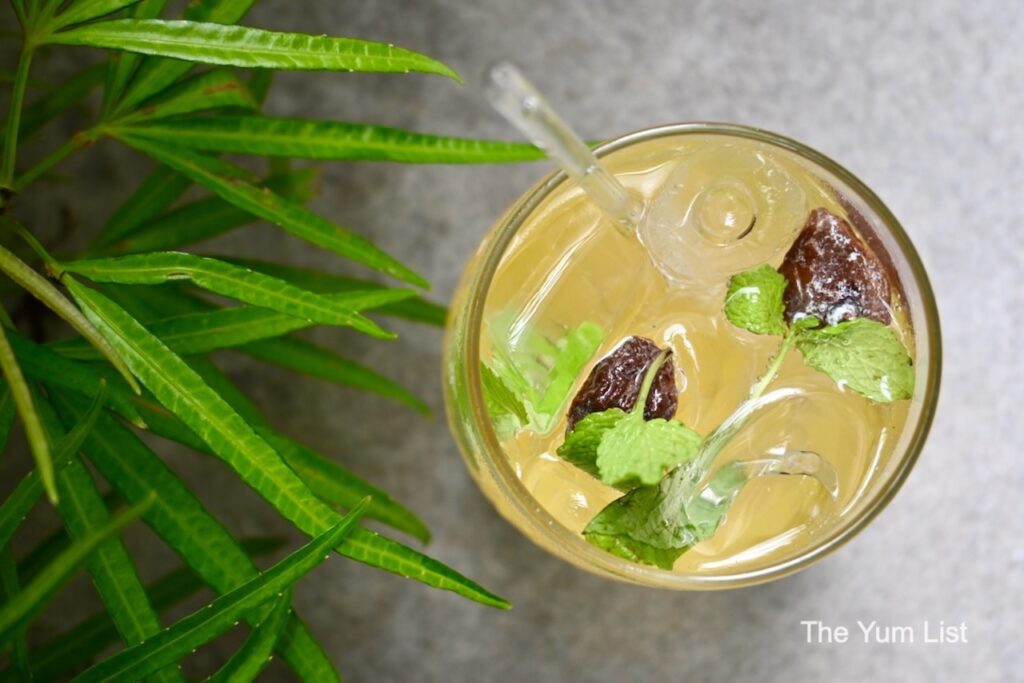 We concluded our meal with a traditional Latte (RM 16) and mocha (RM 17). All coffee is served on a double shot, which pleased Mon to no end, and the roast was medium-dark with a chocolaty, nutty finish. The mocha was sweet and rich with a hint of chocolate.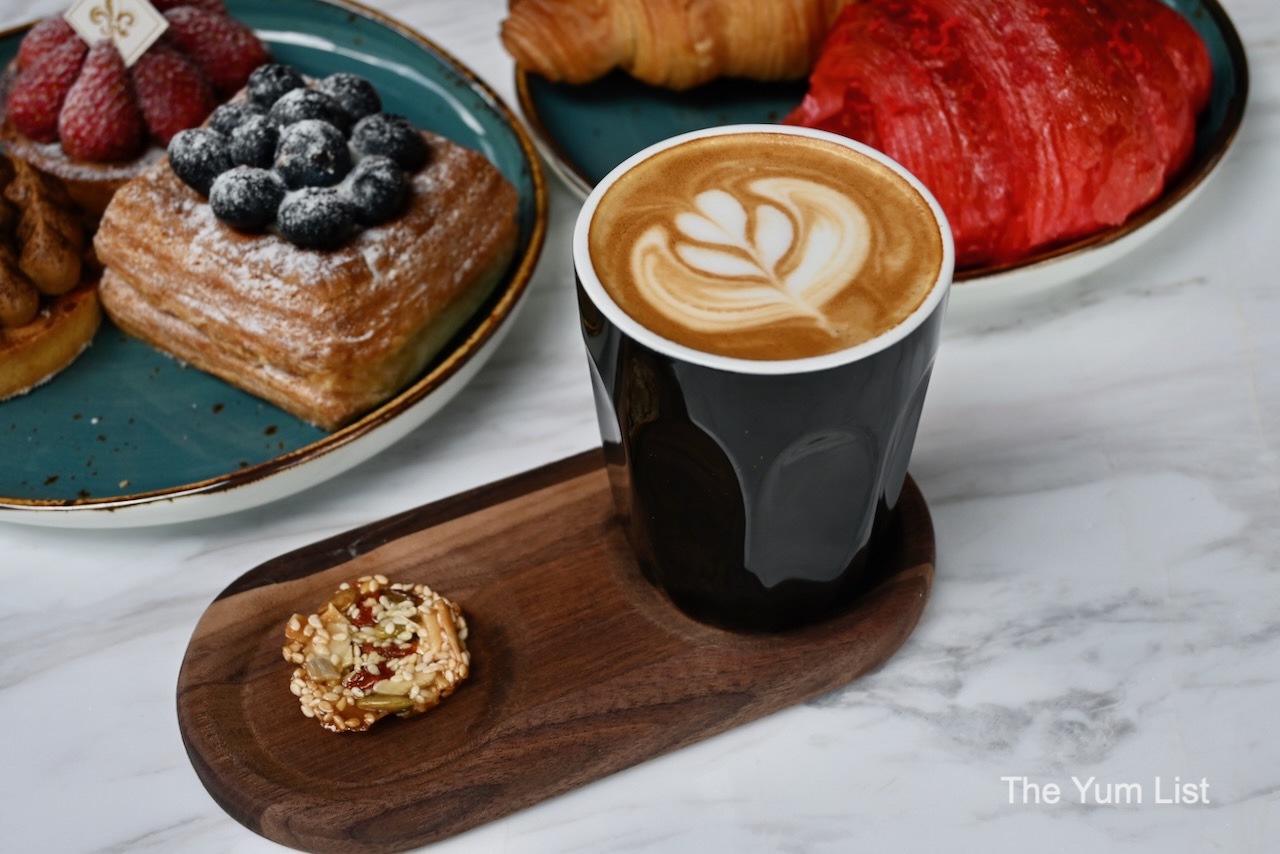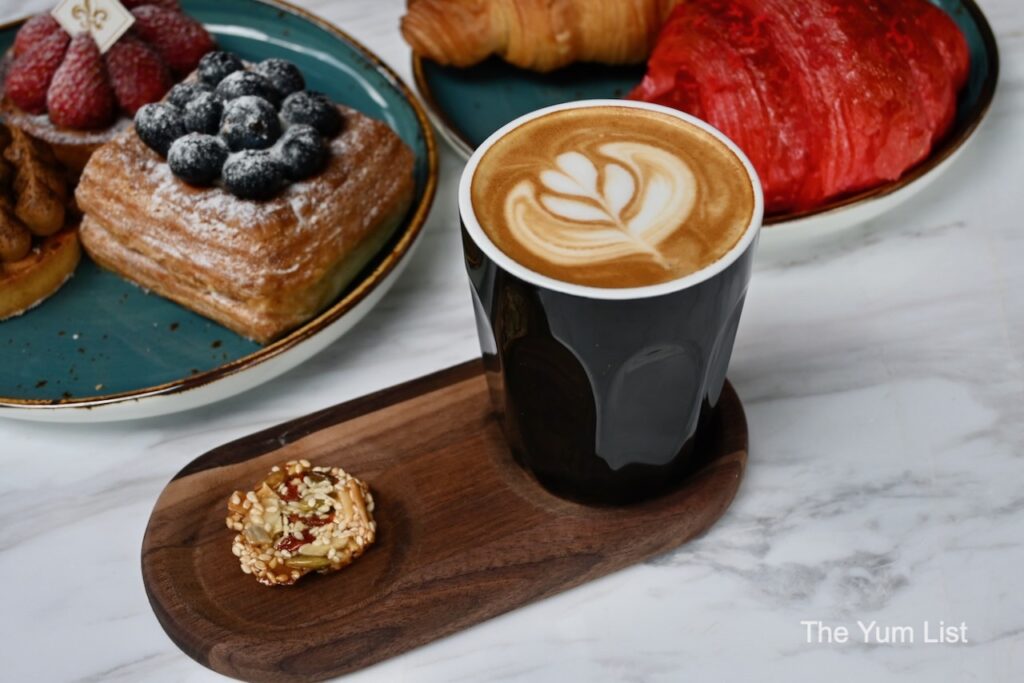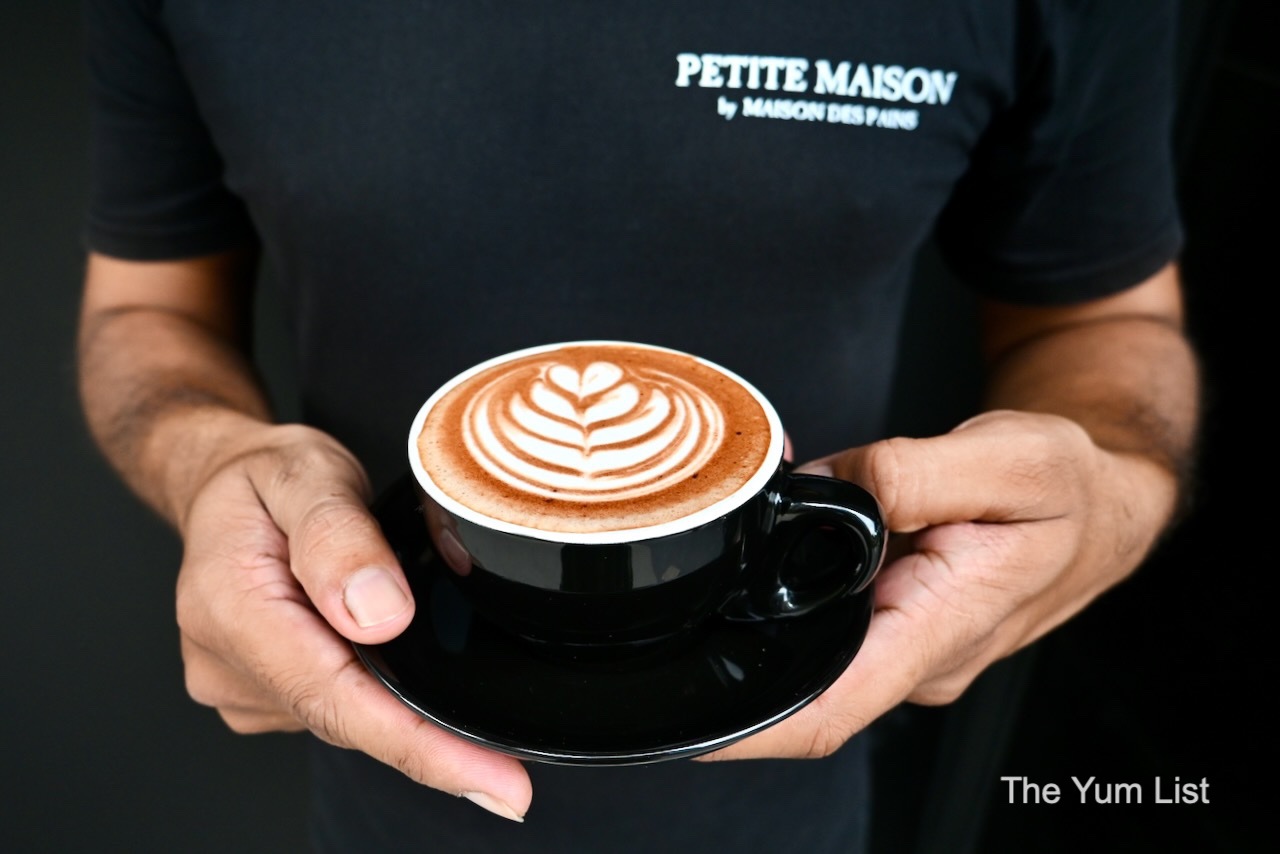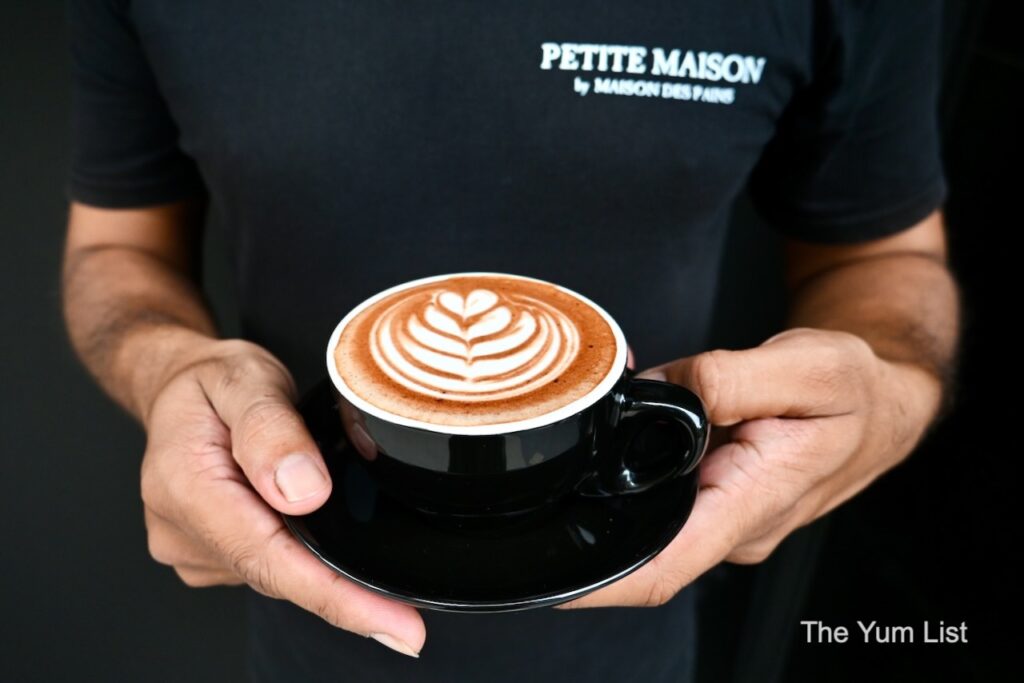 Reasons to visit Petite Maison Brasserie: Chef Erwan provides a hearty and comforting European menu alongside a multitude of gorgeous pastries right in the heart of Kuala Lumpur. Breakfast, lunch, dinner or tea time, attentive waitstaff, a sleek, cosy design and a choice location make this a comfortable place to dine when in town.
Petite Maison Brasserie
A-C2, Pavilion Embassy 200, Jalan Ampang
50450 Wilayah Persekutuan, Kuala Lumpur
Instagram @petitmaisonbymdp
+6011 5699 1495
Petite Maison Brasserie Opening Hours
Daily 8:00 am to 10:00 pm
Find more cafes in Kuala Lumpur here and stay up to date with the latest gourmet happenings around Malaysia here and here.