The Hair TRIC & Lashility
Monica Tindall
Encouraged by a wash and blow dry I had by chance one afternoon in Bangsar, I'm returning to The Hair TRIC & Lashility to explore their services further.
Located on Jalan Telawi 2 in Bangsar, The Hair TRIC & Lashility is conveniently located to access its services post chores or pre-heading out on the town. I found it handy to pop in before a restaurant visit. The salon was bright with a contemporary design – neon lights, loads of mirrors, shiny surfaces and a cool mosaic-tiled floor. Even though my appointment was not with the senior stylist, I appreciated that the director came by to check and finish off my hair, checking on satisfaction before declaring the session over.
So, I'm back, entrusting my poorly treated locks to salon director Jerry Yai.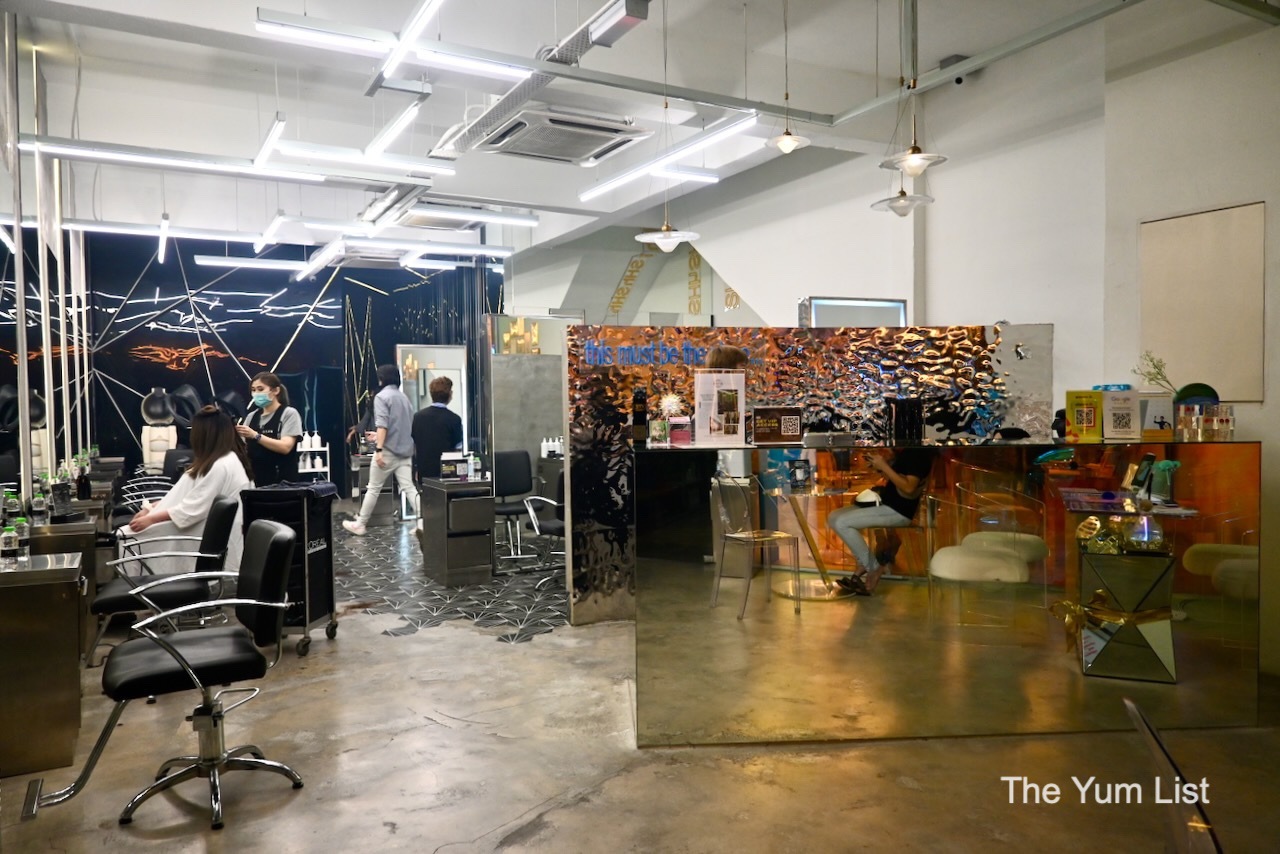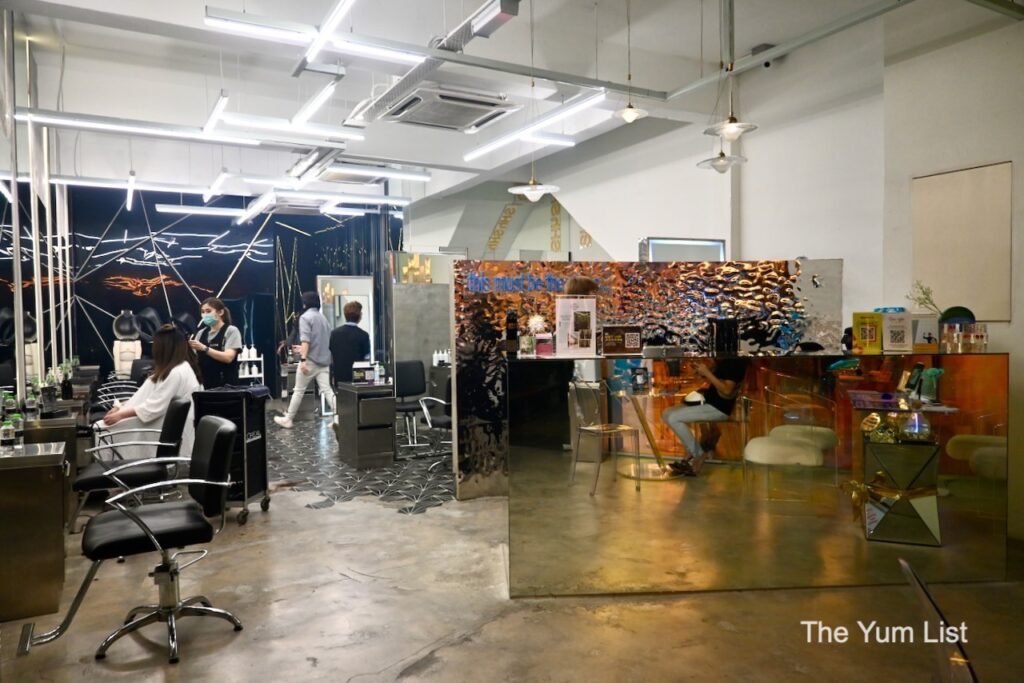 Colour
Hair colouring at The Hair TRIC & Lashility starts at RM180++ for short and medium hair, increasing price with length and more complex services such as Balayage. Today I'm just after a touch-up of the roots. I admire how quickly Jerry can match my colour, considering this is my first visit. The team use Schwarzkopf Professional colour in their salon, which offers an extensive range of vibrant choices.
Care is taken to cover my clothes and exposed skin with a robe, tails and ear covers, and the colouring begins. The staff carefully clip my hair into sections and apply the colour to my roots with a brush, frequently evening it out and ensuring every strand is coated.
As the colour is being washed out, Jerry and his staff are prudent in checking the results. They're happy with the root coverage but note that, although the colour matches my natural hue, the old colour looks faded. He suggests toning all the way down to the ends to refresh the whole look, and even going a shade darker.
The result is an even hue, darker than the original, fresh and shiny. I think the added depth of colour makes my hair look healthier, too.
Treatment
Just like colouring, hair treatments begin at RM 180++ for short and medium hair and increase with length and type of treatment. For example, 100% Keratin for chest length costs up to RM 600++, while the Three-steps Scalp Treatment is priced at RM 250++. Tokio Inkarami (RM 350++) is Jerry's preferred product. It helps moisten hair, build strength, smooth texture, and rescue damaged hair.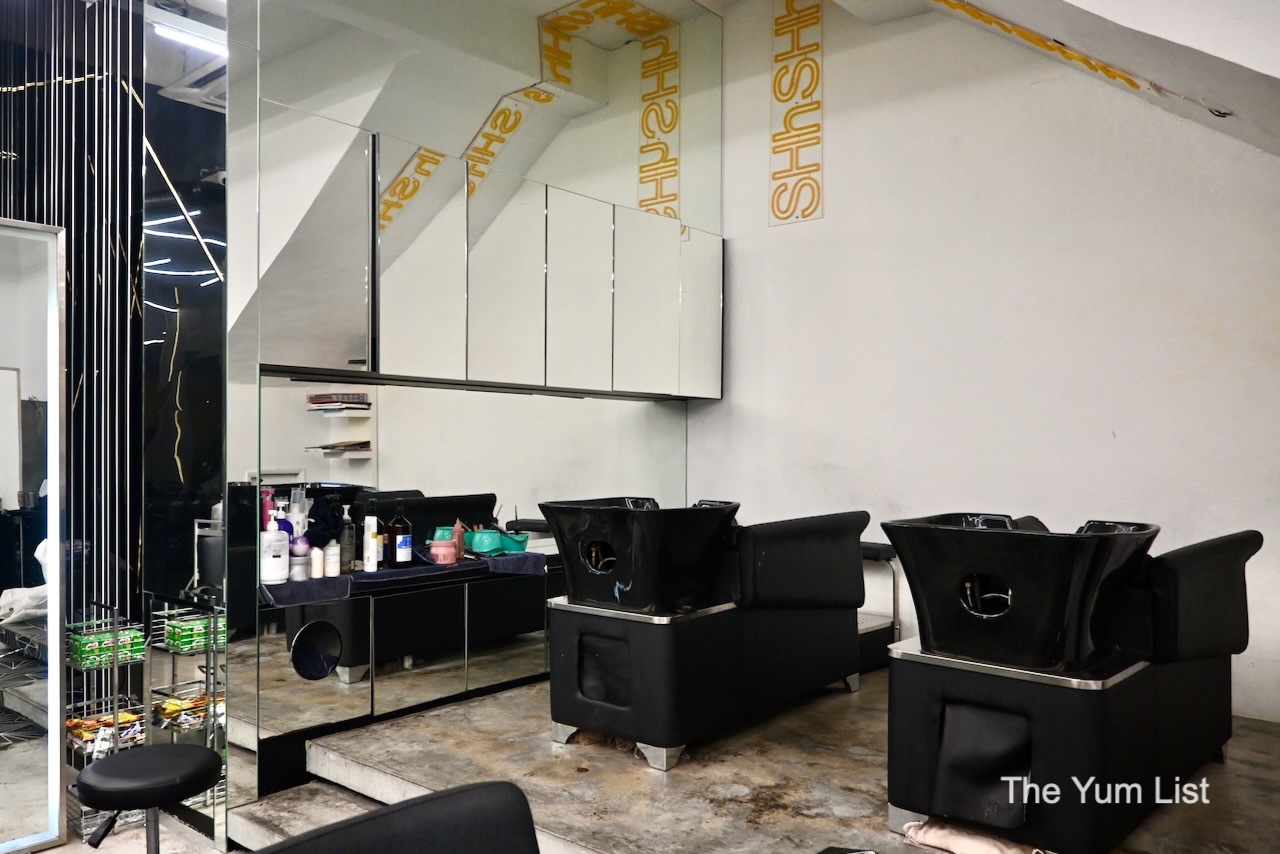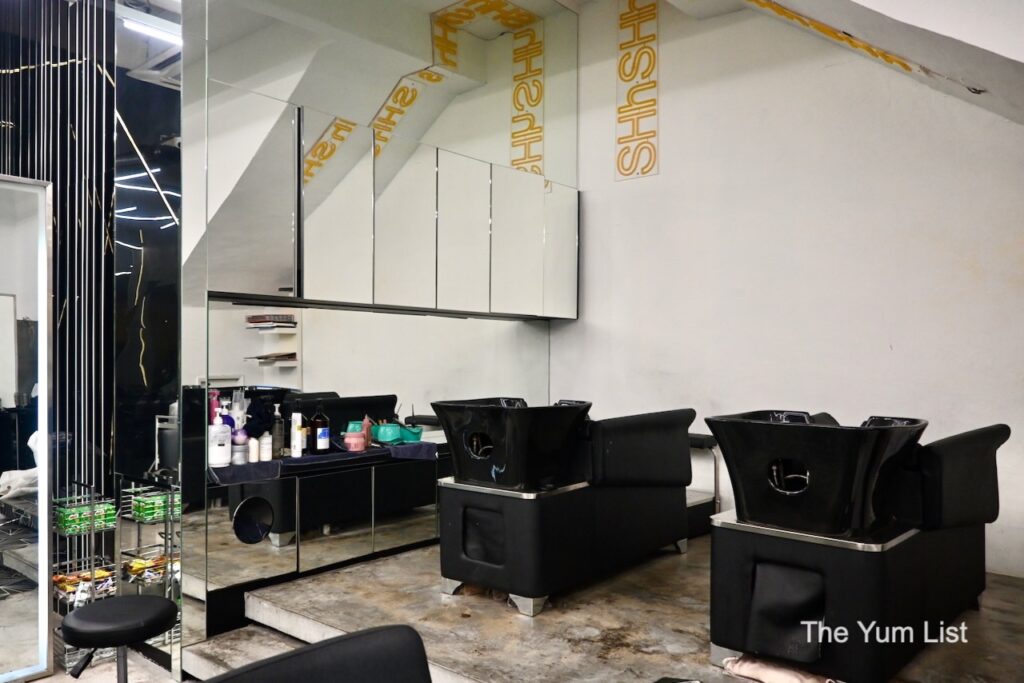 Cut – The Hair TRIC & Lashility
After colour and treatment, it's time for a trim. The Hair TRIC & Lashility stands out from the crowd by not offering any cuts not done by the director (Female RM 95++, Male RM 75++). That means you are guaranteed that no junior stylist will be in charge of the outcome; only the director wields the scissors here.
I'm in the process of growing out bad bangs. I want a fringe but not the mullet Wayne's-World-style that was a misfortunate act a few cuts ago. I'm hoping that Jerry can tidy up the front and make the bits growing out look like they're actually part of the plan.
Jerry expertly operates the scissors, taking the dead, split ends from the tips and trimming my fringe back to something manageable. His 15 years of experience are evident in his skill and flair. (before & after photo in the header)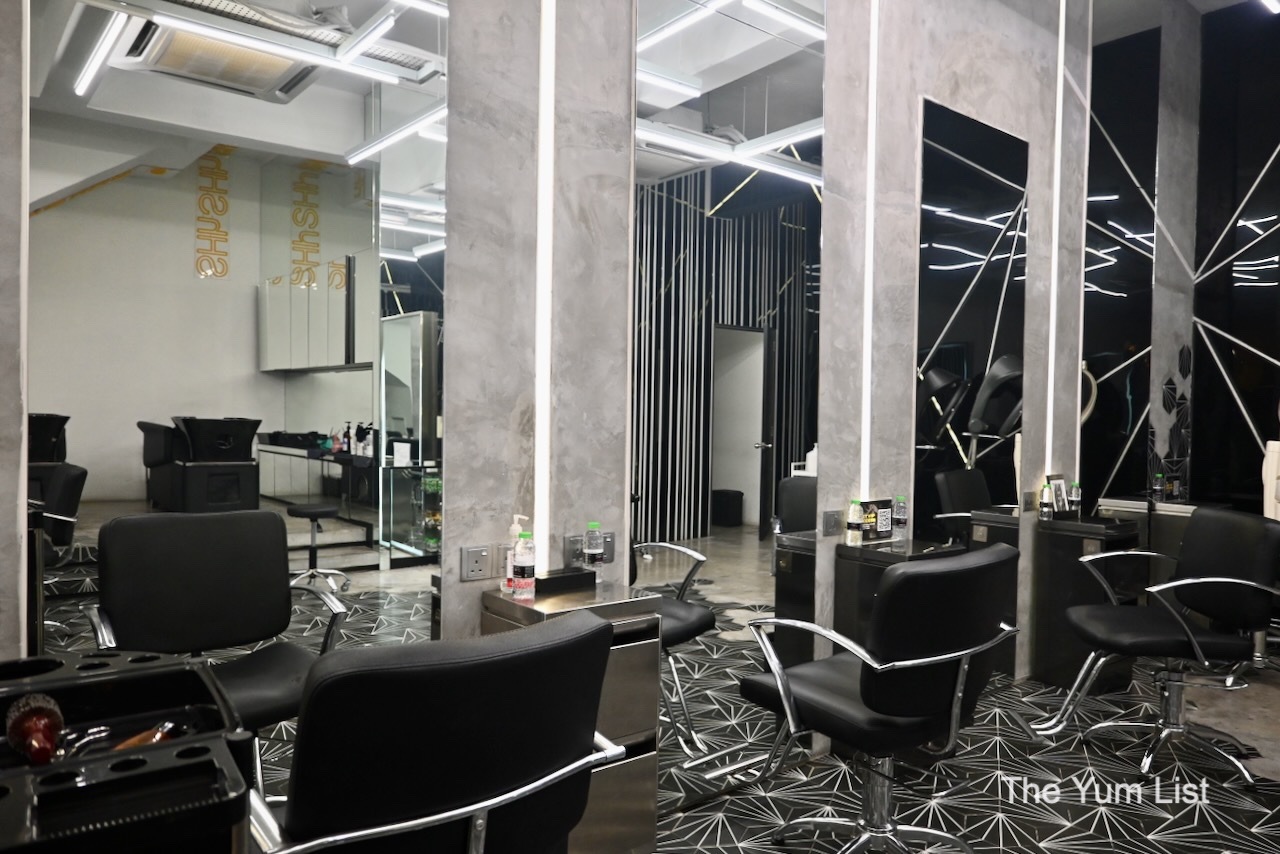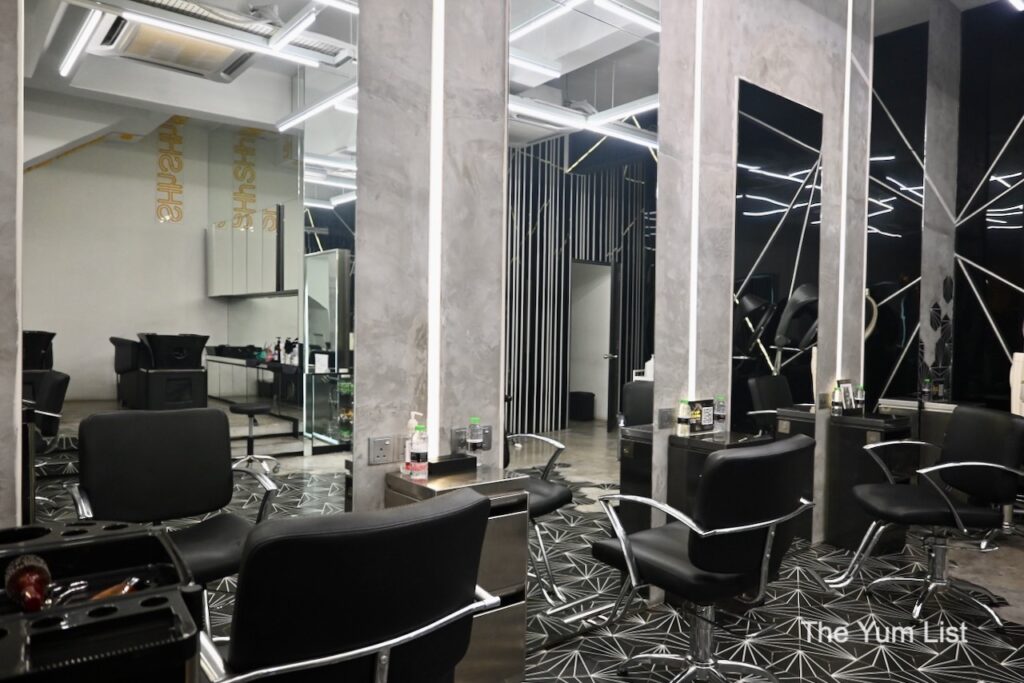 The Hair TRIC & Lashility Review
Not only is The Hair TRIC & Lashility in a convenient location with a bright and contemporary feel, but all cuts are also done by the director himself, with a keen eye supporting other services too. The team is big, meaning you don't have to wait long for services, and at times, there were even two people working on my hair at once. I will return.
Reasons to visit The Hair TRIC & Lashility: convenient location; bright, contemporary setting; all styles are personally finished off by the director; care is taken to ensure every client leaves polished and satisfied.
The Hair TRIC & Lashility
Ground floor 16, Jalan Telawi 2,
Bangsar, 59100 Kuala Lumpur, Malaysia
+603 2282 2800
www.facebook.com/thehairtricandlashility/
The Hair TRIC & Lashility, Bangsar Opening Hours
Monday to Sunday: 10:30 am – 7:30 pm
Find more on the spa and beauty scene in Malaysia here, and the latest happenings around Malaysia here and here.