Arogya Holistic Care – Ayurveda Kuala Lumpur
Monica Tindall
Despite leaving our visit feeling completely relaxed, recharged and inspired, Arogya Holistic Care is not a spa; it's an Ayurveda centre, run by professionals with years of medical training. Superbly clean, yes. However, don't expect frivolities such as flower bowls and foot baths. Instead, anticipate a full consultation with an Ayurvedic doctor with five and half years of state-recognised, institutionalised training and over a decade of experience. Additionally, Vaidya Anjali Rajeevan (Vaidya means Doctor in Sanskrit), who leads the team, is registered in Malaysia as a practitioner of traditional and complementary medicine, and all therapists have 18 months of formal education in Kerala, and decades of experience between them. The team provides consultation, treatments and yoga classes on-site. We get an introduction to the ancient alternative medicine system with a consultation and the Ultimate Indulgence Wellness Package.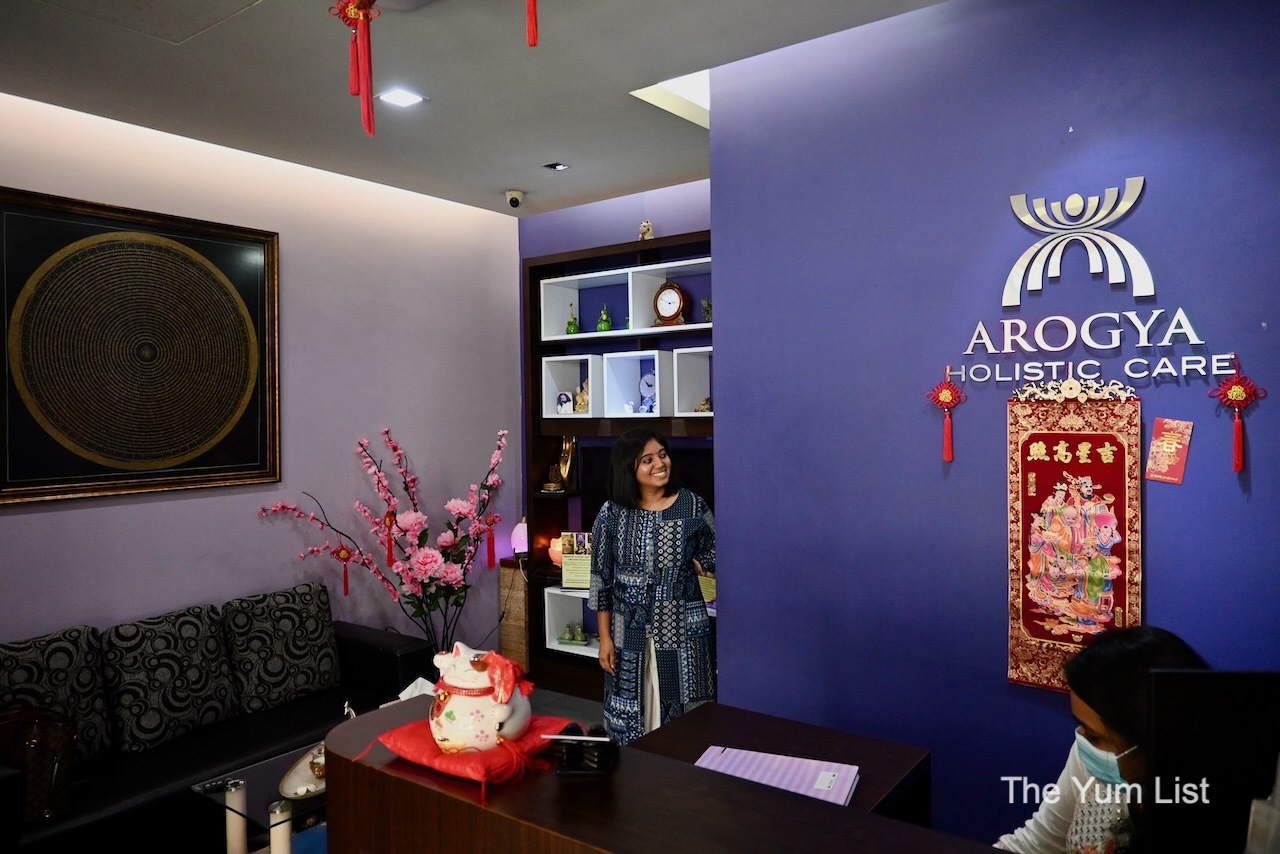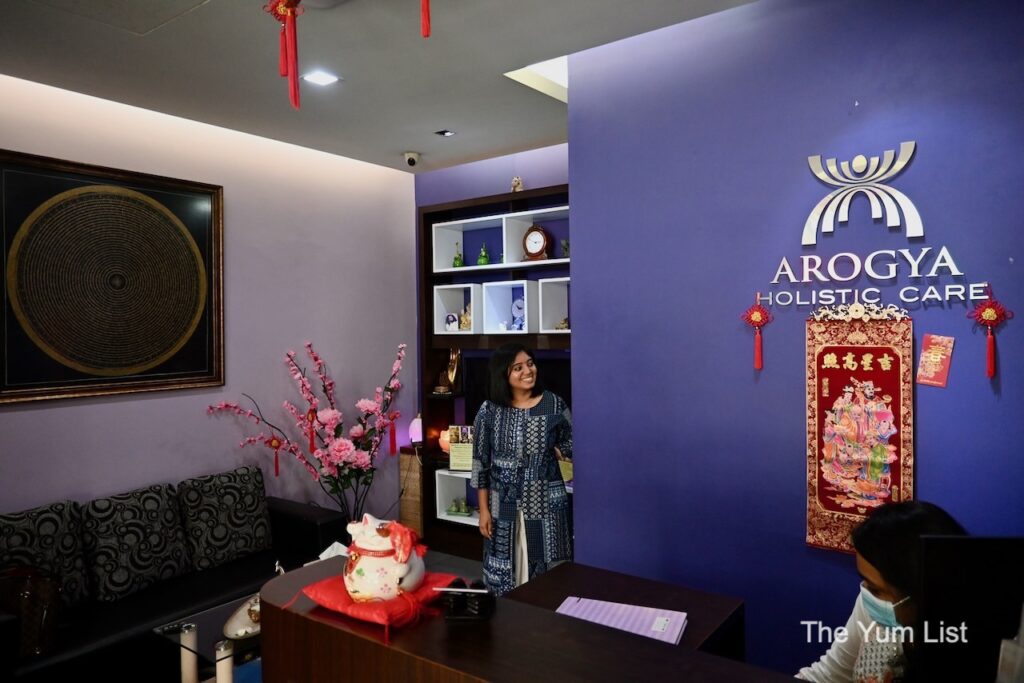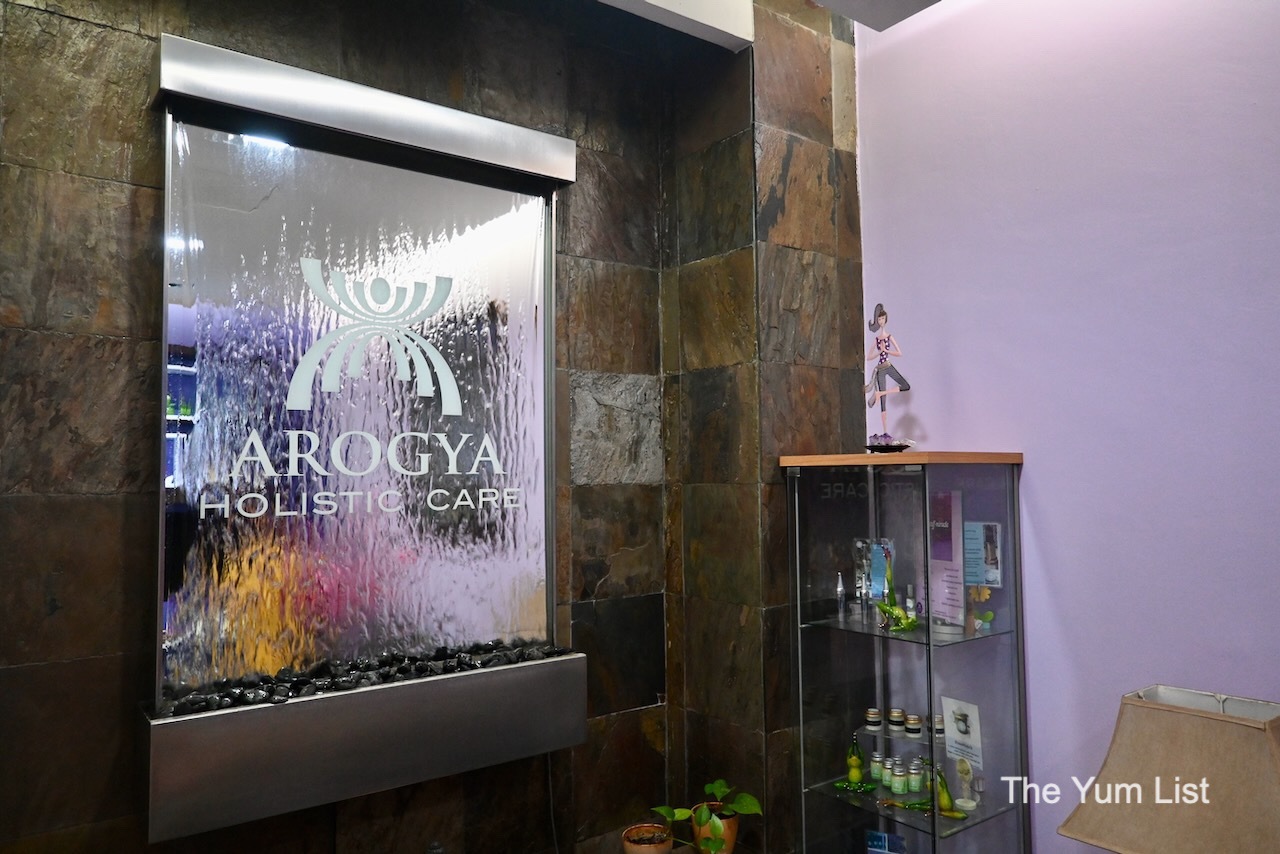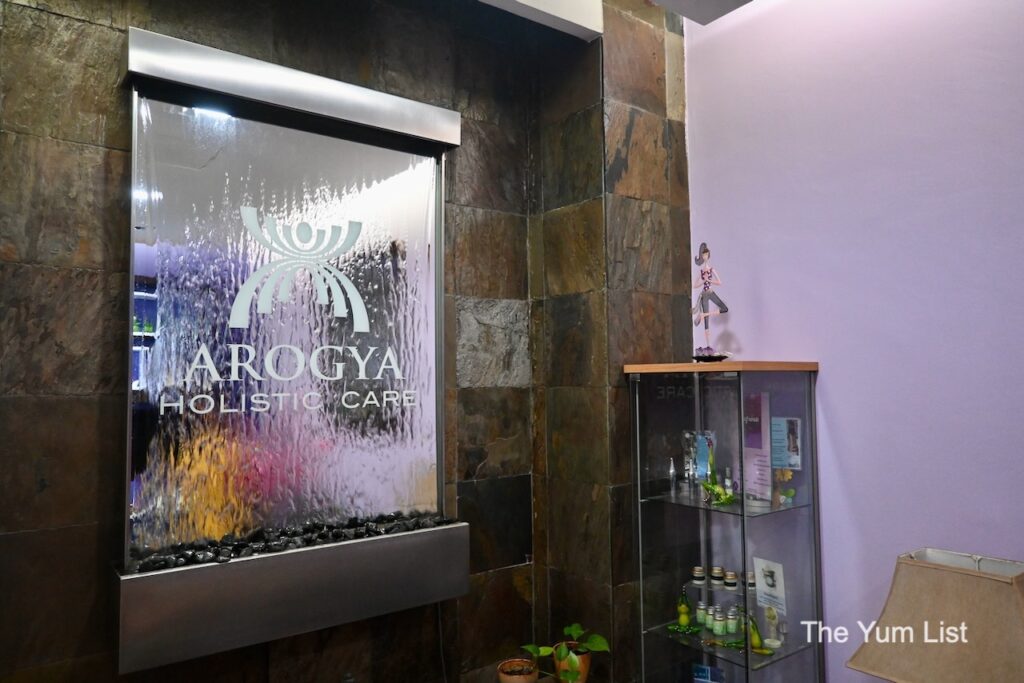 Arogya Holistic Care – Ayurveda Kuala Lumpur
Vaidya Anjali Rajeevan greets us on our first visit, giving us an overview of the centre and Ayurvedic medicine. The system, originating in India, works on prevention, preservation and treatment. The goal is to maintain structures (space, air, fire, water and earth) and functions (the three doshas – Vata movement, Pitta transformation and Kapha nourishment) in balance. A consultation begins with a comprehensive review of how you live from day to night – physically and psychologically, and then seasonally. Then, imbalances are corrected with diet, therapies, herbs and lifestyle medication. Sometimes the adjustments are as mild as a weekly massage. Other times more substantial measures are recommended.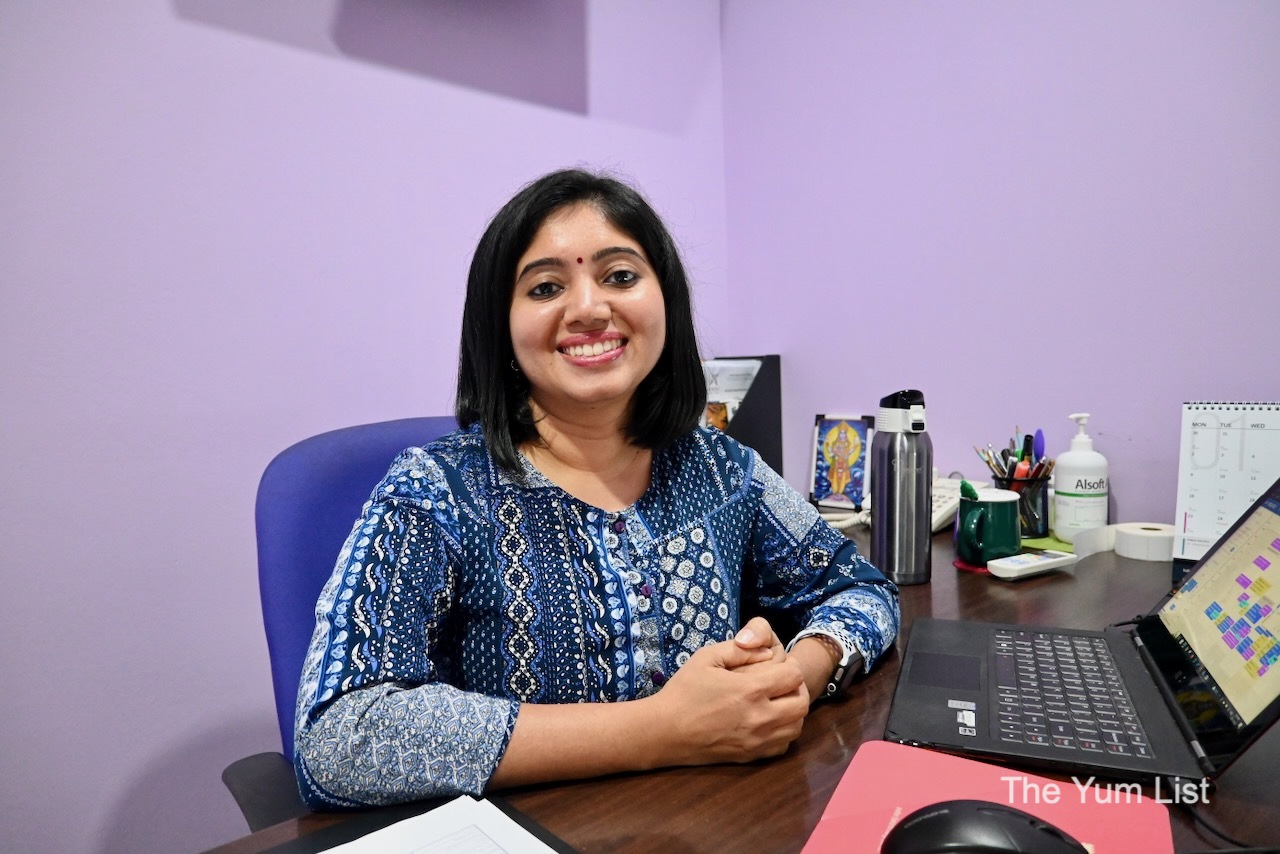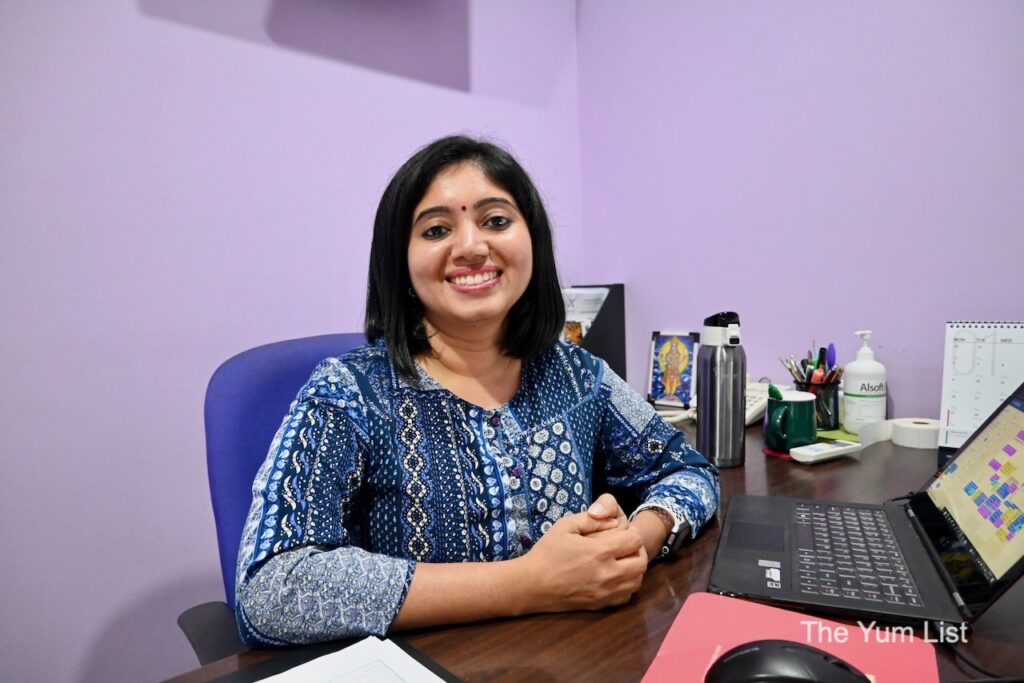 Ultimate Indulgence Wellness Package – Arogya Holistic Care
The Ultimate Indulgence Wellness Package (RM 265, 120 minutes) is an excellent introduction to Ayurveda with three of the most popular therapies in one session. It's great for first-timers, giving insight into the power of such treatments.
Abhyanga
The session commences in a small private room (including an attached bathroom) with Abhyanga, massage using warm medicated oils. First I sit in a chair while my head is given a thorough rub. The movements are fast and therapeutic, stimulating my skull. Then I move to a prone position on the treatment bed while my therapist uses long firm strokes going from shoulder to toe and right to left. High-quality, softly scented camphor oil glides over the skin. It's a distinct technique, unlike anything I've ever experienced (wonderful).
Kizhi
With both sides of my body complete, I return to lying face-down and shift to Kizhi. A heated herbal powder poultice in soft pouches is applied to the body. People with inflammatory conditions, especially joint pain and stiffness find this therapy especially useful. Heat and herbs additionally improve circulation and have rejuvenating effects. I don't have any health complaints in general but find the warmth, pressure and herbs incredibly relaxing.
Shirodhara
Finally, Shirodhara is based on the principle of stimulating the body and promoting oneness. It involves pouring gently-warmed medicated oil in a continuous stream on the forehead swinging back and forth in a steady rhythm. The repetitive nature of the movement combined with the comfortable temperature of the oil fosters calm, and relaxation and quiets the mind. It's often prescribed for headaches, insomnia, hypertension and stress. It is a magnificent culmination of the unique experience.
I find the length of the Ultimate Indulgence Wellness Package (about two hours) just the right amount to entirely unwind, which is the case for most clients. However, Vaidya Anjali notes that around 10% of patients become restless towards the end, finding it challenging to lay still.
There is a shower head (over the toilet in the bathroom) where you can bathe immediately after the treatment. Alternatively, let the oil soak for another hour before showering at home. Either way, your hair (especially long locks) requires several washes to rid it of the oil, so don't plan any public engagements on the same day if you sign up for Shirodhara.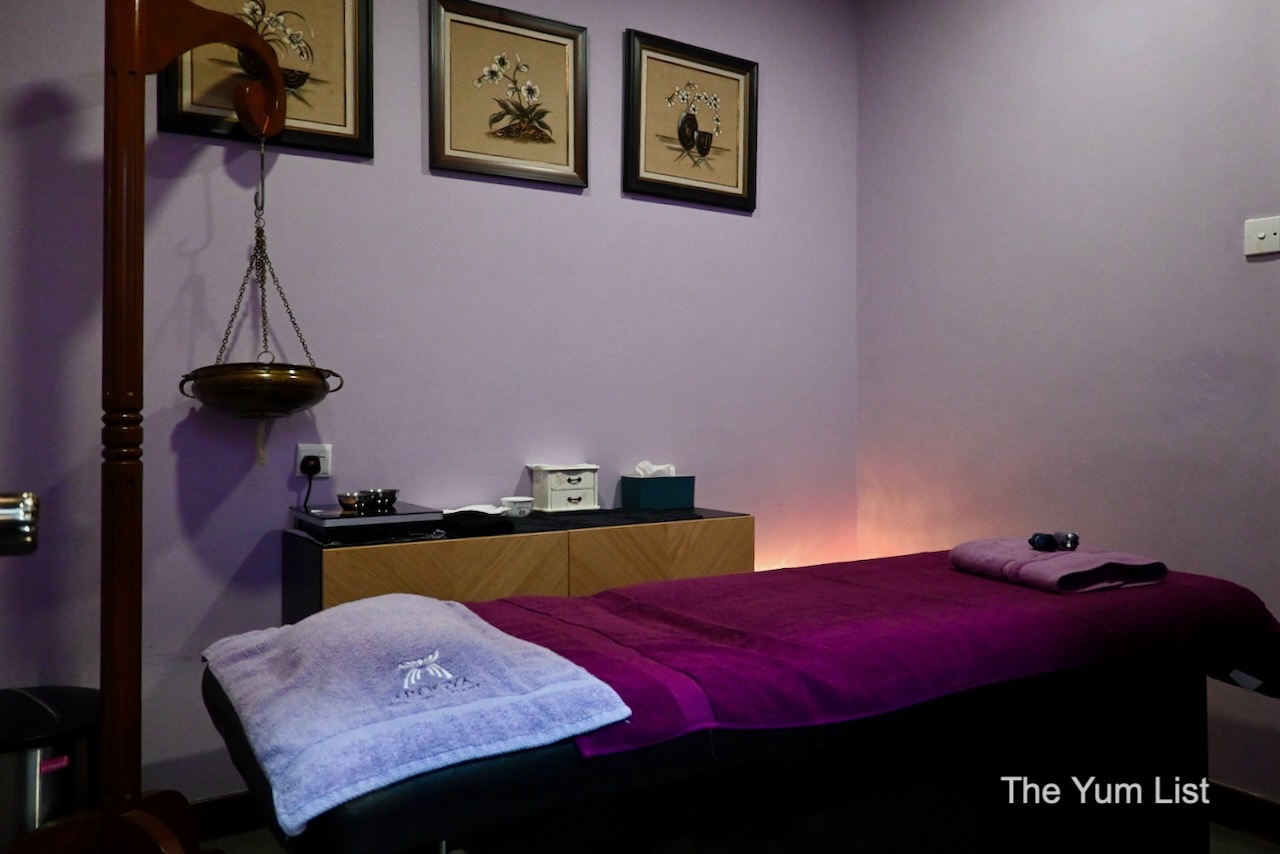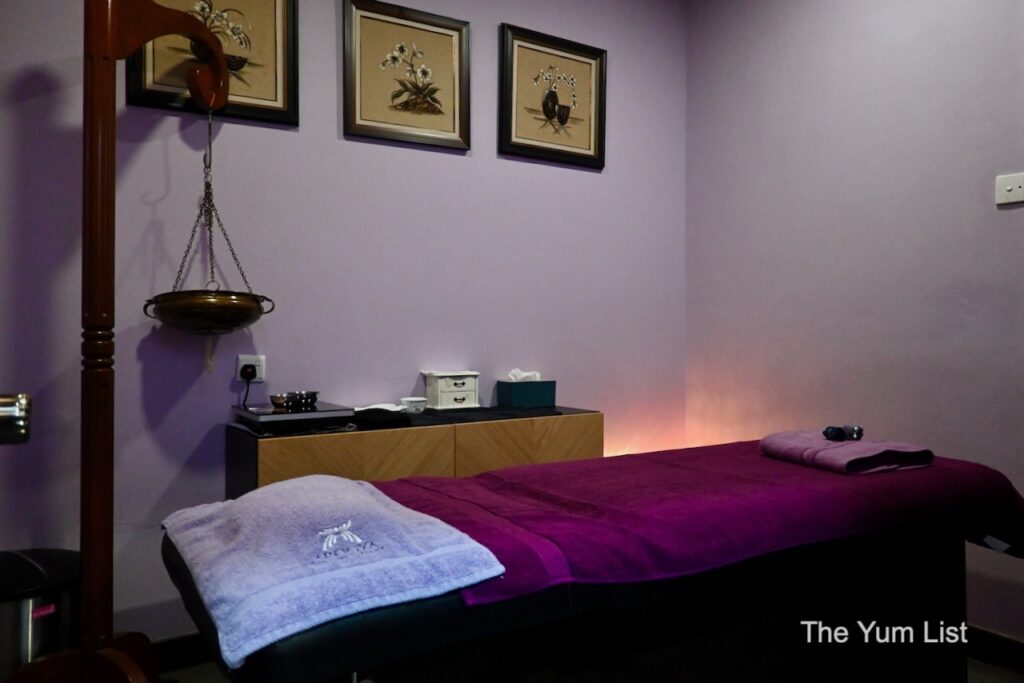 Additional Services – Arogya Holistic Care
In addition to consultations with the Ayurvedic doctor and therapies, Arogya Holistic Care also offers yoga classes curated for various groups such as senior citizens, the unwell and sports enthusiasts, and privately customised programs, too. Furthermore, a Far Infrared Sauna complements holistic wellness by using light to warm users directly, providing deeply penetrating heat at a comfortable temperature (close to 60°C).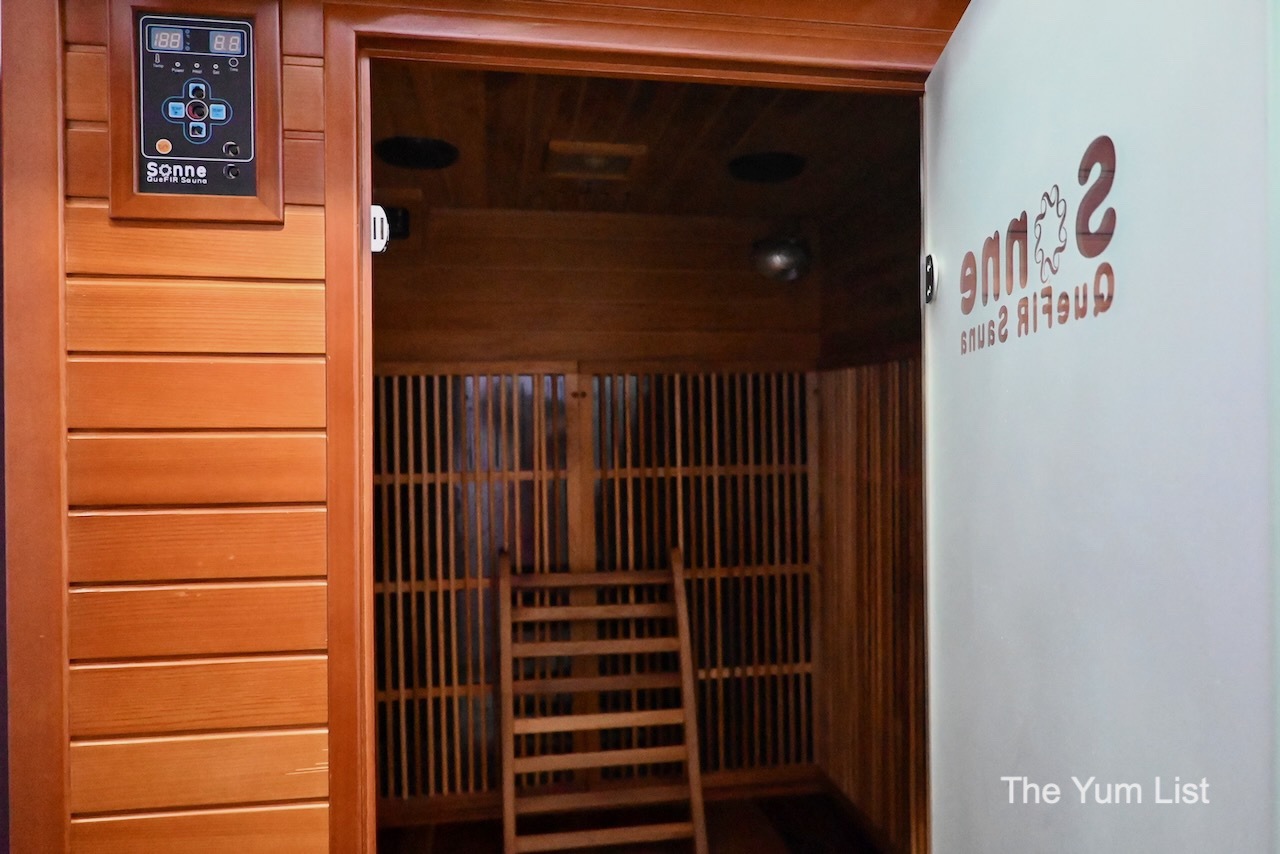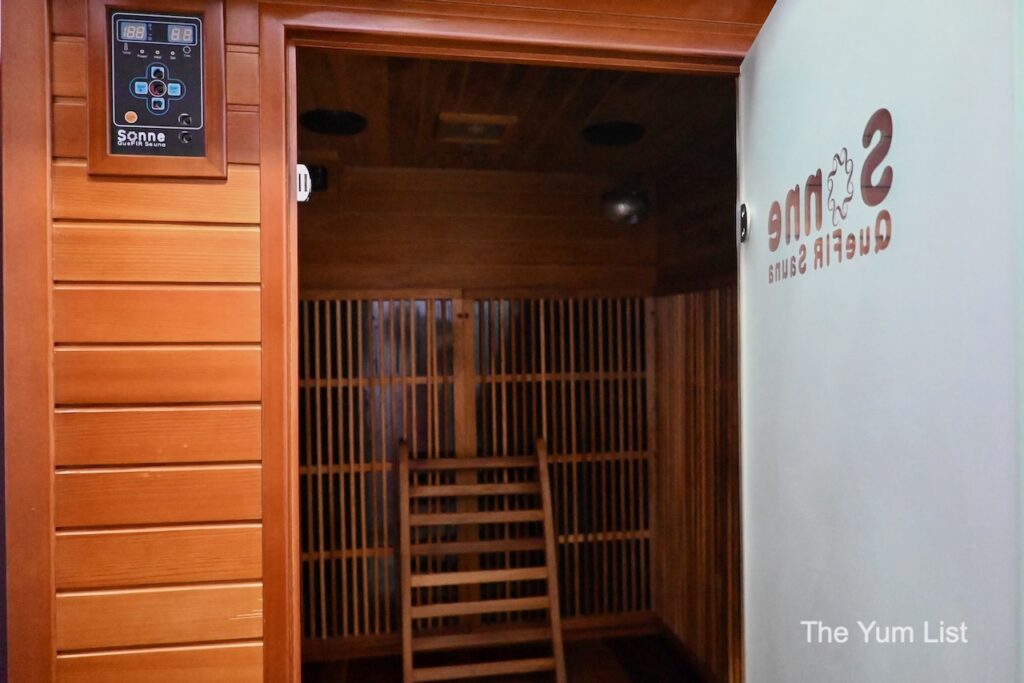 Arogya Holistic Care Review
As mentioned, this was an introduction to Ayurvedic medicine for me. I've participated in Ayurveda-inspired therapies in luxury spas before but this was the first time I've sat with a certified Vaidya and participated in treatments carried out by specialists. I was impressed with the level of professionalism (although shouldn't be surprised; it is a registered complementary medicine practice after all). Our bodies not only felt calm but nourished following the session. We'd return in a heartbeat.
Reasons to visit Arogya Holistic Care: an authentic Ayurveda centre in Kuala Lumpur registered by the Malaysian government as a practitioner of traditional and complementary medicine; qualified Indian Ayurveda Vaidya and practitioners; a comprehensive range of therapies for preservation, prevention and treatment; reasonably priced.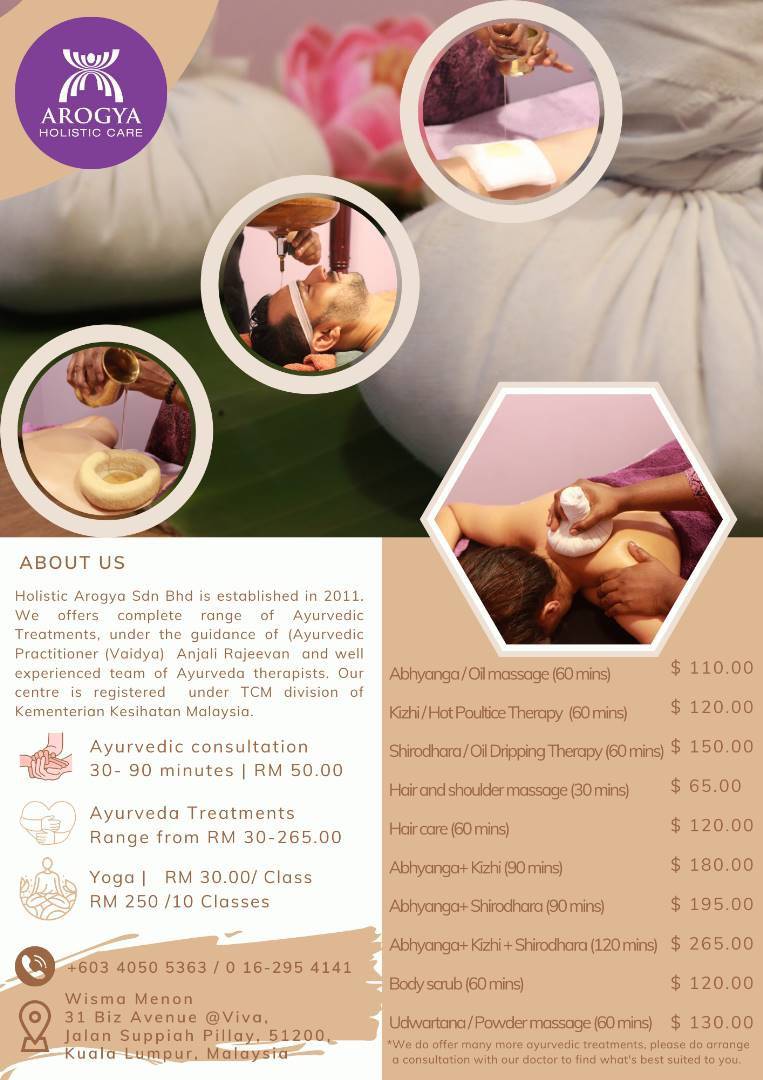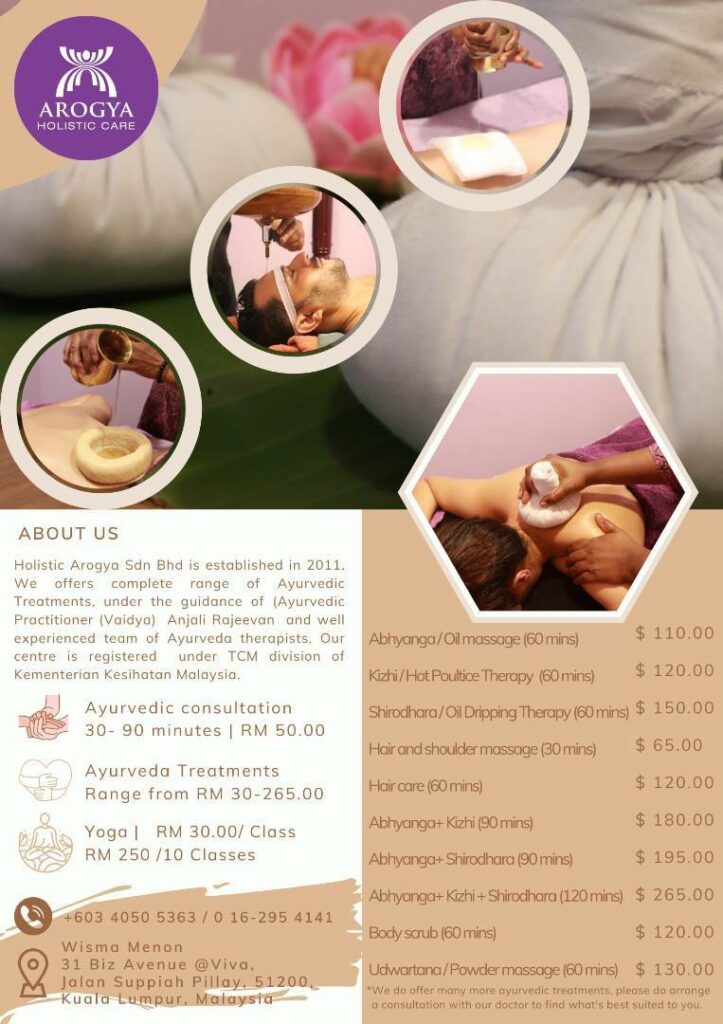 Arogya Holistic Care
Ayurveda Kuala Lumpur
Wisma Menon, 31 Biz Avenue @Viva, Jalan Suppiah Pillay
51200, Kuala Lumpur, Malaysia
holisticarogya.com
+60 16-295 4141
+603 4050 5363
[email protected]
Arogya Holistic Care Opening Hours
Tuesday to Sunday: 9 am – 6 pm
Closed Monday
Find more on the spa, wellness and beauty scene in Malaysia here, and the latest happenings around Malaysia here and here.