Pablo's Tacos at BAC
Words: Jacob Weber
Photos: Rich Callahan
Never mind dancing on the tables – the bar manager is raving on the bar. And no one seems to mind. In fact, everyone's cheering him on.
We're back at BAC to celebrate several special occasions in one: a guest shift from master mixologist Jordan Lim, a kitchen takeover by Penang's legendary Pablo's Tacos, and bar manager Mattman Joseph's birthday. Guess who's dancing on the bar?
BAC, a highball bar in Bukit Damansara, has been described as an 'atas dive bar'. I can't do any better than that, so I won't try. It's completely accurate. ('Atas' means 'classy', 'high-end', or similar.)
It's industrial-chic with some intelligent touches, from the pop art canvases to the premium ingredients. Sitting at the bar, you're face-to-face with everything happening in front of you. These aren't just VIP seats; you're in the middle of the action. You're so close that you could reach out and pour yourself a drink. I imagine some of the regulars often do.
The focus is on highballs, shots, classic spirit mixers and good food. All the ingredients for a great night out, and BAC have perfected the recipe.
The energy is infectious. The toasts are enthusiastic. The music is loud; the voices are louder. The BAC bar team seem to get on so well you'd think they were a group of friends who had jumped behind the bar for a dare. The vibes, as the kids say, are alive.
There's a method amongst the madness, with a little magic to boot. BAC has a simple but very effective system in place to ensure the most efficient service. All the hard prep work is done in advance, and everything is sliced, diced and pre-measured so that any shift bartender can practically make it with their eyes closed. They even carbonate everything in-house. Faster service means more drinks. More drinks mean … more drinks. It's like prepping healthy meals to take to work for a week – but much more fun.
Faster service also means more time to chat with the bar team, who really are wonderful hosts. Everyone is welcome at BAC. Pull up a bar stool and shoot the breeze – and then a few shots, because why not? At least one of the bartenders will probably join you.
Oh, and the magic – ask one of the bar staff to shine a blue light on the menu, and you'll find a few hidden specials.
And don't let the rowdiness fool you. BAC might be boisterous, but there's some brilliant thinking behind some of the house's special highballs.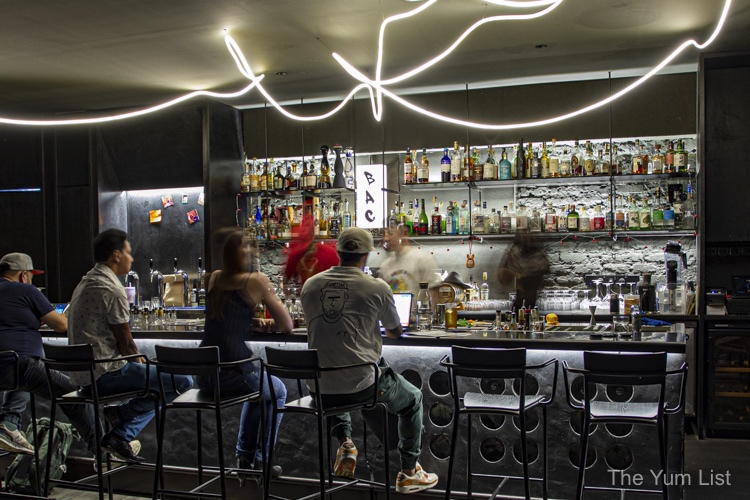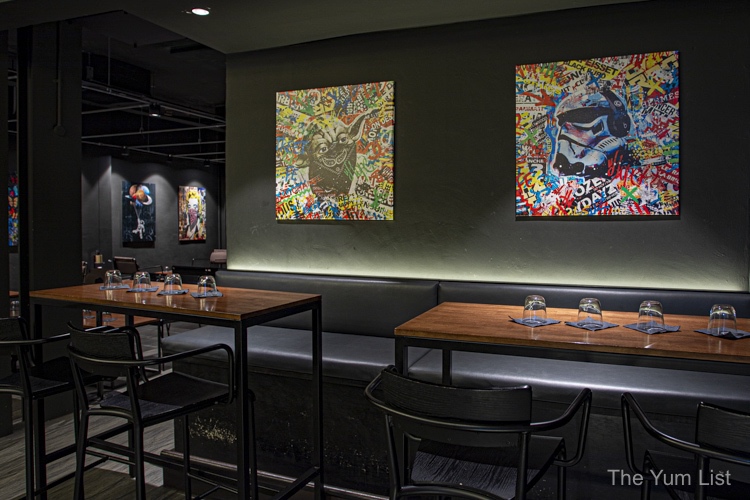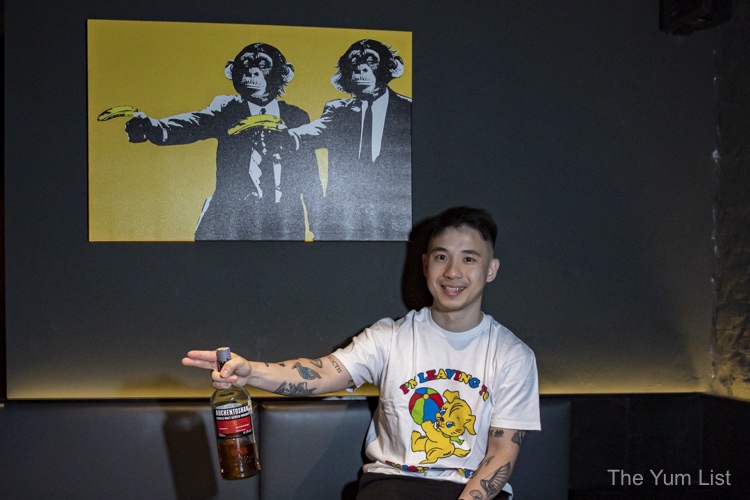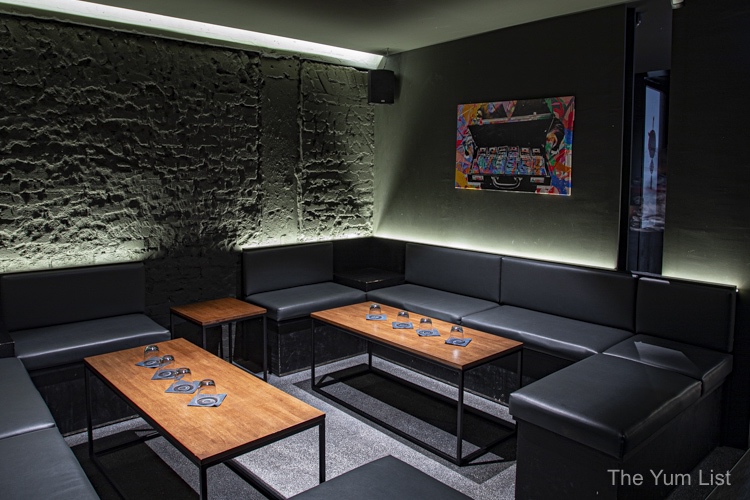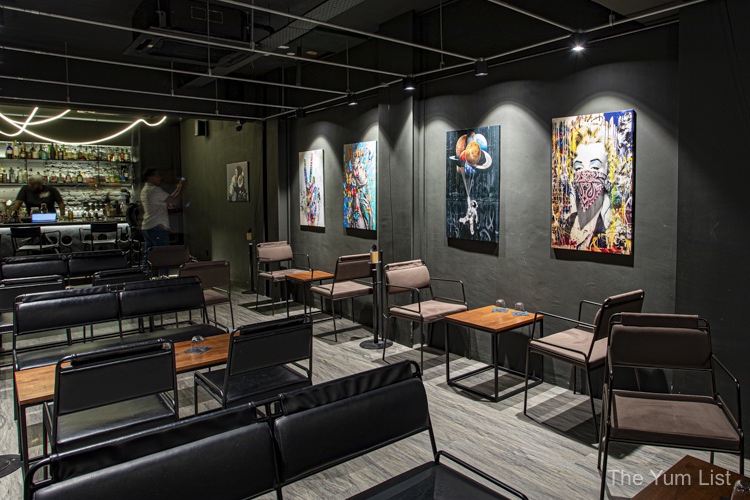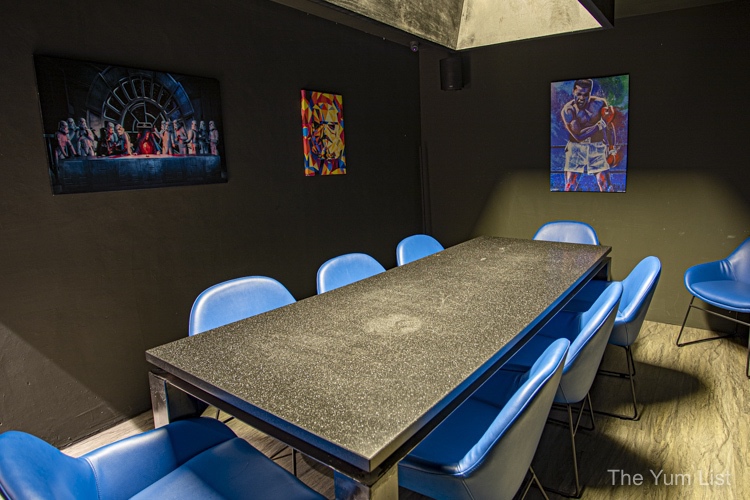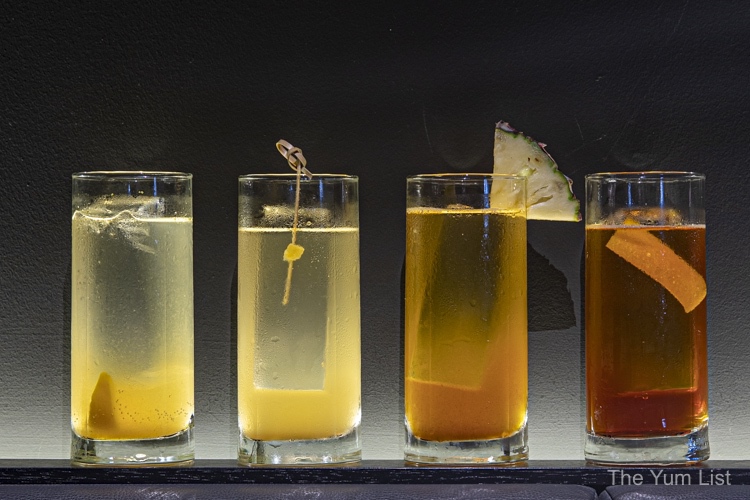 Highballs KL
There are a few new drinks on the menu, but seeing as it's my first time, I start with a classic. Because I am a professional, I need to give a well-rounded review, of course.
The DTF @ BAC (RM45) is a fascinating drink, smooth and smokey at the same time. "We want you to taste a maki roll," says Mattman, and their wish is my command because that's exactly what I taste. It's toasted rice and miso fat-washed Scotch whiskey with carbonated seaweed kombucha, with a crispy nori garnish. There's a curious umami to it, with a thick mouthfeel to take the sharp edge off the Scotch, and the toasted rice adds an extra smoky hint. I can already tell we're in for a treat.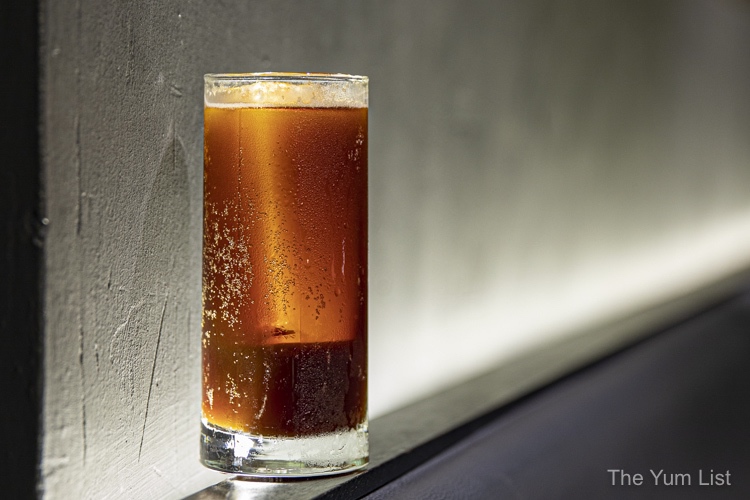 Purple Drank (RM45) is a dangerously good drink – as in, it's so sweet and refreshing that you'll skip right past the bitterness of the gin. It's mixed with lacto-fermented red grape juice, lemon citric syrup and soda. It's a Saturday night version of a sunny afternoon beverage, and it's glorious.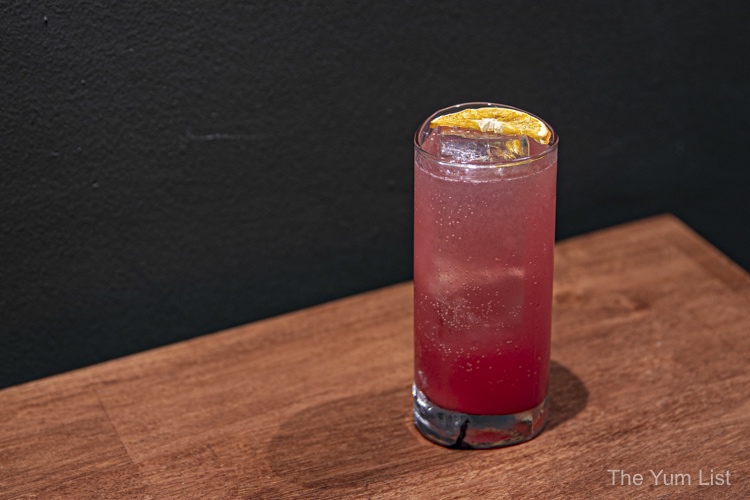 There's a lot going on in the Cow Pow (RM45), but it's all beautifully balanced, from the sweetness of the pineapple juice to the BAC spice mix to the kick of the Michter's bourbon and Diplomatico Mantuano rum. Coconut milk and saline are clarified and carbonated to add a little fizz and a full mouthfeel, giving the drink a slight milky hint even though there's zero lactose in the mixture. The pickled pineapple garnish is excellent; extra sweet, tangy and acidic.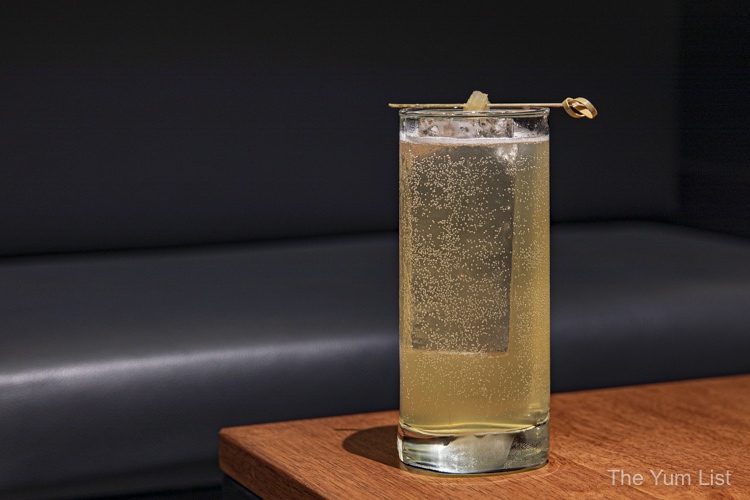 The Barrel-aged Americano (RM38) has got to be one of the highest-class highballs in town. Boulevardier goes into a cask for a full week – purely to flavour the cask. Once it's disposed of (by drinking it, of course), Campari and vermouth go into that barrel. This gives the blend an incredible depth, bitter and smooth at the same time.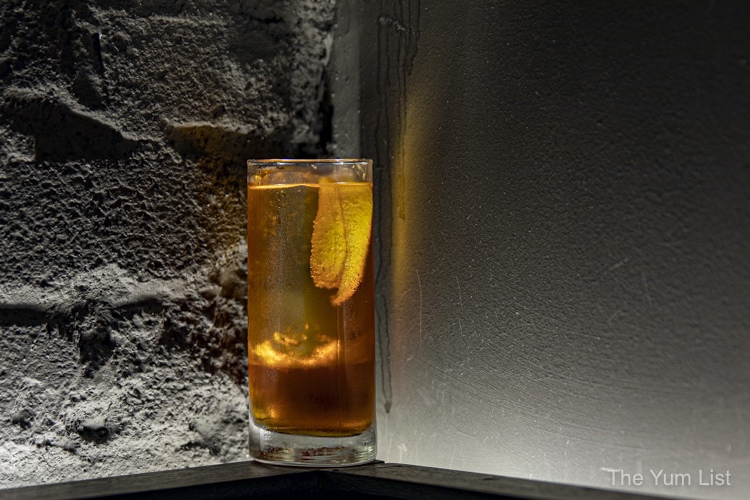 Express Yourself (RM45) is BAC's version of an Espresso Martini – served long, of course. Cinnamon-infused T&T vodka is mixed with vanilla syrup and carbonated cold brewed coffee, finished with a clever little cacao spray that leaves a rich chocolate scent on the nose as you're taking a sip. Highball, meet long black.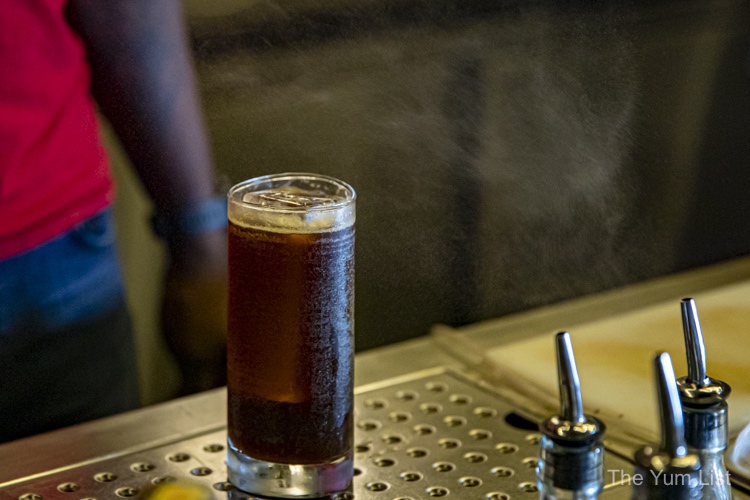 Pablo's Tacos at BAC
Pablo's Tacos are in town to take over the kitchen – and it turns out they're here for more than one night.
They're here to stay!
Tonight's (other) big announcement is that Pablo's Tacos are taking up permanent residence at BAC, which you should be very excited about. Are there many better foods to soak up some booze with?
There are three varieties for us to try tonight: different proteins with the same base of purple cabbage, pico de gallo, cheddar cheese and Pablo's secret sauce.
Beefin' (RM26) is a well-cooked, well-balanced, well-received bar bite. It's a little sweet, a little salty, and has a little heat from the garlic teriyaki. However, once the hot juicy beef has made friends with the sauce, things do get a little soggy. You'll need plenty of napkins to get through both tacos. Beef lovers (hi!) won't mind too much, but if you're on a first date, you might want to choose another.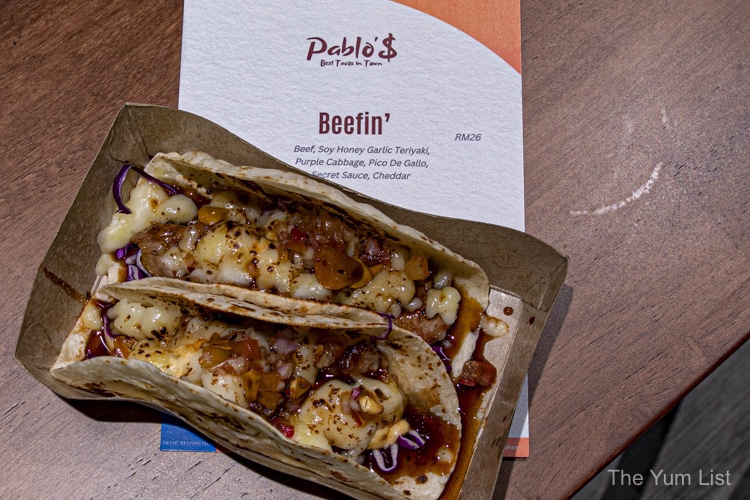 Actually, if you're on a first date, maybe you should order these and get the messy eating habits out in the open early.
Prawnstar (RM21) is much more practical and no less delicious. The purple cabbage works particularly well with the prawns, giving a nice crunch against the soft and tender meat. If you like prawns, you'll love these.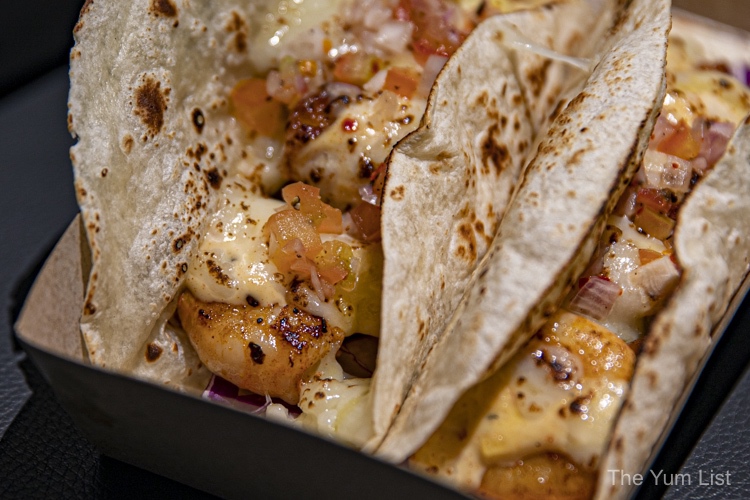 Ya Rou (RM21) is probably our collective favourite – and I never thought I'd choose smoked duck over steak. The sharpness of the cheddar is a beautiful contrast to the smokiness of the duck, and the purple cabbage and pico de gallo are working their magic again. I have no idea what's in the secret sauce (because then it would just be 'sauce') – but I do know I like it.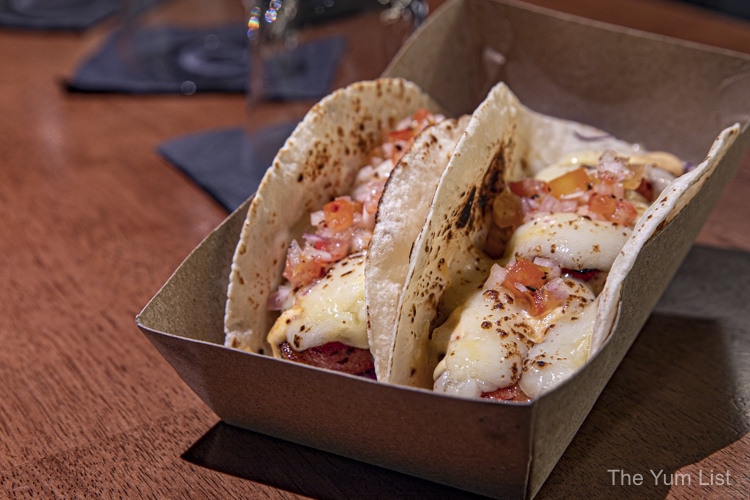 One—or two—more toasts, and it's time to call it a night. Probably a sensible precaution before I join Mattman on the bar …
Reasons to visit BAC and Pablo's Tacos: awesome energy and atmosphere; fantastic bar team and great service; creative highball menu with some clever cocktail-based touches; and now, Pablo's tacos!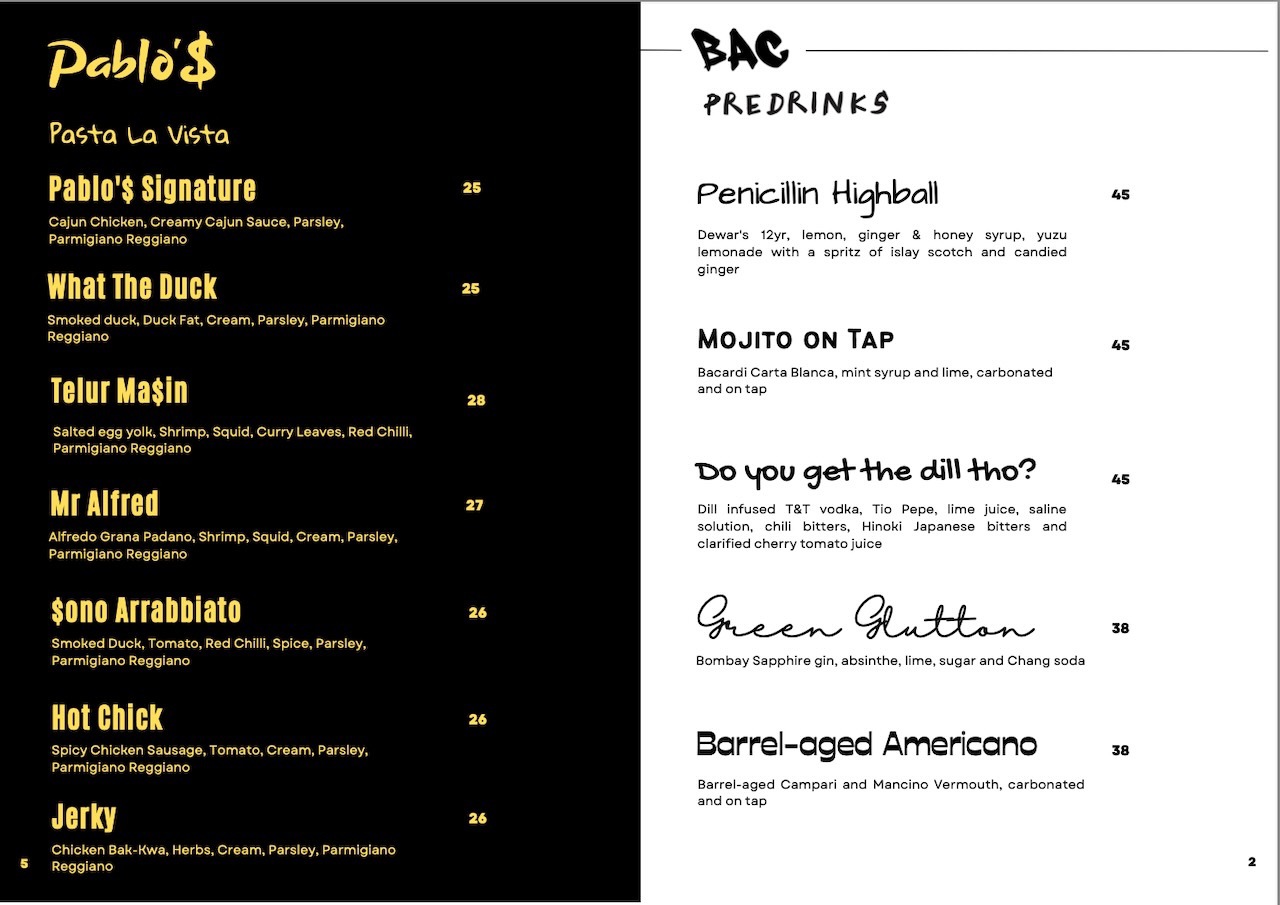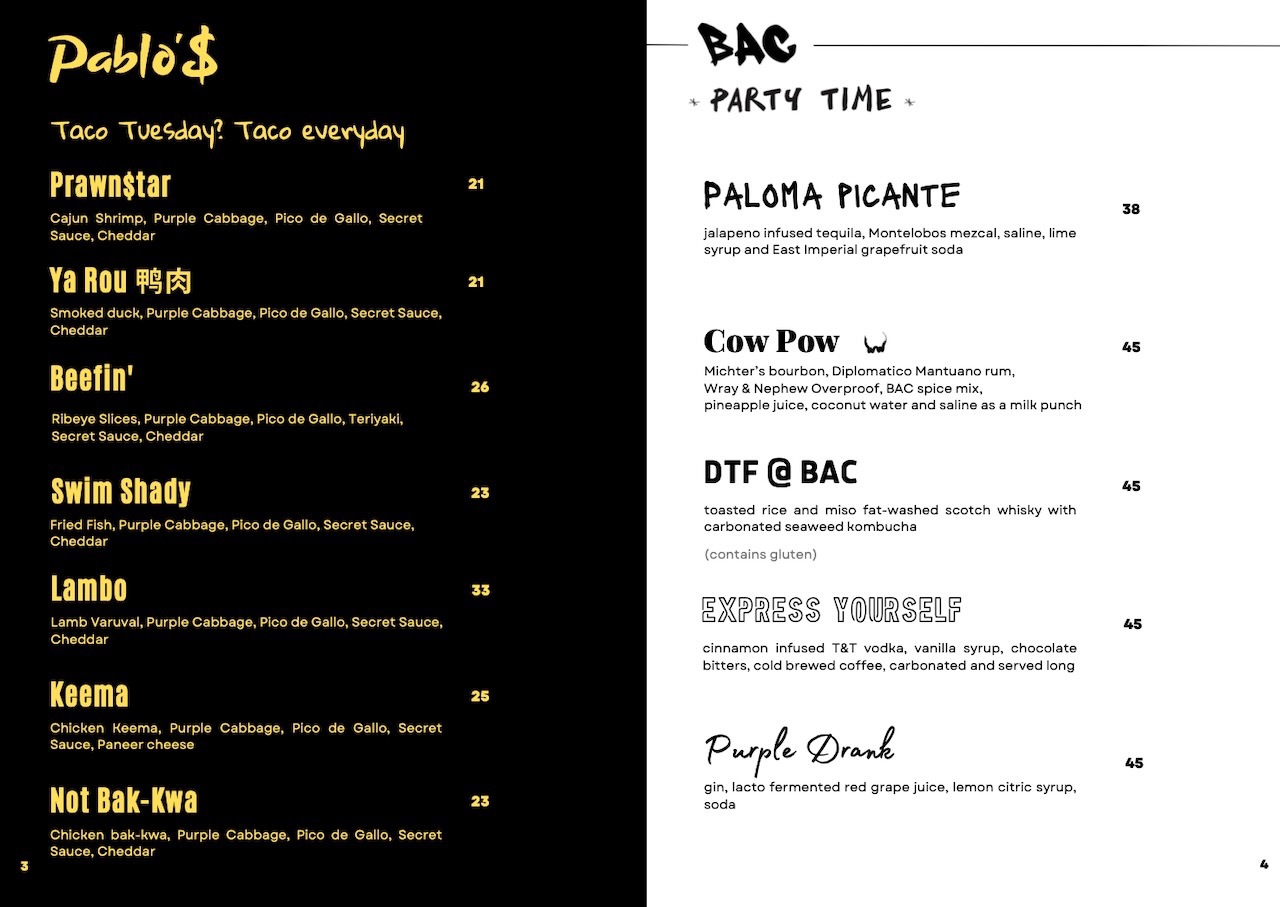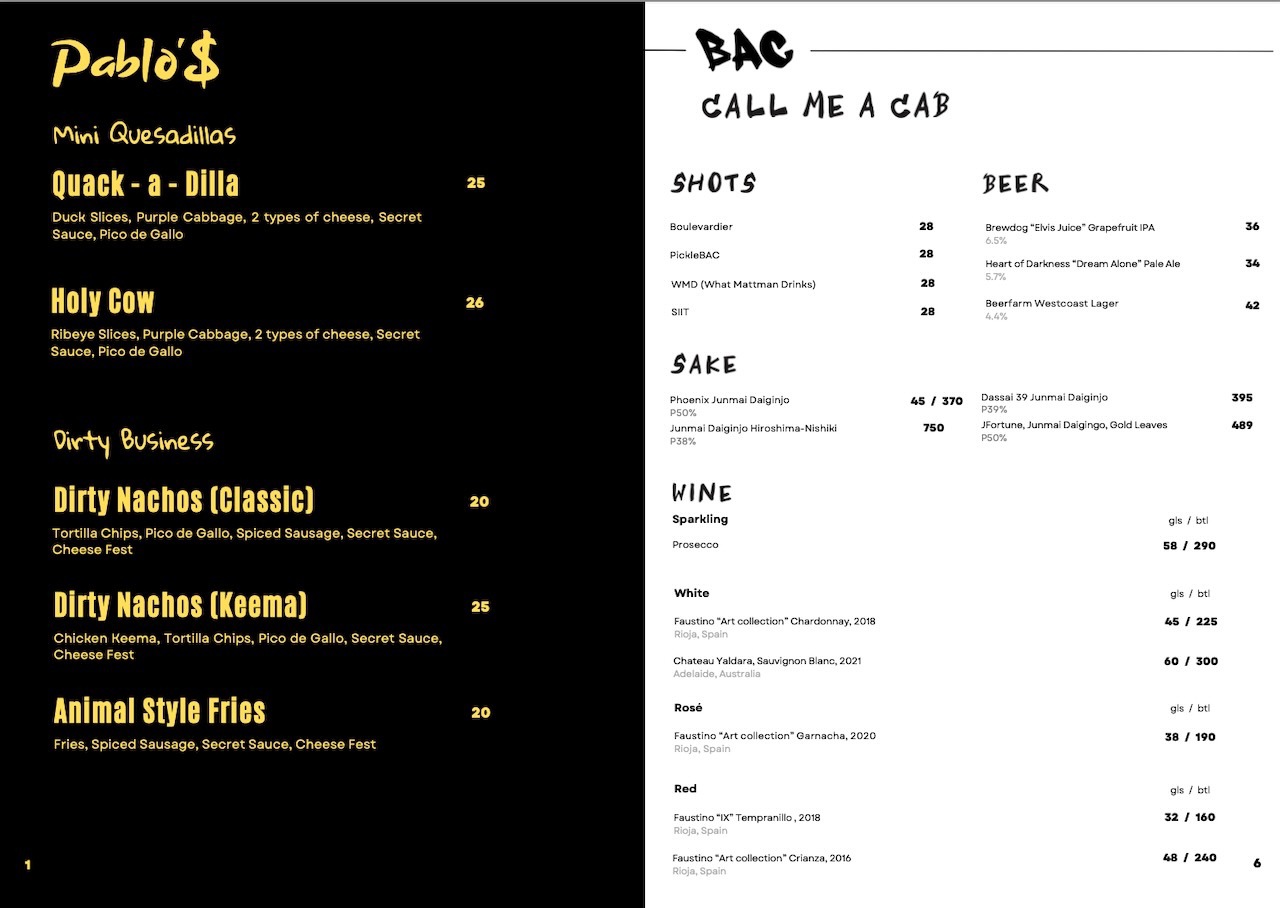 Pablo's Tacos at BAC
73-1 Jalan Setia Bakti, Bukit Damansara
50490 Kuala Lumpur
+6 010-2870731
www.facebook.com/highbac.kl
Instagram @highbac.kl
Pablo's Tacos at BAC Opening Hours
Tuesday-Sunday: 6pm-late
Find more KL bar recommendations here, and stay up-to-date on the latest gourmet and travel happenings around Malaysia here and here.