There are many things that Australians don't appreciate about how lucky they are to live where they do. The amazing standard and availability of great coffee is one of them. I haven't travelled anywhere else in the world, apart from Italy, where you can get a decent cup of coffee on just about any street corner in the city personalized to exactly the way you like it. Every cafe and restaurant have their own espresso machine and you better be a trained barista or you won't be allowed near it.
Zarraffas is one such place. Beans are sourced from around the world but blended and roasted on the Gold Coast. This place really takes coffee seriously. They even have a coffee fridge – much like a wine fridge, but with coffee beans instead! My pick of the beans is the Midnight Cafe blend – bursting with flavour and best made with the moka pot/ stove top espresso maker.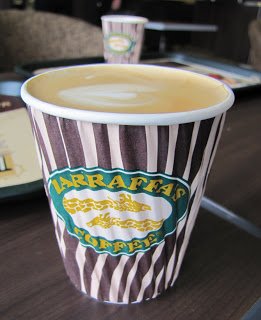 There are over 40 outlets around South East Queensland. To find the one closest to you visit their website:
http://www.zarraffascoffee.com
As I said earlier, you can get great coffee all over the place. Even at the airport. Velluto serves a large cup of coffee and the beans are roasted locally too.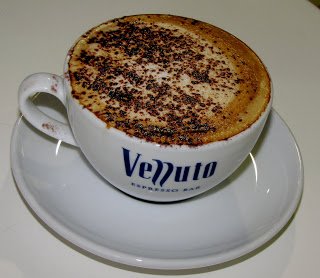 Velluto Espresso Bar
Gold Coast Airport and all around Australia
Merlo Coffee is yet another Queensland coffee company who takes their bean selection and roasting seriously. This label can be found in many cafes along the coast.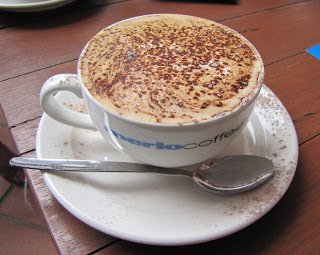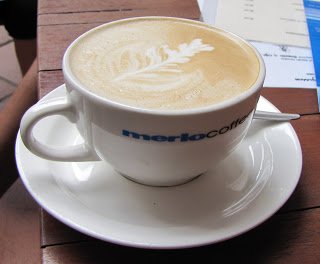 http://www.merlo.com.au/
And another… found all over the Gold Coast. Crema Espresso.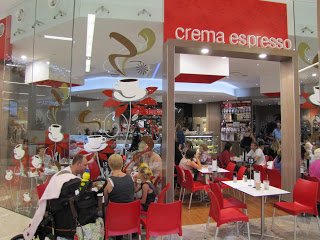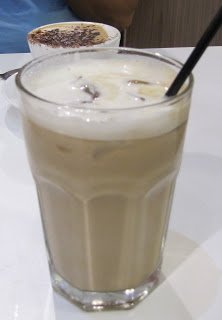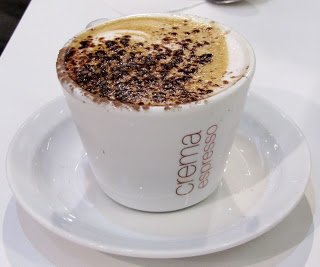 Crema Espresso
http://www.cremaespresso.com.au/