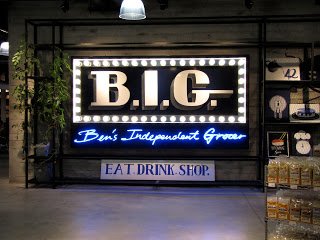 Not your usual supermarket entrance. Yep, you can get live Christmas trees.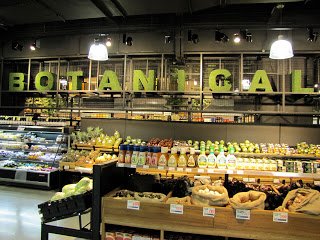 Botanical, my favourite section – fresh produce – and you can't get any fresher than picking your own hydroponic lettuce!
Bloom – live florist.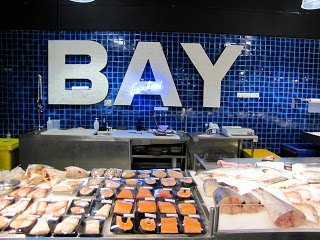 Fun, friendly guys in the Bay seafood section – all ready to recommend a fish.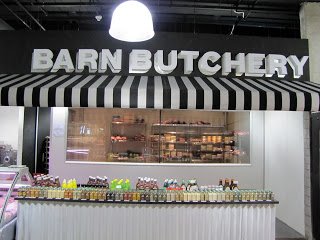 Aussie butcher – grass fed beef – yay!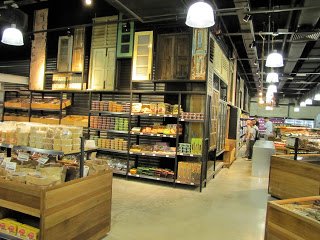 Gourmet and spice section.
True gourmet products! Pop a cob of corn!
Take a rest with a bite to eat at Ben's General Food Store.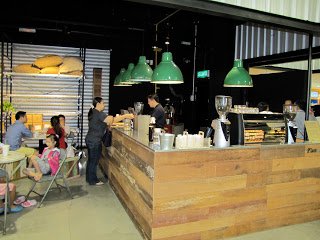 Coffee… mmm…. AND Koko Black chocolate from Australia (famous chocolatier)!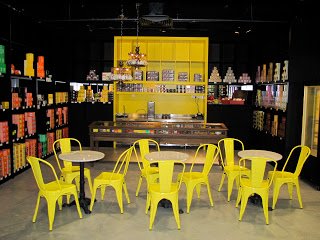 Magazine for tea time?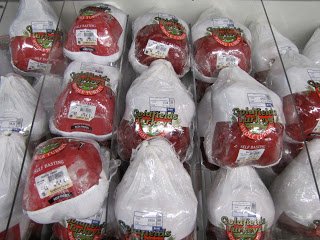 Christmas turkeys!
Love the S.Wine section 🙂 Non – halal of course.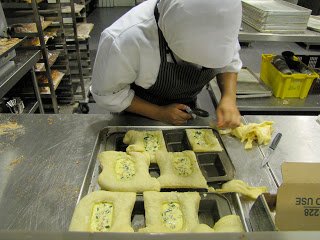 Busy in the bakery.
Grocery shopping is no longer a chore but a very pleasurable activity at B.I.G Ben's Independent Grocers in Publika, Solaris Dutamas. BIG caters to both your gourmet and regular grocery shopping needs. The design of the place makes shopping a delight. With wide isles and artfully crafted and cleverly named sections such as Botanical for fresh produce, S. Wine for non- halal products and the Barn Butchers for all of your carnivorous needs, you feel happy just strolling around browsing rather than the usual market rush to get the job over with. Besides a mind boggling range of gourmet products, there is also Ben's General Food Store where you can grab a bite to eat, Plan B for coffee, and soon to be opened a tea shop, a non-halal cafe and a chocolate bar. Wander, shop, have some lunch. Wander, shop, have a nibble. Wander, shop, finish with coffee and chocolate. Grocery shopping has become an event worth getting up for. The Plan B section will soon be roasting their own coffee on site. I'm quite the fuss when it comes to coffee and I wasn't expecting to be wowed at this spot as the brew served at Ben's in KLCC and Plan B in Bangsar is not quite strong enough for the addict that I am. The barista at Plan B in BIG though whipped me up such a delicious flat white that I will have to consider revisiting the other outlets to reevaluate. So, how much do you pay for wide isles and an enjoyable consumer experience? Well, there are a lot of expensive speciality gourmet products, but you would pay the same for those items anywhere in KL (if they were available elsewhere). There is though, also a range of regular groceries at regular prices. As for the food outlets I thought they were comparable to any other place of similar quality in KL. For me, turning what was previously just a chore to check off the task list into something I look forward to is worth a little extra.
BIG
Ben's Independent Grocers
Publika Solaris Dutamas
Kuala Lumpur
Malaysia