Lady Gaga cake – just an inkling into the creative genius of owners Nigel and Allan.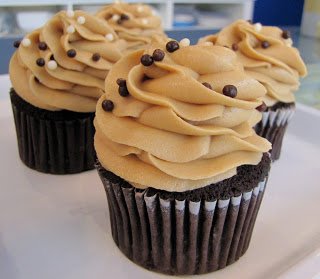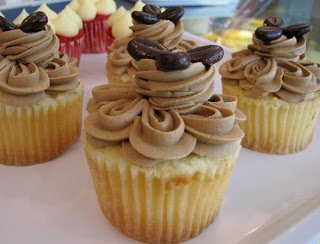 Take your taste buds on a wild adventure with this seemingly innocent cocoa lump – smooth chocolate coating with a hint of chili hiding one of their best sellers – durian cake.
Chocolate cheese – another best seller.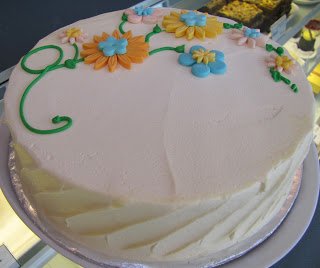 Death by chocolate – yes please!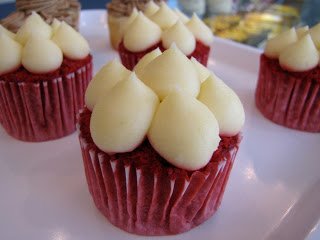 And… the cake they are best known for – red velvet.
Expats and locals alike will delight in knowing that there is a bakery in Ampang producing fabulously handsome cakes that taste heavenly too. A Slice of Heaven, run by the talented team of Nigel Skelchy and Allan Yap and recently opened in Terrace @ Hock Choon, has an indulgent selection of goodies. The four best sellers, all pictured above are, Red Velvet, Choc & Cheese, Durian and Death by Chocolate. The cupcakes are worth every calorie, but can be beaten only with a slice from the larger cakes. The Red Velvet cupcake, for example, is awesome on its own, but a slice of the whole cake is sinfully better with cream cheese infused throughout the layers not just on top. Your treats should be stored in the refrigerator but letting them stand at room temperature for 60 – 90 minutes before serving gives them just enough time to develop the gooeyness factor – where chocolate, cheese and toppings slightly melt infusing themselves into the cake layers taking your dessert to a whole new level of drooling moistness. One thing I appreciate about this crew is their high standards – if they're not happy with particular ingredients they simply will not make that treat until what they expect does become available – no settling for less or substituting substandard fare. Working together with the neighbouring Illy coffee shop means you can enjoy a gem onsite in cool air conditioned comfort or in the peaceful outdoors.
Cakes can also be made to order and design is only limited by your imagination. Both children's and naughtier 'adults' only' interpretations will leave your mind spinning. Be specific or give them a theme and let this passionate pair dream up the masterpiece. Lady Gaga, above, is just a sneak peak of what these two are capable of. As if baking and decorating where not enough, this clever couple happily share their talents at bigger events too, by catering for conferences, workshops and special parties. If you give this create duo enough notice they can perform just about any act from table decorations to floral arrangements to taking over the planning of your event completely. A Slice of Heaven is more than just a tasty destination but a propitious resource to store in your smartphone.
A Slice of Heaven
Terrace @ Hock Choon
Lorong Nibong (off Jalan Ampang, behind Hock Choon Supermarket)
Ampang, Malaysia
+6 03 4251 7866
www.asliceofheaven.my