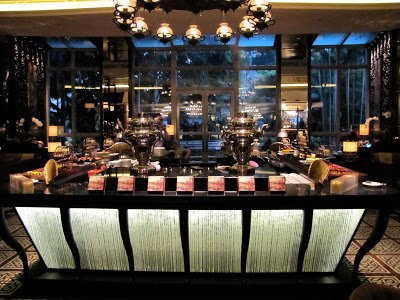 The beautifully refurbished lobby lounge

The Chocolate Bar!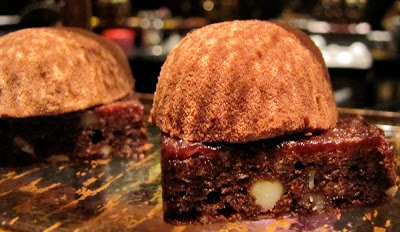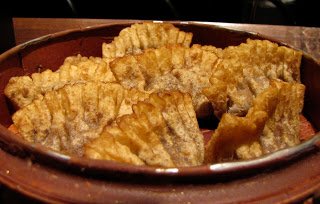 Chocolate dim sum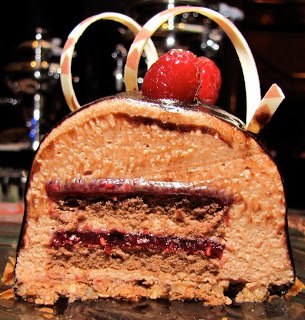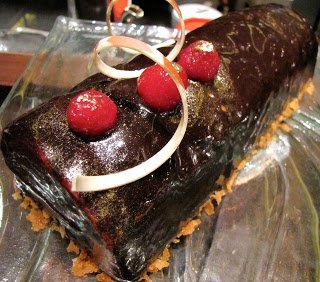 Chocolate Raspberry Cremeux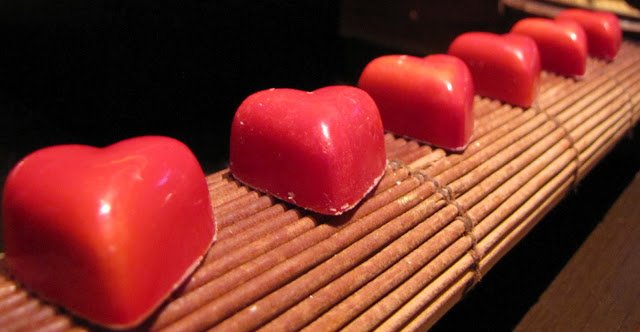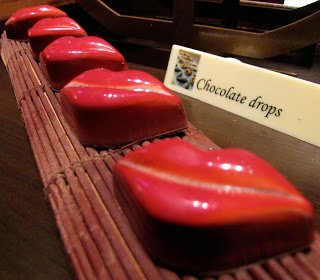 Belgium chocolate truffles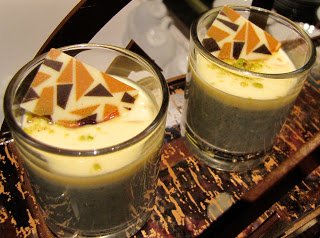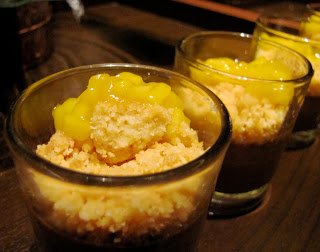 Chocolate Lolliops Chocolate Pistachio Shooter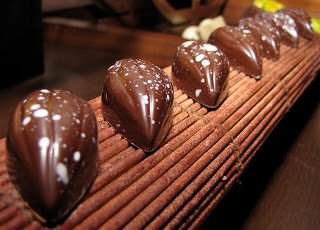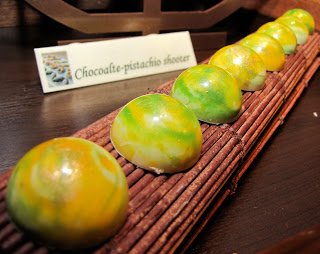 Belgium Chocolate Truffles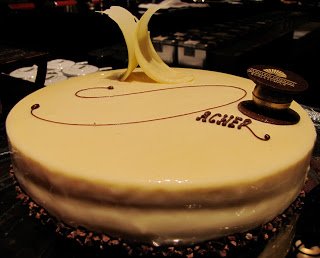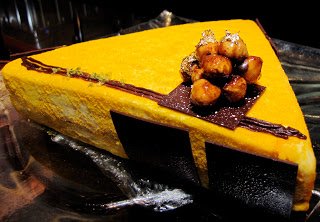 Milk Chocolate Lemon Entremet White Sacher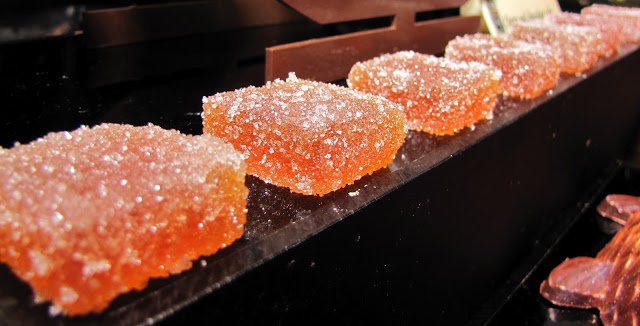 Pate de Fruit
Japanese Inspired Sticky Rice Chocolate Sushi Maki and Nigiri
Cocktails – Russian Choc Cookie & Choc Co Berry
Chef Holger Deh, of the Mandarin Oriental, has made every chocoholic's dreams come true with his recent work of genius, The Chocolate Bar (sound effect: angels 'ahhh'ing). A delicate spread of cacao inspired treats are seductively posed around the lobby lounge bar luring sinners with their glimmering carapaces of ecru, fawn, amber, cinnamon and sorrel. Cakes, truffles, fountains, even sushi and dim sum chocolate creations are enough to make any adult believe they've found the grown-up version of Roald Dahl's classic, Charlie and the Chocolate Factory. Every morsel is delicately imbued with complementary or opposing flavours and so smoothly textured that one is never going to be sufficing. Why stop yourself though? A mere 78RM++ sets you up for unlimited indulgence in the highest quality desserts you'll find in the country (feel free to point me in another direction if I'm wrong) and a sacchariferous cocktail or mocktail to boot.
Truffles are hand-made on site with the finest ingredients and infused with subtleties that Chef Holger is an expert in synchronizing. Ask Chef what flavours go with various percentages of cacao and he will not only tell you what pairs perfectly with a specific ratio but where the beans should come from for the most seraphic match. He works with 15 different chocolates to find winning combinations. For example, he uses a single origin dark chocolate from Saint Domingue (70%) – a powerful cocoa flavor with fruity and spicy nuances and rich in aroma and color – with an orange crème brulee center to make a divine coupling. While chocolates are my arena, hubby is a creamy cake fan. He was blown away (as was I) by the velvety bliss of the exceptionally light and silky textured tortes. The whole schmear is so expertly constructed that even at the end of tasting EVERYTHING on the bar neither of us were left feeling sluggish from an overdose of sugar.
While the February Chocolate Bar promotion has now ended, addicts can salivatingly look forward to chocolaty afternoons at the Lobby Lounge when it may soon be reintroduced on weekends. Keep your tongue hanging out on The Yum List for updates.
The Cake Shop
Ground Floor
Mandarin Oriental
Kuala Lumpur City Centre
Malaysia
+6 03 2380 8888
http://www.mandarinoriental.com/kualalumpur/dining/cake_shop/