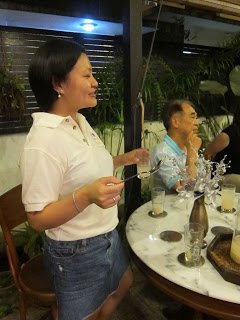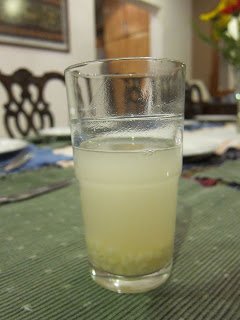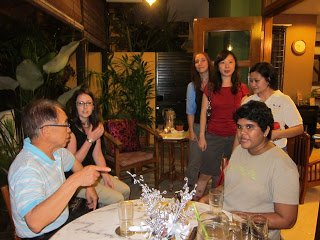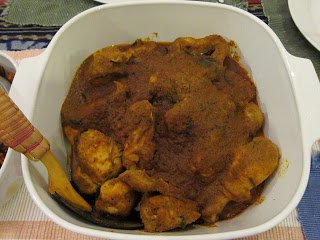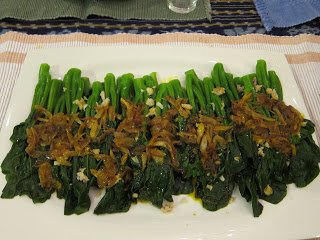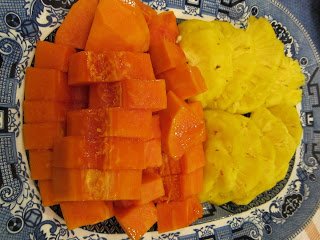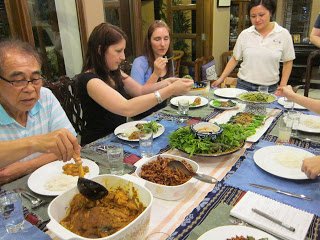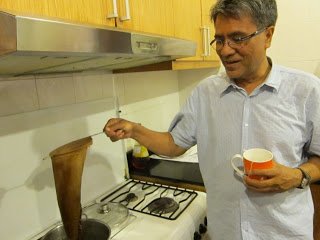 Guest writer, Polly Szantor Dines With a Local…
Last night I had a treat: the opportunity to enjoy warm, Malaysian hospitality along with a wonderful feast at the home of Encik Halim and his lovely wife Puan Saleha. Dine With a Local is the brainchild of Pauline Lee of Simply Enak, and last night was the first outing for this new venture. Enak is the Malay word for delicious. With the aim of enhancing the experience of visitors to Malaysia, Pauline is arranging special dinners where guests will have the opportunity to spend time in a local Malaysian home and enjoy a traditional home-cooked meal.
I met Pauline and her husband Maarten close to the venue, but guests are collected from their hotels if this is more convenient. Six of us gathered at the house. Before entering, we were given a quick briefing on etiquette, an important touch for those unfamiliar with traditions such as removing shoes at the door or eating with the right hand only. We were greeted with a refreshing drink of barley water with bitter lime soda, and our gracious hosts quickly put us at ease.
Encik Halim is passionate about food, and he prepared a variety of tasty Malay dishes to tempt our palates. The chicken rendang, braised slowly in coconut milk and perfectly spiced, was tender and delicious. We also enjoyed Thai style kailan, Javanese tempeh cooked with sambal and anchovies, and puncuk paku, young fern cooked in coconut milk with dried shrimp. There were interesting crudités served along with the meal: pegaga leaves, known to lower high blood pressure, ulam raja, said to beautify the skin, small steamed eggplants and slices of starfruit. We were warned that the accompanying sambal with belachan (fermented shrimp paste) was very spicy, but I found it just right. Chilies were judiciously used in all the dishes, perfect for diners new to Southeast Asian food.
When it was time for dessert, we were chatting away like old friends. We enjoyed longans, lychees and sea coconut in iced syrup along with pineapple and papaya. This was accompanied by a choice of tea or coffee, the latter roasted in Malaysia and prepared in the traditional way with a coffee sock. Our host was quick to add that this was not one that he had been wearing! At the end of the meal, we were asked to fill out a survey about our experience. I felt it was a very successful evening with delectable food and convivial company and the introductory price of RM150 per person is reasonable. This outing would be ideal for a first-time visitor to Malaysia, or even for foreigners who have been here for a while.
For more information on Dine With a Local, the first private home-dining experience in Malaysia, visit
www.simplyenak.com
. Here you can find out about other services provided by Simply Enak, such as the Food Walk in Chinatown or Off the Beaten Track, eating in the wilds of Petaling Jaya.
Reason to visit: an authentic meal in a local home