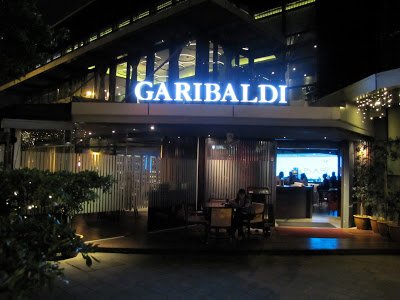 The street entrance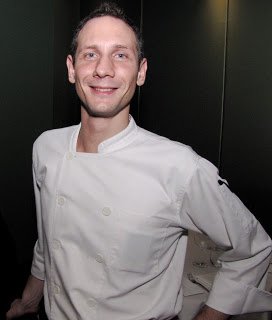 Handsome, humble and highly capable Chef Giuliano Berta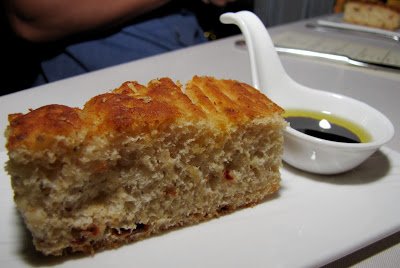 Thick warm slice of focaccia – house made Italian flat bread generously seasoned with fresh herbs, olive oil and sea salt
Plenty to choose from in the drinks department and an expert restaurant manager with suggestions for those who need advice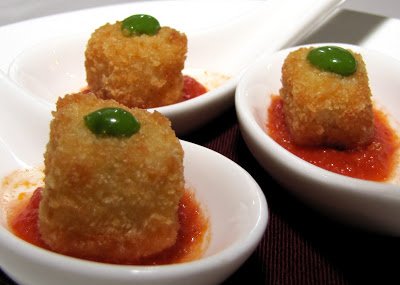 Cod fish bites with tomato salsa – a little surprise from the chef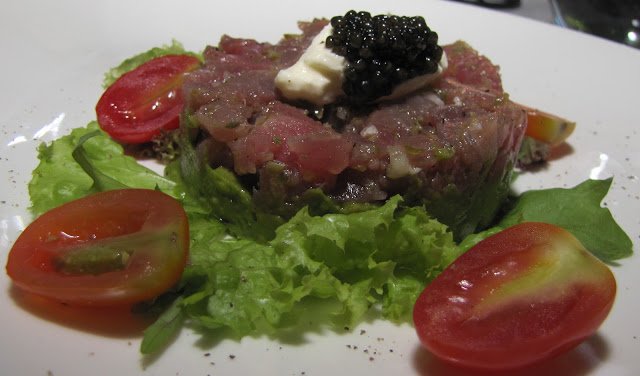 Tonno – red tuna tartare with avocado, sour cream and fresh Caspian Osetra caviar – the caviar elevates this dish to a peak with its firm texture and nutty flavour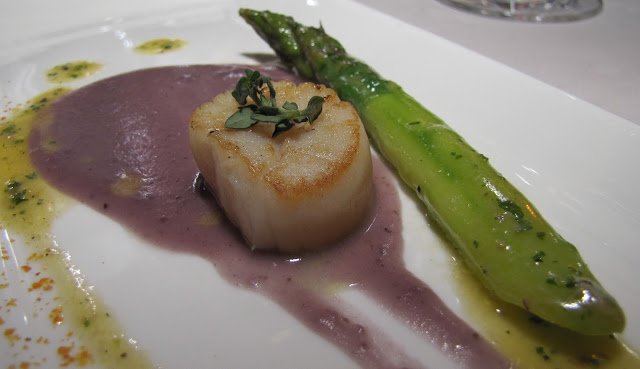 Capesanta – seared juicy Hokkaido sea scallop with a creamy truffle scented purple potato sauce and tender green asparagus – a glorious combination invoking a desire to cut it into miniscular pieces so that every last iota of divinity can be impressed indeterminately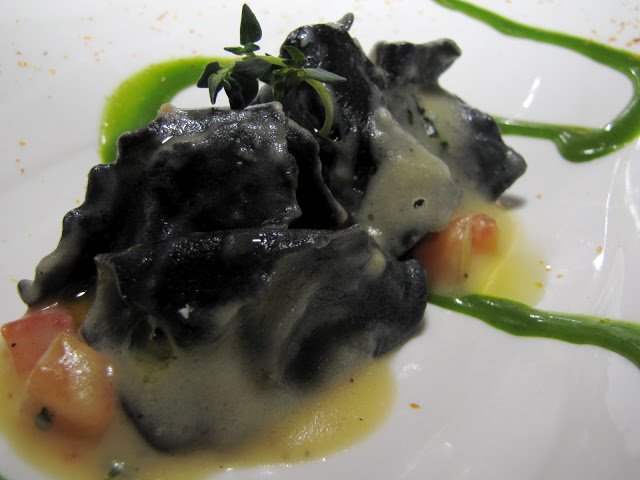 Fagottini – a glorious squid ink ravioli with shredded crabmeat and sweet dried tomatoes on potato emulsion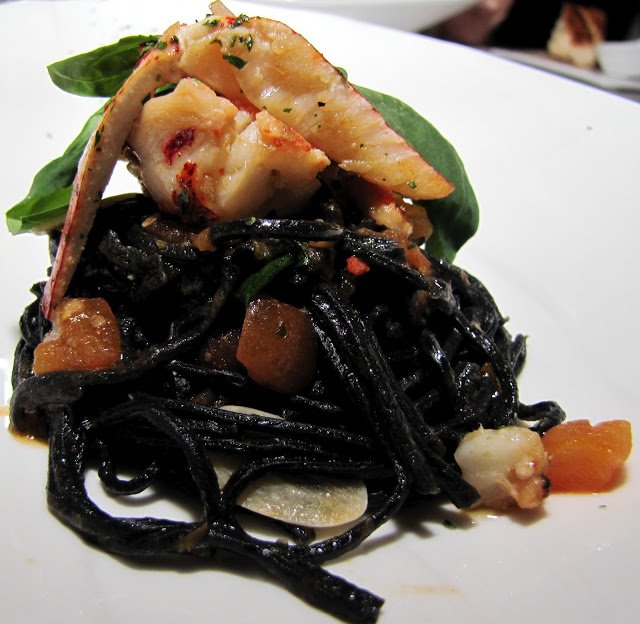 Tagliolini Neri – squid ink pasta with Boston live lobster and fresh tomato – the iodine brininess of the ink coalesces beautifully with the sweet lightness of the crustacean
Orata – seared sea bream with rucola gnocchetti, red beetroot sauce and whitebait omelette – another demiurgic medley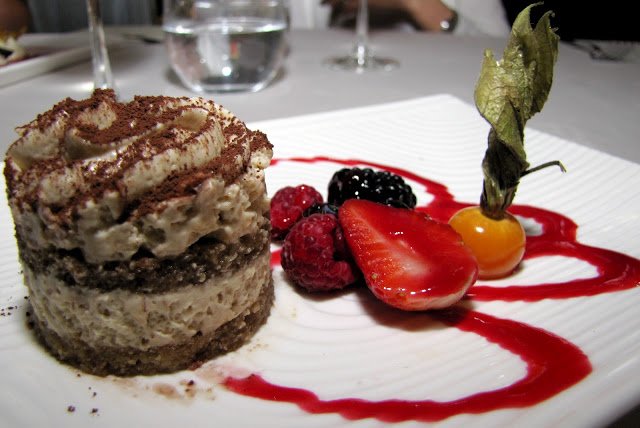 Classic Tiramisu – served with or without liquor – suggested pairing with Amaretto
Cioccolato Croccante – crispy dark chocolate with lemon mousse and strawberry coulis – a bold showdown between bitter and sweet
Your mother was right when she told you to, "Never judge a restaurant by its cover…" or something along those lines right? From the street, Garibaldi appears to be a bustling bar with a casual dining scene, make your way up the adjoining escalier however and the ambience is transformed into a stylish semi fine dining Italian restaurant. White clothed tables, floor to ceiling windows overlooking twinkling light braided trees and professional service await. With not one, but two Italian chefs, Garibaldi is a unique star on the KL dining scene.
The name, Garibaldi, comes from a legendary Italian general recognized for leading the formation of a unified Italy. And… as did Garibaldi join the north and south of Italy, so do the chefs gather together the finest from all compass points. While maintaining the traditional characteristics of Italian cuisine, that of quality uncomplicated fresh produce, they restyle the basics, delivering memorable arrangements and an unrivaled (in KL) Italian fine dining experience.
Additionally, an extensive wine menu celebrates vintages from around the world. Some will be happy with a 120RM bottle, while others will appreciate a 1000RM drop. Where points have been assigned by the various world wine rating systems, these too are shown on the menu along with a description of each blend, assisting with your choosing. A well timed touch are the pairing suggestions that form part of the dessert and cheese menus.
Garibaldi presents an exquisite dining experience in the heart of Bangsar.

Reason to visit: Exquisite fine dining with traditional and contemporary Italian cuisine


Garibaldi
Italian Restaurant and Bar
Lot G10 & G22 Bangsar Village I
Jalan Telawi Satu
Bangsar Baru
59100 Kuala Lumpur
Malaysia
+6 03 2282 3456