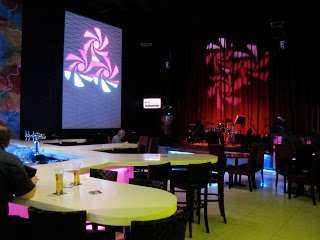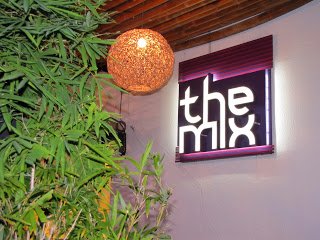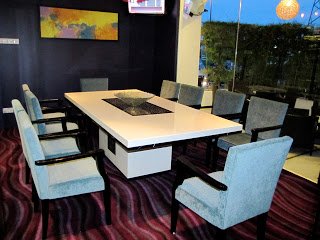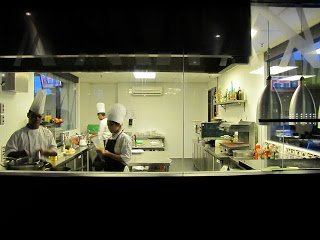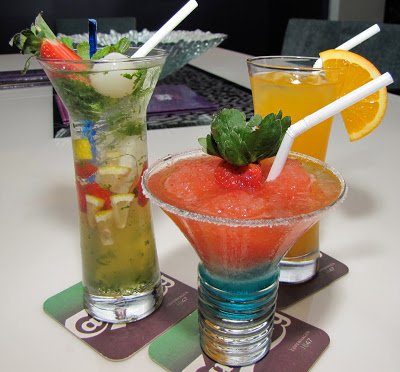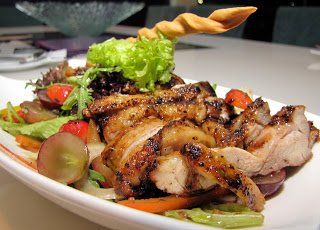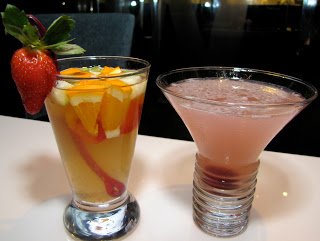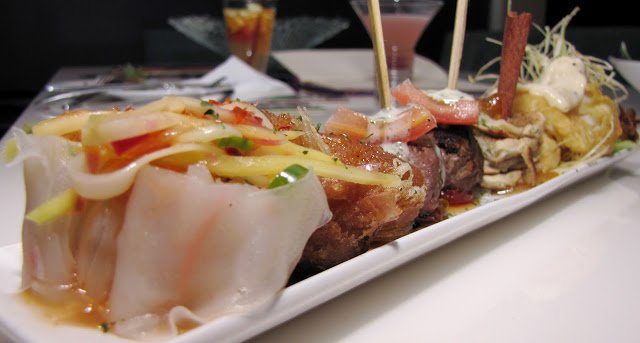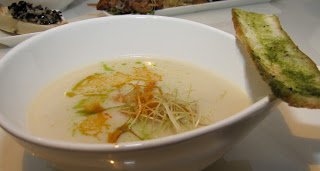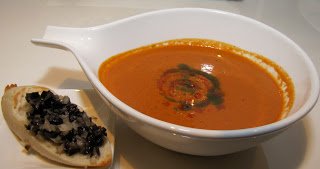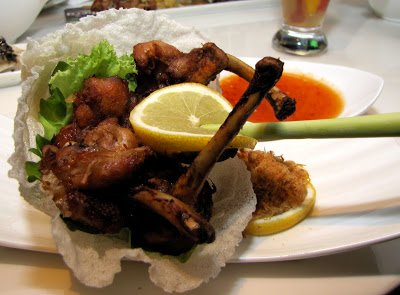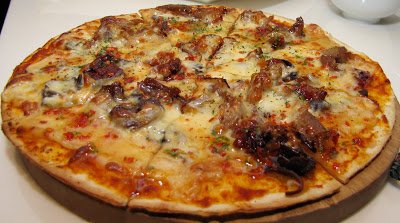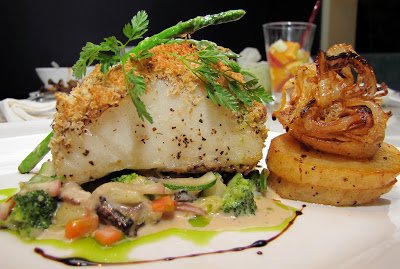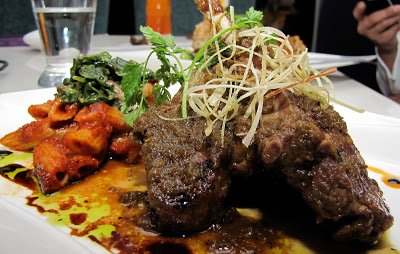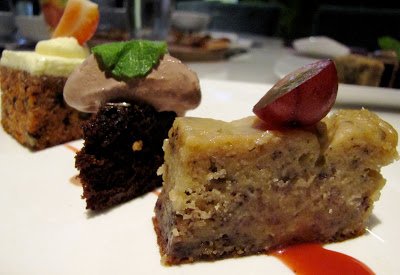 Surprising and unexpected – who knew that good food could be found at the Holiday Inn?! The Mix, their semi fine dining outlet, has been opened for about one year now and going hand in hand with the name, is quite the amalgam of concepts – bar/ nightclub/ whiskey lounge/ restaurant/ cafe – all in one. On arrival you see a garden skirted courtyard with casual tables looking a bit cafeish and relaxed, entering the front door on your left is a large open kitchen just as you might see in a five star hotel, delving further into the dark you find a bar, dance floor and large stage, turning to your right you might believe you're in a sophisticated lounge with whiskey cabinet and wine fridge, turn full circle and you'll find a swank private dining area. With live music from 9pm you can plan your entire evening from sundowners to dinner to a little boogie later in the evening. But, the physical space is not the only thing that's a miscellany of ideas.
Browse the menu and you'll find Chinese Pizza, Indian Spiced NZ Lamb Chops, and Spicy Penne with home made kam hiong spices! Japanese, Western, Thai, Malay… a whole international menu awaits even the most fussy customer. Executive Chef Francis Lau says he composes menus like a musician – tasting and feeling his way, playing around with styles, constantly changing, upgrading and innovating to create interest and balance. He encourages his staff to seek feedback, listen to client's desires and to adapt and be flexible. Although the food sounds complicated, he believes in keeping it simple with quality ingredients and much prefers the use of fresh herbs for seasoning over any pre manufactured sauces.
Continuing with the theme of diversity we began our around the world trip with a Tasting Menu of Six Tapas: Vietnamese Herbed Vegetable Wrap – soft rice paper rolls, tangy mango salad, peanuts and sweet chili sauce; Mint Lamb Kofta with tomato chutney and crispy leek; Spinach Pancakes laced with tangy apple-mango curry; Spiked Chicken Tikka Skewer with mint yoghurt & onion pickles; Golden Calamari Fritters deep fried in a light coconut batter; and Crunchy Szechuan Prawn & Yam Dumplings with caramelized cashew nuts and coriander. For 45RM the tasting platter was good value with two bites of each tapa proving perfect for a couple. Next we filled our tummies with some more substantial starters (which could easily be meals on their own): Moroccan Grilled Chicken Salad – succulent slices of breast, tomato, celery, cucumber, strawberries, grapes, coriander and mint; the popular Taliwang Chicken – traditionally spiced with chicken floss; creamy Tomato Soup with French baguette topped with an olive garlic & onion tapenade (hubby loved it!); a flavourful smooth Oyster Leek and Potato Soup; and fusion to the max Pizza Chino – roast duck, ear fungus and yam. The mains featured a little of the land and the sea. NZ Lamb with Indian spices accompanied by a super tasty Spinach Pasta was a very generous serving and by this point on our food trip we could barely make a dent in it. The star of the evening though, a hefty baked Cod fillet served on a bed of creamy vegetables accompanied by sauted potato slices and salted onion rings was so flaky and fresh appearing as though it was fished only minutes earlier that we let out a belt notch (or two!) to make room. The finale of banana, chocolate and carrot cakes were adjusted to bite size tasting portions so that we could wrap up with a little sweetness on our palates. Prices range from 15RM for tapas all the way up to 60RM for tiger prawns.
An extensive drink list also joins the melange and Lina the bartender is happy to whip you up whatever your hankering. The Lychee & Strawberry Mojito is just such a drink, not on the menu but worth asking for – refreshing and cool with a touch of sweetness. The menu is voluminous but easily read, with picture symbols to aid in swift selection of something sweet, sour, strong or mild. Beer starts at 24RM, cocktails 35RM and house wine from 30RM a glass.
Considering the flexibility of staff to cater for everyone's taste buds and bountiful portions, The Mix is value for money. After this surprising adventure at the Holiday Inn, I look forward to trying out their other F & B outlets.
The Mix
Holiday Inn Kuala Lumpur Glenmarie
1 Jalan Usahawan U1/8
Seksyen U1
40250 Shah Alam
Selangor D.E. Malaysia
+603 7802 5200 Ext 2400
www.holidayinn.com/glenmarie