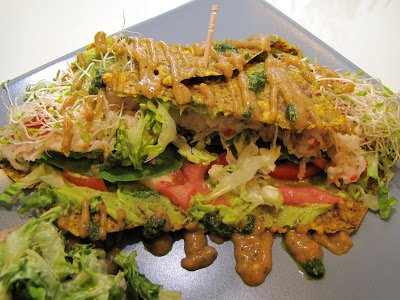 Living Enchilada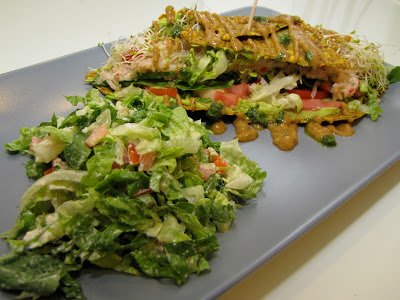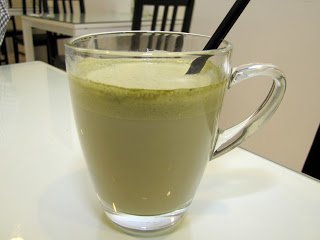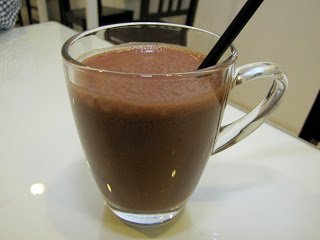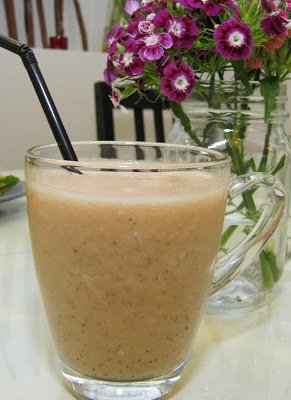 Cardiac Arrest Organic Matcha Soy Latte Aphrodisiac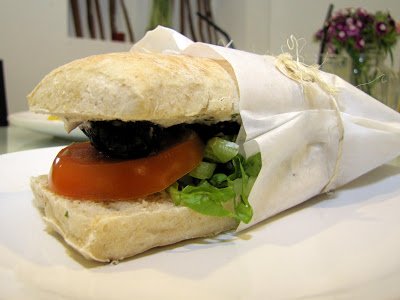 Cheesy Shroom Sandwich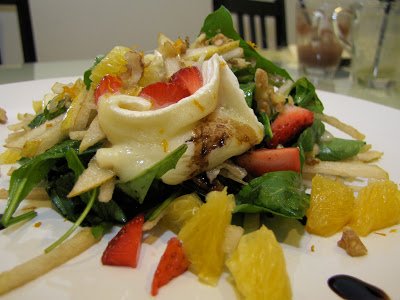 Arugula Fruit Salad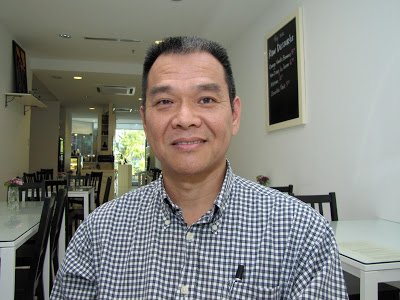 Dr. Phil 🙂
You don't have to twist my arm to return to Living Food, a little whisper that there are new additions to an already delicious menu are enough. Borrowing one of their quotes, "You are free to choose, but you are not free from the consequences of your choice," Living Food makes positive selections easy. The recent items will change even the most stubborn stereotypes about healthy food and its supposed lack of taste. Chef Erin's creation, the Living Enchilada featuring a raw tortilla made from fresh corn, almonds and flax, packed with veges, guacamole and nut cream, has had even my stubborn carnivorous husband returning twice this week (without me!) to grab if for lunch. The Cheesy Shroom Sandwich is a tasty yet thoughtful balance of protein, fats and carbs, and the Arugula Fruit Salad is not only beautiful but nutritious and scrumptious with green leaves, seasonal fruits, sprouted walnuts and a balsamic lemongrette.
Beneficial beverages make an appearance in the current line up too. Hubby's favourite, the Cardiac Arrest – a refreshing and tangy mix of pineapple, passionfruit, lemon and arginine claims to aid with the cleansing of your arteries and the natural control of blood pressure. A hanger-on from Valentine's Day, The Aphrodisiac is a creamy rich blend of rose banana and chocolate, and for tea lovers, the Organic Matcha Soy Latte is a lovely warm drink to end your meal.
Living Food offer catering, "drive through" (call in advance and you can pass through for pick up) and take away. Environmentally friendly cane fibre and cardboard containers are provided, but you are also encouraged to bring your own reusable tubs to further minimize your eco footprint. Ogle their blackboard for weekly specials – new handiworks pop up regularly based on what's fresh, seasonal and the inspirations of the cooks.
Living Food Bistro Cafe
G-04 Ground Floor Menara Tan & Tan (opposite Icon building next to USA Embassy)
50400 Kuala Lumpur
Malaysia
+6 016 888 9123
www.livingfoodmy.com