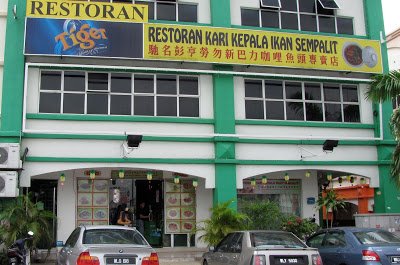 The shop front in Seri Kembangan
Calamari in a salted egg batter – a new taste for me as the batter played a huge part in the texture and taste of the dish – thumbs up.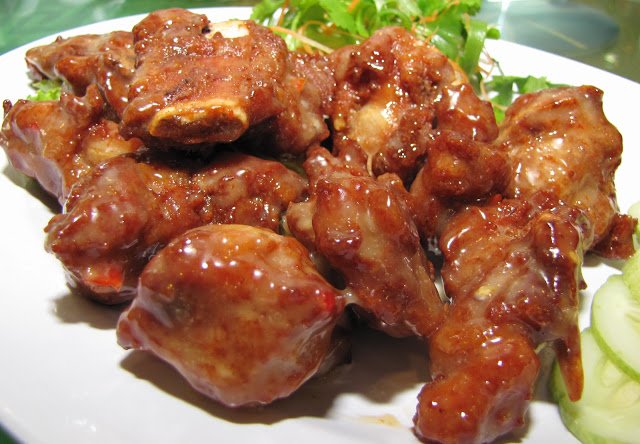 Macau style sweet succulent pork ribs – vanished very quickly 🙂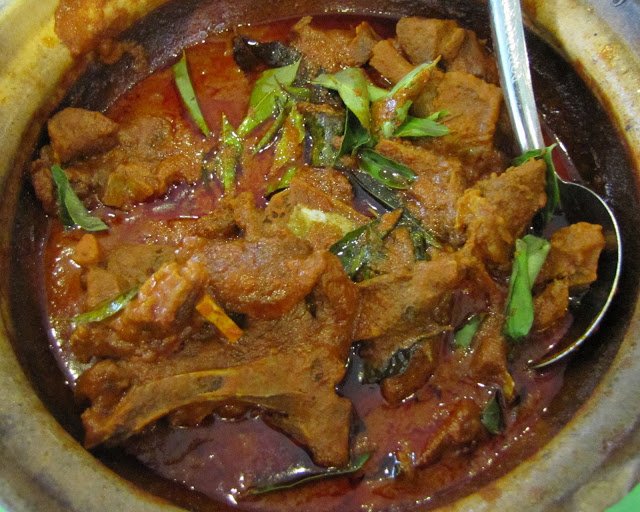 A spicy lamb curry – bearable but it did make our unaccustomed noses run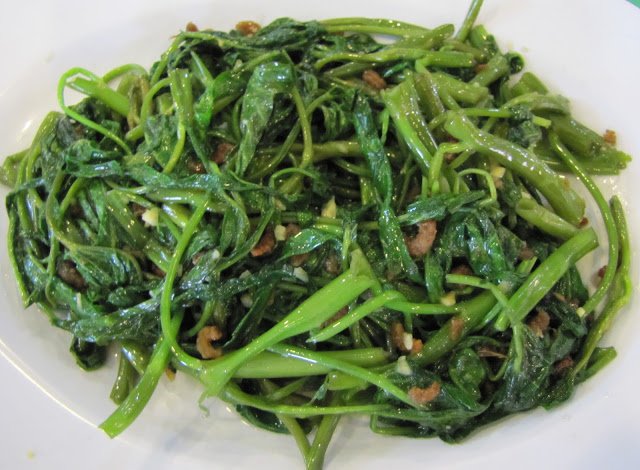 Kang Kong with fried prawns – if you haven't yet learned to eat veges – these greens are a prime candidate for hooking you in.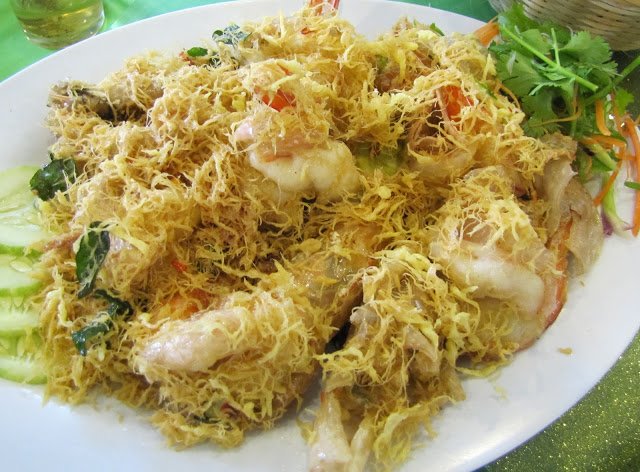 Butter prawns – large and well… buttery 🙂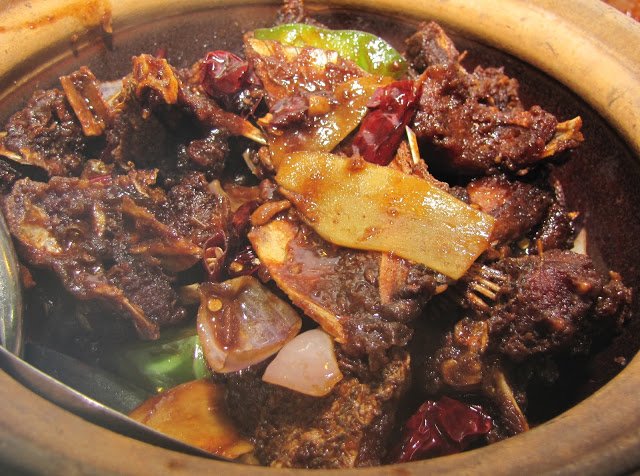 Fish head in salted fish sauce – another newbie for me but so bursting with flavour that fingers must be licked and bones must be sucked.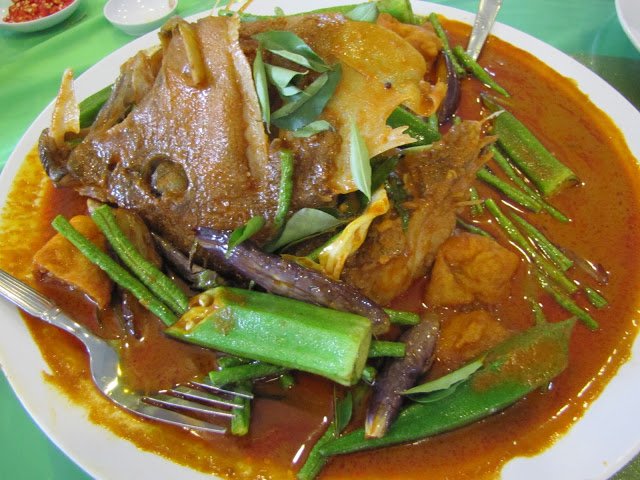 Fish head curry – their signature dish. Regulars say that this Chinese chef does it even better than the traditional Indian version… I'm not getting mixed up in that argument:-)

The poor critter that was beheaded…
Apparently if you own a Land Rover, Seri Kembangan is the place to have it serviced. And… if you're going to make the trip out there you should take advantage of the endless Chinese food options in the area. We were privileged to have the owners of the workshop as our personal guides, and after some debate over which of their 40 'favourites' topped the list, this fish head curry joint was were we ended up. Open every day from 10am – 10pm, Restoran Kari Kepala Ikan Sempalit might just be reason enough to keep your 4WD services up-to-date.

Reason to visit: Macau pork ribs, fish head curry, good variety of freshly prepared Chinese dishes, get your car serviced while enjoying lunch.
Restoran Kari Kepala Ikan Sempalit
22 Block H
Jalan PSK 3 Pusat Perdagangan
43300 Seri Kembangan
Selangor D.E.
Malaysia
+6 03 8944 1198
019 676 7967
09 2693357