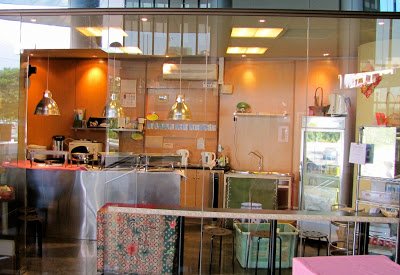 Sue's Chef Corner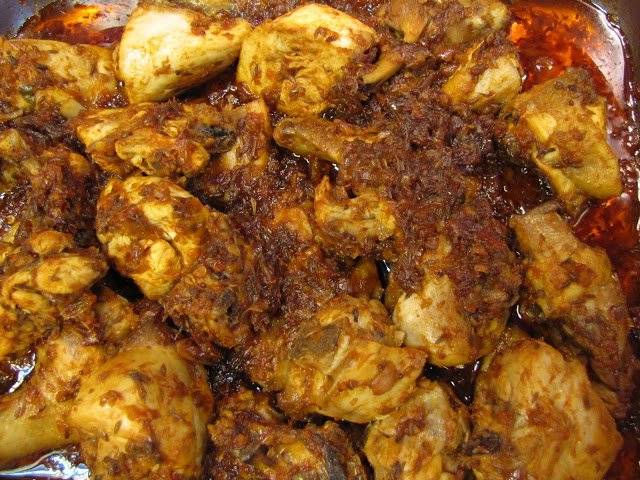 Chicken Vindaloo
Fish Singgang Har Lok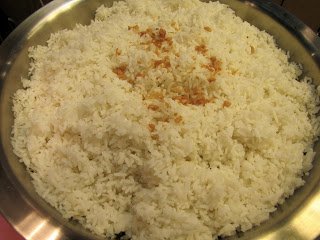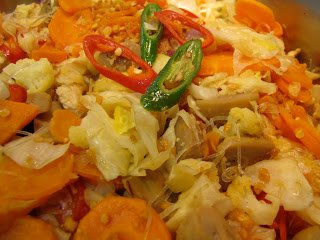 Mixed Vegetables White Steamed Rice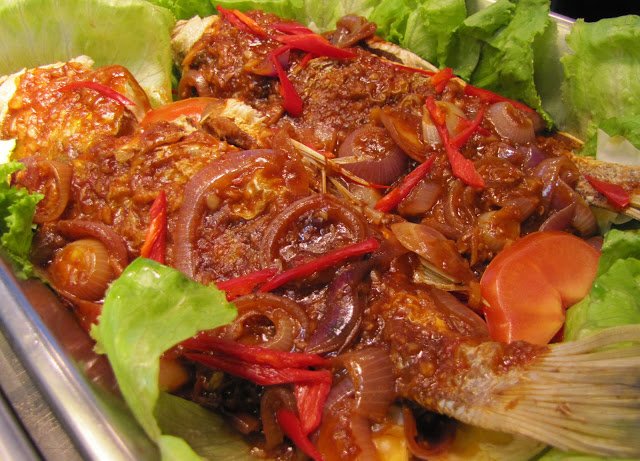 Portuguese Fish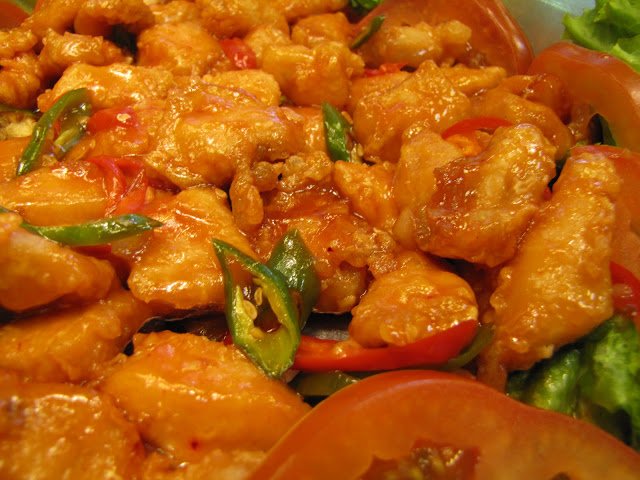 Honey Chicken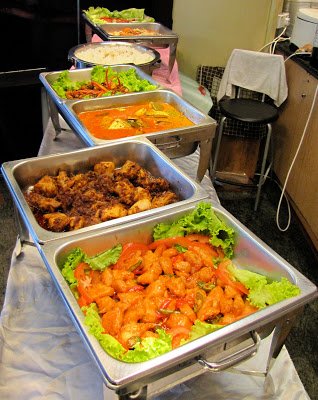 The lucky office workers at Menara Amfirst have the opportunity for Mum to bring them a home cooked lunch everyday. Well, that's what you'd think if you tasted the food at Sue's Chef Corner. Chief cook, Aunty Gemila whips up home style recipes every morning and sells them at her small outlet on the ground floor of the office tower. Aunty is passionate about cooking and offers family dishes clearly embracing her Chinese Malay and Portuguese ties. All of her sauces are blended fresh daily and her menu line up is based on what is good at the market and what her heart feels like cooking. Her philosophy to keep prices low and serve consistently good food with no corner cutting seems to be a successful formula. Her regular customer base have quickly become extended family and with value lunches between 2.50RM – 6.50RM you can see why they keep coming back.
The talk of the building is the anchovy sambal – usually available at breakfast and selling out fast we were too late to sample it for ourselves. Coming for a lunch visit though we got our teeth into some of her other specialities. The Fish Singgang features fleshy slices of golden pomphret with lemon grass, chili, onion, garlic and tumeric fried slowly in coconut milk and garnished with kaffir limes. The Har Lok cooks fresh prawns quickly at a high temperature in a blend of black, soya and oyster sauces. The Chicken Vindaloo, proffers meaty chicken pieces in a rich tangy sauce worthy of lapping up on its own. Finally the show topper, Portuguese Fish, whole white snapper smothered in a rich hot bean sauce – bean paste, chili, black and oyster sauces & onion rings – still has me salivating. All of these dishes are accompanied perfectly with plane rice. You'll notice nothing from a commercial packet, no artificial colouring or flavouring and dishes change daily.
Don't work or live nearby? Sue's Chef Corner also offer catering services at very reasonable prices so you too can have Mum bring you and your guests a home cooked lunch or dinner.
Menara Amfirst
No. 1, Jalan 19/3
Section 19/3
46300 Petaling Jaya
Selangor Darul Ehsan
+6 013 393 8833
Open 8:00am – 4:30pm weekdays