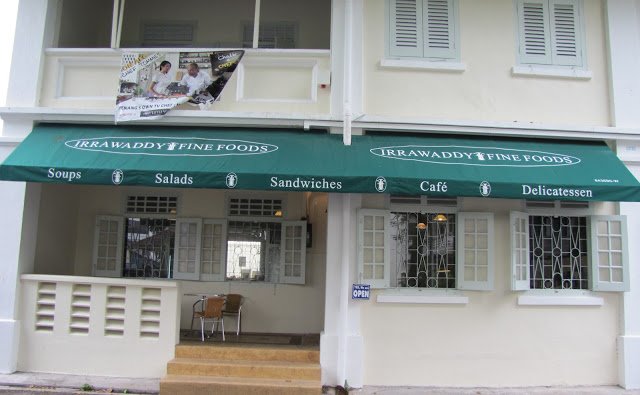 The entrance to Irrawaddy Fine Foods in a quiet shady street with a small parking lot out front – something of a rarity in the city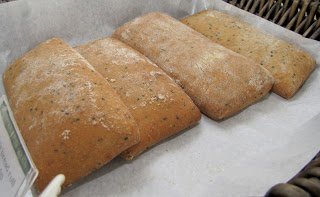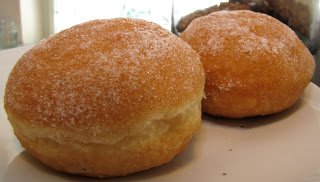 House baked European style breads are a reason many regulars keep returning
After 5pm the breads are half price!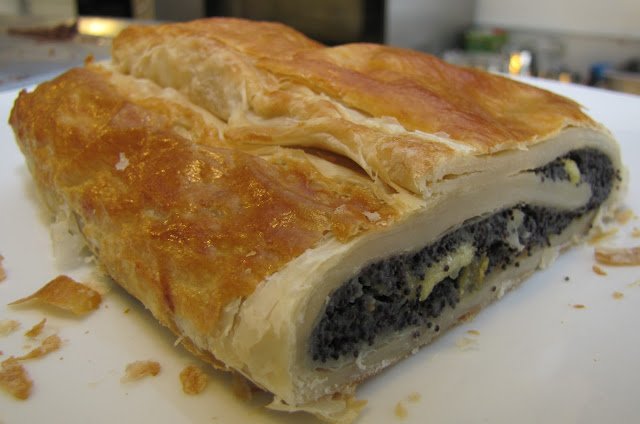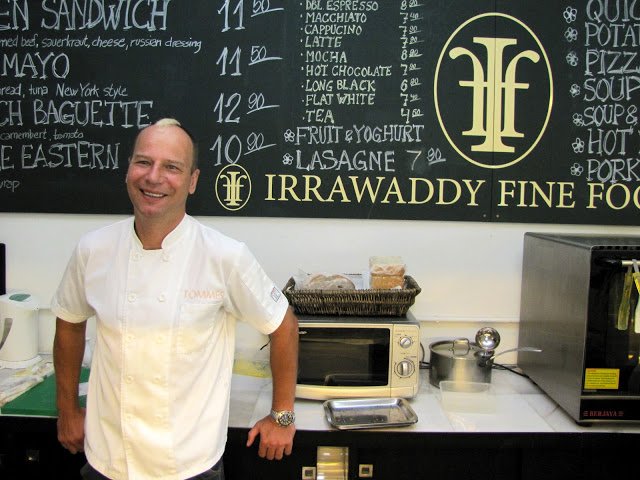 Chef Tommes – you might recognize him from the Asian Food Channel program Chalk and Cheese
Home made goodies such as these jars of sauerkraut are just as popular as the imported gourmet products. + Take home pizzas are best sellers – for less than 10RM you get a gourmet meal and all you have to do is heat it up at home.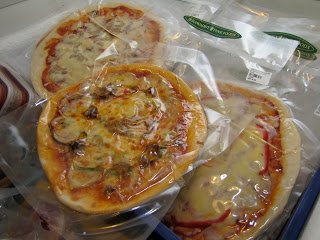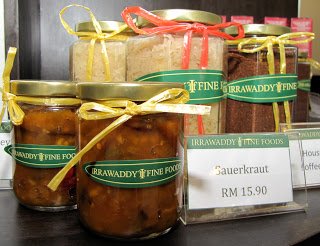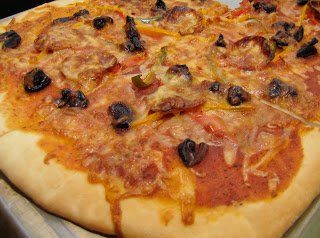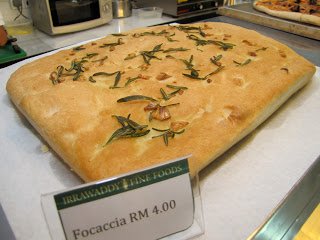 Baked daily, the focaccia is popular on its own or as a sandwich base. NY style pizza makes a quick snack.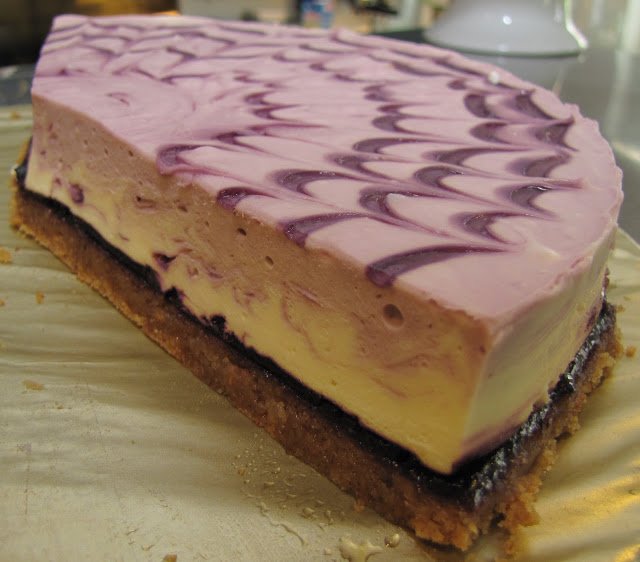 Of course there are home baked sweets too, cheesecake being an all time favourite. Flavours change depending on the inspiration of the kitchen so keep your eye out for the lastest creations.
A variety of imported goods too – these Fentimans botanically brewed sodas are something special, refreshing and not overly sweet. Here are two of the Louise's picks – Rose Lemonade and, Mandarin & Seville Orange Jigger.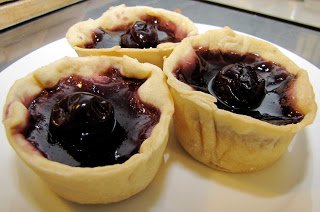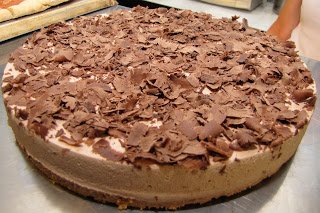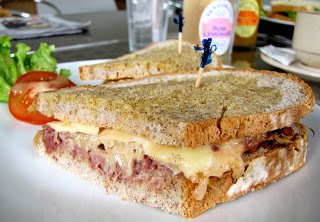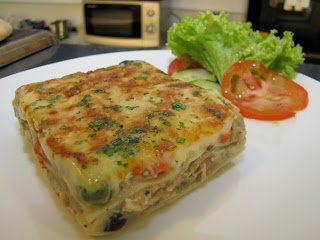 Vege Lasagne + Classic NY toasted Reuban sandwich – rye bread, sauerkraut, corned beef, cheese and Russian dressing (horseradish, chili, mayo, shallots, salt & pepper)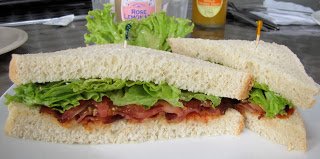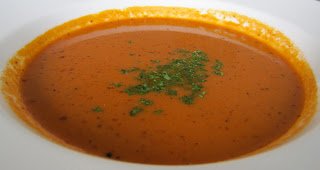 Uber tasty Creamy Tomato Soup – all made from scratch including the stock and seasoned with fresh herbs and sherry vinegar + BLT – Bacon Lettuce Tomato on thick white house-baked bread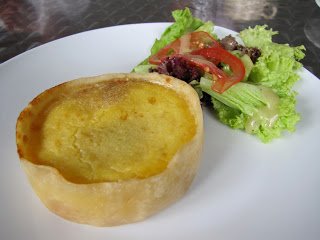 Assortment of dips – hommus, baba ganoush, tzatziki – no preservatives, made fresh daily + Tommes' famous mushroom quiche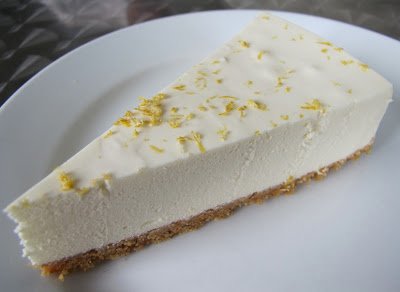 Signature Lemon Cheesecake
You might recognize celebrity Chef Tommes from the TV program Chalk & Cheese, airing 9pm Monday evenings on AFC. In each episode Chef Tommes explains a local ingredient and then uses it to create a number of recipes. These dishes are featured that corresponding week at That Little Wine Bar, his inaugural restaurant in Penang. This philosophy of education alongside cooking follows him to his latest achievement, Irrawady Fine Foods. Here he sees his role, not only as providing delicious food, but also as educating and introducing new fare to the community. Small explanation cards are found around the store describing products and their uses. Chef Tommes and his vivacious wife Louise previously lived across the road from the famous Katz's Delicatessen in NYC – known for its food and celebrity clients but also for the unforgettable When Harry Met Sally orgasm scene. Both inspired by and missing this establishment, Irrawaddy Fine Foods, a New York style delicatessen, became their latest project in Penang.
Serving up both ready to eat and take home products, they pride themselves on making as much as possible on site. Traditional European recipes are used for their baked goods and most breads originate from a decades old sourdough starter. They even make their own sausages. People keep returning especially for the frozen gourmet pizzas, pork pies and mushroom quiches. We sampled the mushroom quiche and found it to be as no other we had ever tasted. Instead of the fungi being swirled randomly throughout the egg, a base layer of mushroom lines the pastry which is then topped with the parmesan egg mix. It accords three distinct textures and flavours in one bite. Pictured above you can see other pieces we tried which were all freshly made and worthy of repeat orders, but what had us moaning like Sally was an extraordinary Creamy Tomato Soup. Made from scratch, even the stock, this combination of cherry tomatoes, capsicum, fresh herbs and sherry vinegar has me salivating as I write.
Chef Tommes and wife Louise are an imaginative and dynamic couple so expect to see regular innovations and diversions, such as the Irrawaddy Fine Foods Feast & Film night, where patrons can enjoy a gourmet related film accompanied by a movie matched menu. Stay updated with their latest happenings on their website, www.irrawaddyfinefoods.com/, or just drop in and ask. A few conversations with the friendly team and you'll soon be part of the Fine Foods family.
Reason to visit: take home frozen gourmet pizzas, mushroom quiche, tomato soup
Irrawaddy Fine Foods
Open Monday – Saturday 10am – 6pm
4 Jalan Irrawady
10500 Penang
Malaysia
+6 04 2286 360