Rainy evening. Too tired to cook. Too wet to go out. What to do? Go hungry? Not a chance! Recently we heard about a food delivery service that promised cuisine from over 100 restaurants in and around KL delivered to your door in less than an hour. Not your regular, soft soggy crust pizza style delivery, but having a wide range of family to gourmet restaurants on their list, all on one convenient website, we thought we'd give Room Service Deliveries a whirl.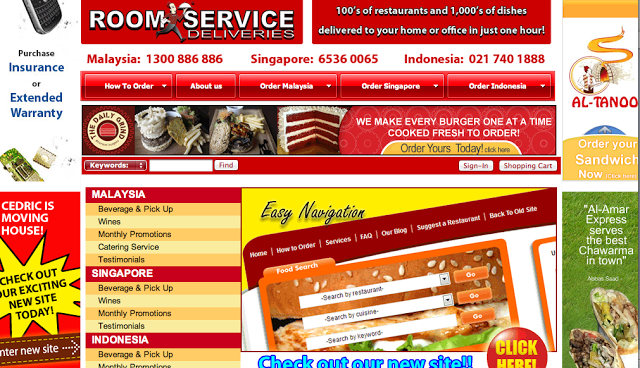 Next, click on your country and select your area from the drop down menu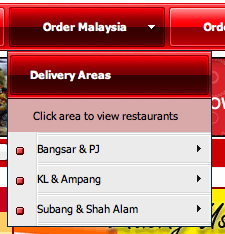 Browse by cuisine and choose a restaurant. We found over 20 from which we could order in our area from local to western, to organic to wine(!), family to gourmet.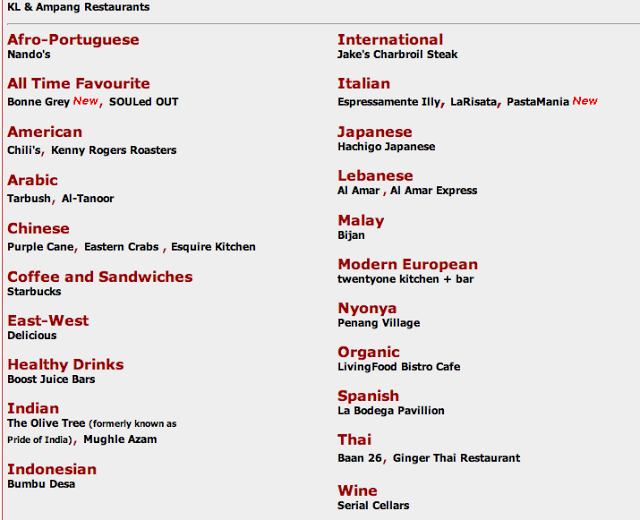 After choosing the restaurant, Chili's, we found our favourites on the menu and finalized our selections.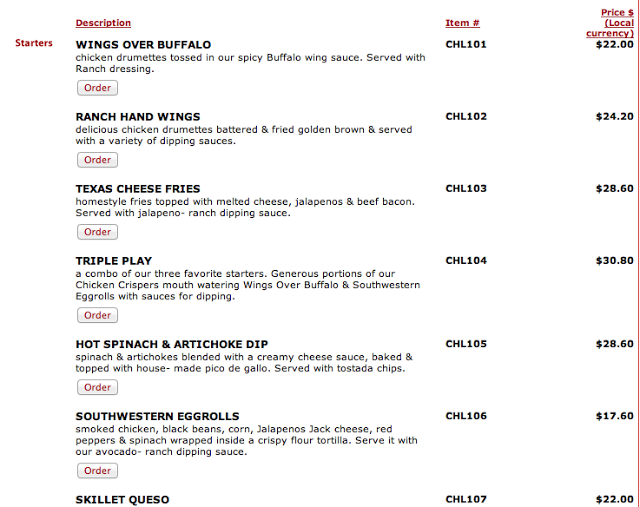 The best option is to register and order directly online which most of you tech savvy people will be delighted with. After verifying your meal on the internet, you should expect a phone call within five minutes letting you know that your hunger will shortly be satisfied. Being our first time though, we wanted some personal guidance so called in our order via their hotline. We were greeted by an extremely capable, friendly and helpful receptionist who had an excellent command of English. She quickly registered us, took our requests and provided us with some thoughtful details. She noted that amongst our order was a burger so made us aware that this particular restaurant packs the ingredients separately so that the bun doesn't go soggy, meaning we would have to assemble the burger ourselves upon arrival. She also let us know, that because our order was a large one, the delivery time would be increased to 75 minutes. After reconfirming our arrangements and checking that all our questions were answered we parted.
Not having to cook, nor shower and make ourselves presentable to go out, we were left with an unexpected hour of
free
time thanks to
Room Service Deliveries
. I went for a run, hubby did some gardening and in only 50 minutes, (25 minutes earlier than expected) we heard a knock on the door. Apparently the delivery team are equipped with custom made wet weather gear to ensure the safety of the driver and to give quality service rain or shine.
The delivery person was well dressed in uniform, smiley, spoke well, and most importantly came bearing dinner.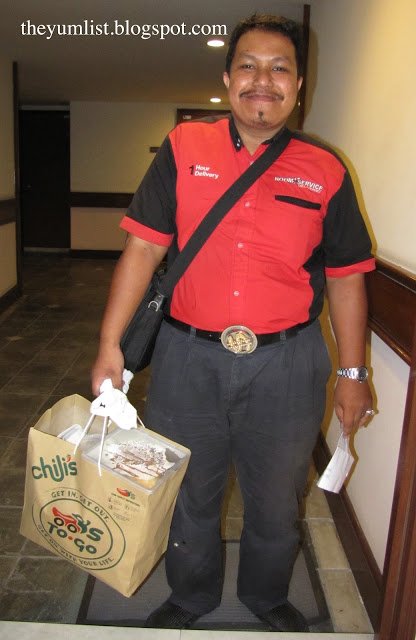 All items were individually packed, hot or cold as appropriate and tasted just as they do in the restaurant itself.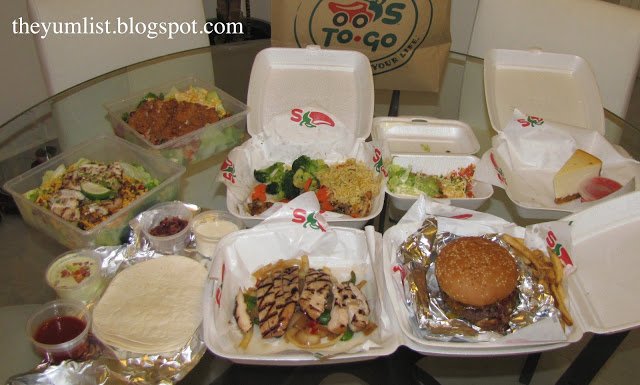 So I bet you're wondering if this costs an astronomical fee to have restaurant food delivered to your door step? We paid a RM12 delivery fee and I believe an extra 10% service charge. Yes, it might cost a few more ringgit than if we had gone directly to the restaurant, but we figure what we would have paid in petrol, tolls and parking, more than exceeds the delivery fee. The savings though in time (not having to cook or clean, or shower, make ourselves presentable, leave the house in wet weather and wait around in a restaurant when we could be doing other things) is priceless.
Would I use them again? Absolutely!
Reason to visit: An easy to use webpage and hassle free gourmet dining (booze too!) delivered to your doorstep
Room Service Deliveries
www.roomservicedeliveries.com