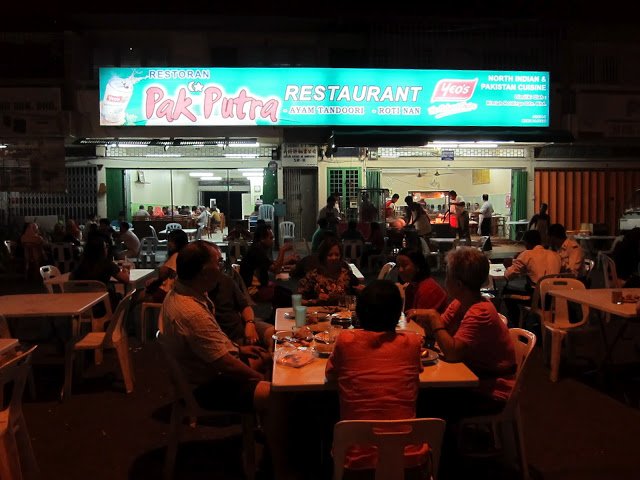 I was having a little R and R in Melaka recently and
found myself scouting round for a place to have dinner, somewhere not too
expensive but where the food would be better than average. I often look on Trip Advisor for
suggestions, and when I saw that Pak Putra was the number one choice out of 142
eating-places reviewed, I decided to give it a try. This restaurant is a bit outside my usual stomping ground,
but I felt it might be worth a little extra effort. I searched for it on Google Maps, worked out my route and
found it quite easily, about 15 minutes walk from Jonkers Street. Tables spilled out into the road, and
they were mostly full, a good sign for sure.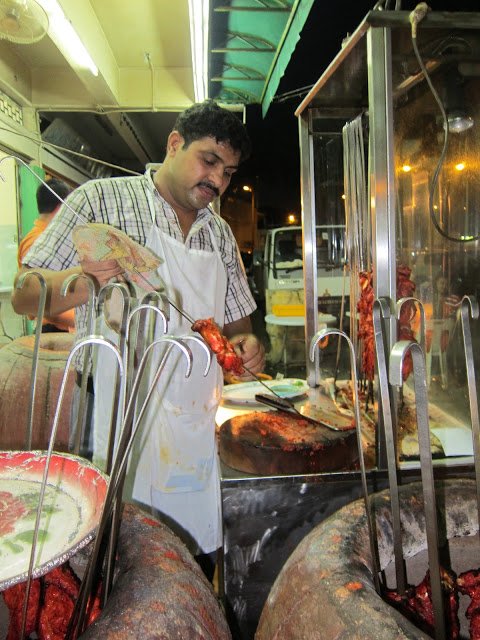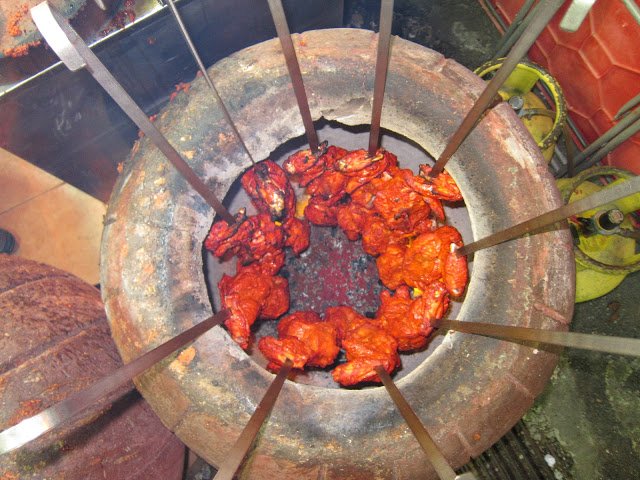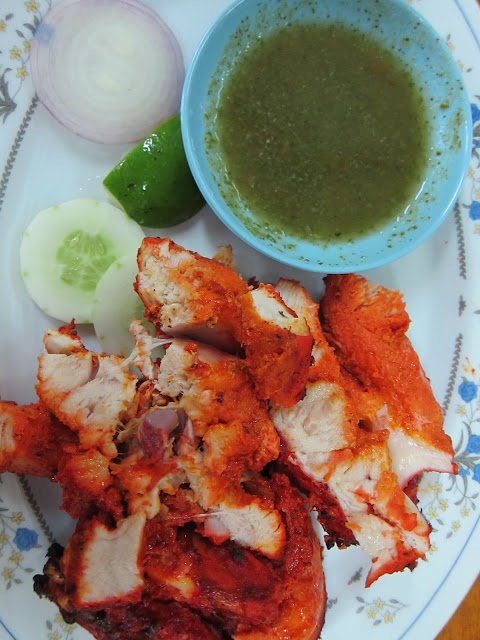 Pak Putra is especially
famous for it's Tandoori Chicken, so that's what I ordered. This dish can be dry, but Pak Putra's
version was delightfully moist and not a bit pink, in fact it was cooked to
perfection. The accompanying mint
chutney was not too spicy so I dipped away in great contentment.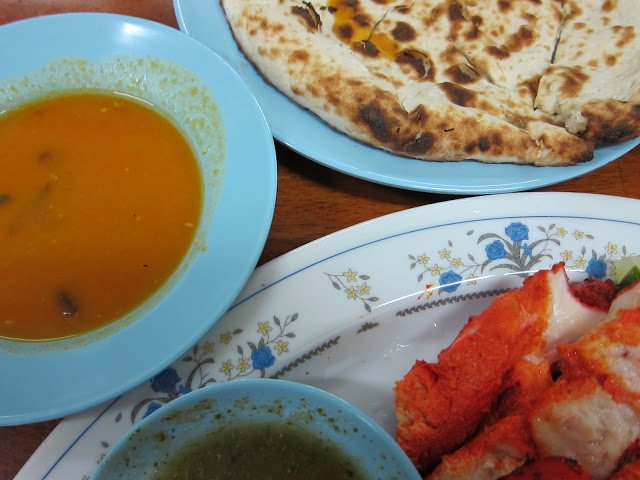 When the Naan arrived, I'd
already made a good start on the chicken and I dove right into it before
remembering to take a photo. Sorry
about that. Note how I artfully
disguised the fact by offsetting the image! The naan had plenty of dark brown spots, just the way I like
it, and it was fluffy and light, a true taste treat. The Daal was perfectly spiced and complemented the bread
beautifully.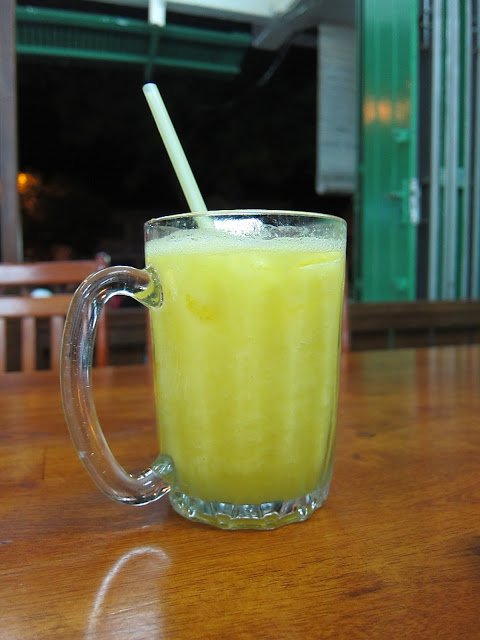 I had a Mango Lassi, which was rather on the sweet
side, so I would ask for less sugar another time.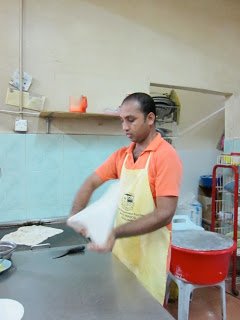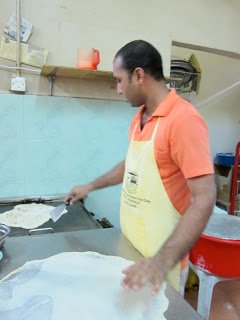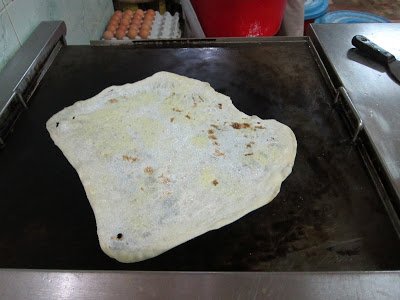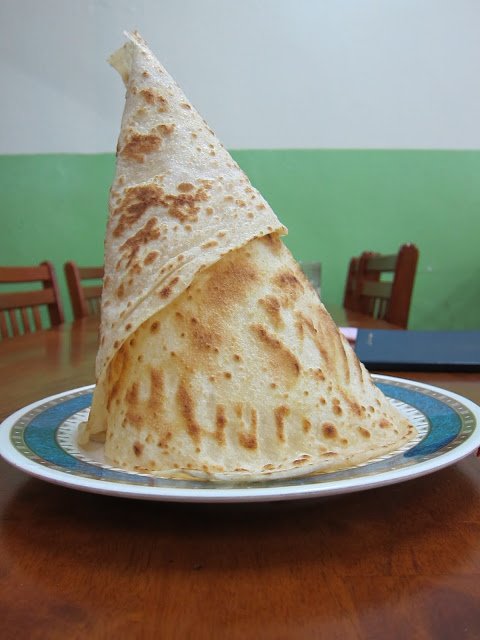 Someone on Trip Advisor recommended the Roti Tissue,
and I couldn't resist. I went into
the back kitchen to see how this crispy cone was created. The roti was bashed until it was paper
thin, spread out on the griddle like a Tosai, then given a thin layer of ghee
and sprinkled with sugar. It
looked spectacular when it arrived at table, and it tasted even better than it
looked. I kept saying to myself,
"Just one more bite," then taking another and yet another; it was almost
impossible to stop. It reminded me
of a French Palmier, both in taste and texture. It was probably loaded with calories, but I wasn't counting
that evening. (I always hope this
makes them nonexistent!) I highly recommend this restaurant. I'm just
glad I don't live anywhere nearby, because I'd certainly be returning on a
regular basis.
Reason to visit: All of the food mentioned above, plus a chance to try some of
the other dishes on the menu.
Pak Putra Tandoori and Naan,
Jalan Laksmana 4,
Melaka,
Negri Sembilan