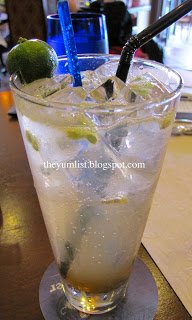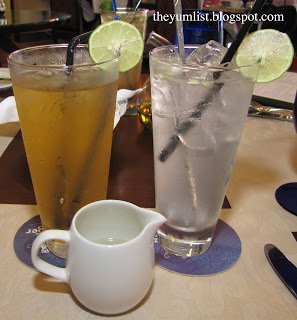 Casa Blanca – spiced syrup, lime and 7up RM12
Ginger Tom – ginger syrup, lime and 7up RM12
Arnold Palmer – ice tea with lime and soda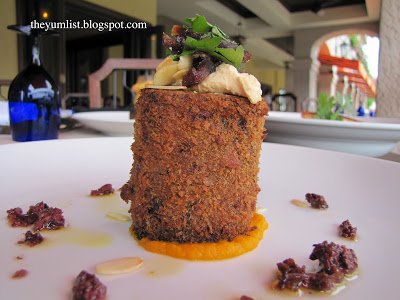 Crisp Moroccan Lamb with roast pumpkin puree, dates, almonds, coriander and paprika yoghurt RM35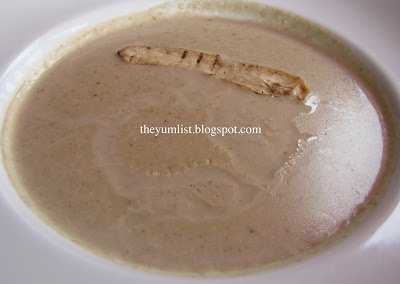 Homemade Mushroom Soup – with grilled king brown mushrooms and porcini oil RM18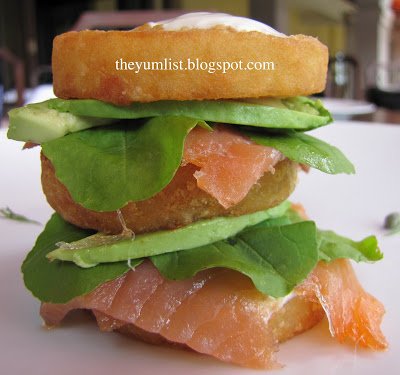 Citrus Cured Salmon – with potato roesti, sour cream, avocado, fresh herbs, baby capers and rocket RM25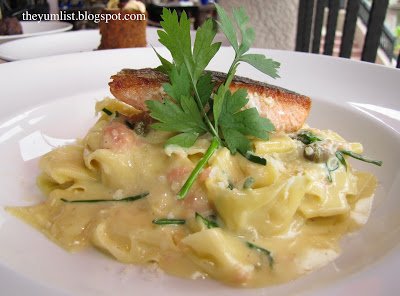 Cold-smoked Salmon Carbonara – with fresh Pappardelle pasta, chives, dills, egg yolk and parmesan cheese RM36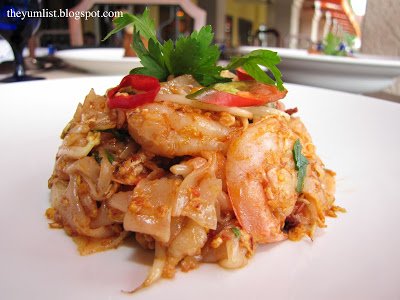 Char Koay Teow – wok tossed flat rice noodles with prawns, bean sprouts, chives, cockles and special sauce RM23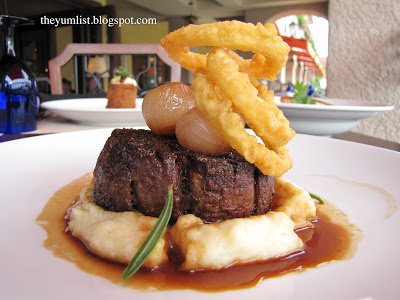 Beef Tenderloin 200gm – on a bed of creamy mashed potato, topped with baked onions and onion rings RM79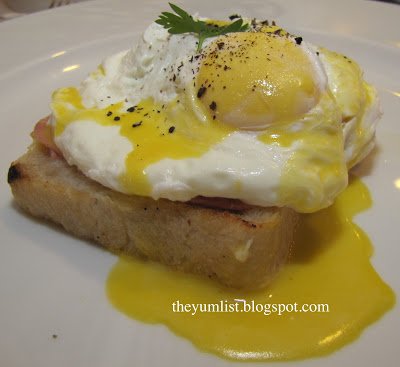 Eggs Benedict – two poached eggs, grilled ciabatta, caramelized onion, grilled turkey ham and hollandaise sauce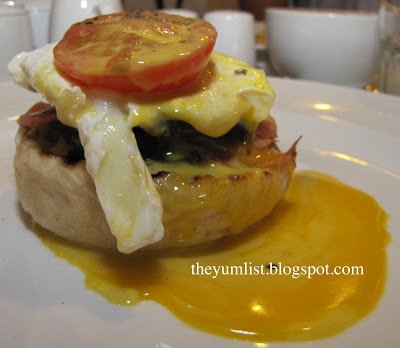 Casa del Rio Breakfast Bruschetta – toasted ciabatta bun, grilled tomato, roasted field mushroom, English spinach, poached egg and hollandaise sauce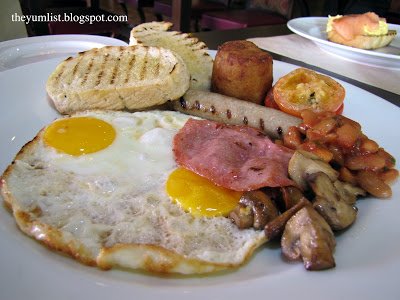 Big breakfast – House baked beans, two eggs, toasted ciabatta, roast tomatoes, hash brown tower, chicken sausages, turkey ham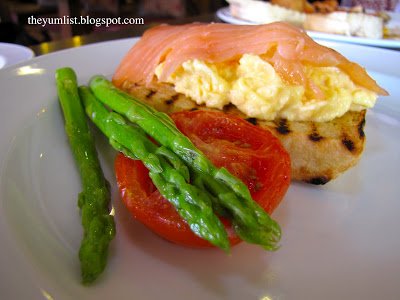 Fluffly Scrambled Eggs – toasted ciabatta, smoked salmon draped over scrambled eggs, roast tomato, asparagus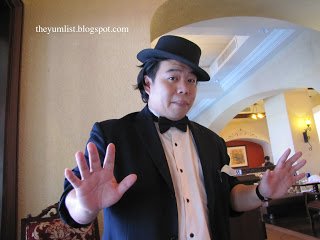 Cooled by the river breeze and lined by gardens, dining al fresco at River Grill is a pleasant experience. Citronella lanterns flicker in the fading light, red Spanish awnings pattern the salmon cement rendered walls and wrought iron lanterns shine down from above. The lit river banks offer views to Menara Taming Sari (Malacca's spinning tourist tower), the Maritime Museum and the Malay Sultanate Water Wheel. A relaxed riverside feel is complemented with whiffs of charcoal from the grill.
With Aussie Chef John Edwards behind the scenes, you are guaranteed that your meat requests will be taken seriously. Known for his discriminating selection of meats, he invests much time into sourcing only the highest quality cuts. Claiming that most of the work is done before the steak even hits the barbecue, he humbly takes little credit for the top notch meals he produces.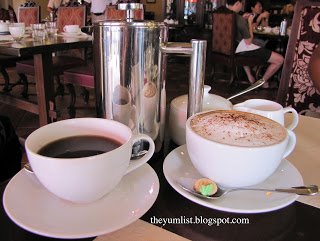 We were fortunate enough to eat a breakfast, a lunch and a dinner at River Grill during our stay in Malacca. Breakfast is often included in the room rate and is a semi-buffet style. You order your main dish, both western and local favourites, from the menu and grab your fruit, bread and other fillers from the buffet. Worth noting is the plunger coffee and freshly squeezed juices – in my opinion a wonderful start to the day. Our breakfast picks were the Fluffy Scrambled Eggs – toasted ciabatta, with smoked salmon
draped over scrambled eggs, roast tomato and asparagus; and the Casa del Rio Breakfast Bruschetta – toasted ciabatta bun, grilled tomato, roasted field mushroom,
English spinach, poached egg and hollandaise sauce.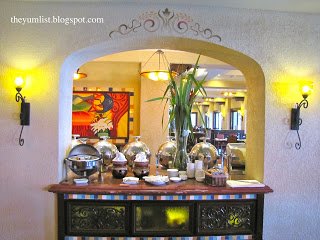 For lunch you can't go past the Homemade Mushroom Soup with grilled king brown mushrooms
and porcini oil or the Crisp Moroccan Lamb with roast pumpkin puree, dates, almonds, coriander and paprika yoghurt. What rocked our world though was the Beef Tenderloin – perfectly browned on the outside, so soft you could almost slice it with a butter knife on the inside. Minimal use of additional seasoning allowed the meat to do all the talking. Not one to eat a lot of meat and certainly not twice in one day, this tenderloin convinced me to try another meat dish at dinner that evening – something so amazing that it deserves a post all to itself (stay tuned).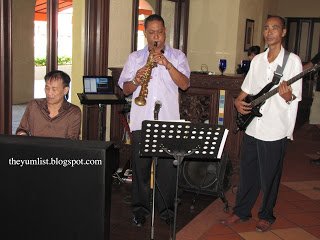 Entertainment is often provided in the evenings so it's worth planning to stay a little longer to enjoy the music. High tea on Sunday afternoons is all about the ambience. There is no hipper place to pass the afternoon than at the River Grill. A lively jazz band entertains the crowd, a magician is on hand to magically quieten the young ones and an ample bar is fully stocked to cater for those wishing to further cool off.
Reason to visit:
Mushroom Soup, Tenderloin, hip atmosphere by the river
River Grill
Casa del Rio Malacca
88 Jalan Kota Laksamana
75200 Melaka
+6 06 289 6888