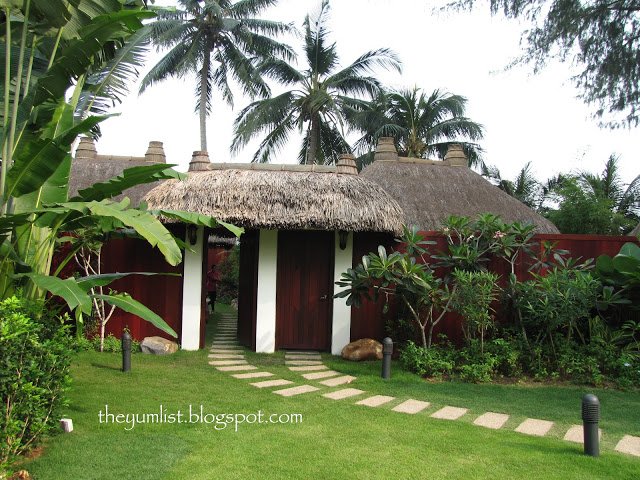 The private spa villa, Rock Spa, Hard Rock Hotel Penang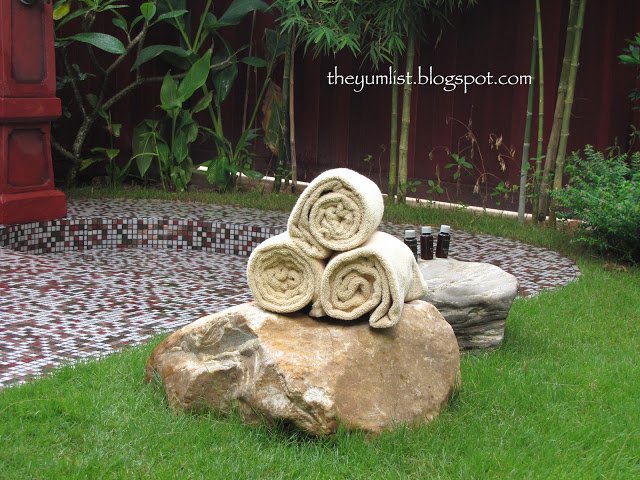 Luxury products and towels await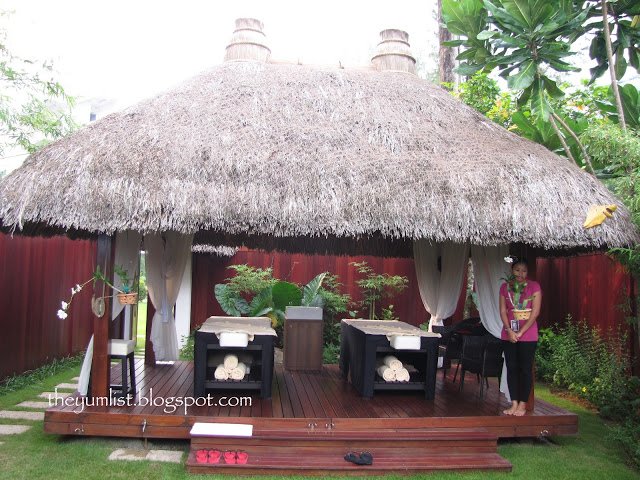 The shaded area for treatments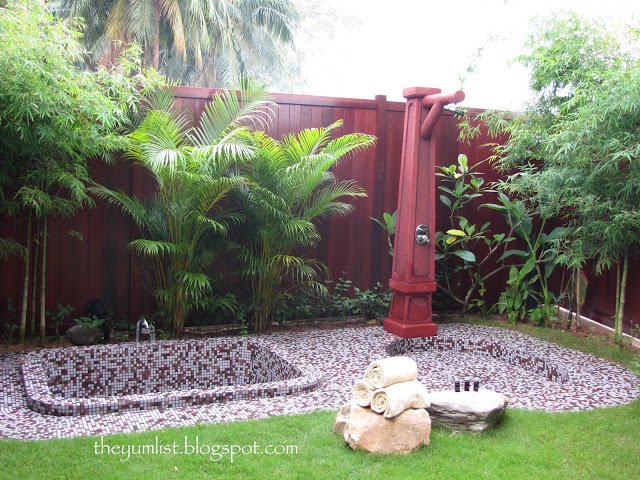 Bathing under the blue skies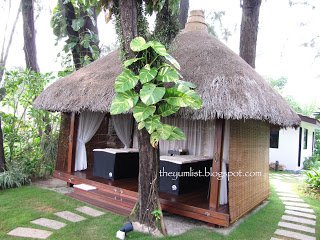 The newly opened spa villas at Rock Spa, Hard Rock Hotel Penang, are a piece of heaven. A walled, but open roofed garden is lined with frangipanis and tropical plants. A tiled outdoor bathtub and shower tempt you to bathe under the open skies. A centre pergola provides shade and a spacious treatment area for two. Assured privacy by the boundary and overhanging trees you can peacefully breathe in the fresh ocean air and listen to the sounds of the shore as you luxuriate in your chosen spa treatment.
We chose the signature Hard Rock Massage for our treatment. Arriving, as suggested, a few minutes before our appointment we were escorted on a stone pathway through the garden to our secluded villa. Introductions by our therapists were made and we were left alone for a few minutes to derobe and get comfortable on the massage beds. Soon after heavenly hands were kneading away our stresses. Professional in every detail, we were asked about pressure and comfort at a few intervals but were left in quiet in between, able to enjoy the sonance of the sea. Therapists are trained in Bali and the technique we experienced was faultless. The hour elapsed too swiftly. Again gifted privacy, our therapists left leaving us to redress. Taking advantage of the space I showered under the open skies. What a feeling of freedom to be naked in the garden.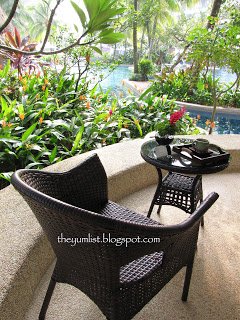 Refreshed, but not wanting to leave, we made our way back to the main pavilion where a table and two chairs were waiting for us overlooking the pool between the foliage of the lush gardens. Cool scented handtowels and ginger tea drew the curtain on our session, but the harmony gifted to us by the experience remained for the tide of the day.
Reason to visit: trained therapists, treatments in the spa villas alongside nature with the sounds of the sea
Rock Spa