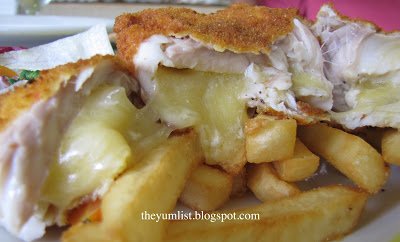 Cheesy Fish – light crisp crust envelops tender flakes of red snapper with an oozy cheesy core. This dish can be whipped up in seven minutes so makes an ideal poolside meal.
Red Snapper – grilled western style but prepared with local assam laksa sauce – addictive – I slurped the broth until the very last drop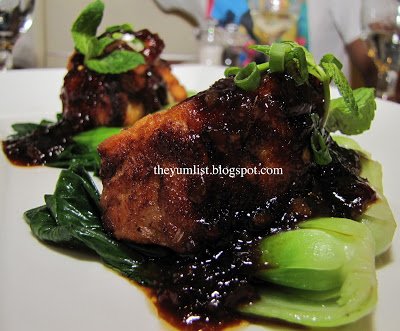 Deep Fried Garouper with Sichuan Black Bean Sauce and Baby Pak Choy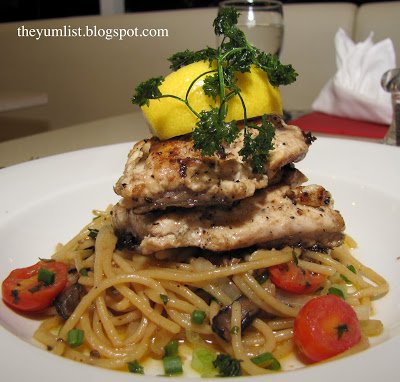 Pan Fried Western Style Garouper with Black Pepper and Herbs – lightly seasoned to maintain the flavour of the fish accompanied by spaghetti, mushrooms, cherry tomatoes, olive oil & fresh herbs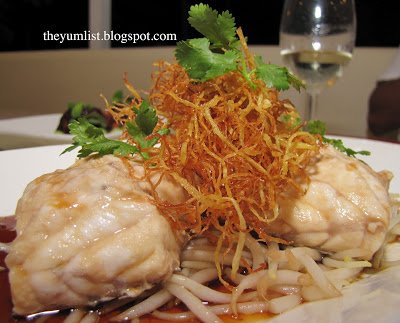 Steamed Garouper with Hong Kong sauce on a bed of bean sprouts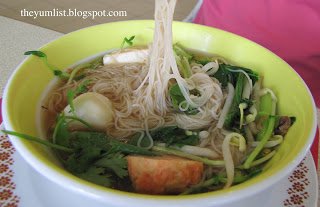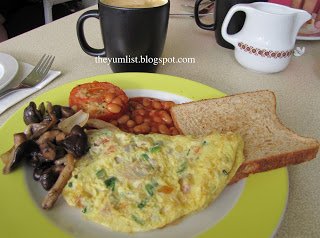 Breakfast and Lunch are also available at Garden Cafe
Shangri La hotels around the world continue to lead the
industry in their Corporate Social Responsibility efforts. One such way is the introduction of
sustainably sourced seafood into their Saturday evening buffet at the Garden Cafe in their Golden Sands Resort in Penang. Not only do they source fish for this seafood extravaganza from sustainable farms, the fish they source is also local, adding to the reduction of their impact on the environment by also reducing the number of carbon miles traveled. Consumer demand is one way to influence industry practice, but another form is education. Shangri La too works in conjunction
with local fishermen in developing the move towards more
responsible fishing and farming methods. They monitor, give training and support local fisheries financially. Last month I posted about the Shangri La's recently sponsored,
Sustainable Seafood Awareness Day
, which involved local industry with the aim of promoting care of the earth through sustainable fishing practices. This month I write about the actual end result – the food on the buffet.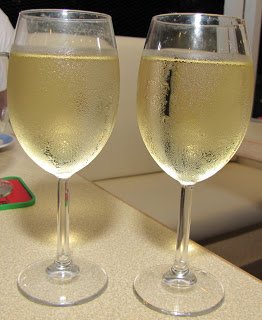 All day dining is available at the Garden Café, but the best
deal is Saturday night's sustainable seafood buffet which also includes free
flow house wine for RM99++ per person. Red snapper, barramundi, sea bass and garouper are fish commonly consumed in Malaysia, which can also be sustainably sourced. Sous Chef, Bala, really knows his fish and prepares each to celebrate its unique texure and flavour. We were fortunate to try both garouper and red snapper, prepared in a variety of styles, during our stay at Golden Sands Resort. The garouper we sampled pan fried with pasta, steamed on a bed of bean sprouts and, deep fried with a black bean sauce. The tender flakiness and delicate flavour of the fish was honoured in each case, but with distinctively different outcomes. The health conscious (okay, so I mean me) appreciated the steamed Hong Kong style cooking method, while hubby chuffed down the western pan fried version with spaghetti. We also ate red snapper cooked two ways: grilled with local assam laksa sauce and; cheesy fish encasing an oozy cheesy core covered with a light crisp crust. I found the assam laksa sauce addictive and slurped the bowl until the very last drop, while hubby loved the beachy feel of the cheesy fish with its thin batter and gooey centre.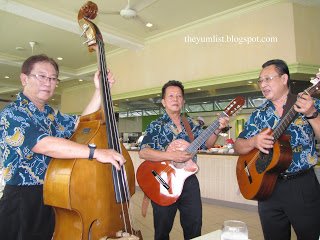 Garden Café is a bright airy space of white and green lined
with fishing nets looking over gardens and the sea. Latin Grass Fingers, a musical trio, who serenade guests in at least five different languages, augment the resort holiday mood. What I continue to adore about Shangri La hotels is the idea that a buffet/ menu is a guideline. If you feel like something in particular, you just need to ask and chefs will do their best to cater to your needs. You want char koay teow with farmed
fish? Can!
The Golden Sands Resort is offering this Sustainable Seafood Buffet, which features two species of fish from the green list of WWF-Malaysia's Save Our Seafood (SOS) guide, every Saturday from 7:00pm to 10:00pm at the Garden Café. Prices are MYR99++ for adults, MYR49.50++ for teenagers and MYR29++ for children aged six to twelve years old. For more information on the WWF-Malaysia's SOS guide, please visit:
www.saveourseafood.my.
Reason to visit: delicious sustainable seafood buffet
Garden Cafe
Golden Sands Resort
Jalan Batu Feringgi Beach.
11100 Penang
Malaysia
+6 04 886 1911