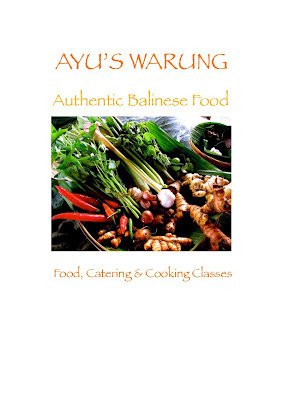 There are so many excellent, fancy restaurants in Ubud that it's easy to ignore the small, local warungs, and anyway it can be quite scary to try them, especially if you're eating on your own.  I was fortunate to have
friends who recommended Ayu's, and it's the perfect place to sample authentic Balinese food.
Ayu visits the market daily, very early in the morning, ensuring that she serves only the freshest fruit, vegetables, meat and tofu.  Because of this, the menu is not fixed, but depends upon what is available on any given day.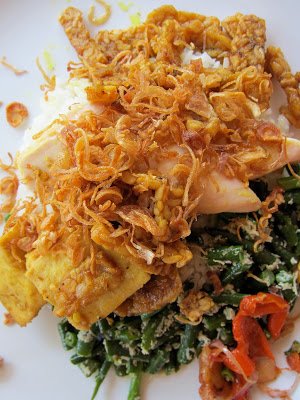 Most days, Nasi Campur is offered, and this is the dish I tried. Campur (pronounced "champour" for those who aren't sure) means "mixed", so really it's rice served with whatever happens to be handy.  It's one of the staples of Bali and you can find it served many different ways. There's usually meat or fish, and on the day I was there, Ayu had chicken.  Simmered in a herb broth, it was tasty and moist.  It was surrounded by ample portions of Lawar (green beans, shallots, garlic, chilies, grated coconut, lime juice and spices), Tofu, crispy fried Tempe, and served with Sambal Matah (shallots, garlic, chilies, roasted shrimp paste and coconut oil) and a Special sambal that someone had requested, made with roasted green chilies.  Some of those little chilies are pretty darned hot, so it's best not to take a huge mouthful unless you're used to spicy food!  Just as a matter of interest, the oil used in the sambals is not deodorized, so you get the full taste of coconut.  Altogether my Nasi Campur was mouth-tinglingly good and bursting with exotic flavours.  I loved it!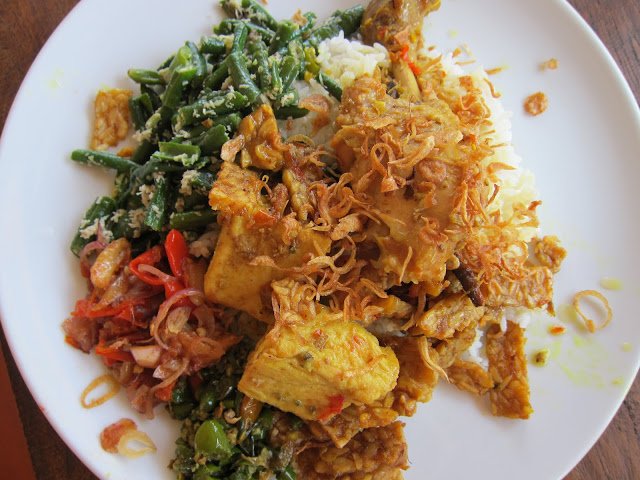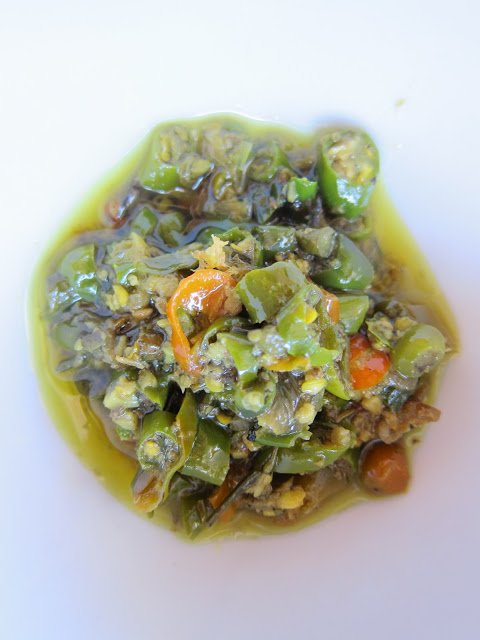 To drink I had a delcious, fresh pineapple juice, and all for 31,000Rp, the equivalent of RM10 or slightly over US$3. Sometimes, Ayu will have corn fritters or little potato cakes and she also makes Sambal Bongkot using young shoots and buds of torch ginger, shallots, garlic, chilies and coconut oil.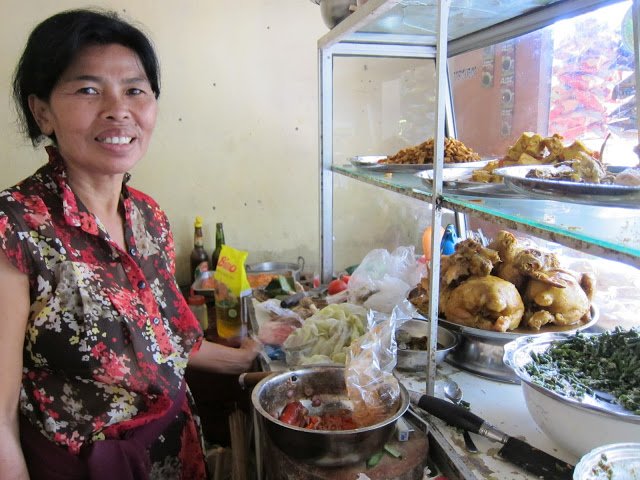 When you have a craving for a particular dish, special requests can be fulfilled if ordered the day
before.  Ayu will also cater to groups, parties and buffets.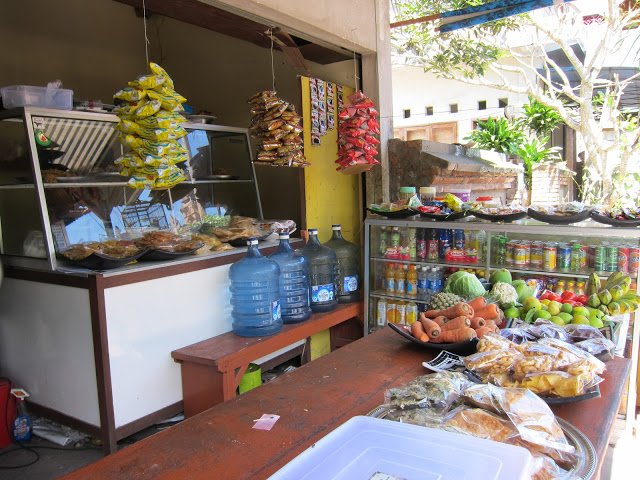 If you'd like to learn how to cook Balinese food, Ayu offers cooking classes too.  She has room for two students at her Warung, but if you are staying in a villa with a kitchen, she will be able to work with larger groups.
Reason to visit:  For tasty, honest-to-goodness Balinese home cooking at very reasonable prices.
Ayu's Warung
Jalan Sugriwa
Ubud, Bali 80571
+62 85 79 205 4557
Directions: From the Main Road, walk down Jalan Sugriwa towards Jalan Jembawan.  Ayu's is 3/4 of the way down, on the left.