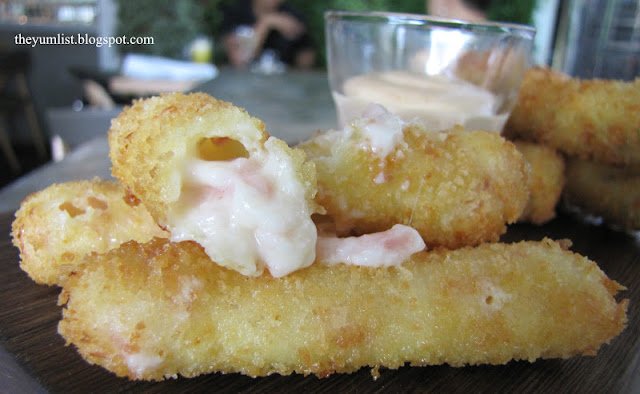 Turkey Ham and Cheese Croquettes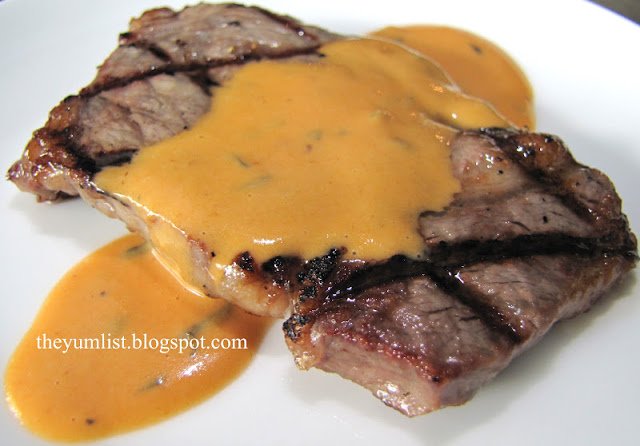 Steak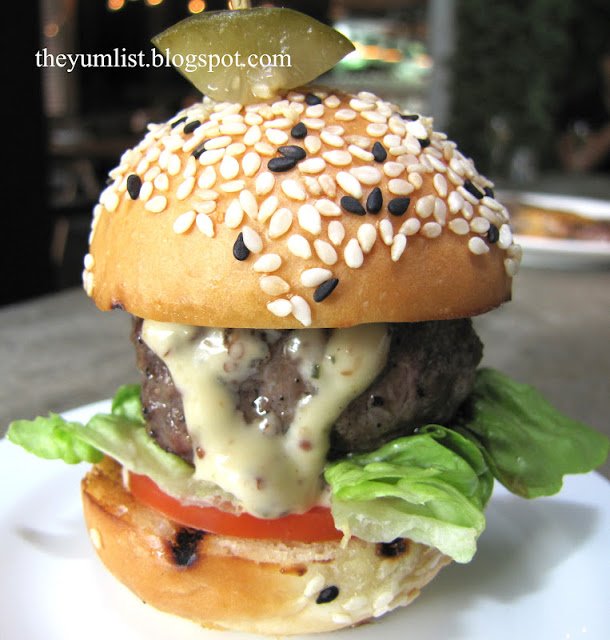 Black Angus Beef Burger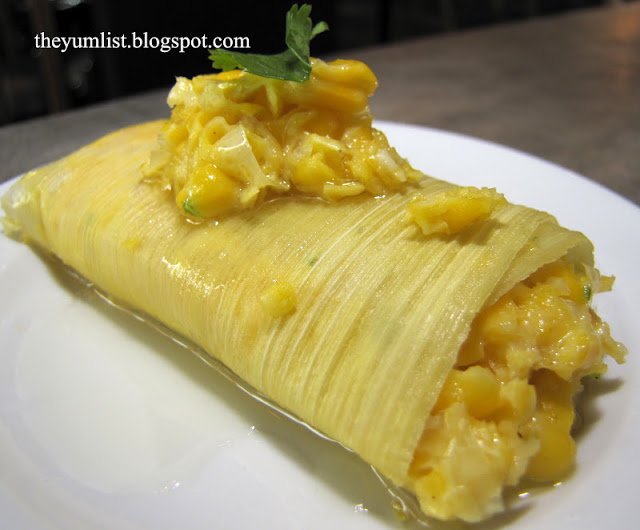 Humitas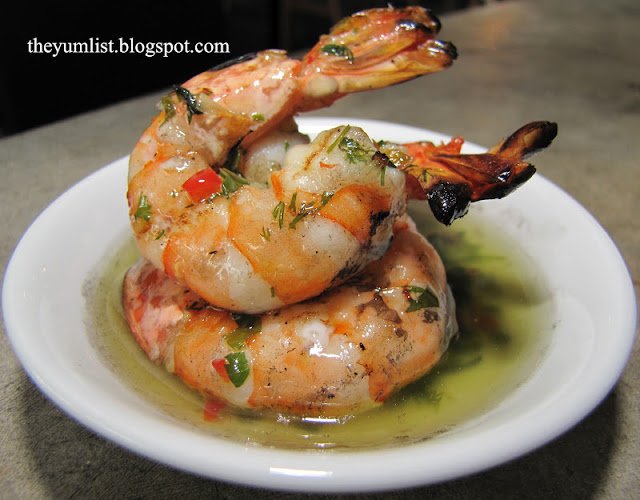 Prawns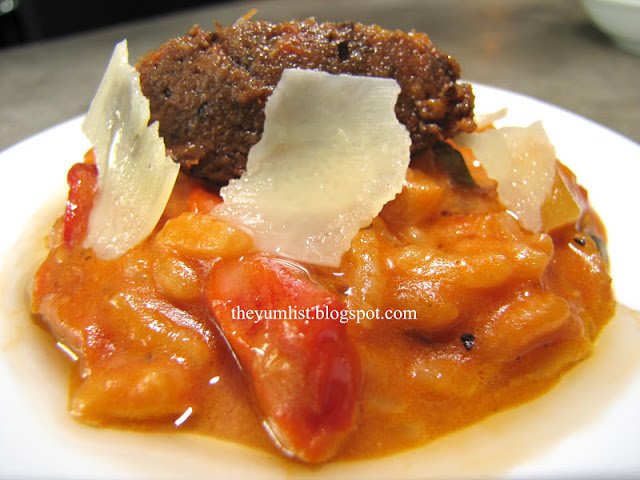 Tomato Risotto with Olive Tapenade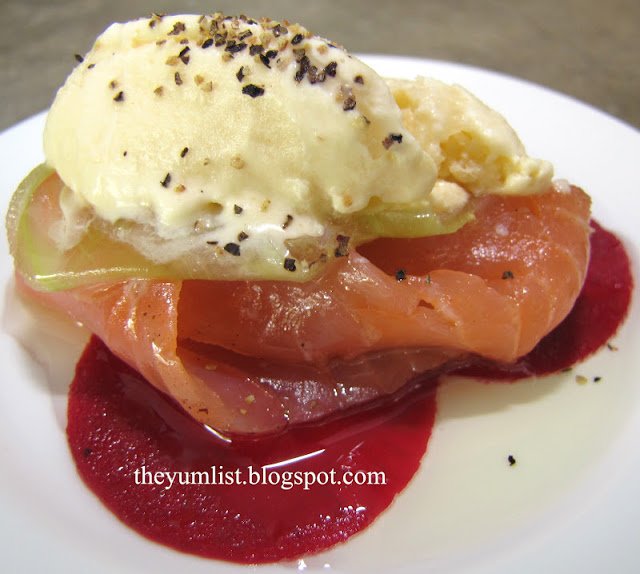 Citrus Cured Salmon with Horseradish Ice Cream and Pickled Beetroot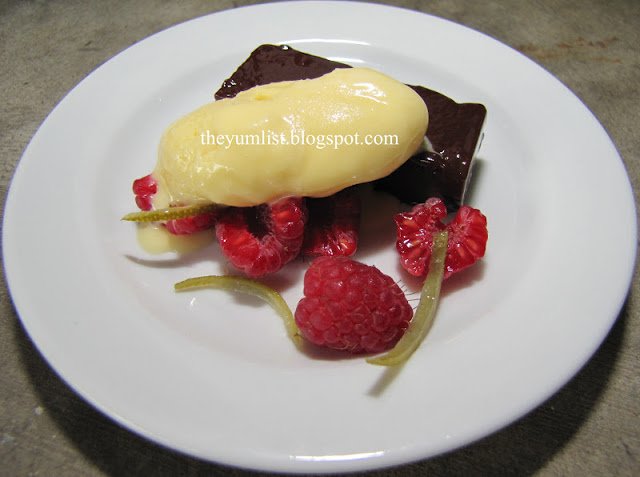 Caramel Chocolate Delice with Lime Ice Cream
DISH, Weekend Tapas Brunch by Chef Steve Allen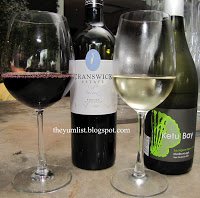 Shiraz and Sauvignon Blanc
Dish proposes a unique twist to the usual, over indulgent, bubbly brunches around town. You'll still have plenty of opportunity to gorge yourself, just in a slightly more refined manner. A complete tapas menu, Spanish in style, but not in cuisine, Chef Steve Allen has taken the merry concept of 'lots of little dishes to share' and given it his own unique content. Be prepared for eggs benedict, risotto, burgers and desserts all served in bite size portions. Only elevating the fun is the addition of free flow bubbly, wine and beer.
The DISH Weekend Tapas Brunch promotes a casual dining scene featuring fine food as the protagonist. Come as you please, shorts, slippers, dressed to the nines, anything goes. The people are just the backdrop and the tapas the stars in this screenplay. DISH is all about good food in a relaxed setting.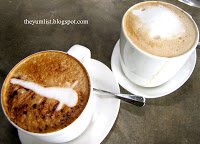 Cappuccino and Flat White
Creator of the leading actors, in the form of a tapas menu, is Chef Steve Allen. After 10 years of working with the infamous Gordon Ramsay you might expect a more sinister character. However, Chef Steve is quite the antithesis of the notoriously grumpy master chef. He is much rather a cheerful gentleman, who loves to travel and explore. The only characteristic the pair do have in common, as far as I can see, is that of masterful food preparation.
Reflecting his love for travel into the menu, you'll see the influence from a trip to San Sebastian Spain in the serving of many small plates (tapas) and, travel around the world interpreted into actual cuisine. Risotto from Italy, humitas from Argentina, local appeal with chili padi and of course a strong Western influence in the form of eggs and burgers can all be sampled as many times as you please.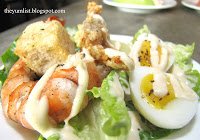 First taking care of our drink orders, we were happy to see freshly squeezed juices, sparkling wine and decent drops of red and white too. Choosing grapes from regions that usually do well with that varietal is nearly a fool safe method for decision making.
Shiraz from South Australia and Sauvignon Blanc from Marlborough, New Zealand were wise, easy drinking, crowd pleasing options. Habitually we started with sparkling, cleansing our palates and providing an agreeable accessory to the egg dishes. Later, switching to the Ketu Bay Sauvignon Blanc 2011, we noted the delightful companion it made to the salads and seafood. The Cranswick Estate 2009 Shiraz was a timely switch to savour the beef, lamb and rich chocolate desserts. The Tiger beer didn't much interest us, but concluding with a well-brewed coffee, took off the slight sluggishness accrued from our culinary extravagance.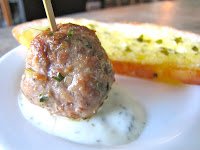 Lamb Kofta
The tapas menu is divided into 10 categories: Organic Eggs; Croquettes; Soups; Salads; Pasta/Risotto; Meat; Fish; Vegetarian; Shellfish and Desserts. We did our best to sample across the 35 choices and fared quite well for only two stomachs. Amazingly, we didn't meet, not even one unsatisfactory dish.
We did come out with a few favourites though: Eggs Benedict; Turkey Ham and Mozzarella Croquettes, Pumpkin Soup with Truffle Wild Mushrooms and Parmesan; Avocado and Crab Salad; Sweet Corn and Chili Padi Humitas; Green Guava Crumble with Caramel Ice Cream and; the divinely rich Caramel Chocolate Delice with Lime Ice Cream (all ice creams are made in house). While all of the dishes mentioned above would easily be in the running for an Academy Award, there are two that I would award an Oscar.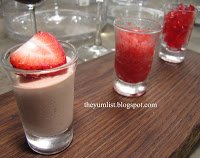 Strawberry Trio
The Citrus Cured Salmon with Pickled Beetroot and Horseradish Ice Cream was a complexity of delicately balanced flavours and textures and, the Black Angus Beef Burger with Mustard Mayonnaise and Tomato, not only looked cute enough to gobble in one bite, was gobbled in one bite while searching out the waiter to order more. As my dining companion said, "Next round we can just order 10 of those straight up."
The DISH Weekend Tapas Brunch is available every Saturday and Sunday from 12 noon until 2:30pm. Prices are: RM179++ for unlimited tapas plus free flow red/white/sparkling wines, Tiger beer and fruit juices; RM99++ for tapas and juices and; children 6 – 12 years of age are charged RM49++
Reason to Visit: Weekend tapas menu with free flow sparkling, red and white wines
Dish
Ground Floor
Dua Annexe
213 Jalan Tun Razak
50400 Kuala Lumpur
Malaysia
+6 03 2164 1286