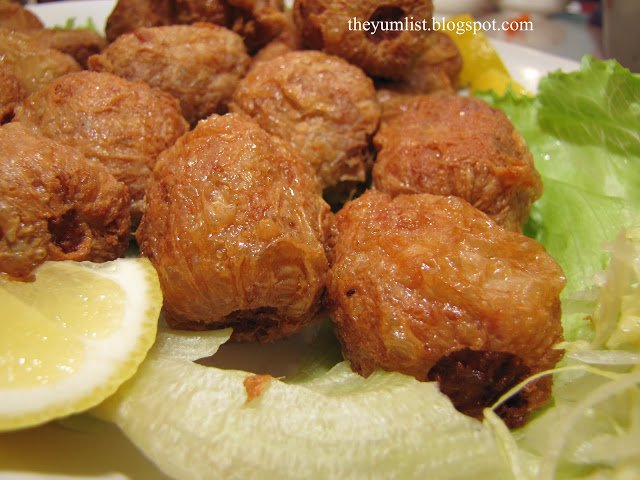 Crab Dumplings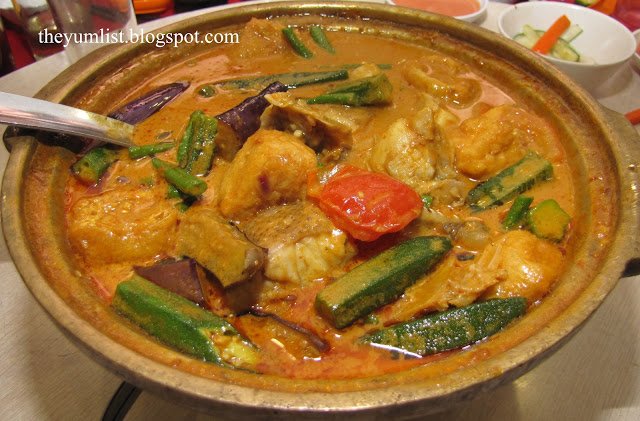 Fish Head Curry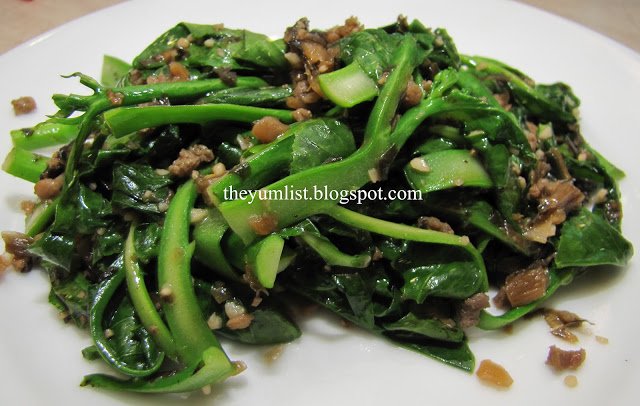 Stir Fried Kai Lan and Preserved Vegetables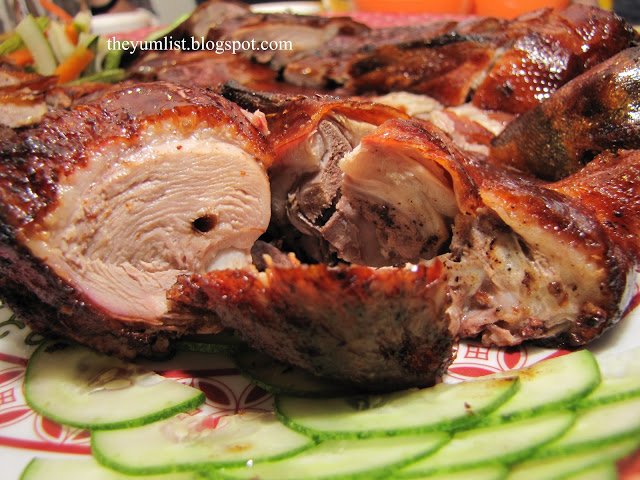 Roasted Pei Pa Duck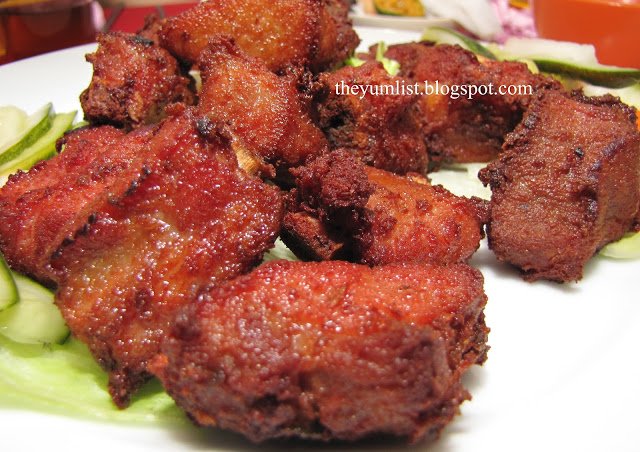 Hakka Fermented Bean Curd Fried Pork
Restoran Woo Ng Kee, Taman Ehsan, Kepong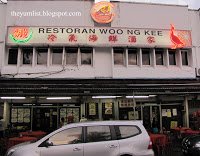 Restoran Woo Ng Kee
Hari Raya long weekend is the perfect time to explore the outer reaches of Kuala Lumpur. With people departing the city en masse, the streets are left traffic free, turning what might usually be a 90 minute grapple through traffic, into a smooth 20 minute sail across town. Journeying through Jalan Ipoh and Jalan Kepong (best avoided at 6pm at all costs on a regular weeknight), we breezed all the way to Taman Ehsan, Kepong, for a much talked about meal at Restoran Woo Ng Kee.
Friends had told us that Restaurant Woo Ng Kee was like stepping back in time 50 years. Mr. Woo, owner and chef, runs the third generation of this Chinese restaurant and specializes in traditional dishes from the past. Fare that was popular in the 60s and 70s reappears in the limelight to the thrill of many. Noisy, bustling, full of life, we entered Woo Ng Kee and soon discovered where those that didn't depart the city for the long weekend were eating. Dishes clashing and people chattering, the restaurant was abuzz. As with many Chinese restaurants, the best dining option is with a bunch of friends and family so that you can try many recipes.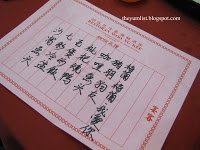 The Menu
Arriving with a bunch of local friends who know the charming Mr. Woo, we were lucky to have guidance through our meal – even if some of the direct translations from the menu were along the lines of "Pig and Dogs Friend" for "Braised Pork Knuckle." Chef Woo is clearly proud of his dishes. Appearing with every plate, he attempted communication with us in a few words of English, animated expressions, and dramatized actions. A 'thumbs up' followed by a questioning expression was usually followed by a mirrored 'thumbs up' from our side resulting in an even bigger smile and nod of the head in return.
Claypot Braised Fish Head was the theatrical beginning to our experience. Perched upon a gas stovetop, a broth was poured dramatically over a ceramic pot of fish and vegetables and then covered and allowed to simmer. Entranced by the aromatic scent of herbs wafting from the centrepiece we waited for the contents to become tender. Water chestnuts, wolfberries, red dates, dried scallops, ginger, white fungus, dried squid, straw mushrooms, shimeji mushrooms, grouper head and rice wine made up the brew. The lead in to our meal had us hooked and I think hubby and I could have been quite satisfied with another bowl of the fragrant rich soup and had been
done for the evening. Our foodie friends though, had other plans.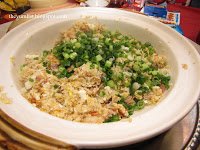 Fried Rice
A star-studded line up of Chinese classics followed: Prawn, Village Chicken and Abalone set in  a gelatin served with century eggs and pickled ginger reminded me of my childhood and my grandma's famous meat brawn; a luxurious Fried Rice packed with finely chopped bacon, crab, scallops, eggs and showered with spring onions; Roasted Pei Pa Duck, butterflied and crisped to perfection served with a sweet plum dipping sauce (smiling I remember making a great companion for my Chinese dinner companions as I dove in for the leanest pieces of meat while my buddies leapt in for the fattiest more flavourful pieces with the most skin); Stir Fried Kai Lan with preserved vegetables; Braised Pork in an intense sticky herbal sauce baked in a brass pot so tender it slid off the bone; Fish Head Curry in a rich and creamy gravy best soaked up with steamed rice and; Crab Dumplings wrapped in bean curd sheets steamed and then deep fried. As plate after plate materialized, it was toilsome to maintain any inkling of common sense. Knowing we needed to pace ourselves if we wanted to try it all, it was difficult to consume just a small portion as each dish seemed to cause bells to chime from our taste buds upon introduction with every new offering.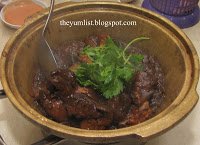 Braised Pork
The last dish, Hakka Fermented Bean Curd Fried Pork, threw hubby over the edge of excitement into a salivating stuper with its crisp deep fried exterior and juicy core. On the other hand, it tossed me into a panic calculating how many kilometres I'd have to run the following day to counterbalance the calories. Hubby plunged in like a professional diving from the high board. I gingerly entered with caution taking the smallest piece possible hoping that I'd have some self control to just taste one bite. I needn't have been so heedful as this common favourite was quickly devoured by the rest of our dining party leaving everyone with full tummies and an experience to be remembered.
Thank you to Mr. Woo and our dining companions, Sidney and Jenn, for an adventure we would never have managed on our own.
Reason to visit: traditional Chinese dishes from the 70s, Roasted Pei Pa Duck, Fish Head Curry, Claypot Braised Fish Head
Restoran Woo Ng Kee
545 – 546 Jalan E3/7
Taman Ehsan
52100 Kepong
Selangor Darul Ehsan
Malaysia
+6 03 6274 2305