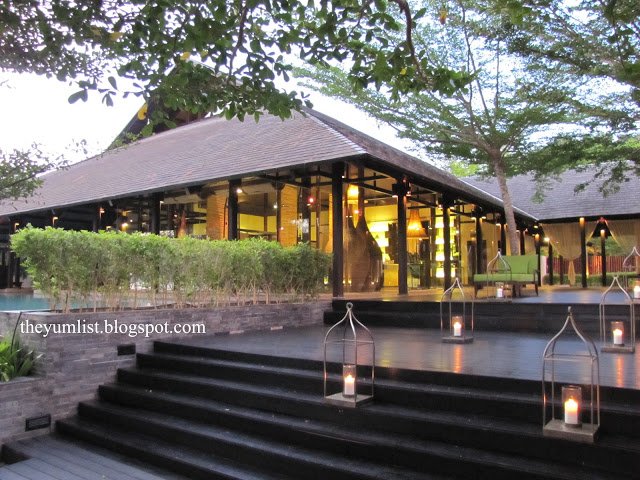 Heavenly Spa by Westin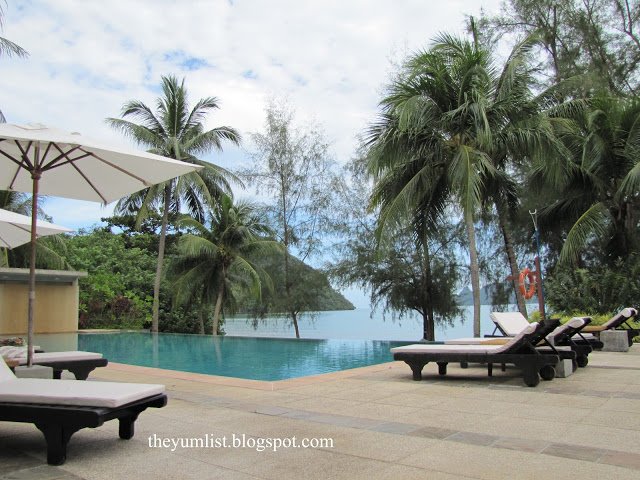 Adults Only Pool Overlooking the Andaman Sea
Couple's Treatment Room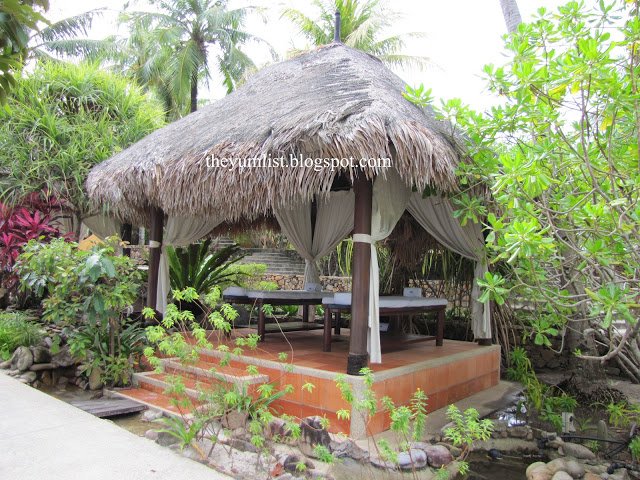 Outdoor Cabanas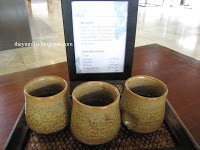 Well – Being Tea of the Day
Only few places qualify to be branded as a Heavenly Spa by
Westin. The first requirement is space. All Heavenly Spas by Westin must offer
views, as the visual aspect is placed of high importance. A strict list of requirements needs to be fulfilled
to receive the prestigious title to ensure quality across the brand. With its
Andaman Sea, rocky cliff views and jungle enclave, The Westin Langkawi Resort
and Spa proudly sports the first Heavenly Spa in Malaysia.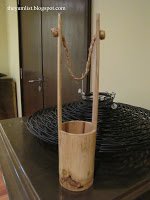 Worries Basket
Therapists hale from Indonesia, the spa capital of the
world, and are regularly trained in a host of internationally themed
treatments. From a Malay massage to a Turkish hammam, guests have a wide
assortment of therapies from which to choose. Treatment rooms are spacious and
include a private bath and dressing area. All have a view to running water
either in the form of the sea, pool or pond. Every session is preceded by the
Heavenly Spa ritual where guests are handed a small wooden basket and asked to
put their worries inside, hence leaving all stresses at the door – a ceremony
worthy of bringing back to your home.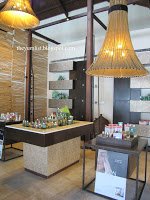 Retail Area
A session begins by filling out an information card and
choosing from the spa menu while sipping on the tea of the day. The tea of the day is especially brewed with health benefits in mind – each comes with nutritional information and wellness rewards displayed. After being dazzled
by the long list of options and consulting with staff, we decided to engage in
the Heavenly Massage. Escorted to the couple's room we were given
privacy to change into disposable underwear and position ourselves on the beds.
Our next choice was which oil to be rubbed in – White Tea, which is hydrating,
Chamomile for relaxation or Green Tea to be energized. Finally, in position,
face down, a heated herbal pack was pressed on our backs, the scent and warmth
already relaxing body and mind. Long deep strokes designed to drain away
tension, improve circulation and energize was the main technique used for this aromatherapy
massage. Both hubby and I were impressed with the strength of our petite
therapists. Managing to dekink and unknot our tense back and shoulders, we were
very grateful.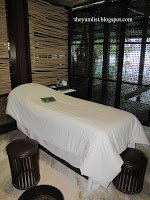 Individual Treatment Room
Our session ended with a chance to shower if we pleased and,
more cups of delicious spa tea. A couple's package can be conveniently combined
with a Spa by Night dinner. The idea of gliding from the spa, to a romantic
candle lit dinner with views to sea from the elegant surrounds of the spa
patio, was too much for us to say no. Our tranquil dinner experience… coming up
in the next post.
Reason to visit: spacious, peaceful, natural setting, wide
selection of treatments, trained skilled therapists
The Westin Langkawi Resort and Spa
Jalan Pantai Dato' Syed Omar
07000 Langkawi
Malaysia
+6 04 960 8888