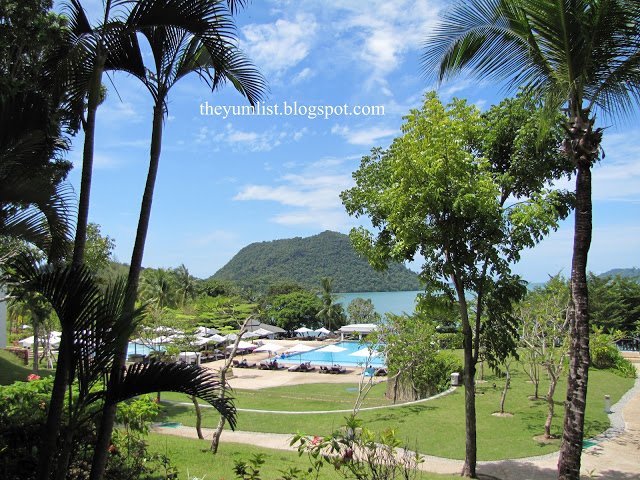 View from our Deluxe Sea View Room, Westin Langkawi Resort and Spa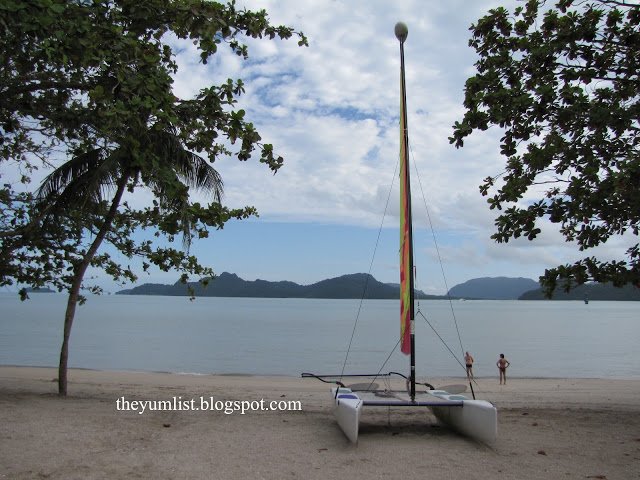 Non-Motorized Water Sports
A Westin Super Foods Welcome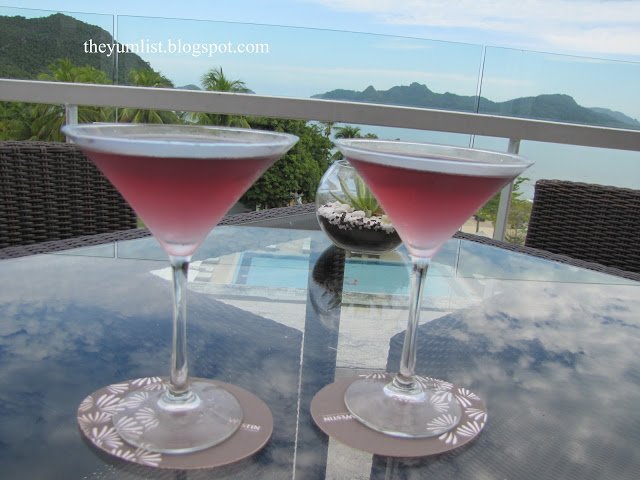 Cocktail Hour at Breeze brings a complimentary cocktail of the day – Purple Rain – Cranberry, Blue Curacao & Vodka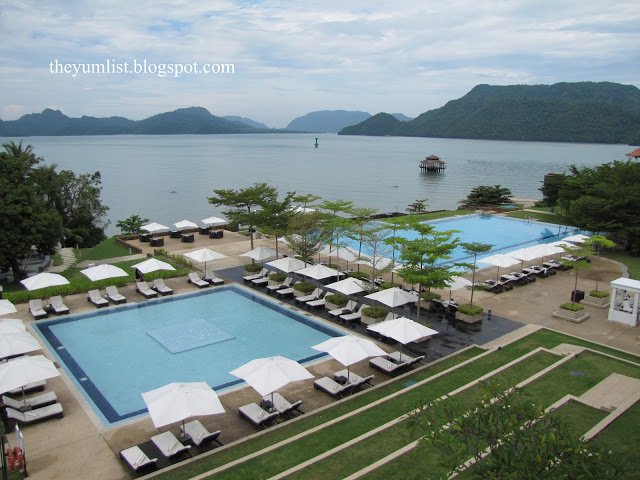 Two of Westin Langkawi Resort & Spa's Swimming Pools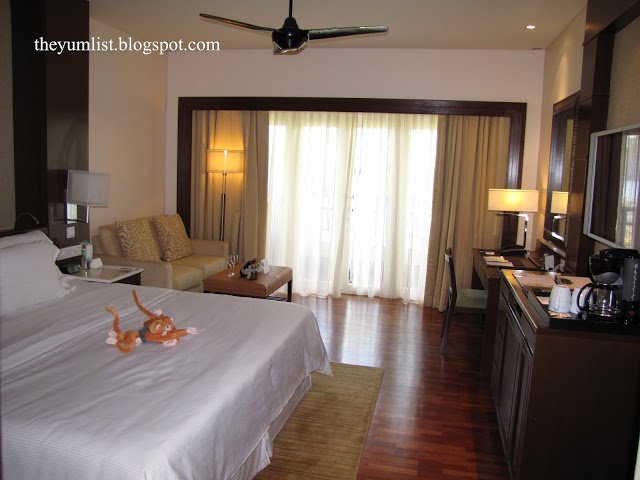 Deluxe Sea View Room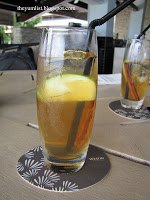 Welcome Drink
Arrival to the Westin Langkawi Resort and Spa is via a bosky
pathway, quite in contrast to its neighbour, the cemented Kuah township.
Pulling up at the entrance you are welcomed by a draft accruing from the sea to
the forest. A well-ventilated lobby with the soothing elements of nature, chill
music and accoutred in natural tones, is where you take your first breath of
well-being. From here on, expect to be renewed, revitalized and refreshed. The
Westin Langkawi Resort and Spa is all about eudaemonia. Soothe your skin with a cool moist towel, sip the
welcome elixir of White Tea Infused with Cinnamon and Apple and inhale the White
Tea by Westin fragrance wafting throughout the property. Now still. Your Westin
transformation has already begun.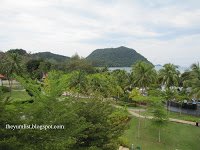 Green and Ocean Views
Facing the Andaman Sea with a backdrop of rugged peaks, the
Westin Langkawi has a serene green location. Its own private stretch of beach and
plentiful gardens spread across a sizeable expanse of land give guests
tranquility and peace, that can only be achieved through nature and amplitude.
The main building u shapes around three pools and faces the sea. Private villas
spot the rest of the property leading up to the quiet Heavenly Spa by Westin at
the far end of the beach. This area proffers an adults-only pool and a hushed,
shaded cove.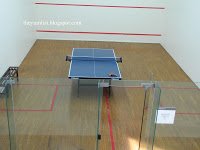 Squash Court, Table Tennis
A 24 hour workout room, two tennis and two squash courts,
four swimming pools, private beach, bikes, table tennis and the Westin Run
program will make the fit happy and might even encourage the unfit to partake
in some activity. A Kids' Club, supervised by professional nannies, makes sure
the youngsters have fun and allow the adults to do the same. Full and half day
programs can be signed up for which include lunch and a backpack and a host of
entertainment. Four dining outlets, all with spectacular vistas and Super Foods
woven throughout, will captivate your culinary whims and nourish the body. Drinks
at sunset are not to be missed at Breeze and refreshments in or by the pool at
Splash are a decadent experience. More to come on Tide, their semi fine dining
restaurant, and Seasonal Tastes, for all day dining, in upcoming posts.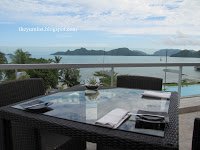 View from Seasonal Tastes
A feature of all Westin rooms is the Heavenly bed. Luxurious
sheets, down cushioning and a 'patented pillow-top mattress, which cradles and
contours to your body ' carries the well-being theme all the way through to bed
at night. Conveniences such as DVD player, fridge, safe, hair dryer, iron, Internet
etc are just as you'd expect from a 5 star hotel. A pot to brew your own coffee though, and a
day bed on your balcony overlooking gardens, pools and the sea, elevate the lodging
from resort to luxury property.
Blessed with breathtaking views, comprehensive facilities and a theme
of well-being through healthy living and eating, a stay at the Westin Langkawi
Resort and Spa is sure to leave you rejuvenated with body and mind in balance. Choose
the Westin for a better you.
Reason to visit: breathtaking views, comprehensive facilities, a wellness experience
The Westin Langkawi Resort and Spa
Jalan Pantai Dato Syed Omar
Langkawi