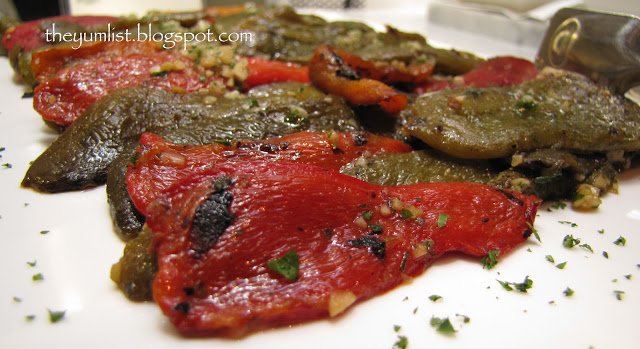 Roasted Capsicum
Just a few of the highlights from the antipasto buffet – there too many to showcase in one post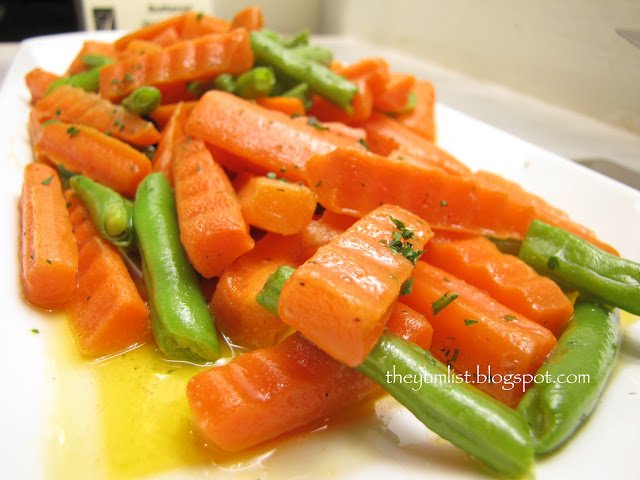 Carrots and Green Beans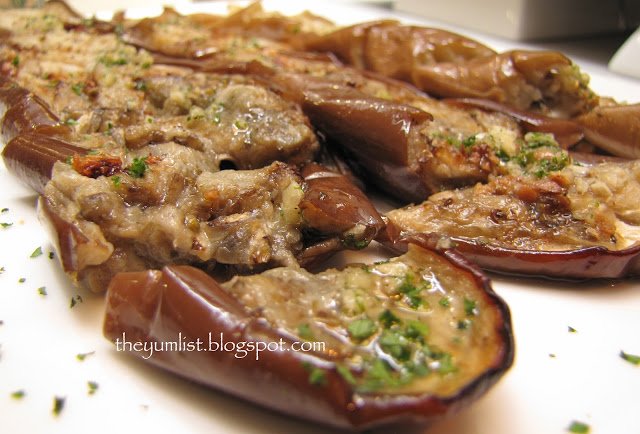 Eggplant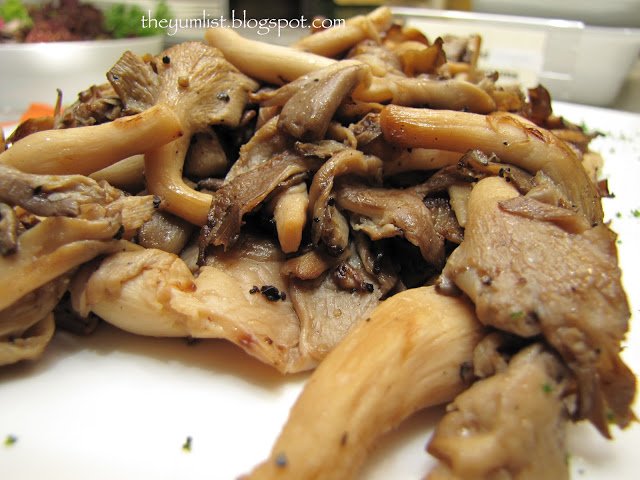 Mushrooms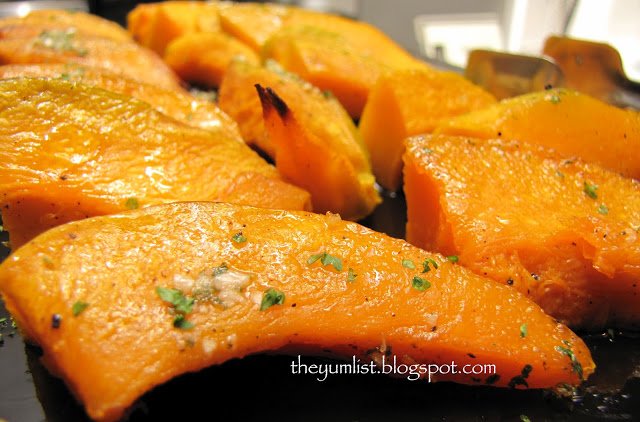 Roast Pumpkin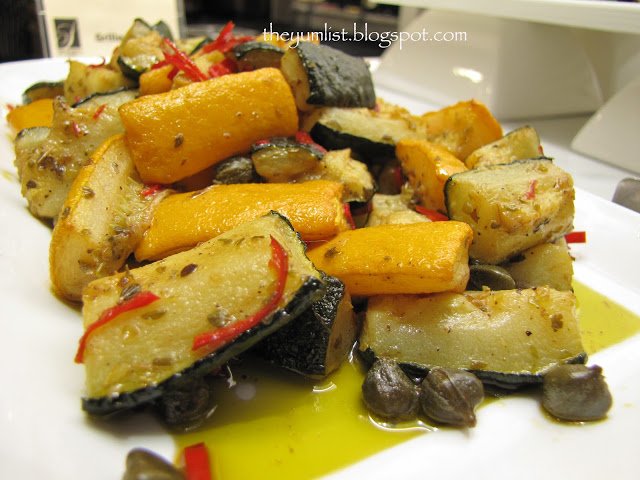 Mixed Zucchini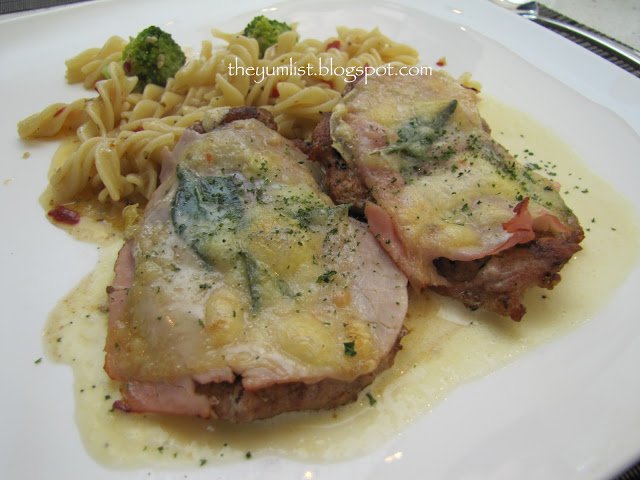 Pork Valdostana
The two mains we chose from a choice of six options including numerous pastas and pizzas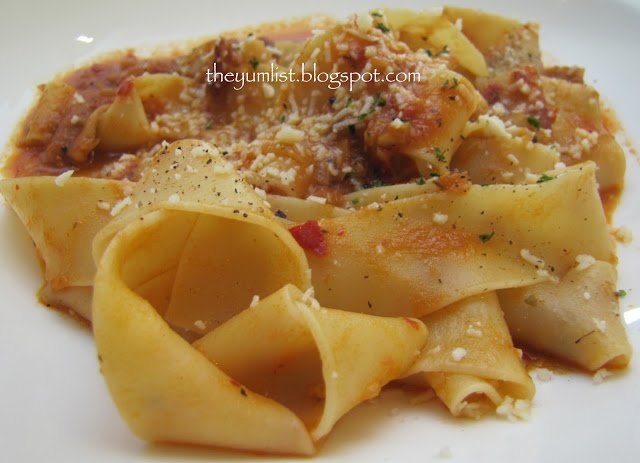 Tagliatelle Amatriciana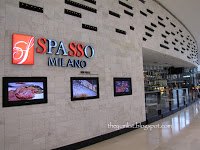 Spasso Milano
Spasso Milano Pavilion, with
its enormous transparent cellar, Italian tunes and island kitchen, makes an
ideal spot for a lunch break. A semi al fresco (within a mall) feel is achieved
with glass paneling, high ceilings and only one wall. This allows easy people
watching both of passerby shoppers and also a peak into the bustling pizza kitchen.
Lined with Italian products and wines, the retail concept of this Italian
restaurant means that if you taste something you like, you can also purchase it
to take home with you.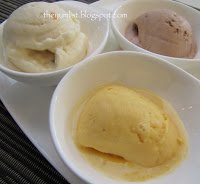 Ice Cream
Lunch is a value deal at
Spasso Milano. Weekdays see an antipasto buffet, soup of the day, choice of a main
dish and dessert priced at only RM28++ or RM36++ (depending on what principle
plate you order). Antipasto offerings change daily and Milano born Italian Chef
Felice has a reputation for a wealth of recipes, making over 150 varieties,
which rotate across the buffet.
Arriving just before noon
for lunch I took the opportunity to chat with Angelo, the Italian manager,
before the midday crowds started to flock to satiate their hunger pangs. I was
wondering what are the popular dishes at Spasso Milano. Besides the Pork
Valdostana, which my lunch buddy had already ordered, the Italian Pork Chop,
Pizza Scamorza Affumicata & Speck and, the Risotto alla Monzese with
Saffron and Pan Fried Italian Sausage turned out to be the hot orders. Tiramisu
and Chocolate Lava are the most popular desserts and Limoncello and Grappa are
hits for an after dinner digestive.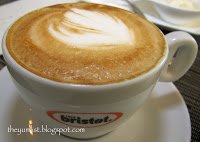 Flat White
The many vegetable items on
the antipasto slider will delight any health conscious thoughts and is more
than capable of filling tummies before the principle dish arrives. Roasted pumpkin and
eggplant have been long term pleasers and didn't fail to disappoint this round
either. Also of note were bowls of crispy leaves, dressings and crudites for making your own salad. Already
half stuffed, our mains arrived just in time to slow down our antipasto picking. My Tagliatelle Amatriciana was a filling bowl of thick ribbons of al
dente pasta smothered in a rich tomato sauce flavoured with generous strips of
pancetta and spicy chili. My lunch pal was happy with his Pork Valdostana
reporting tender well-seasoned meat and garlicky pasta spirals. A light sweet at the end in the form of one scoop of
ice cream or a small cake leaves you feeling satisfied but not lethargic. Top
this off by ordering a cup of Italian coffee and you'll be reenergized for a
return to work or an afternoon of shopping.
The antipasto lunch is served
from 12 – 3:00pm. Weekends see a full buffet including the grill of the day for
a mere RM36++.
Reason to visit: reasonably priced lunch with rotating antipasto, pork, people
watching opportunities from the half glass walled/ half open interior
Spasso Milano
Lot 6.44.00 & 6.45.00 Level 6 Pavilion
168 Jalan Bukit Bintang
Kuala Lumpur
Malaysia
+6 03 2148 0688
www.out2dinecom.my