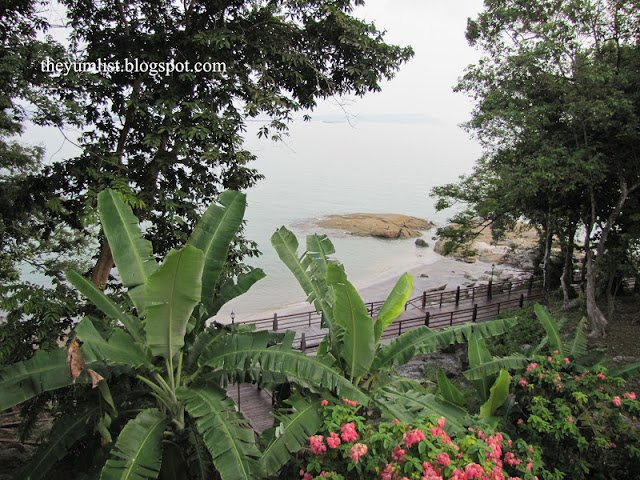 Sheraton Beach Resort Langkawi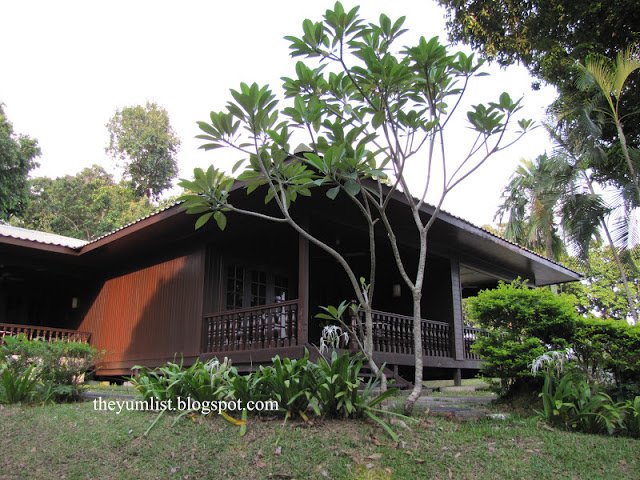 Rooms are the same inside but can either be in the form of a chalet or block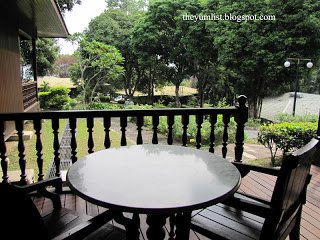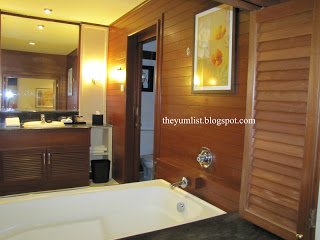 Spacious interiors – bathroom and balcony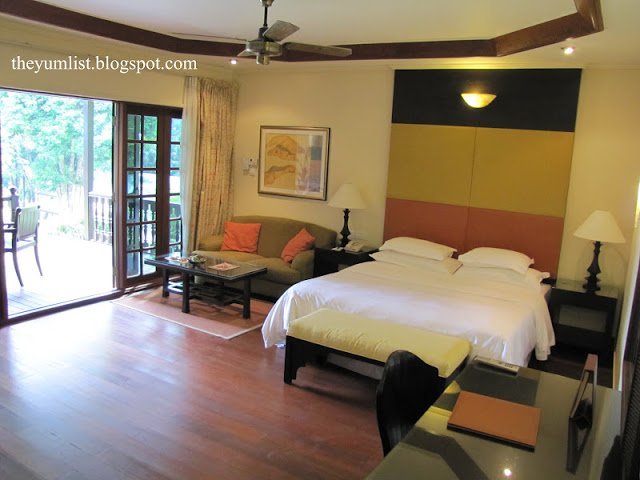 Bedroom and Living Area leading out to the Balcony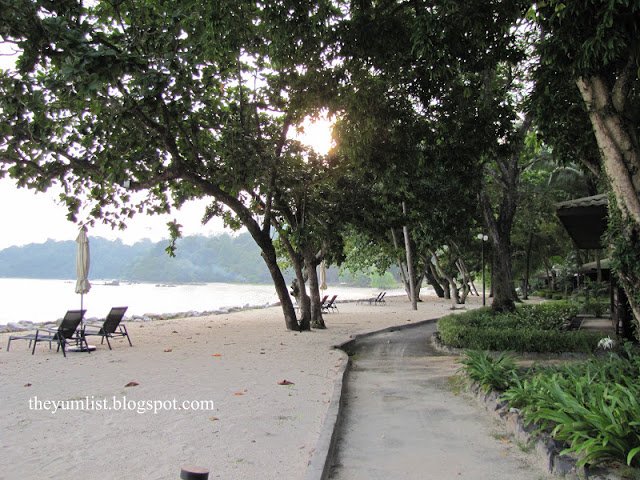 Plenty of beach to find your own private spot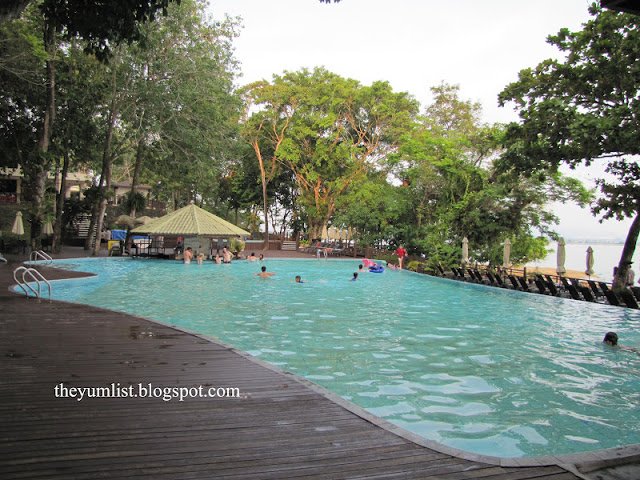 Family friendly pool with views to the sea and a swim up bar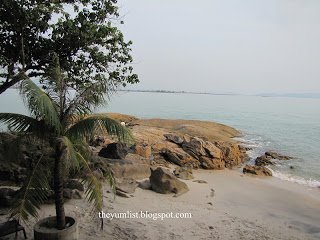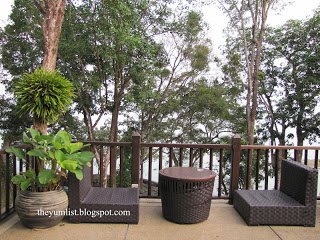 Lots of spots to enjoy nature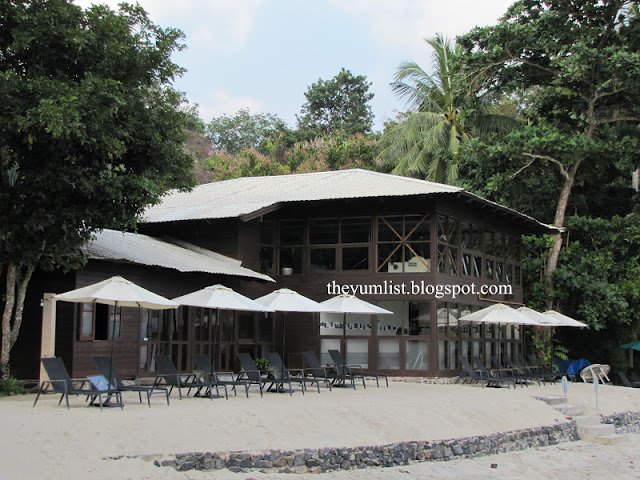 The gym, sauna and jacuzzi with more beach spots. Ocean views are a great way to pass time more quickly on the cardio machines. There's a 2.2km running path around the resort too if you get up early enough or go in the evening for cooler weather.
Sheraton Langkawi Beach Resort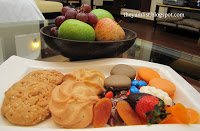 Welcome Snacks
Lush gardens, private beaches, sizeable rooms and ocean
panoramas is what draws people to the Sheraton Beach Resort Langkawi. What this
property lacks in spanking new refurbishments, it makes up for in sheer area
and natural beauty. Grand old chalets are perched around the landscaped
gardens. Each room has a generous sized bedroom accommodating a king size bed,
desk, sofa and coffee table and still has leeway to dance around. The bathroom
consists of a separate toilet and shower and, a bathtub and sink area that open
up with folding panels to the living chamber. A large balcony gives a further
feeling of freedom.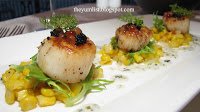 Scallops
You won't find in room DVD players, no iPod docking stations
nor complimentary Internet connections (all of these are however available for
hire upon request). You might just choose to sit on the patio, escaping from
the hectic pace of city life, and admire the scenery. Too you might choose to
take a walk along the boardwalk spotting hornbills and some of the island's
four types of monkeys. A recliner on the beach, either close to other guests or
in a more secluded spot further along the beach could be your thing. Of course
there's always the pool, gymnasium, bikes and tennis courts if you feel like
being more active. Sunset cocktails on the Lobby Lounge's verandah or funky
lounges at Chime might take your fancy. Or
perhaps, you'll just catch up on some shuteye on the comfy bed in your room.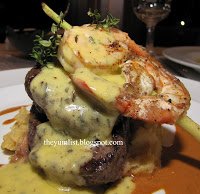 Surf and Turf
Feasting is always a good way to pass the time and Sheraton
Beach Resort Langkawi offers five food and beverage outlets. Feast serves a
buffet breakfast, often included in the room rate. Chime provides lighter
snacks and drinks for those wishing to delight in dusk or carouse until later
hours. The Lobby Lounge too has similar offerings to Chime, but also trades in
daylight hours. The Spice Garden specializes in local food and Captain's Grill
is magical at sunset. Stroll along the wooden boardwalk to arrive at this
restaurant jutting out over the sea. Be sure to reserve a table on the outside balcony
so that you can hear the sounds of the water lapping the jetty and watch the
stars as you savour their western menu. At first glance prices look expensive
but an SPG membership or Starwood Privilege Card will see a reduction in the
total bill. The Scallops and Surf and Turf were two of the highlights from the
menu here.
While the Sheraton Beach Resort Langkawi is an older
property showing signs of wear and tear, not offering complimentary modern
facilities as many others on the island, it is one of the most spacious.
Furnishing guests with enormous rooms and verandahs, verdant vegetation and picturesque
coastal views, visitors wishing to enjoy the natural aspects of Langkawi and
truly get away from the over technologically infused life of the big city, will
find the laid back relaxed atmosphere of this hotel enchanting.
Reason to visit: immense rooms with an old resort charm,
abundant gardens, exclusive beaches, natural surrounds
Sheraton Langkawi Beach Resort
Teluk Nibong
07000 Langkawi
Malaysia
+6 04 952 8000