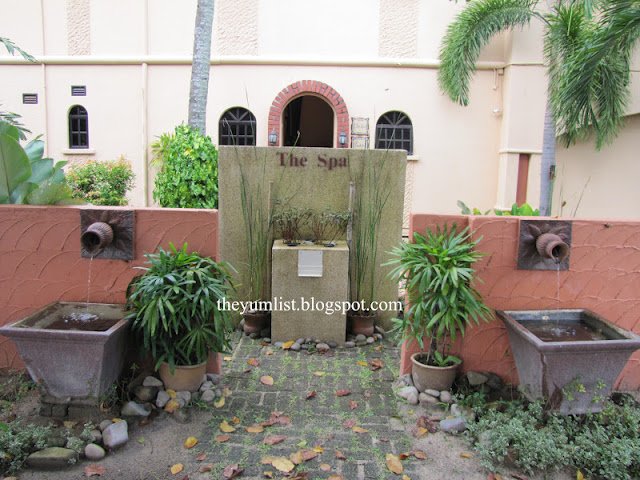 The Spa at Casa del Mar, Langkawi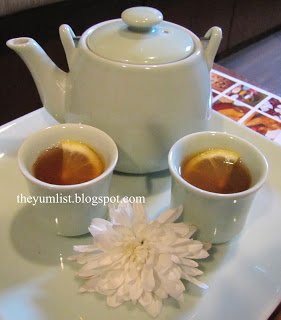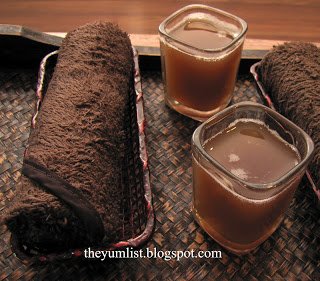 Welcome and farewell refreshments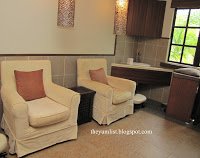 Small but intimate, The Spa at Casa del Mar offers quality treatments at reasonable prices. A strong focus is placed on the service, and the manager who has been leading the team for over 10 years is actively involved in ensuring high standards. While the size doesn't afford them luxurious vistas and spacious surroundings as might be found in larger resorts, this boutique facility makes up for lack of space with quality of treatments and price.
The manager studied in India and has brought back a homeopathy concept to Malaysia. She insists that the products used in The Spa are natural and makes many emulsions on site. They even make use of an aloe vera plant growing in Casa del Mar's very own garden. Honey, yoghurt, lentils, lemongrass, tamarind, black sesame seed and turmeric are just some of the ingredients used and each for specific properties such as exfoliation, relaxation and
detoxification. To create a complete Malaysian experience, Malay, Chinese and Indian therapies are all part of the menu.  The treatment menu is simple with massages, manicures, pedicures and scrubs being the most popular.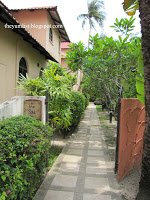 Our spa experience began with detoxifying tamarind juice and a moist cold towel. A foot soak followed, refreshing our tootsies in a bath of orange peel and citrus oil. This simple ritual is offered to guests before all treatments. We chose a Malaysian Style Oil Massage with a promise of 'firm deep pressure with long strokes, palm and pressure points that are beneficial to soothe aching muscles, relieve tension and improve circulation.'  A choice of oils were offered in the form of Harmony (lavender, ylang-ylang and geranium), Relaxation (lemongrass, cedarwood and eucalyptus) and Detoxifying (lemon, fennel, and cyprus). Both hubby and I, who have long been fans of massage and are quite fussy when it comes to quality, were elated with the service. Finishing with some quite time with house made lemon and ginger tea, we left light hearted in high spirits.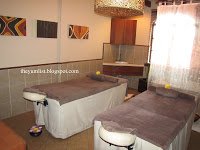 Advance bookings are recommended. Reserving your appointment for off peak hours will reward you with not only a better chance to get in the day you request, but also with a discount.
Reason to visit: high quality treatments at competitive prices in comparison to larger resorts on the island
The Spa
Casa del Mar Langkawi
Jalan Pantai Cenang
Mukim Kedawang 07000 Langkawi
Kedah Darul Aman
Malaysia
+6 04 955 2388
Open 10am – 7pm