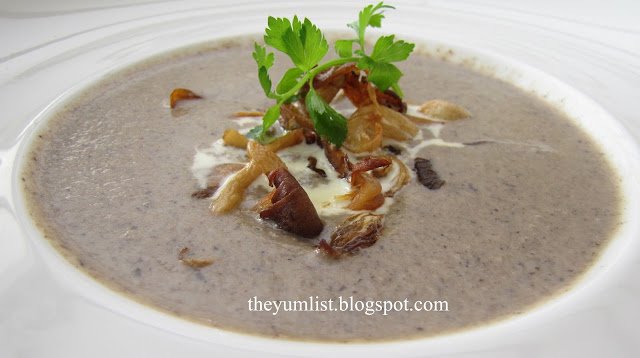 Roasted Hon-Shimeji Mushroom Soup RM29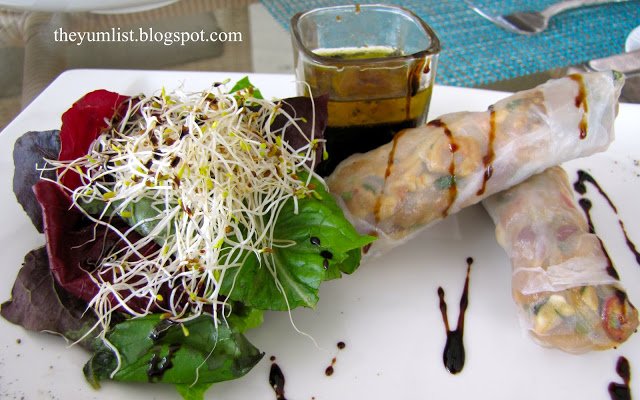 Duck Spring Rolls RM49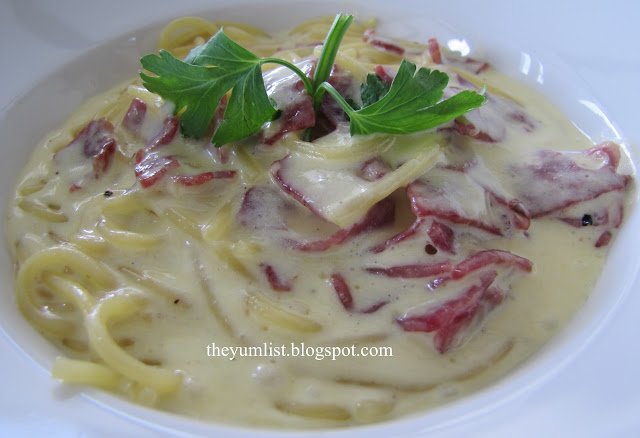 Spaghetti Carbonara RM48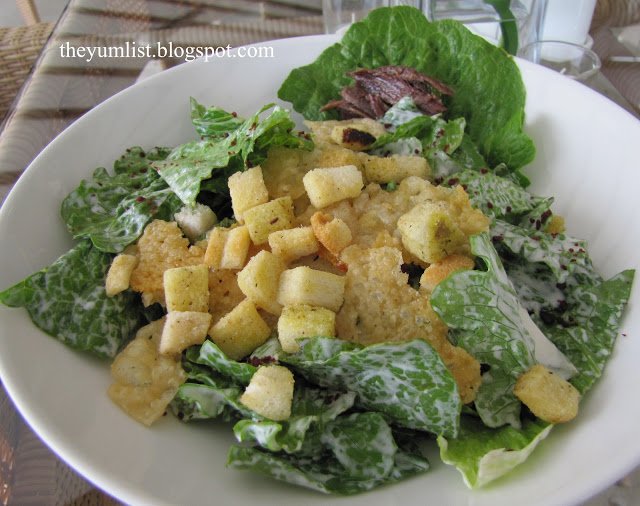 Caesar Salad RM45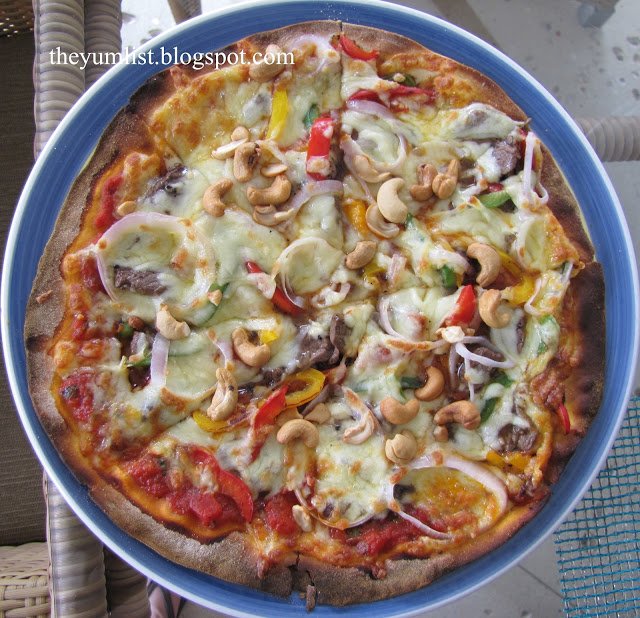 Wagyu Pizza RM62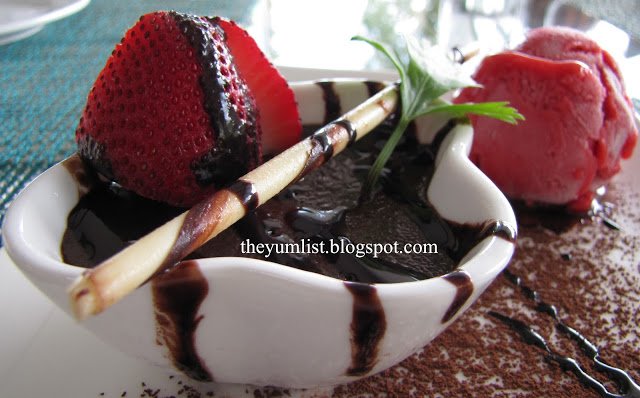 Heavenly Chocolate Mousse RM32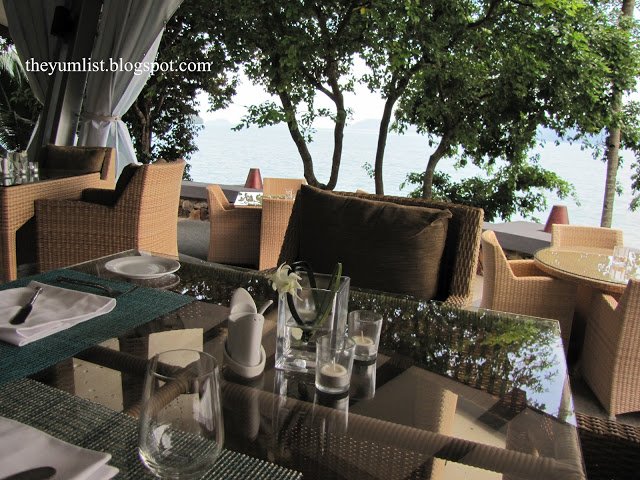 Sea Views from Tide
Tide, the Westin Langkawi Resort and Spa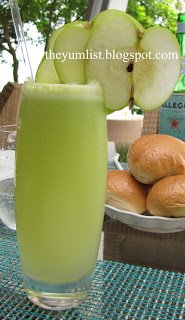 Apple Juice
Proffering magnificent views and a breezy open elegant
dining experience, Tide is yet another dining venue at the Westin Langkawi
Resort and Spa that won't disappoint. A more casual upbeat feel during the day
transmutes into a calmer, semi fine dining milieu in the evenings. A full menu
highlighting pizza, pasta, salads and snacks dominate the menu during the day,
where the evenings see a replacement of pizza with a seafood on ice display
where guests can choose their catch and liaise with chefs regarding its
preparation method. Displaying an international theme, you'll find a bit of
everything on the menu.
Our visit was for a late lunch and we were greeted with
drafts from the sea, the sound of rustling trees gently blowing in the breeze
and the soft scent of the ocean. As is our custom, we asked for recommendations
from the waiters as to the most popular dishes.
A soup, salad and spring rolls were suggested for starters. The Duck
Spring Rolls were a show stopping kick off with Chinese style roasted
duck, mint, coriander, onions, chili and cashew nuts wrapped in supple rice
paper and joined by a sesame and soy dressing. Tide's Caesar Salad came
with crisp coz lettuce, beef bacon bits, anchovies, crunchy cheese oregano
croutons and garlic dressing. The Roasted Hon-Shimeji Mushrooms Soup was creamy
and topped with roasted field mushrooms extra virgin olive oil giving a perfect
contrast of textures rarely found in a soup.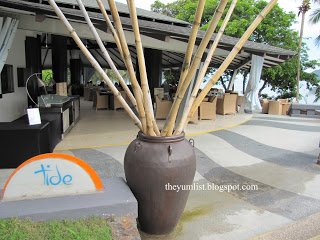 Tide Restaurant
Next up were the mains and pasta and pizza were the
proposals of our servers. A Carbonara Spaghetti with beef bacon, egg yolk,
cream and parmesan cheese was a satisfying tummy filler and the Wagyu
Pizza, even though looking big enough for four, was hurriedly consumed by hubby – stir-fried Australian Wagyu beef
in Chinese black pepper sauce, tricolor bell peppers, onions, cashews and mozzarella
cheese provided a topping that the thin base could barely support. Knife and
fork needed to eat this meal. Even with belts bulging there's always a
cavity for dessert. In this case, a Heavy Chocolate Mousse with a berry sorbet
and chocolate swirl. Plush velvety dark cacao mousse was only brought to a
higher level with the light tart berry sorbet.
SPG members receive a 15% discount on food.
Reason to visit: Duck Spring Rolls, Roasted Hon-Shimeji
Mushrooms Soup, Wagyu Pizza, Heavy
Chocolate Mousse, gorgeous seascapes
The Westin Langkawi Resort and Spa
Jalan Pantai Dato' Syed Omar
07000 Langkawi
Malaysia
+6 04 960 8888