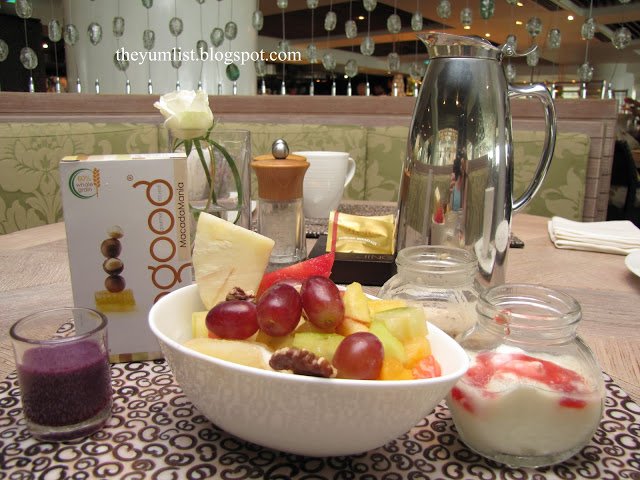 Super Foods Breakfast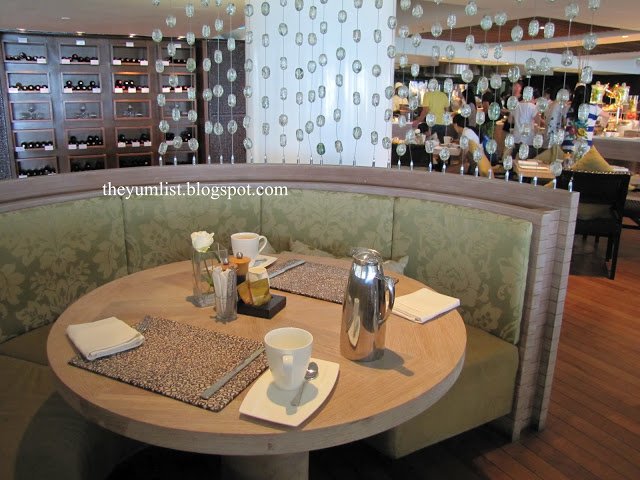 Crystal Cove Dining for a more private experience at Seasonal Tastes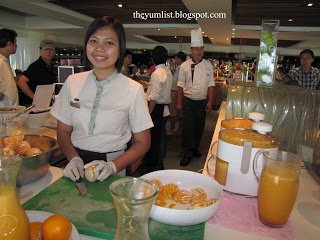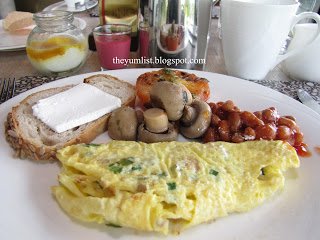 Lots of healthy options including freshly squeezed juices and eggs made to order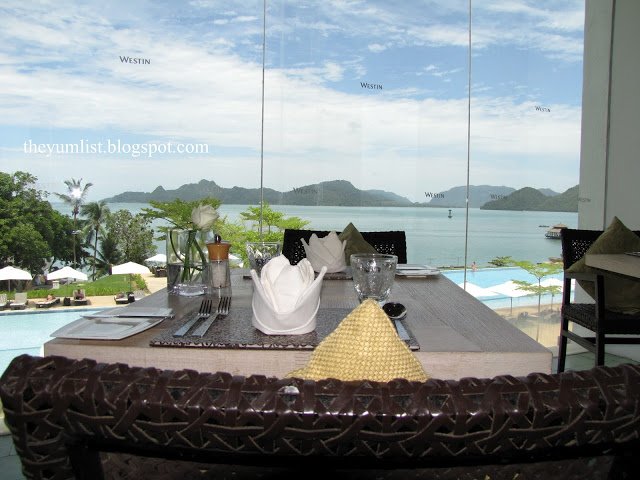 View from our table at Seasonal Tastes, Westin Langkawi Resort and Spa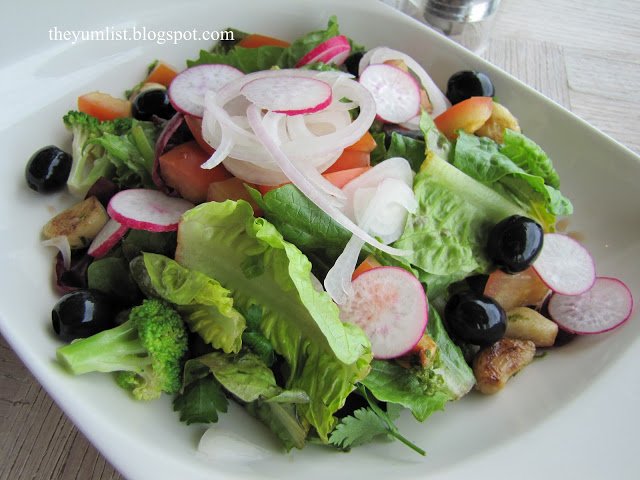 Super Foods Garden Bowl RM45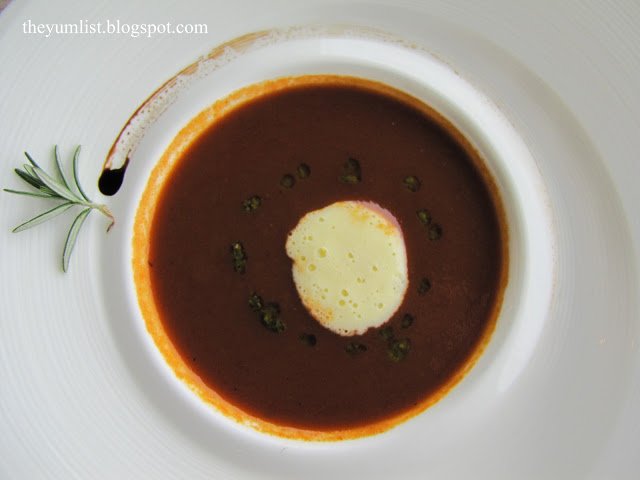 Tomato and Basil Soup RM29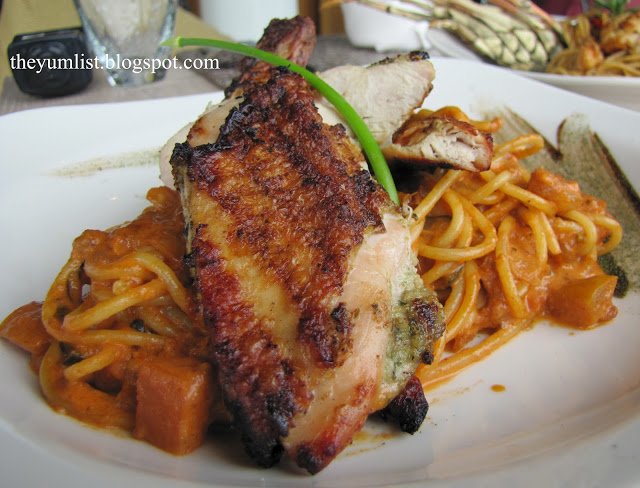 Mediterranean Chicken Breast RM64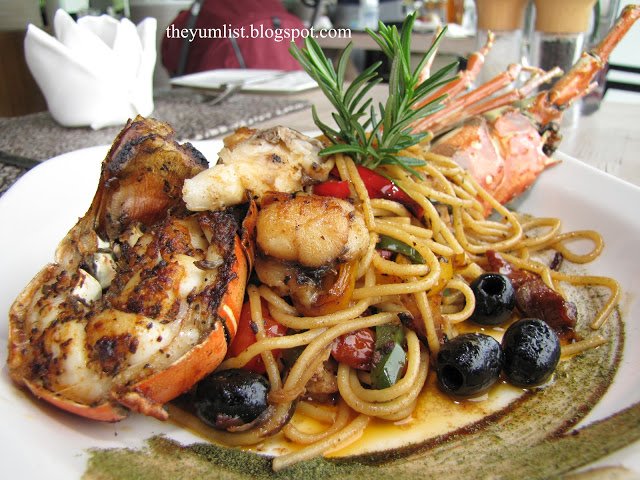 Cajun Lobster Pasta RM98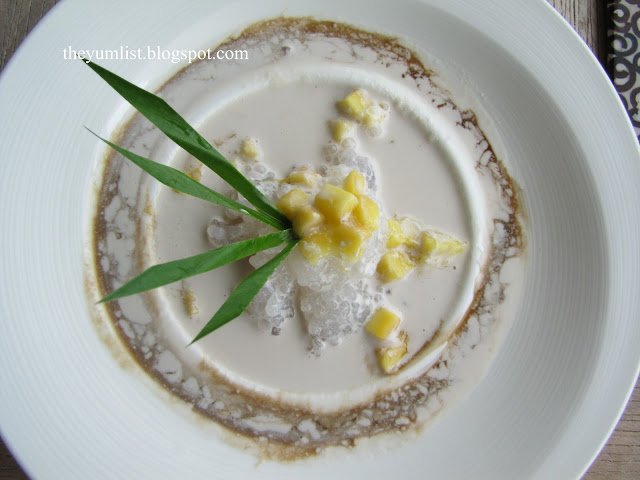 Sago Gula Melaka RM32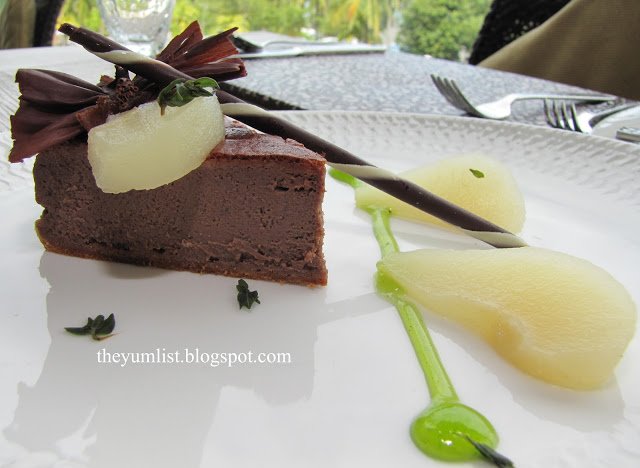 Low Fat Ricotta Cheesecake RM32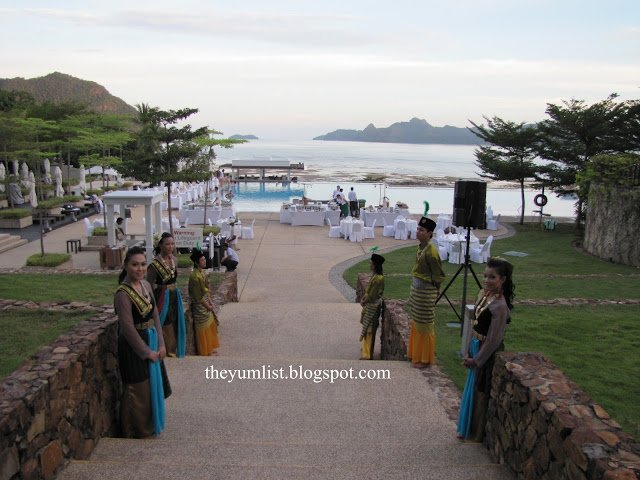 Poolside Seafood Barbecue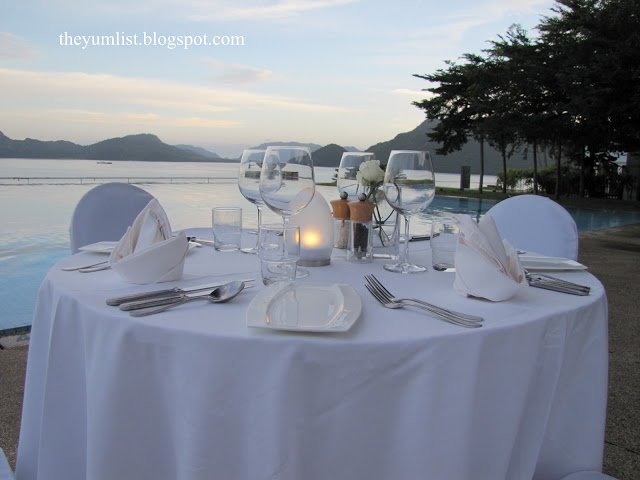 Poolside Seafood Barbecue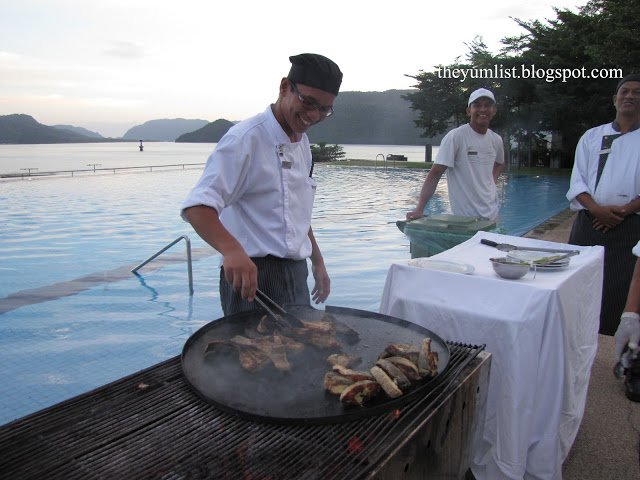 Poolside Seafood Barbecue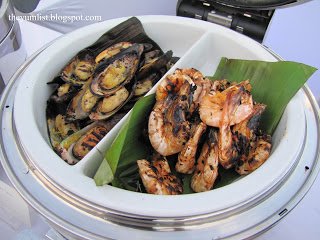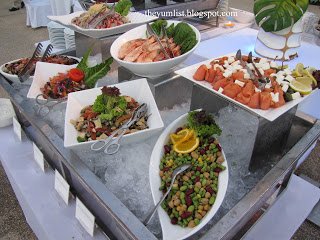 Salads and grilled seafoods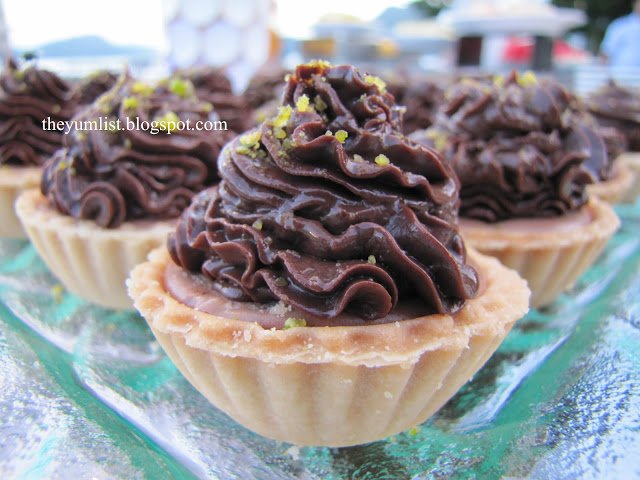 Just one of the many desserts at the Poolside Seafood Barbecue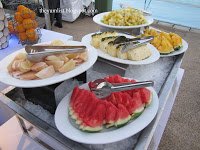 Fresh Fruit – Poolside Buffet
The gentle undulation of the Andaman Sea, azure skies and
verdant leafy canopies are the panoramic vistas framed by the floor to roof glass windows of Seasonal Tastes at the Westin Langkawi Resort and Spa. Wood beamed ceilings, aqua tiled floors, bleached wood tables, jade cushions and natural lighting give a bright contemporary coastal, yet classy feel. A modern table setting brandishing swirly placemats, dinted cutlery, bubble glasses and a single white rose in rectangular vitreous vase await your order. This all day dining restaurant serves buffet breakfasts and dinners, with lunches normally being a la carte. In line with the Westin's living well motto, Super Foods are showcased throughout the international menu.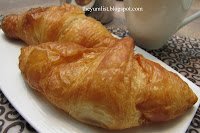 Breakfast Croissants

Breakfast
Bubbly
The SuperFoods breakfast is a highlight of any stay at the Westin Langkawi Resort and Spa. You might even say that it's worth traveling for. Known around the world for their breakfasts featuring SuperFoods, a meal at the Westin leaves you feeling energized and refreshed rather than bloated and lethargic. Low fat fresh fruit yoghurt, smoothies and juices are blended upon request. House made bread, cereals, dried fruit and nuts provide further healthy options. Eggs any style and pancakes, waffles and crepes are made to order. Western and local cuisine with typical favourites such as roti canai and sausages are all there too catering for all taste buds. For me, after my Heavenly Bed sleep and a sunrise swim in the infinity pool I happily continued down the wholesome path with an assortment of high fibre, low fat, anti-oxidant rich choices. Hubby though was equally as happy with buttery croissants, eggs and cold cuts.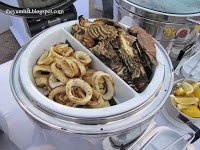 Poolside Seafood Barbecue
The a la carte lunch menu is worthy of a browse. Our midday meal started with a variety of bread rolls, hard, soft and sesame and a bottle of sparkling mineral water. Taking recommendations from the staff, we ordered a soup and salad to begin. The Tomato Basil Soup was an intense, must order again,
roasted tomato soup with basil and crème fraiche. The Super Foods Garden Bowl brought assorted mixed greens, cherry tomatoes, spinach, lentils, almonds, broccoli, roasted garlic and came dressed with extra virgin olive oil infused with balsamic. Light and crispy, this salad got our insides rumbling for the main.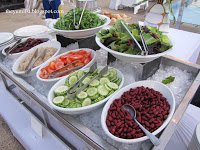 Poolside Buffet – Salads
Again taking suggestions from the wait staff, we ordered two pasta dishes. The chef's specialty, Cajun Lobster Pasta, was smooth and peppery. A half lobster lightly spiced and grilled sat beside spaghetti intertwined with black olives, sun dried tomatoes, bell peppers and pesto. The Mediterranean Flavoured Chicken Breast was rich and creamy. Tender pieces of meat were marinated with lemon, garlic and basil and served atop a bed of ratatouille pasta. Hubby slurped up every last drop of sauce and even requested extra bread, wiping the bowl completely clean.
We ended with Sago Gula Melaka bathed in coconut cream, palm sugar and adorned with sliced mango and, a Low Fat Ricotta Cheese Cake with a raspberry glaze and seasonal berries. Both desserts appeared naturally flavoured and were not overly sweet, both winners for my taste buds. Hubby, however, would have added extra palm sugar (and calories) if given the chance.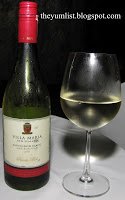 Villa Maria Sauvignon Blanc
Tuesday and Fridays, mouths begin watering late afternoon as smells of charcoal waft the resort. Seasonal Tastes relocates poolside to offer a seafood barbecue featuring the catch of the day from the Andaman Sea. Golden shades of sunset reflect off the infinity pool and chillax music emanates from a quality sound system. As the day turns to night, soft lighting gently illuminates the gardens and the lighting again changes as candles are lit and the sky turns from golden to deep blue to black. The humidity lifts as ocean drafts drift in. Live cultural shows award diners with glimpses of local dances and talent. A healthy array of seafood is grilled on request and a buffet of salads, ocean inspired hot dishes and desserts support the principle offerings. The Villa Maria Sauvignon Blanc from New Zealand for RM38 a glass or RM160 a
bottle pairs amicably with the fresh catch. The poolside gets cooking from 7- 10:30pm on Tuesday and Friday evenings at a cost of RM149 for adults and children aged 4 – 12 years are charged half price.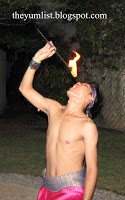 Fire Eater, PoolsideSeafood Buffet
Reason to visit: Super Foods, panoramic Andaman sea views, a chance to dine under the stars, Cajun Lobster Pasta, Mediterranean Chicken Breast, Basil Tomato Soup
Seasonal Tastes
Level 3
The Westin Langkawi Resort & Spa
Jalan Pantai Dato' Syed Omar
07000 Langkawi
Malaysia
+6 04 960 8888