Bulgogi Brothers, Pavilion
by Jennifer Dela Montana
Bulgogi Brothers is Korean barbeque at its best. With thirty-five restaurants in Korea and 200-year-old recipes, they know how to surprise and delight their guests. Bulgogi Brothers prides itself on providing an authentic Korean experience, importing spices and sauces to maintain the Bulgogi Brother's essence.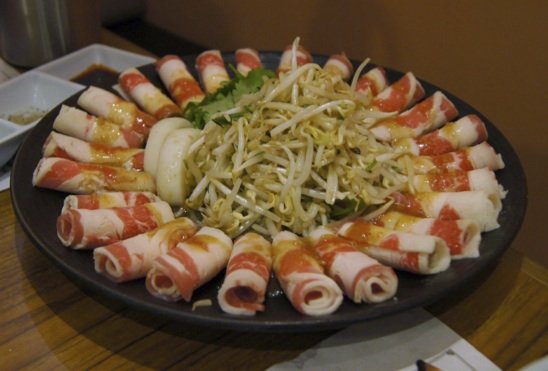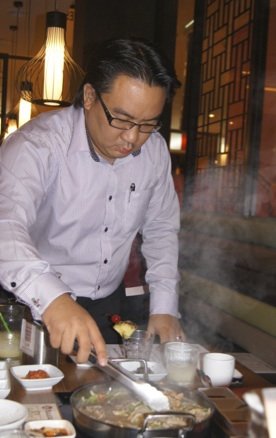 As a guest of Bulgogi Brothers you are welcomed with a variety of six wonderful appetizers, soup and their house recipe, Kimchi. Guests can feast on different kinds of Bulgogi dishes right at their table, which has a built in induction cooker. We started our evening with the "must have" Haemul Pajeon. A Korean style pancake made with fresh vegetables. As one of the guest so eloquently stated, "with the first bite your mouth comes alive and wants more." As the meal continued we were delighted by, Seoulsik Bulgogi, beef strips marinated with apple and pear juice. Haemul Doenjang Jjigae, slow cooked seafood stew and Jangchi Guksu, also known as "party noodles." But the dish that received the most applause was the Chodal Baki, beef brisket served with sweet potatoes, mushrooms, bean sprouts and onions. This dish was beautiful to watch cook and amazing to eat. As the evening came to a close we ended our meal with a lovely sweet plum tea. Tradition states that plum tea is good for digestion.
Reason to visit: Delicious food, reasonable prices and a nice Korean atmosphere.
Bulgogi Brothers
Pavillion KL
Lot 6.01.03, Level 6, Pavillion KL Shopping Mall
No. 168 Jalan Bukit Bintang
55100 Kuala Lumpur
P: 603.2141.9620
F: 603.2141.9621