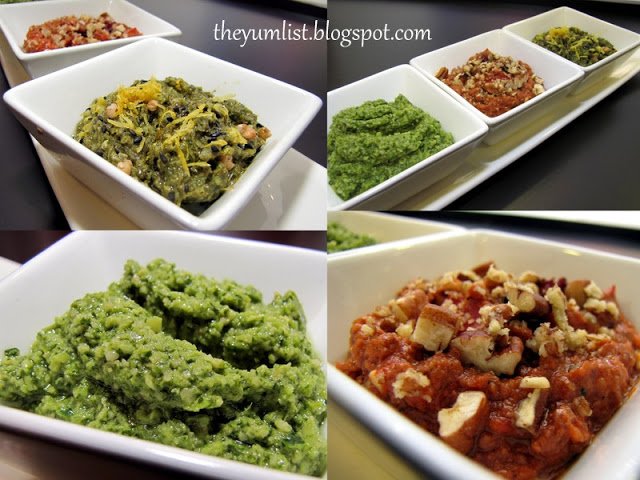 Mixed Dips and Bread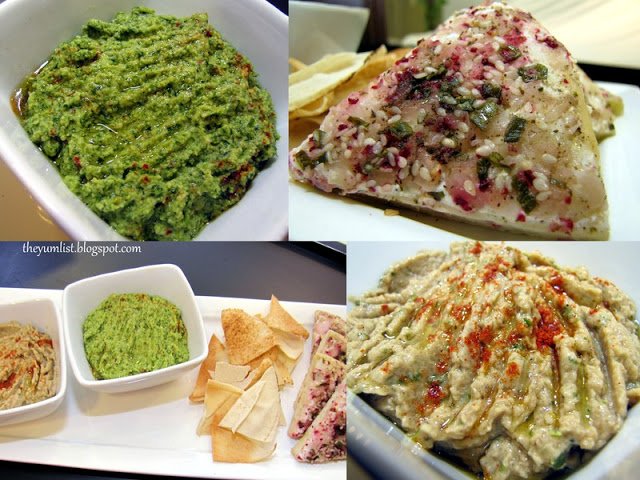 Delicious and Healthy Dips and Bread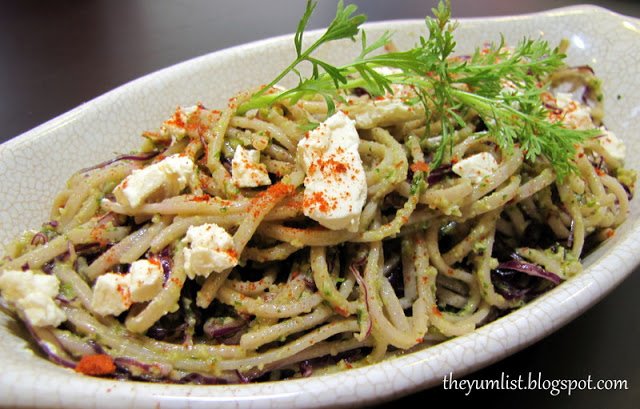 Cold Soba Salad with Edamame Pesto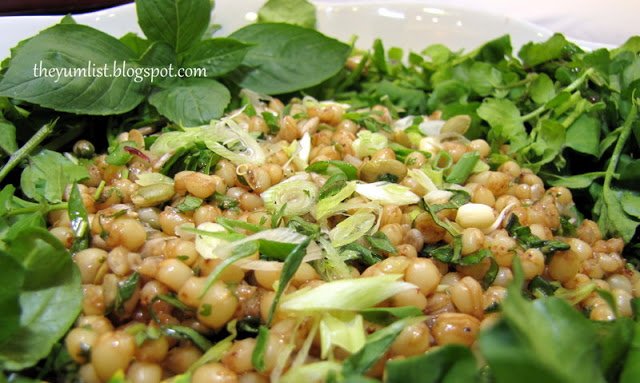 Wheatberry and Sunflower Salad with Watercress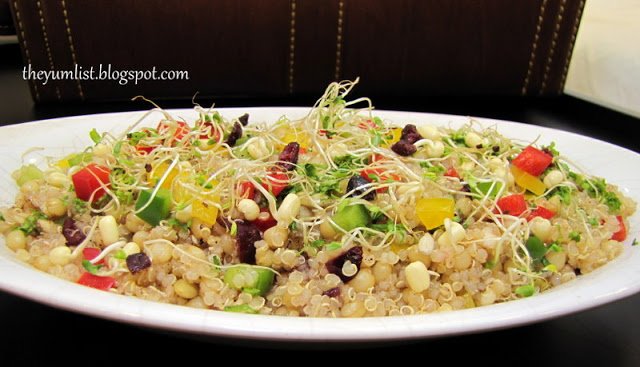 Quinoa Salad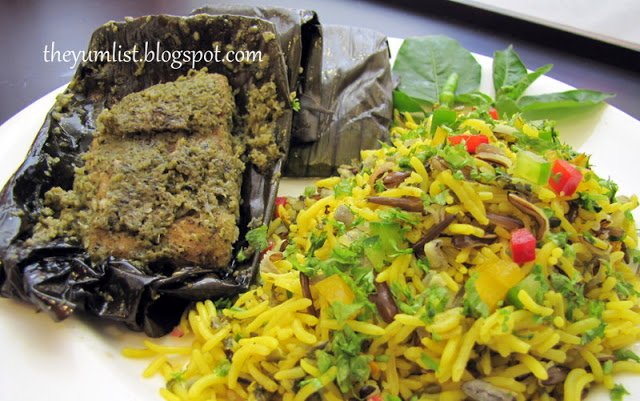 Steamed Fish in Coriander Paste wrapped in a banana leaf
Culinary Capers, Kuala Lumpur, Malaysia
Catering, cooking classes, bazaars, personal chef, wellness
programs, culinary tours and small events are all organized by the bright and
cheerful Geeta Jayabalan, owner and originator of Culinary Capers. Having a passion for
healthy living, this theme of wholesomeness is infused through all of her tasty
creations. Only running for two months, it's incredible to note the
extensiveness of her menu and the success of every dish (not one we didn't
like!). This might be a baby business in terms of age, but it is the
culmination of over 25 years of honing of culinary craft, and now, the public can
be the lucky recipients of the results.
Driven by her desire to relay the positive nutrition changes
made in her own life, Geeta birthed Culinary Capers. Although her menu is ever
expanding, and draws on a variety of sources, a combination of Middle Eastern,
Mediterranean and Northern Indian food are her primary inspirations. Geeta,
creative by nature, loves to research, invent and experiment with new recipes –
all sharing the common denominator of being good for your health.
Believing that you eat first with your eyes, Geeta pays
particular attention to presentation and you'll find platters exploding with
colour, advocating wellness and dispatching seductive messages to your taste
buds. Most of her dishes are high in fibre, nutrient rich and drizzled with
healthy fats. Whole grains, fresh vegetables and proteins prepared simply are
the keys to her balanced meals.
We savoured a number of Culinary Capers' signature dishes. It's
no secret that I could make a meal out of dips, breads and red wine so the five
nourishing blends sampled could easily have me contented for an entire meal.
Spinach Power, Muhammara (roasted red pepper), Edamame Pesto, Almond and Coriander
and Babaganoush (smoked eggplant) were all hits with Khoubiz (soft Middle Eastern
bread about the thickness of a pan pizza) brushed with a dash of olive oil and
topped with feta cheese, zaa'tar seasoning (Middle Eastern) and sumac (red
spice from a berry).
Both warm and cold salads are on Culinary Caper's
considerable menu, but the three we tried were all chilled. Plump Wheat Berries
boiled and mixed with sunflower seeds and grapeseed oil and generously adorned
with watercress was a scrumptious filling meal in itself. The Cold Soba Salad
promoted an unusual dressing of Edamame Pesto. Served with a touch of chili for
zing, purple cabbage for colour and crumbled feta cheese on top, this dish too
is more than worthy of repeat orders. One of my favourite grains, quinoa, was
highlighted in the Quinoa, Wheat Berry and Mixed Vegetable Salad. Sprinkled
with loads of nuts and home sprouted alfalfa, a citrus dressing added its own
oomph while complementing the nuttiness of this plate.
By the time we'd greedily gobbled the toothsome dips and
salads, we found ourselves in the rare situation of thinking we wouldn't have
tummy space for any mains. One of the benefits of healthy eating is that high
fibre dishes fill you for a longer period so you're not likely to overindulge. Luckily
though, the last item we tested was a Steamed Fish in Coriander Paste wrapped
in a banana leaf, which tasted so good that a hidden pocket in our tummies incredibly opened up to allow "just a little more". Long grain basmati and wild rice coloured with fresh turmeric
were found on the side, proving this plate to be yet another wholesome and
appetizing recipe.
The Culinary Capers website is currently being updated so email Geeta directly to get a menu of the divine dishes she has to offer.
Reason to order: Delicious healthy food at reasonable prices.
Excellent choice for catering small events. Convenient delivery to your home or
personal chef in your kitchen. Muhammara
(roasted red pepper dip) with feta topped Khoubiz, Wheat Berry Salad, Quinoa
Salad, Cold Quinoa Salad
Culinary Capers
Healthy Living Begins with us…
+603 6203 1628
+6 012 218 6656
www.culinarycapers.com.my