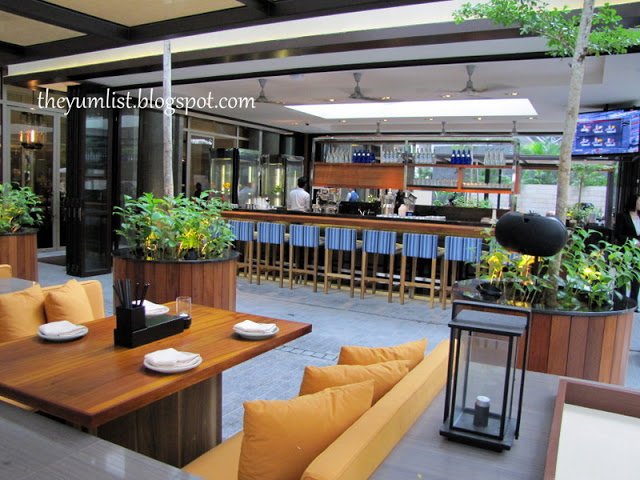 JP teres, Grand Hyatt Kuala Lumpur
Open Kitchen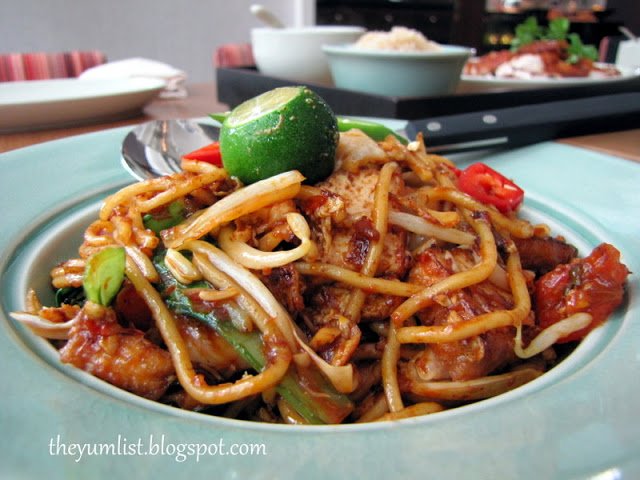 Mee Goreng Mamak RM20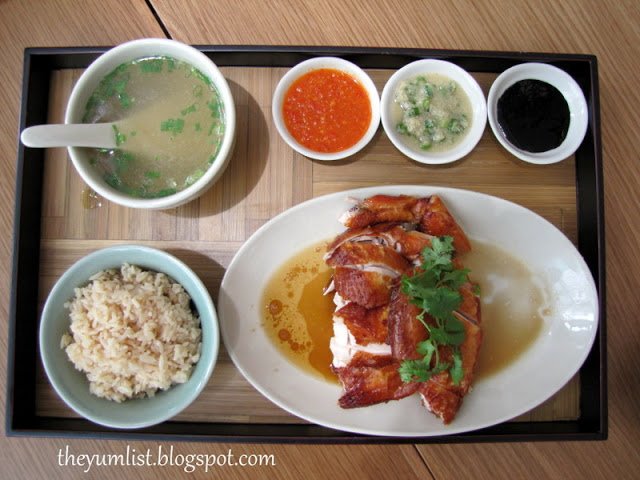 Nasi Ayam – Chicken Rice RM22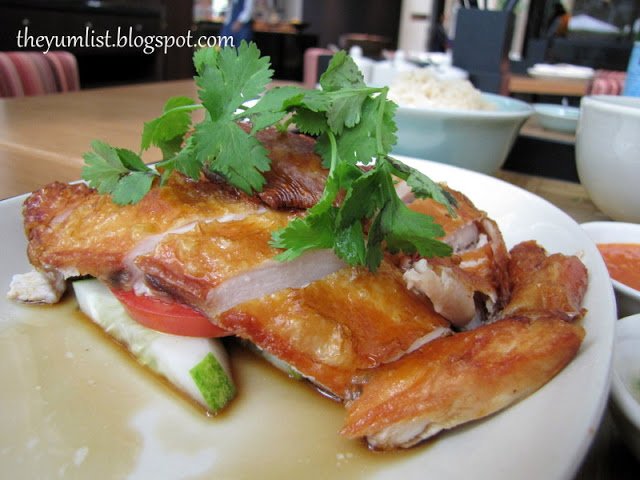 Nasi Ayam – Chicken Rice RM22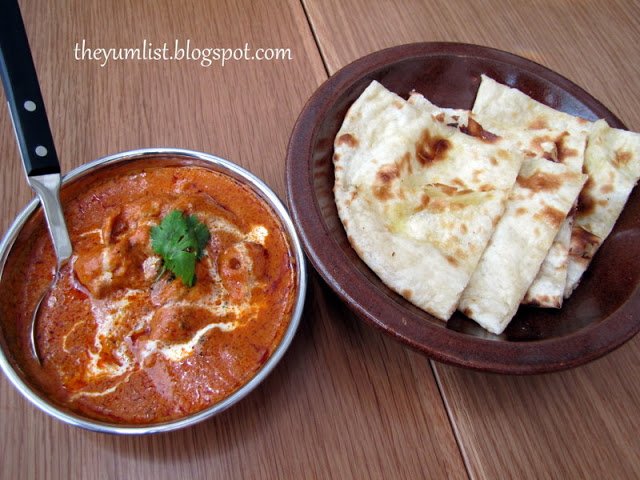 Murgh Makhani RM22 and Cheese Naan RM9
JP teres, Grand Hyatt Kuala Lumpur, Malaysia
Located in the heart of the city you can't get any more
central or stylish than JP teres for a good helping of local food. The
contemporary setting spreads indoors and out, with umbrellas, booths, fans and
air-conditioned tables, lounges and bar stools offering comfort for buttocks of
any category. The open kitchen (which is a signature trait of all restaurants
in the Grand Hyatt Kuala Lumpur), floor to ceiling windows, subtle designer
lighting, cascading water and Asian easy listening tunes marry to make a
handsome spot for enjoying a bite, drink or both.
Service was fast and friendly. We appreciated the
efficiency, excellent English and confidence of staff. Often my request for
recommendations is met with an unsure whimper that everything on the menu is
good. Not here, our waiter quickly
latched onto the fact that we didn't want to wade through the menu. He made two
suggestions that we swiftly accepted and was on his way to bring drinks to our
table and place our order with the kitchen.
What seemed like mere minutes later, our dishes arrived
vibrant and steaming. Presented on neutral coloured crockery and wooden trays
the tableware was chic without distracting from the meal.
Mee Goreng Mamak arrived as a mound of wok-fried yellow
noodles laced with vegetables, prawns, chicken, potato, tomato and spiced with
chili. The Nasi Ayam (Chicken Rice) had
been tipped off to us before arrival as a good choice, so when the waiter
suggested it too, we couldn't refuse. The centerpiece, roasted chicken strips
came with juicy breast meat and crispy skin. A bowl of chicken broth, ginger
rice and chili, ginger and thick soy sauces extended the experience.
These two dishes really were more than enough for two, but
hubby can't resist when faced with a new menu, so the indulgence
continued. Cheese Naan with butter
chicken was ordered next. Soft bread with a thin layer of cheese went very well
with the creamy Murgh Makhani. The chicken is roasted in the tandoori oven
before being dunked in a rich tomato and kamari chili gravy. Like Prince
Charming and Snow White, neither should be too far apart from the other.
Coffee and Sparkling Water
A separate dessert bar and outdoor island bar are seductive enticements
worth a return visit. On this occasion however, we couldn't fit another drop in
– not even dessert (shock horror!) – just means we'll have to come back.
Reason to visit: authentic local food in a gorgeous setting,
fantastic service
JP teres
Grand
Hyatt Kuala Lumpur
12 Jalan Pinang,
50450 Kuala Lumpur
Malaysia

Tel: +60 3 2182
1234
Fax: +60 3 2182 1288
Open
11:30am – 11:00pm