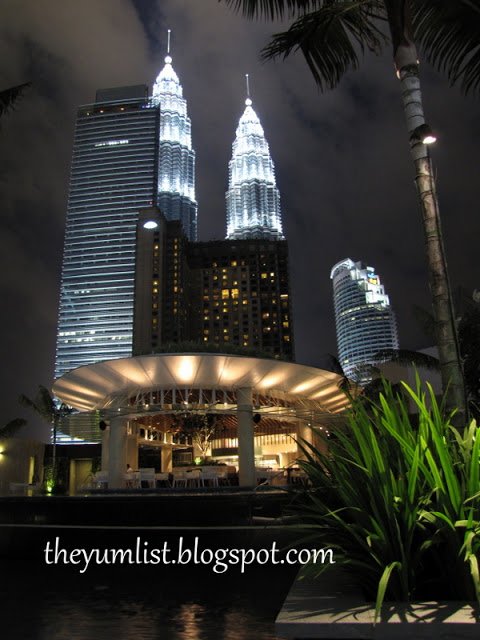 Poolside, Grand Hyatt, Kuala Lumpur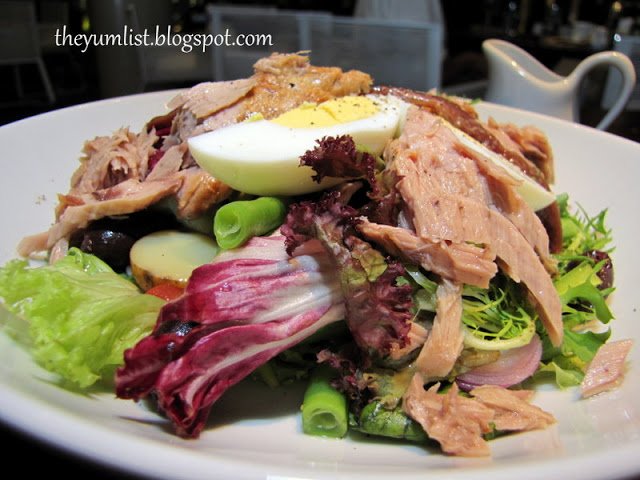 Nicoise Salad RM30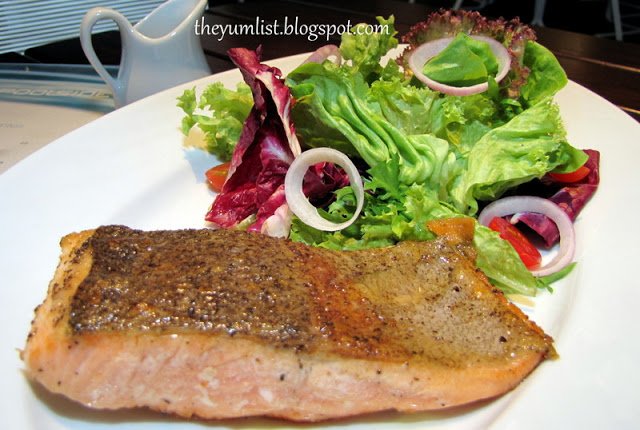 Tasmanian Ocean Trout RM85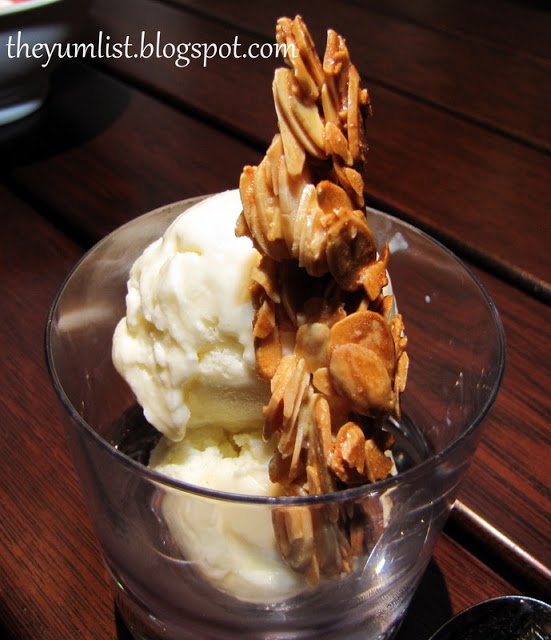 Coconut Ice Cream RM8 per scoop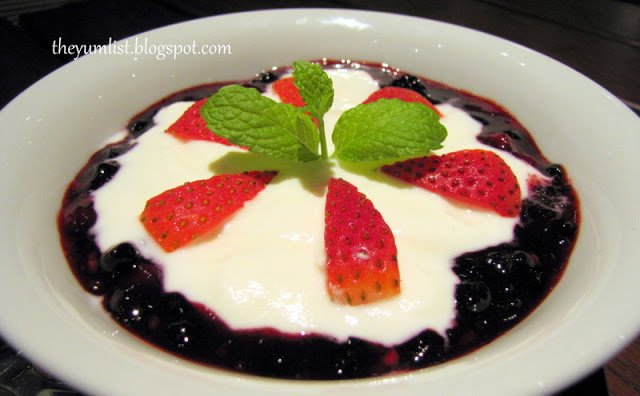 Natural Yoghurt with berries and mint RM12
Poolside, Grand Hyatt Kuala Lumpur, Malaysia
Upbeat music and a clean resort pool feel welcome you at the
Poolside of the Grand Hyatt Kuala Lumpur. On a cool clear night, this semi-alfresco
café is refreshed by drafts from the pool and ceiling fans and, volunteers
crystal views of the twin towers soaring above the outdoor terrace.
A short menu makes ordering easy. Classic poolside fare
includes salads, sandwiches, burgers, a few things from the grill and a couple
of local favourites. A drink menu hits a
couple of things from most areas – cold, hot, wine and beer.
Already having indulged at the wine bar upstairs, we were
looking for something light and fresh. The Nicoise Salad turned out to be a
good choice. A simple combination of tuna, tomato, green beans, black olives,
eggs, shallots and anchovies made an uncomplicated meal.
The Grilled Tasmanian Ocean Trout sided with mixed salad
leaves, cherry tomatoes and a tart lemon dressing also did not disappoint. A
generous wedge of pink flesh flaked upon contact and the crisp green
accompaniment added a fresh contrast to the natural oils of the fish.
Sticking with our wholesome theme, the Natural Yoghurt with
berries and mint seemed like the logical finish. A huge (!) serving was perhaps
taking into account the low calories of the sweet, allowing us to have more.
Not one to resist anything with coconut, hubby licked up the Coconut Ice Cream.
I quickly latched onto the caramelized stick of slivered almonds, happy that my
partner is not such a nut fan.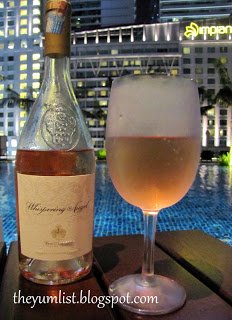 French Chateau d'esclans
"Whispering Angel" Rose
2011 RM39
A French Chateau d'esclans "Whispering Angel" Rose 2011 was
an adept poolside beverage. Hubby, (who drank too much the night before) had a
Chamomile Tea brewed in a press, followed by a Sprite. I however, enjoyed the floral aroma and fresh
fruitiness of the rose.
Poolside at
the Grand Hyatt Kuala Lumpur is a refreshing escape for an uncomplicated meal
in the city centre.
Reason to visit: simple
meals, resort feel poolside in the city centre
Poolside
Grand Hyatt Kuala
Lumpur
12 Jalan Pinang

50450 Kuala
Lumpur
Malaysia

Tel: +60 3
2182 1234
Fax: +60 3
2182 1288
Open 8:00am –
10:30pm