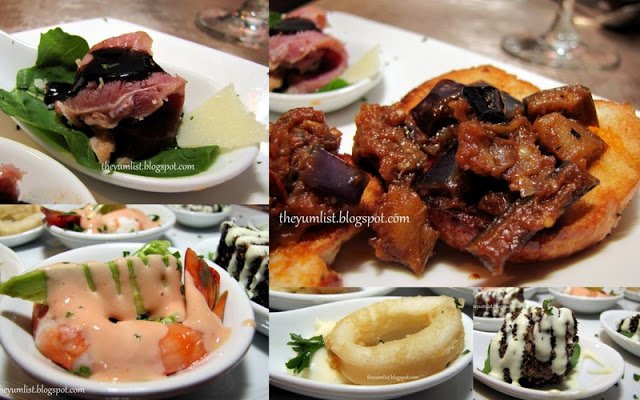 Appetizers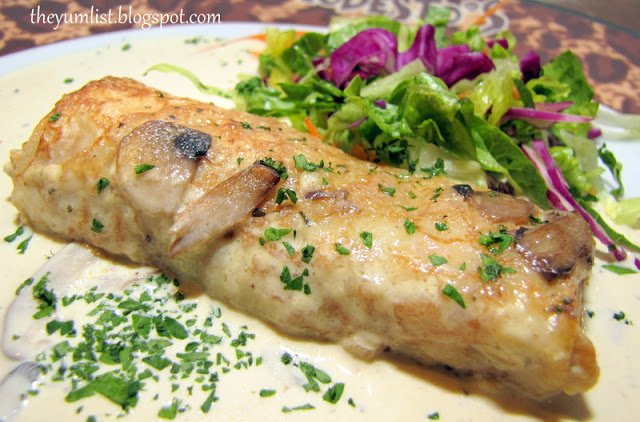 Mushroom Cannelloni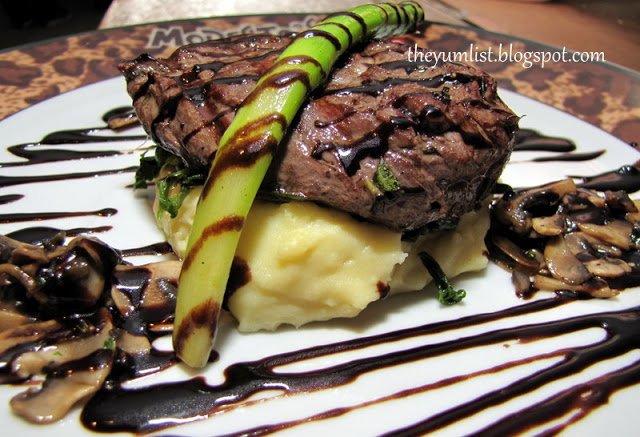 Grilled Tenderloin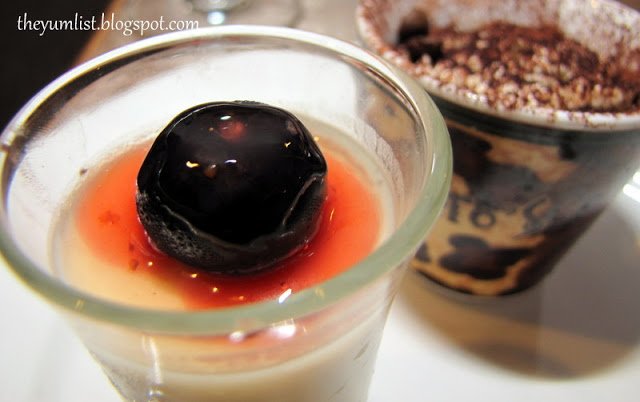 Dessert
Modesto's @
Embassy View, Jalan Ampang
Words by Polly Szantor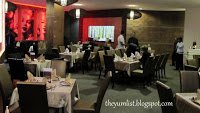 Modestos Interior
The latest Modesto's opened recently on Jalan Ampang
and it's pretty darned sassy. The
air-conditioned interior is bright and airy with one wall lined with huge crimson
and black prints of Marilyn Monroe, a la Andy Warhol. There's ample al fresco seating too and you
can choose between a stool at the bar, regular tables or comfy armchairs and
couches.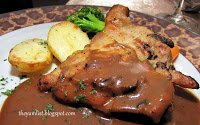 Grilled Chicken
The menu, which is pretty much the same at all
Modesto's outlets, features a wide variety of Italian food. The crispy bread with Salsa Rosa is a perfect
complement to wine; the dip has just the right amount of bite. As for the starters, the prawns in the Prawn
Cocktail are beautifully sweet, while the Black Pepper Tuna is fresh and
enticing. My favourite appetizer is
definitely the Smoked Duck Breast Carpaccio; its smoky melt-in-the-mouth
tenderness is perfect for my picky palate.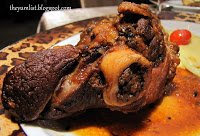 Oven Baked Lamb Shank
Even more desirable for lunch or a light main course,
is the Mushroom Cannelloni baked with Mushroom Sauce. The flavour is excellent and the cannelloni
itself resembles a very light crepe. My
fellow diners enjoyed Oven Baked Lamb Shank and Grilled Chicken with Black
Pepper Sauce, and I found my choice of Grilled Tenderloin delicious and
perfectly cooked. Modesto's Tiramisu
rounded out the meal very nicely.
You can finish your meal with good strong coffee and
they are hoping to offer afternoon tea very soon, with finger sandwiches, tarts
and cakes. There's free WiFi too. Manager Gary Colman has all sorts of ideas for
fun activities. Beginning in January,
Tuesday night will be Quiz night and Ladies night will be on Wednesdays. On Sunday afternoons, the front deck will be
cleared for dancing – Salsa to be precise – with a qualified instructor on hand
to help you perfect your moves.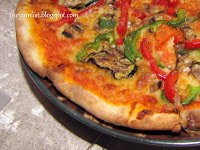 Vegetarian Pizza
There's a special promotion at the moment with
selected pasta dishes and pizzas at 50% off for both lunch and dinner, for
example, Lasagna, regularly priced at RM30, is available for only RM15. Modesto's @ Embassy View currently offers delivery
service within a 5-minute radius of the restaurant, but very soon they will be
working with Food Panda to cover a much greater area,
www.foodpanda.my
.
The restaurant is strategically located in front of
the Embassy View Condo. It's a few
blocks past Ampwalk, and just before Jalan Jalatek, on the same side of the
road as the Great Eastern Mall. If you
need a break from traffic, this is a great place to pop in for a drink on your
way home.
Reason to Visit: To
indulge in a beverage while laughing at everyone who decided to tough it out in
the traffic and to stay for dinner so you don't have to cook!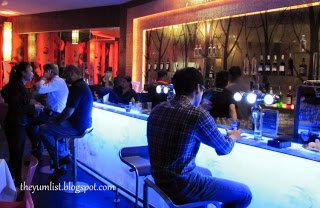 Modestos @ Embassy View
Open daily for lunch and dinner from 11:30am until
1:00am. Final orders from the menu are
at 10:45 but pizza is available until closing. The venue can be booked for a private party with at least one month's
advance notice required.
*** Please note Modestos is no longer open in this location.
Modesto's @ Embassy View
Ground Floor
Embassy View Condosuite
273 Jalan Ampang
50450 Kuala Lumpur
Malaysia
+ 6 03 2694-6868