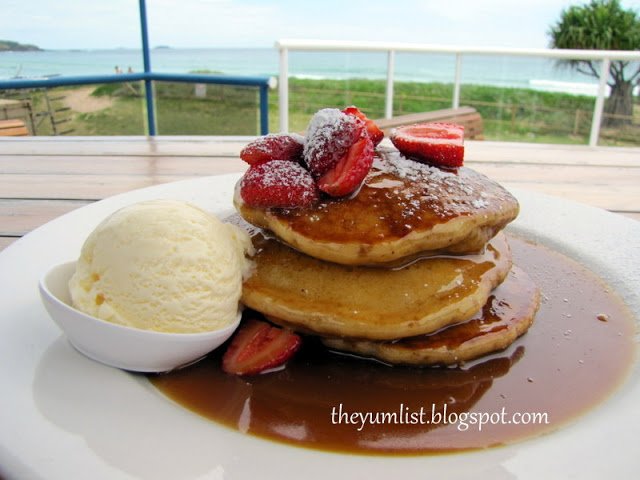 Sticky Date Pancakes with Caramel Sauce and Vanilla Ice Cream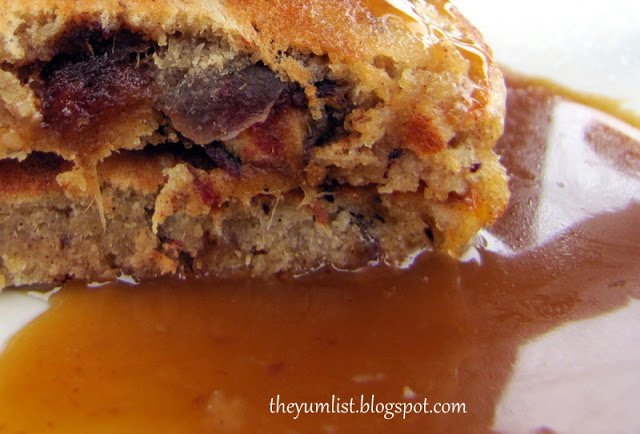 Close up of the insides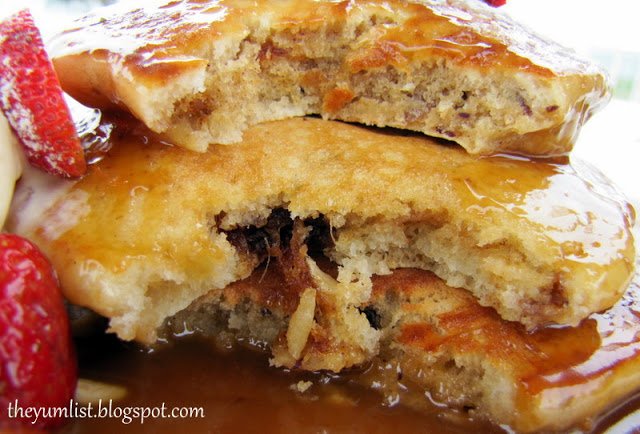 Dreamy sauce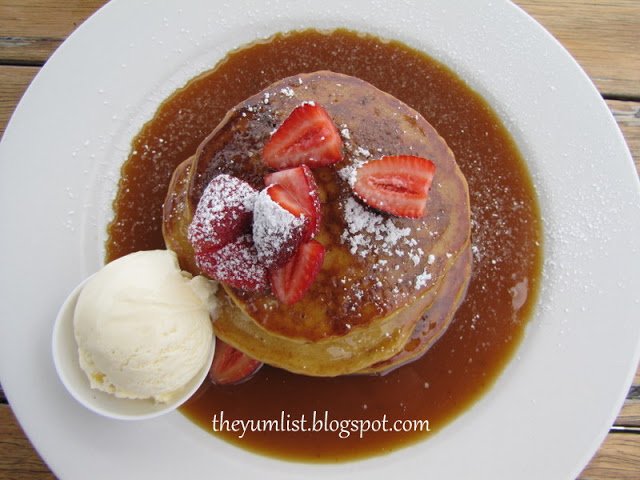 Maybe I've overdone it with the photos but these babies are GOOD!
Surf Club Restaurant and Bar
Coffee with a view
Totally smitten (to borrow a term from a blogger friend) by the Sticky Date Pancakes with Caramel Sauce and Vanilla Ice Cream, the Surf Club Restaurant and Bar has won my over my palate to declare that this was the best breakfast during my trip to Australia this round.
Taking an Aussie favourite, Sticky Date Pudding, and turning it into a breakfast item is, in my opinion, ingenious. A thick stack of fluffy pancakes are brimming with chopped dates, drizzled with a decadently rich caramel sauce, topped with juicy strawberries, sprinkled with icing sugar and sided with a creamy scoop of cold vanilla ice cream. Add a cup of Organic coffee and unobstructed sea views and this is an unsurpassable start to the day.
The Coffs Harbour Surf Club Restaurant and Bar will be my first stop when I return again to Coffs Harbour sometime in 2013.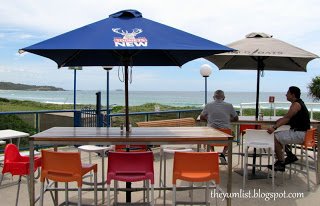 Coffs Harbour Surf Club
Reason to visit: Sticky Date Pancakes, casual dining with unobstructed sea views.
Surf Club Restaurant and Bar
Surf Club Road, Park Beach
Coffs Harbour
NSW, 2450
Australia
+61 02 6652 9870