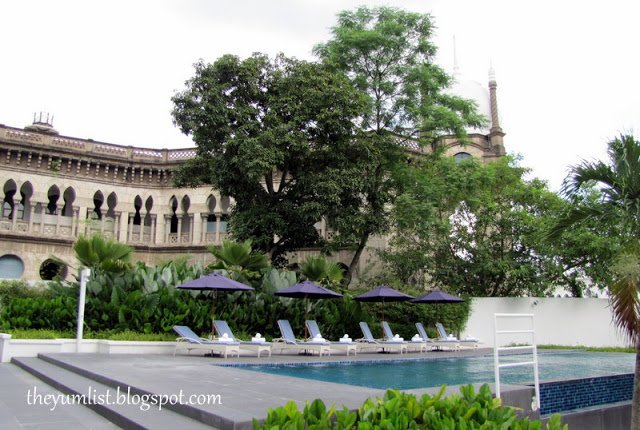 Majestic Spa Pool, The Majestic Hotel Kuala Lumpur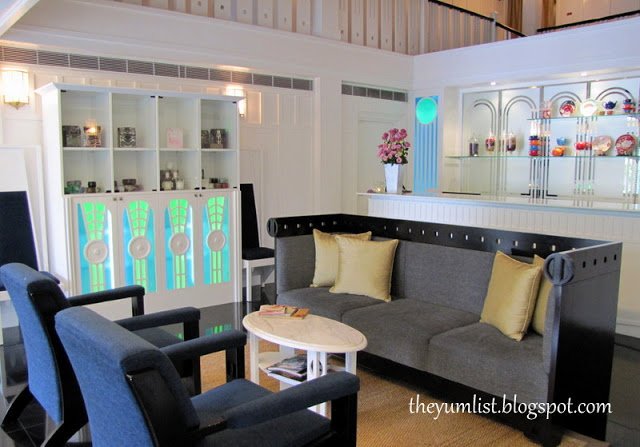 Reception at The Majestic Spa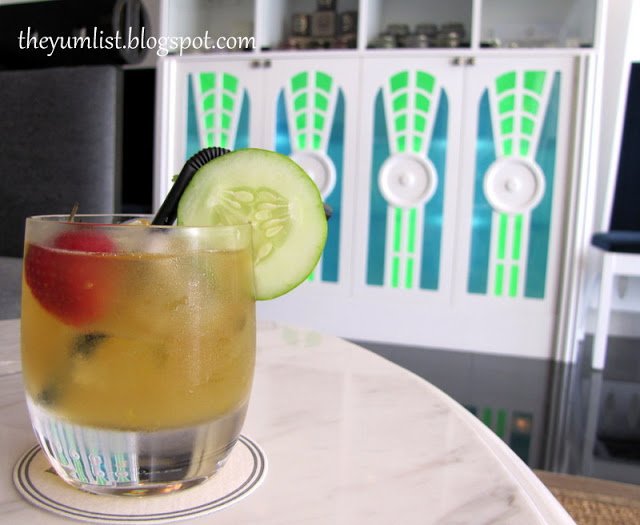 Pimm's Welcome Cocktail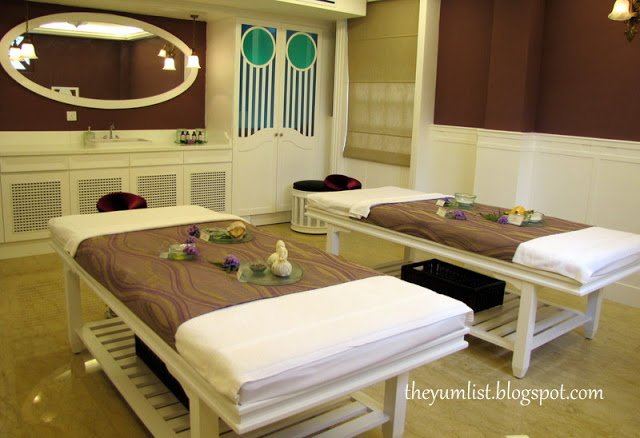 Treatment Room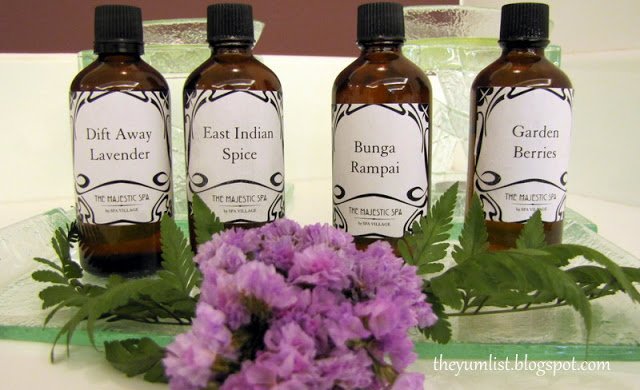 Aromatherapy Oils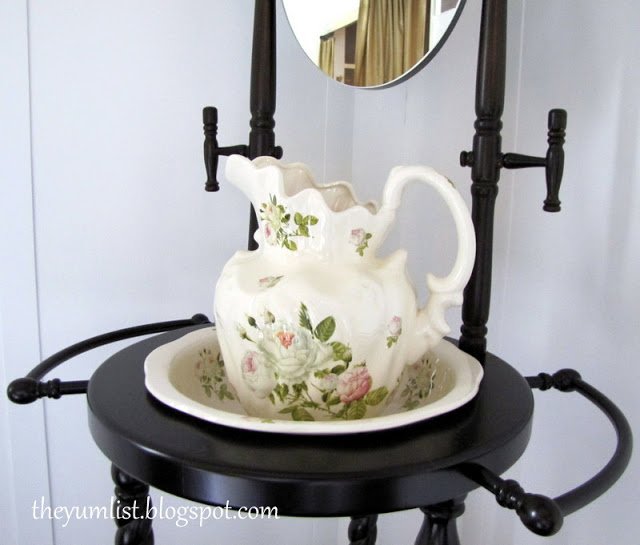 Antique Wash Basin
The Majestic Spa, by
Spa Village, The Majestic Hotel Kuala Lumpur
"The Majestic Spa
reflects upon a golden era in Malaysian history."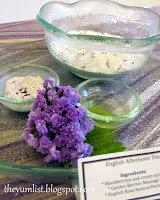 The Majestic Spa
A classic British cocktail of Pimms, or a ginger ale based mocktail,
the Gunner, (if you're not into alcohol before noon) welcomes your arrival to
The Majestic Spa Kuala Lumpur. Big band music and Art Deco design inspire
excitement as the feeling of time transportation back to the cultural edge of
the roaring twenties takes over your experience. With the tintinnabulation of quintessential
period music caressing the air, hints of aromatherapy picked up by the nose and
timeless design stimulating the eyes, your senses are heightened and prepared
for the indulgence to come.
Decked out in white with green and blue glass paneled doors
and walls, over sized chairs and a view to the spa pool, the reception is sense
soothing and inviting. The theme continues inside the treatment areas with the
addition of antique pieces reminding me of, the comfort and ageless style, of
my grandmother's home. Fresh and dried flowers, especially lavender, prettify
every corner and bench.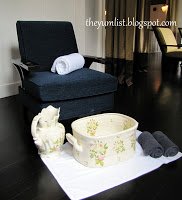 Foot Bath
A lavender foot soak, followed by a rosemary hair tonic,
head and shoulder massage and, finally a foot scrub is a complimentary Gift
from the Garden. Five herbs found in the typical English garden – thyme, mint,
rosemary, lavender and sage – form the base of the soft scented spa products.
The music changes pace once in the treatment room. Calming
classical numbers and nature inspired sounds whisper in the background. A
breathing routine eases your body and slows your pulse and the treatment
begins. In this case, I chose the Afternoon Tea Therapy inclusive of: a Berries
and Crème Body Scrub; Garden Berries Massage; and an English Rose Facial. The
professionalism and skill level of the therapist was faultless and as I drifted
in and out of various levels of consciousness my mind and my body de-stressed
and refreshed.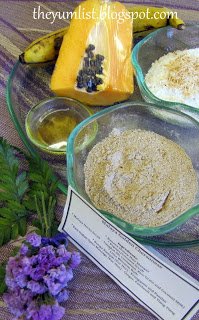 Natural treatment products
A pot of chamomile tea and a ginger nut biscuit were
awaiting my exit, which got me thinking of afternoon tea. A completely surreal outing with your partner,
or small group of friends, might be a treatment in the The Spa, afternoon tea
in The Tea Lounge, followed by a classic cocktail at The Bar and, a meal at the
Colonial Café, entertained by the jazzy sounds of the live band. The Majestic experience
just might convince you that you've time traveled and landed in the roaring
twenties.
Reason to visit: Spa
treatment starting with alcohol! A premium spa experience that YTL earns a
legendary reputation for creating.
The Majestic Spa, by
Spa Village
The Majestic Hotel Kuala Lumpur
5 Jalan Sultan Hishamuddin
50000 Kuala Lumpur
Malaysia
www.majestickl.com
+6 03 2785 8000