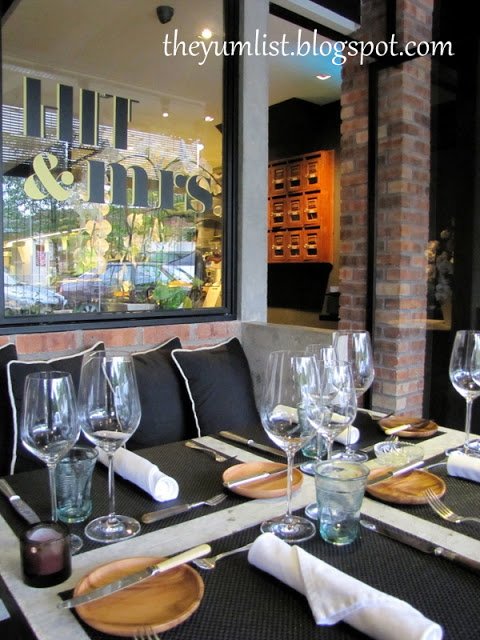 Entrance – Hit and Mrs. Bangsar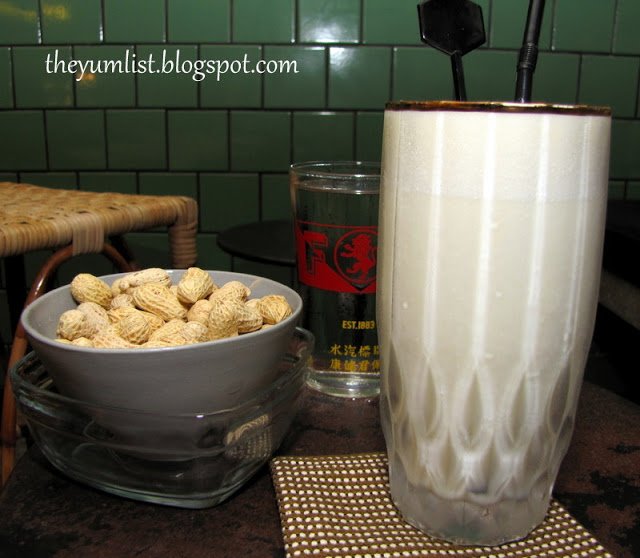 Cocktail in the homey old style bar upstairs – adept way to begin an evening – listening to Malaysian oldies and ogling paraphernalia from an era long past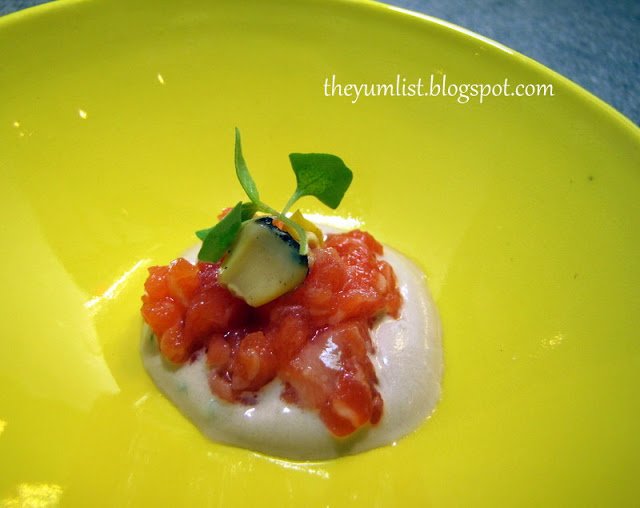 Amuse Bouche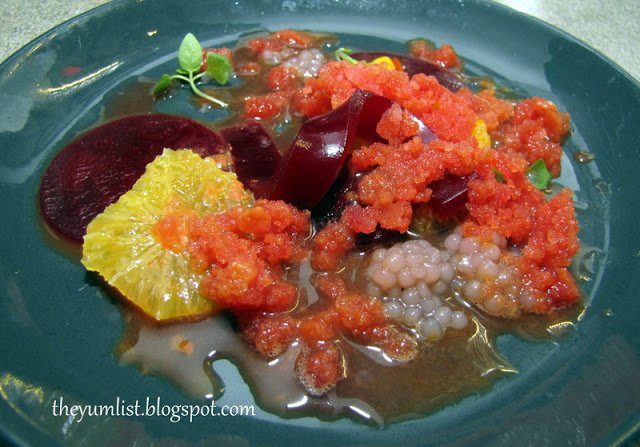 Orange, Beetroot and Tapioca Salad in Raspberry Vinegar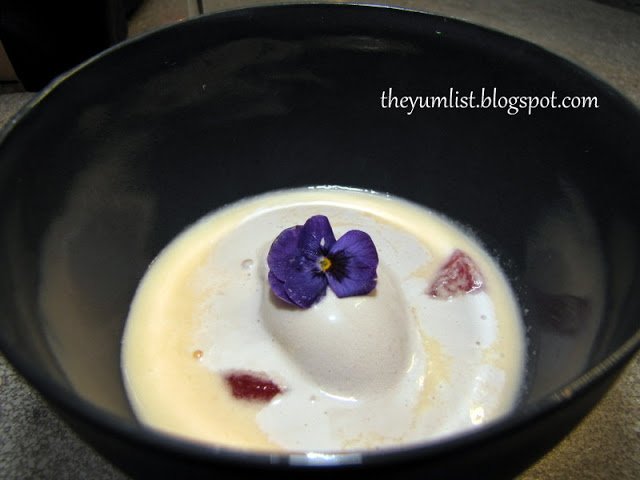 Rock Melon Soup with Port Wine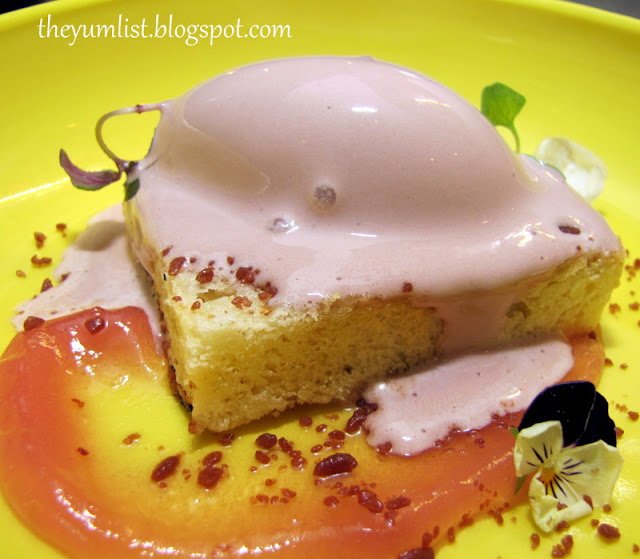 Foi Gras Parfait on Brioche with Cranberry – inspired by ice cream sandwiches commonly sold on Orchard Rd. in Singapore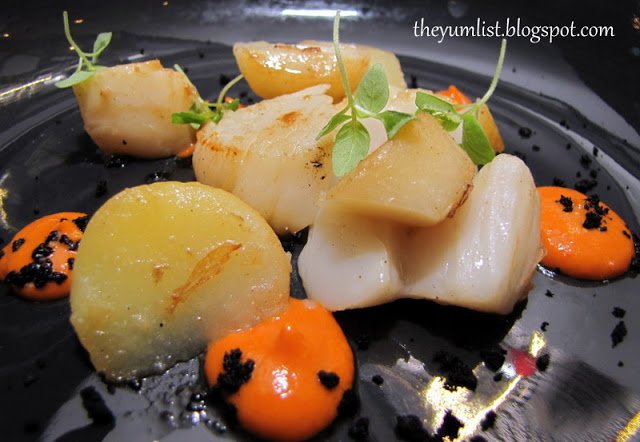 Soft Melt-in-Your-Mouth Scallops, Paprika and Confit of Potato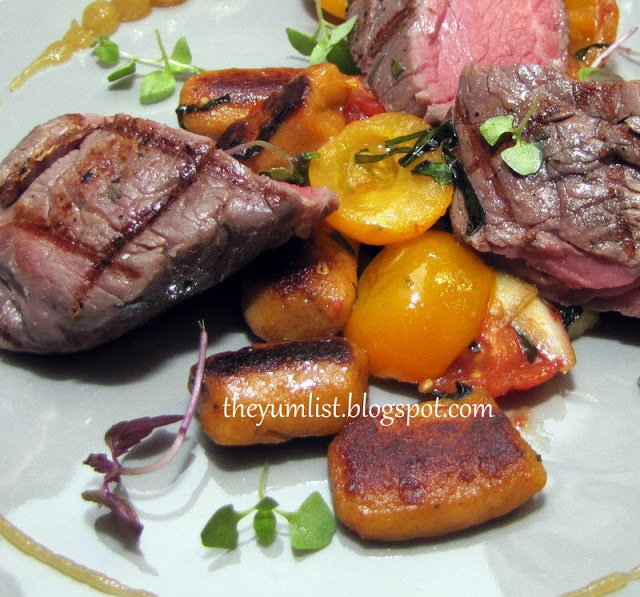 Tenderloin, Gnocchi, Onion Toffee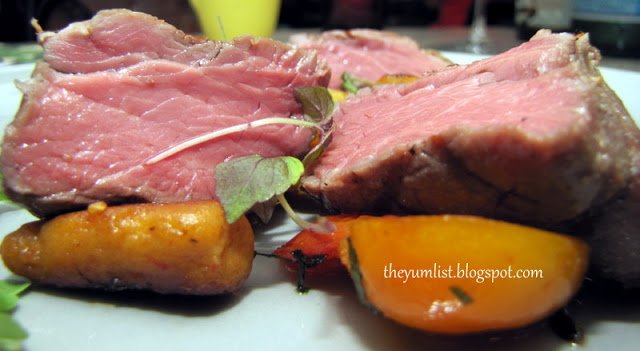 Tender Cuts of Tenderloin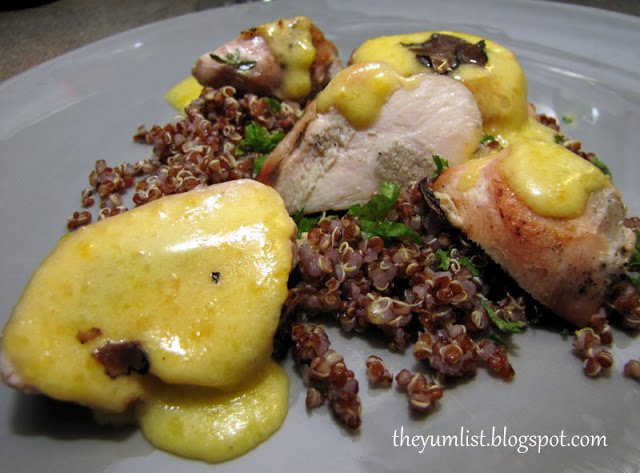 Chicken, Quinoa and Truffllondaise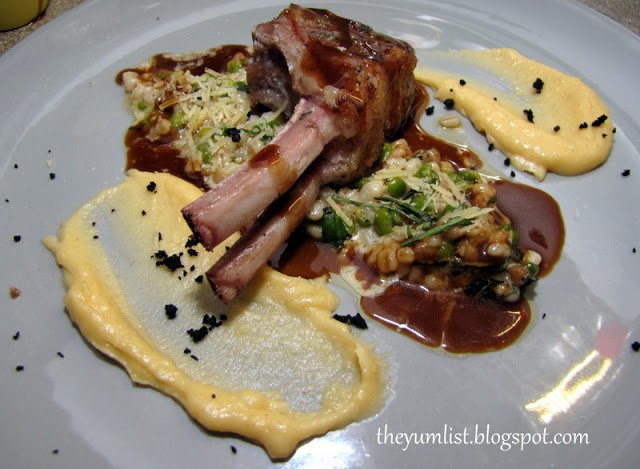 Lamb with Barley and Peas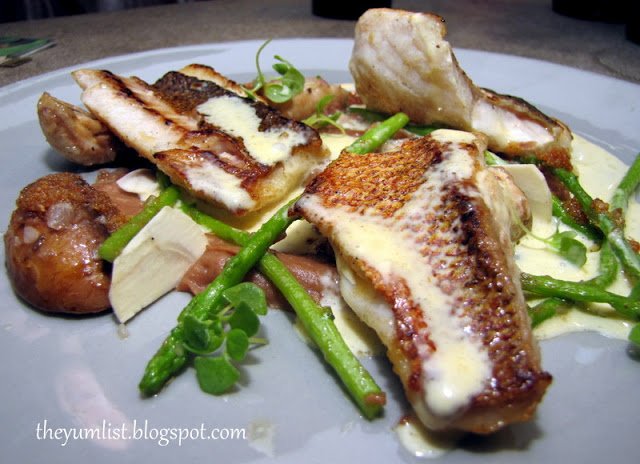 Red Snapper, Asparagus, Brown Butter and Chestnut Cream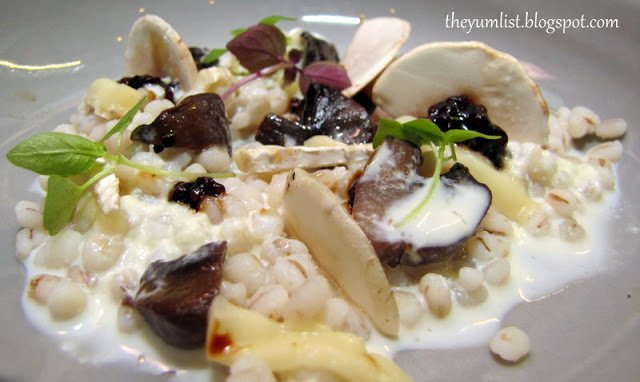 Hit and Mrs. Version of a Palate Cleanser (in place of a sorbet) – Barley, Brie and Mushrooms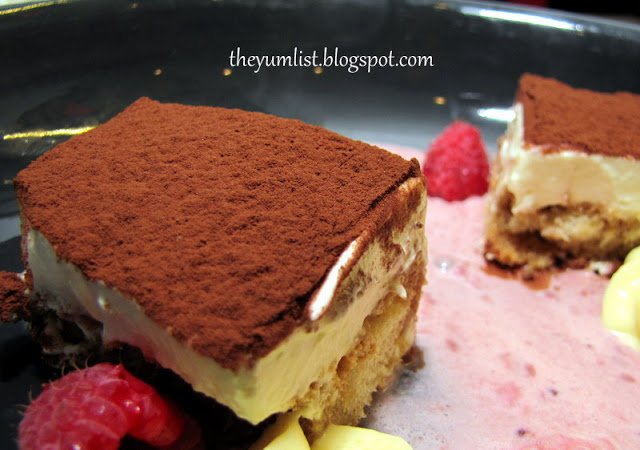 Tiramisu with Mixed Berry Sabayon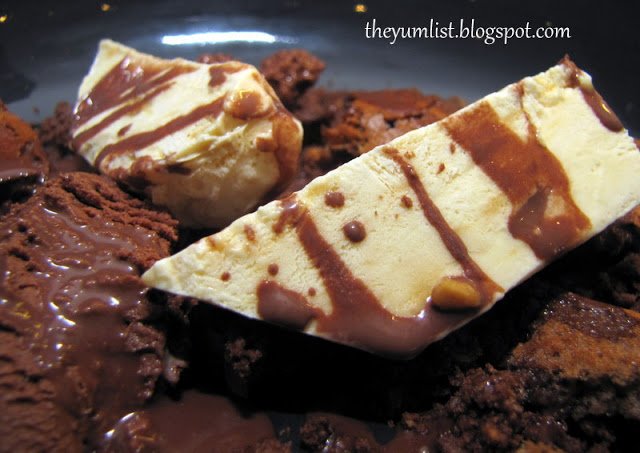 Chocolate Mousse, Brownie and Peanut Butter IceCream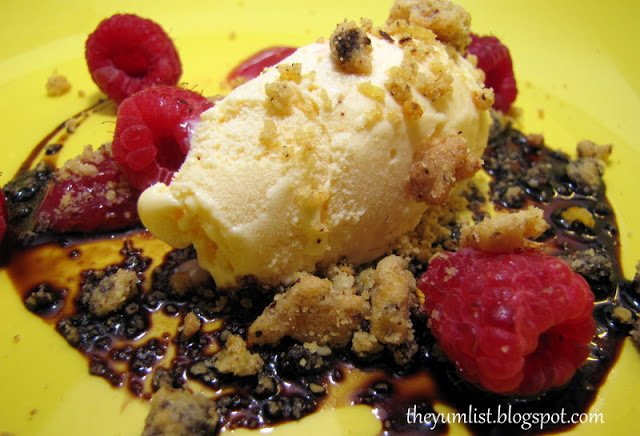 Lemon Custard, Crumble, Raspberries and Balsamic Reduction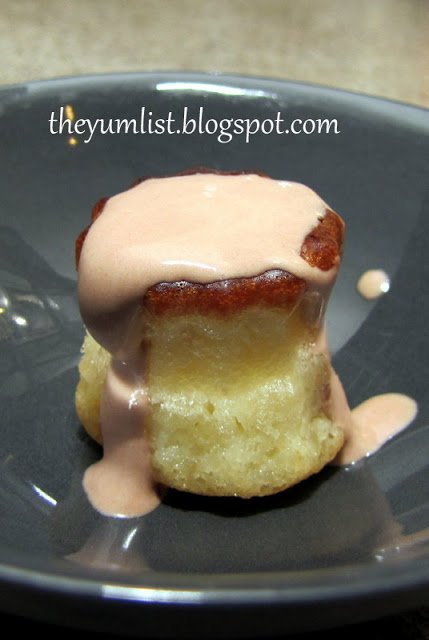 Petite Four
Hit and Mrs., Bangsar
Words by Sam Gibbs
Photos by The Yum List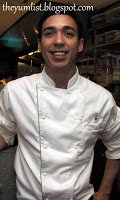 Chef Mishad Pinot
Tucked in a sleepy but picturesque little street in the back of Bangsar, between the Enrichment Centre and the Malay Curry Shop, one will find an enigma that truly redefines the art of novelty and flavor when partaking in a dining experience. The eclectic interior decoration, in a sense, defines the entire experience at Hit and Mrs. – from the retro/colonial 60s bar and lounge upstairs, to the chic al fresco industrial finish of the dining room, to the open kitchen and servery, and even the burgundy paint finish of the bathroom tops off this inviting environment. The open kitchen is part of the downstairs dining area and from within its perimeter the team work with quiet efficiency turning out an amazing vista of flavours. Simple but stylishly dressed tables dominate the semi open air atrium that is also air conditioned and pleasantly cool. Upstairs, a well stocked bar provides an ambient temperature undercover outdoor area with an adjoining air conditioned lounge and comfortable seating that is something akin to the family living room.
The menu reflects the bold simplicity of the dining room…Small Plate, Big Plate, Sweet Plate. Simple as it may be, the adventure for the palate lies hidden in the talent of Chef Mishad Pinot and his crew. Chef Pinot, through his extensive experience in Europe, has prepared an entirely novel culinary experience that even he has trouble in defining. 'Experimental' pops to mind, but whatever the definition, his passion, flair and expertise flowed through everything laid before us.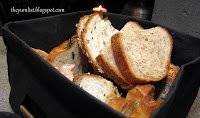 Bread Basket – Wholegrain, Ciabatta and
Focaccia Breads with Truffle Butter!
The way to my gastronomic heart lies in chocolate or truffle. The evening began with a selection of breads served with truffle butter so my heart was won from the outset. Fresh ciabatta laced with pungent truffle butter and washed down with a light Catena Zapata Alamos Torrontes white softened my post traffic jam blues and rolled out the red carpet for the ensuing gastronomic odyssey.
The Small Plates were extraordinary and certainly the road less travelled. The Beetroot and Orange focused the flavour of the aforementioned with powerful citrus and the more earthy beetroot combined in a sauce entangled with raspberry balsamic soaked tapioca beads. My palate, set alight with this sweet and tangy bow shot, was then launched into the fray with melt-in-your-mouth Scallops, Rock Melon Soup with port wine and the finale, Foie Gras Parfait served on brioche with cranberries. Each dish was a truly remarkable mélange of flavour and textures that were exciting and enigmatic.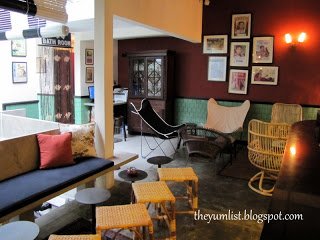 Relaxed open walled lounge and bar area of Hit and Mrs.
Big Plate was no less amazing and soon juicy medallions of stuffed chicken topped with a delicate trufflondaise sauce served on a bed of quinoa ('Keen-wa' a South American grain similar to cracked wheat) risotto reinforced the sense of adventure in this texture laden force du jour. Next came tender, medium rare lamb ribs glazed in delicious brown sauce served with barley, peas and a truly tuber flavored mashed potato. Once again the constituents were focused and set in motion by the texture of the soft barley and juicy peas. The fish (snapper) was cooked to a turn and served on a bed of chestnut paste with brown butter sauce. It was followed by tender medium rare brochettes of beef with barbecued gnocchi and an amazing onion toffee sauce. It was the sort of escapade that entices you to ask for more… just to relive the tantalizing flavour combination, even though your stomach says, "no space for more." My dining companions found some of the dishes a little heavily salted for their delicate palates, so if your sensitivity level to salt is low be sure to mention to the wait staff when you order to go easy on the sodium chloride.
Sweet Plate ensued with tiramisu followed by magnificent peanut butter ice cream and chocolate. The platter was astounding in its delivery of the full spectrum of chocolate flavor from the mousse right down to the crunchy brownie crust garnish. The ice cream delivered a gentle cooling reprieve to round out the entire experience. Having been wooed by chocolate, we finished the fantasy with frozen lemon custard with raspberry sauce that delivered a tangy zap complimented by the intense berry flavor of fresh raspberries and the accompanying sauce.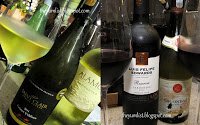 House White and Red Wines
The entire encounter at the table was harmonized by efficient and well timed table service. Prices vary from RM35 for starters (Small Plates) to RM55 for mains (Big Plates) and RM25 for Desserts (Sweet Plates). An eight course tasting menu for the whole table is too available for RM175, enabling diners to embark on a culinary adventure across the menu. A limited range of wines and Champagnes are at one's disposal along with a decent selection of whiskeys and liquors. In addition one can order mixed drinks, cocktails and punches.
Reason to visit: Hit & Mrs is a dining adventure that must not be passed up by anybody looking for a fresh, novel and thoroughly delicious dining experience.
Hit & Mrs. Restaurant and Wine Bar
by The BIG Group
15 Lorong Kurau
Bangsar, Kuala Lumpur
Malaysia
+6 03 2282 357