New Year, New Resolutions
The New Year brings new resolutions and La Mexicana has exciting things in store or guests in 2013. Starting with extended opening hours, clients can now visit seven days a week from 12noon until 11pm, 365 days a year. Lunch, dinner, afternoon snacks and post-work drinks are now all lip-smacking possibilities. Tequila and tacos or Margaritas and mole, whatever you're hankering, La Mexicana's doors are open.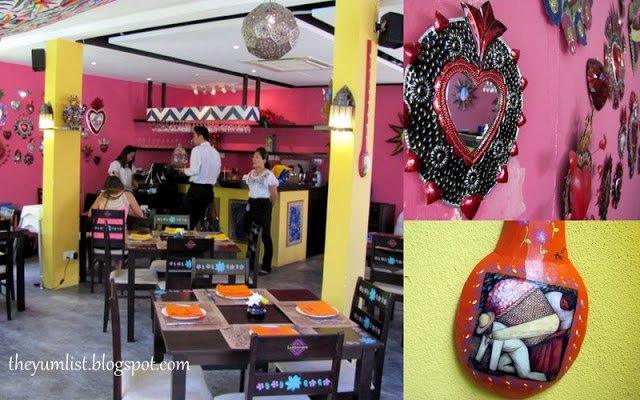 The colourful interior of La Mexican is adorned with artesania from the country. Details are inherent in the design from the flower motifs on the wooden tables, to the rustic polished cement floors, brightly painted walls, ceramic serving dishes and even the staff's embroidered shirts.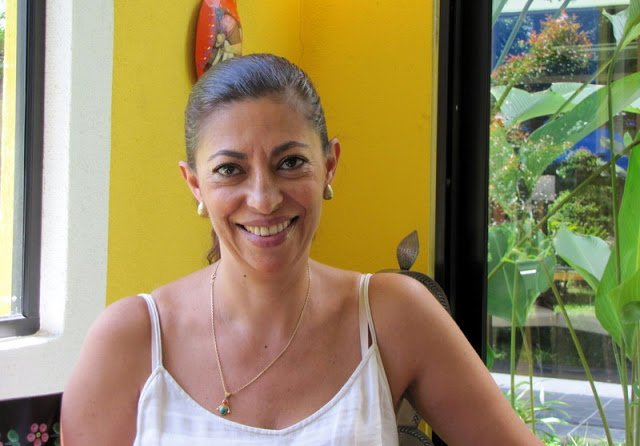 Chef Carmela is the genius behind the menu. Stubbornly sticking to serving authentic Mexican cuisine, no adaptations, she imports necessary ingredients from her homeland and makes everything from scratch. Tortillas and cheese are two things many restaurants might skimp on, but not Chef Carmela! Her insistence that all be made 'casero' (in house) is testimony to the authenticity behind the menu.
Tequila, Mezcal, Beer and Margaritas!
The drink list is quite extensive for a small restaurant. As you might expect though, a decent selection of tequilas are highlighted including Tequila Alban, Sauza, Jose Cuervo and Patron at all levels, starting from bottom shelf (RM16 a glass) and going all the way up to Jose Cuervo Reserva de Familia (RM45 per glass).  A Michelada – Corona beer and lime juice  poured over ice in a salt rimmed glass – is a refreshing start, just as is a Margarita a "La Mexicana" combining Tequila, triple sec, tuna (cactus fruit) and lime juice.
Mondays to Fridays, 5 – 8pm, sees Margaritas at "two for one."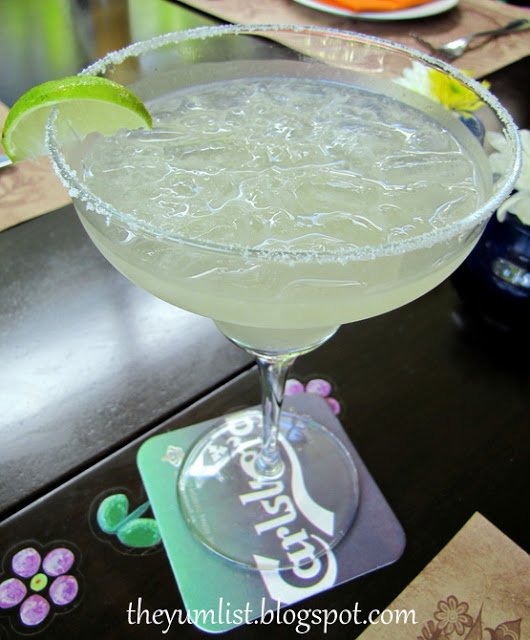 A "La Mexicana Margarita" is a recommended start to any visit. Don't miss the Buy One Free One special offered Monday to Friday 5 – 8pm.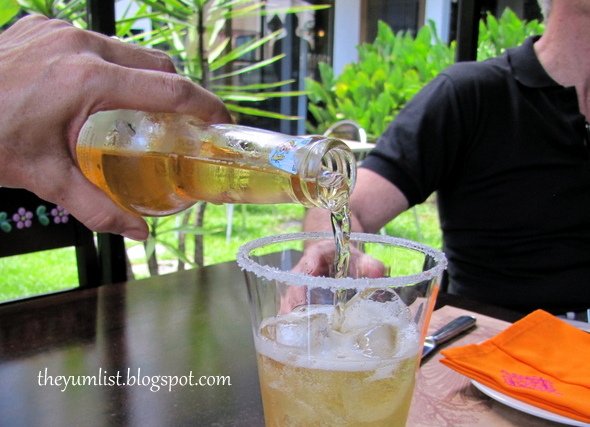 Michalada – A refreshing way to serve Corona – beer, lime, ice and salt rimmed glass.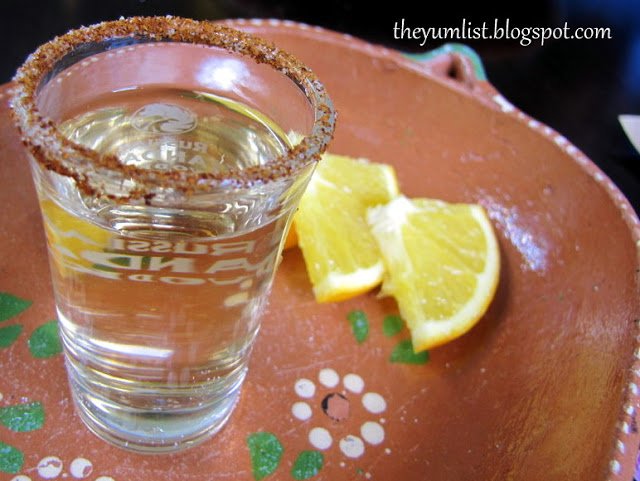 Mezcal with 'sal de gusano' (worm salt! – worms from the agave leaf are dried, crushed and mixed with chili to form this tasty rim)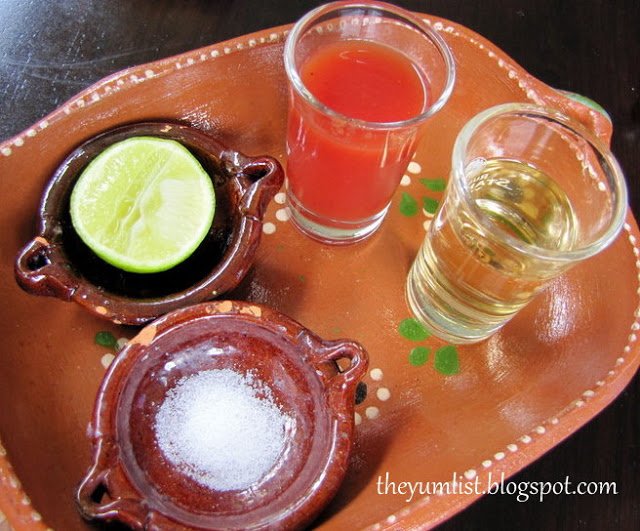 Mezcal with Sangrita
More Appetizers, More Appetizing
The expanded appetizer list coordinates well with the drinks menu. A cocktail, mescal or beer and, a couple of starters, tallies less than RM60. Aside from the fact that authentic Mexican cuisine is certifiably delicious, pork and vegetarian options leave even more clients satiated.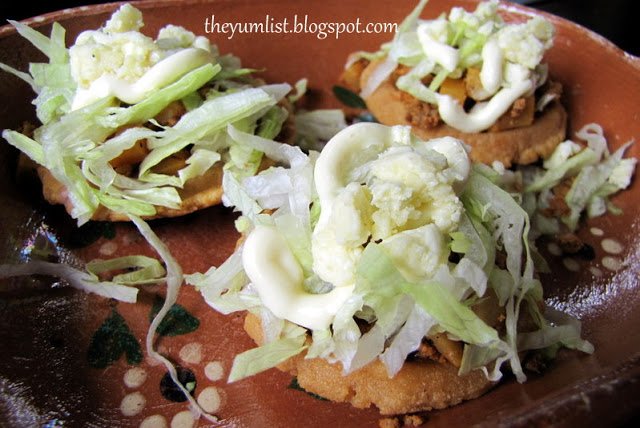 "Tlacoyos de Requeson" – Crispy fried corn dough stuffed with homemade cheese (like ricotta), served topped with cream, and molcajete red sauce. RM20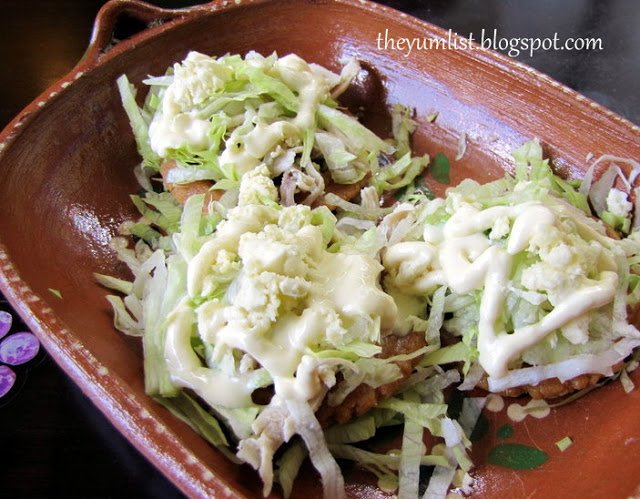 "Tlacoyos" de Frijol – Crispy fried corn dough stuffed with refried bayo beans, served topped with cream, cheese and  molcajete red sauce, RM18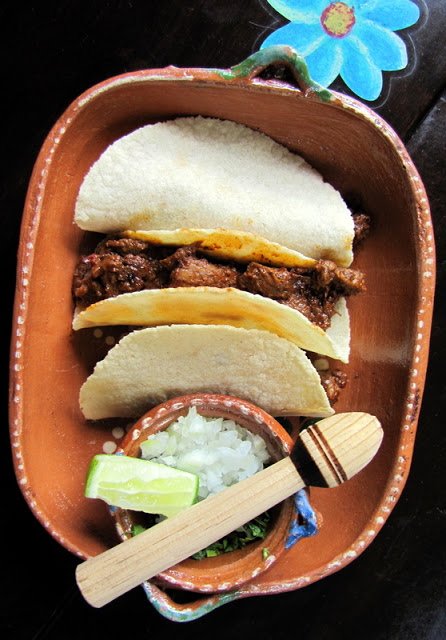 "Tacos de Bistec con Chorizo" – three tacos filled with juicy beefsteak and homemade "chorizo" served with coriander, onion and molcajete red sauce. RM25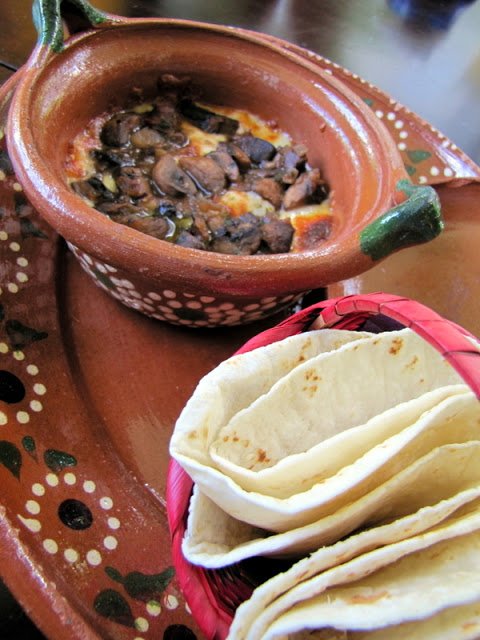 "Queso Fundido con Champinones" – Mouth watering melted cheese, mushrooms, with flour tortillas and salsa verde. RM18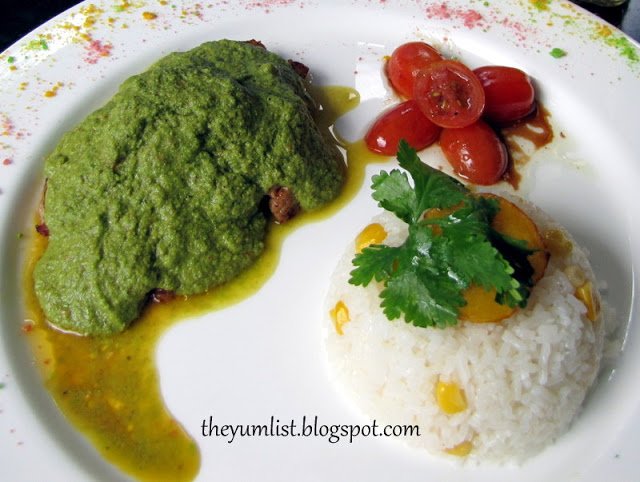 Cerdo "Yukateco" – Pork tenderloin in a creamy pumpkin seed sauce with Habanero chili and fresh tomato salad. RM56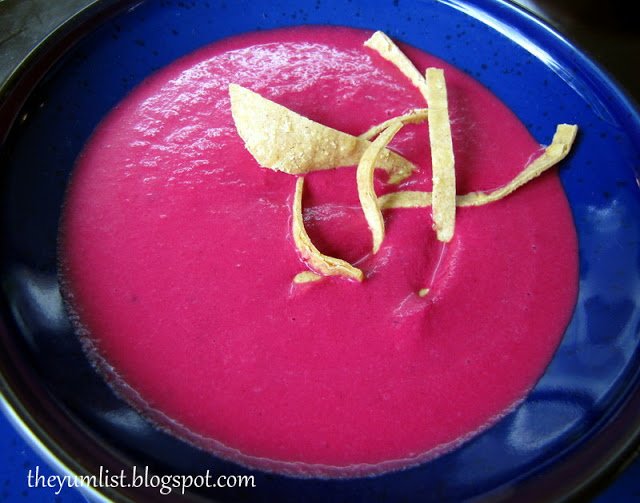 Crema "La Mexicana" – Refreshingly delicious creamy chilled beetroot and chili soup garnished with crispy fried tortilla strips. RM24
Saporific Start to 2013!
Spanish chitter chatter and boppy Latin tunes pledge genuineness to the setting. The rustic Hispanic décor and direct-from-the-homeland beverage list are only second to the scrumptious cuisine. It seems that La Mexicana  is off to a saporific start to 2013!
Reasons to visit: additional appetizers, new prices, extended opening hours and authentic Mexican cuisine prepared by not one but two Mexican chefs!
La Mexicana
The Terrace at Hock Choon
Jalan Nibong (off Jalan Ampang)
Ampang, 50450 Kuala Lumpur
Malaysia
+6 03 425 35251