* Note Circus is now closed.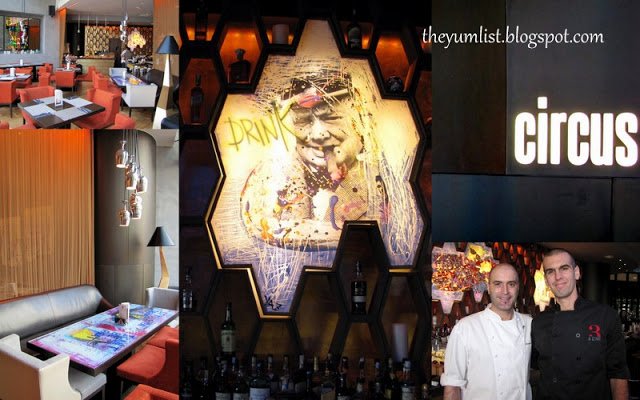 Circus Interior and Spanish and Peruvian Chefs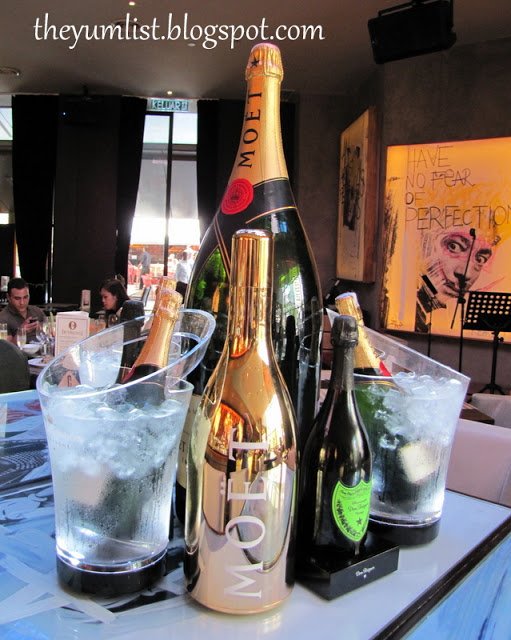 Moet & Chandon and Dom Perignon – the liquids attracting the crowds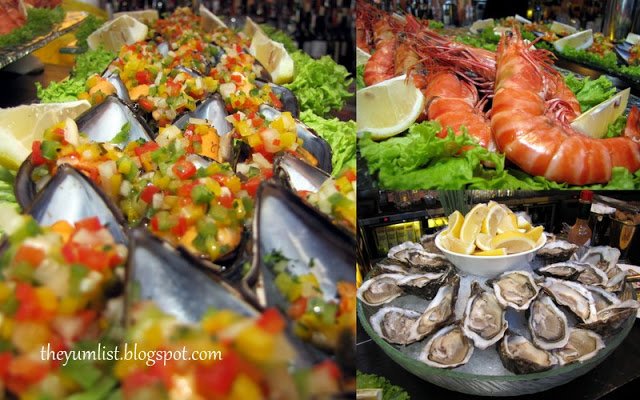 Seafood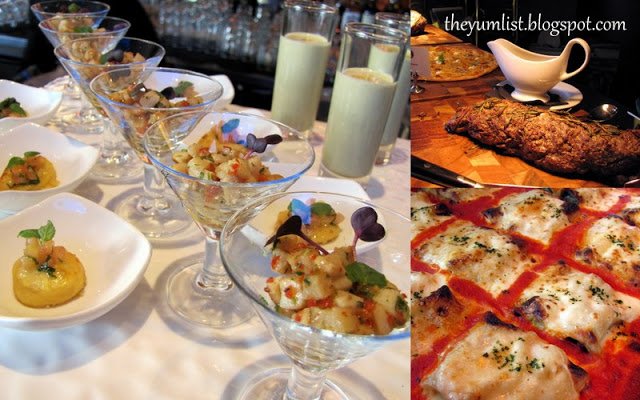 Starters and Hot Dishes
Cheese Platter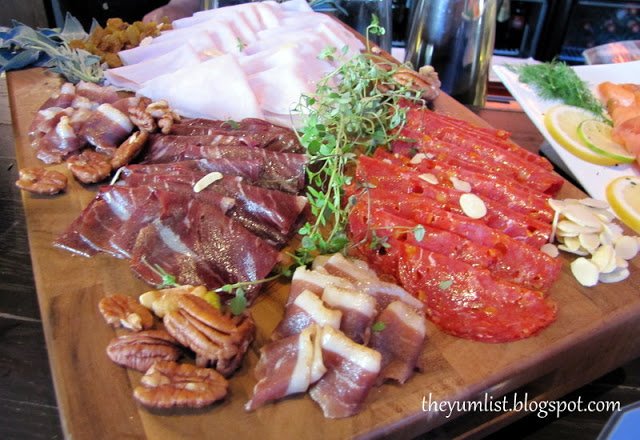 Cold Cuts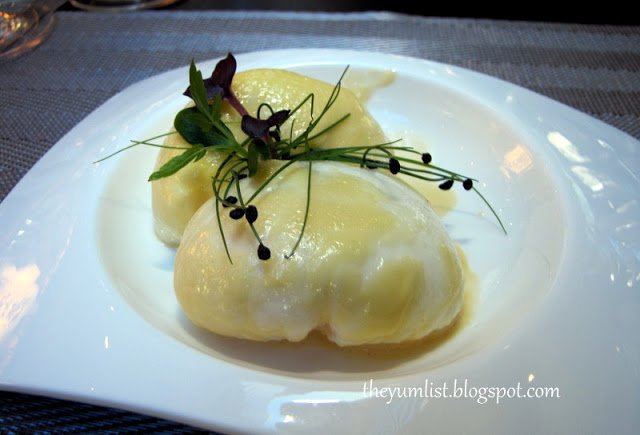 Eggs Made to Order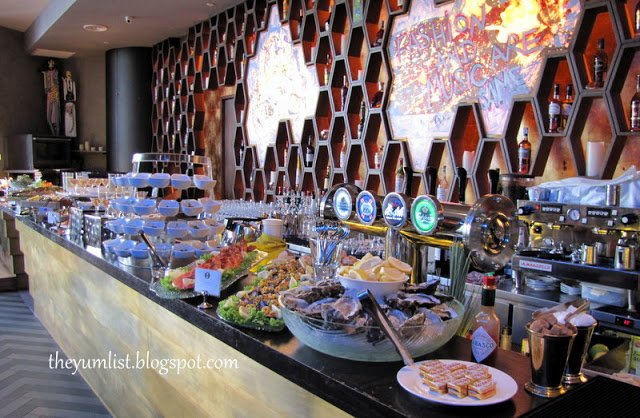 The Buffet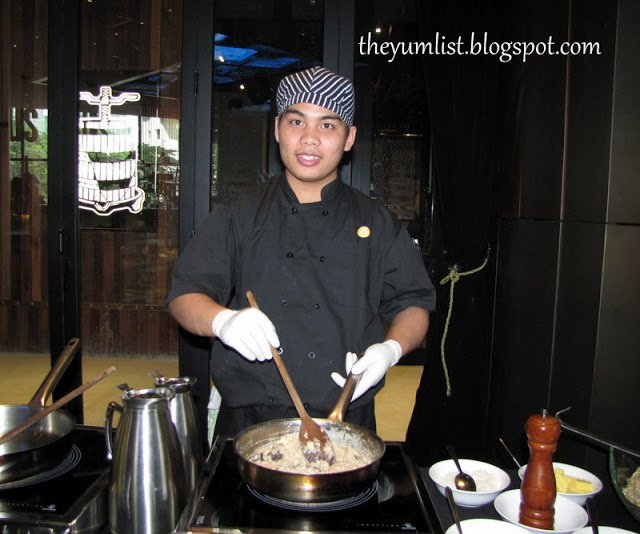 Risotto Station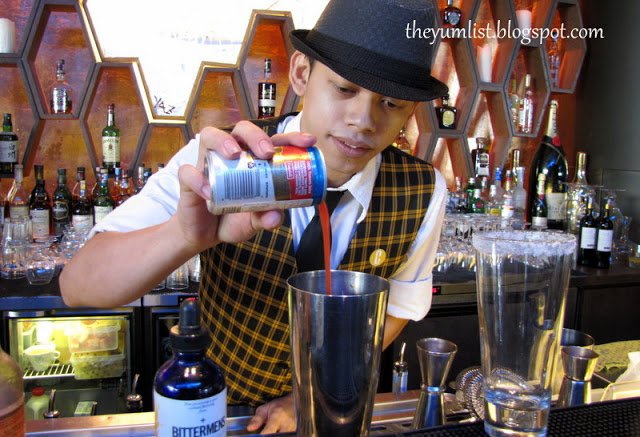 The barmen won't let you go thirsty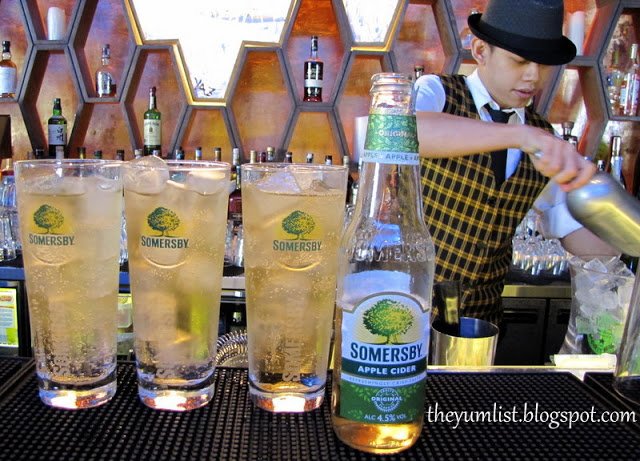 Somersby Apple Cider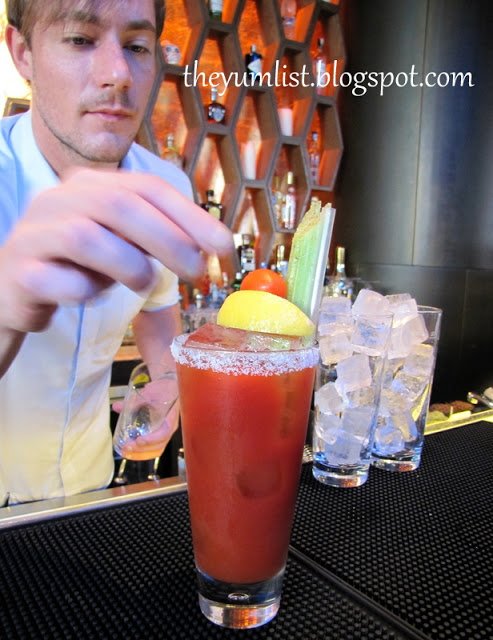 Bloody Mary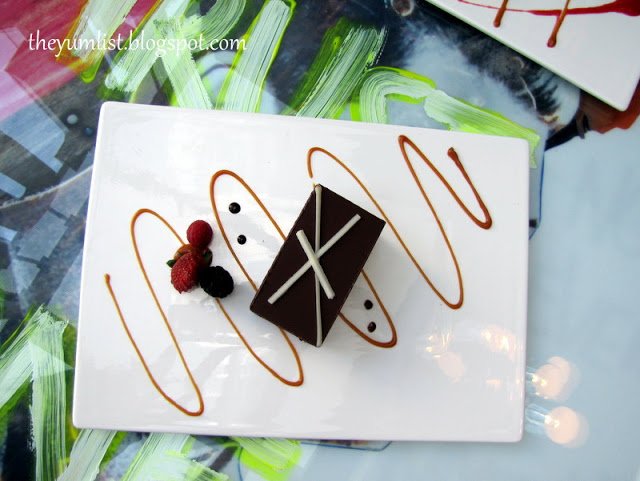 Chocolate Cake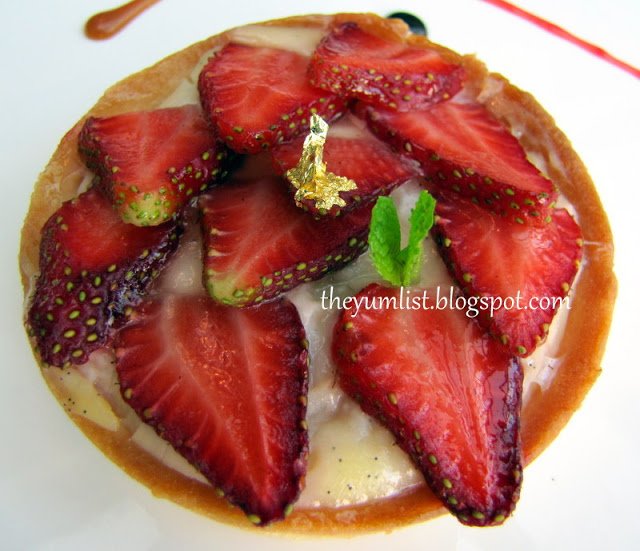 Fruit Tart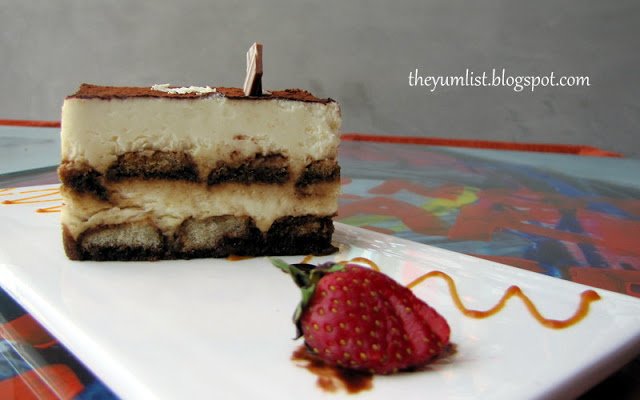 Tiramisu
Sunday Hangover Brunch, Circus, Pavilion, Kuala Lumpur,
Malaysia
Bubbly brunches sure have become a fashionable way to spend,
or end, a Sunday in Kuala Lumpur. With free flow champagne, sake, beer,
cocktails, wine and Prosecco spilling around the city, the swirling stream of
options makes it difficult to pick one from the cascade. Circus, though, in
Pavilion, has been stirring up the competition and perhaps provided the zenith
to the scene with the introduction of its Sunday Hangover Brunch inclusive of…
(drum roll) free flow Dom Pérignon!
A drop of this luscious (I hear) liquid is yet to pass these
lips, but for those with the means and the moolah, this vintage-only Champagne
is thought to be the bee's knees (or the grape's vine?) Anyway, one bottle of this,
for-the-privileged bubbles, is listed on most wine menus around KL for about
RM900 per bottle. Given four hours of drinking time, I'm sure there are those
out there who are more than capable of getting value for money at a free flow
brunch.
Less costly packages come in the form of bottomless glasses
of Moet & Chandon, cocktails or non-alcoholic beverages. As a sideline, an
international buffet borders the bar so that you might pretend you're there for
lunch, rather than imbibement alone. Highlights include fresh quality seafood,
a live risotto station, flavourful tender roast and a plated selection of
desserts from the glass display.
Besides the free flow bubbles giving individual sparkle to
Circus' Sunday Hangover Brunch, the ambience too is in a class of its own. An urban
edge is slathered across the walls, tabletops and ceiling in the form of
paintings combining street art and graffiti. A resident DJ spins non-commercial
chill music and handsome bartenders blend, shake and stir classic and creative
cocktails.
The international buffet with free flow soft drinks and
juices is priced at RM88++. Free flow Moet & Chandon, selected cocktails and
cider will set you back RM228++. For the
ultimate indulgence though, champagne rivers of Dom Pérignon and cocktails (but
seriously who's going to order a cocktail!), has the price tag of… take a deep
breathe… RM868++. The buffet runs every Sunday from 12noon until 4pm.
Reason to visit:
funky modern ambience, resident DJ playing strictly non-commercial chill music,
urban artistic ambience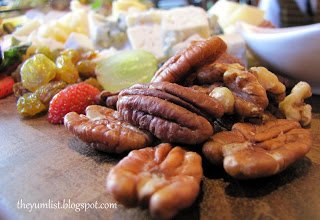 Bubbly Brunch, Circus
* Note Circus is now closed.
Circus
Lot C3.10.01b
Level 3
Fashion Avenue
Pavilion
Kuala Lumpur
Malaysia
+6 03 2141 6151