Polly Szantor enjoys three levels of luxury in the heart of the city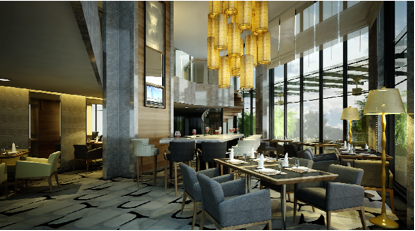 The executive section of any top hotel in the world
is a desirable place to stay, so when I was invited to review the newest Club
Lounge and Club Rooms in town, at the Grand Millennium Hotel, Bukit Bintang, I
knew I was in for a treat. When I
arrived on the 18th floor, I was greeted like royalty.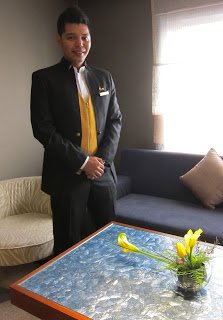 The chic uniforms of the ambassadors
(no waiters or receptionists here) added to the welcoming atmosphere, and the stylish, three-storey lounge is modern, comfortable and spacious.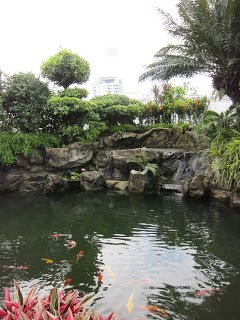 Everything is brand-spanking new, right down to the koi in the pretty pool on the patio. The outdoor dining option is perfect for an al fresco breakfast or evening cocktails. The Grand Millennium doesn't have a cocktail hour, nor do they have two cocktail hours. They offer an unprecedented three hours of free flowing wines, beers and cocktails. The chefs have created several fruit juice blends for non-alcoholic choices, and I was especially impressed with the apple/sour plum combination. There was also a generous range of delicious sweet and savoury snacks.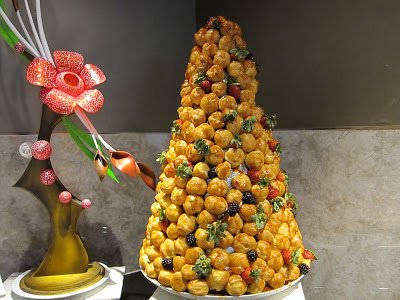 The Mezzanine level in the lounge has complimentary
high-speed WiFi, which is also complimentary in all Club Rooms.
The spacious bedrooms radiate
relaxation and tranquillity. There's a large desk with full office facilities, and the chaise longue
in the window creates a perfect reading nook. With competitive rates, which
include breakfast, WiFi and the fabulous three hours of cocktails, the executive
facilities at the Grand Millennium, which has one of the best locations in the city,
will not fail to satisfy the most discerning patrons.
Reason to Visit: To be pampered and to relax in the refreshing spaciousness of the lounge and the elegant comfort of the rooms.
Grand Millennium Kuala Lumpur
160 Jalan Bukit Bintang
55100 Kuala Lumpur