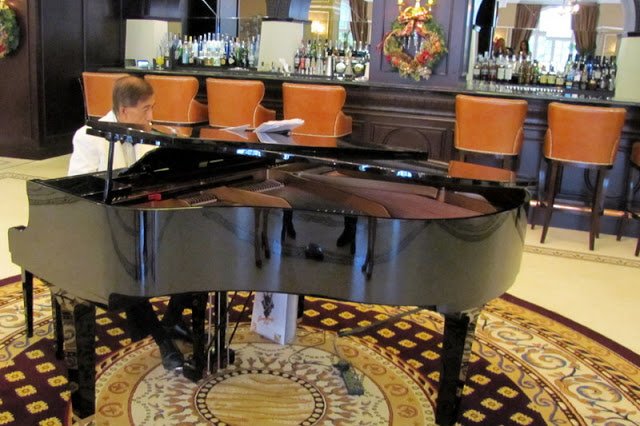 Live Pianist at The Tea Lounge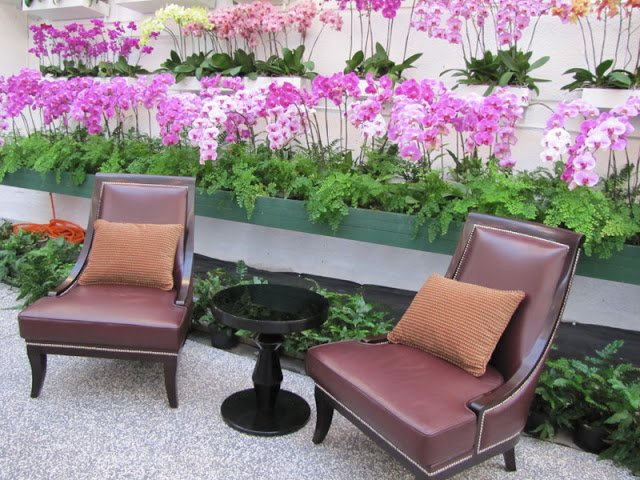 Orchid Room – with special arrangements tea could be taken amongst the blooms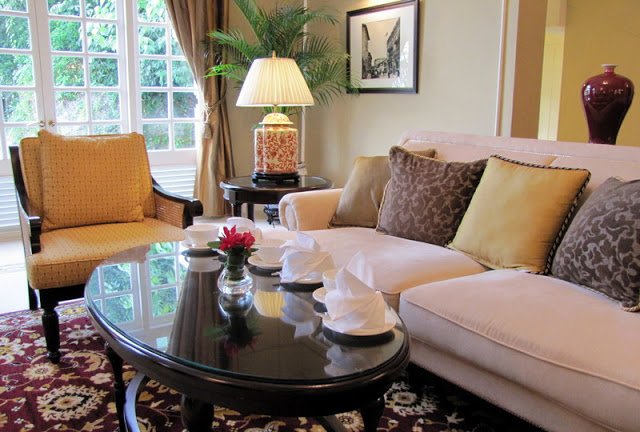 The Tea Lounge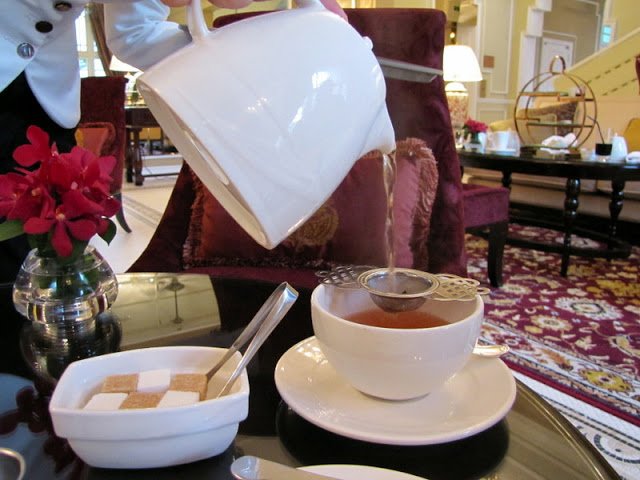 A pot of The Majestic Hotel Kuala Lumpur's own blend of tea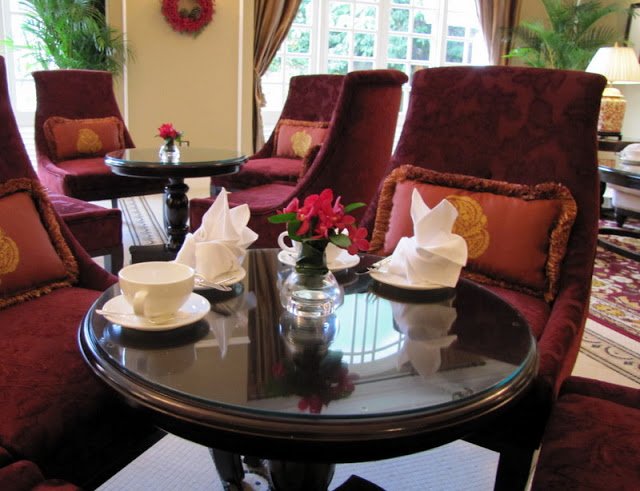 The Tea Lounge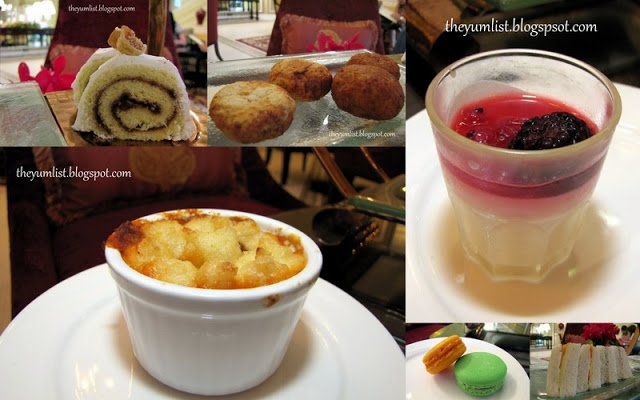 Afternoon Tea – You can choose what goes on your platter
An Elegant Afternoon
Tea at the Tea Lounge, The Majestic Hotel Kuala Lumpur
"This tranquil lounge
serves exquisite English afternoon tea with a Malaysian twist."
A live pianist works his magic on the ivory keys while white
jacketed staff subtly make their way around to guests and, elegantly dressed
patrons converse politely on arm chairs and chesterfields. Softly lit
chandeliers hang from the ceiling, ceramic-based lampshades illuminate low
tables and, gold trimmings, dark wood furniture, beige tiles and maroon
upholstery adorn the spacious yet cosy Tea Lounge of the Majestic Hotel Kuala
Lumpur.
Mid afternoons see a well-heeled crowd flock to the
charmingly restored Majestic Hotel Kuala Lumpur for the popular afternoon tea
set. Aside from an unrivaled setting and service, The Tea Lounge is also unique
in the form that you can choose which items you'd like to see on your platter.
Gone are the days of leaving a plate half full of savouries or sweets according
to your preference. The Tea Lounge gifts you the power to decide how heavily
laden you'd like your nibbles to be with sugar or salt.
The menu is divided into three sections, Finger Sandwiches,
Hot Savouries and, Desserts and Scones. It's left to your will to decide if
you'd like a smattering of each or choose uniquely sweet, savoury, hot or cold.
For this rainy afternoon, the following items caught our eyes: Tomato and
Cheese Sandwich; Chicken and Mushroom Sandwich; Breaded Crab Cake; Shepherd's
Pie, Brandade Snapper; Raspberry and Raisin Scones with Preserves and Clotted
Cream; Date and Fig Rolls and; the Panna Cotta Shot with Exotic Fruit Compote.
If you're familiar with The Yum List, you'll know that I'm a
bit of a fuss when it comes to scones. Having grown up with my mum having a
reputation for the 'best scones in the county,' for me, not just any blob of
dough will do. A scone (Skon please, not
skoan!) should be both light and well risen but also dense enough to offer
something to bite into. It should last longer in your mouth than a cupcake and
have a subtly to the flavour that allows it to be savoured with a thin strip of
butter across the top, or go equally well with a slathering of jam and cream. I
might never find a scone that rivals my mum's (I guess we all have those dishes), but the chefs at The Tea
Lounge do an honourable job in creating a replacement, especially considering
my own mum is over 5000km away.
The afternoon tea set is inclusive of a pot of Majestic tea.
Six food items can be chosen for RM68 and eight items for RM78. Bites come in
pairs, so one order is sufficient for two. This treat runs from 3:30 – 6:30pm
daily. Weekends can be particularly busy so reserve in advance to avoid
disappointment.
Reason to visit:
afternoon tea with a truly colonial feel, personalized selection of bites,
scones with preserves and clotted cream
Tea Lounge
The Majestic Hotel Kuala Lumpur
5 Jalan Sultan Hishamuddin
50000 Kuala Lumpur
Malaysia
www.majestickl.com
+6 03 2785 8000