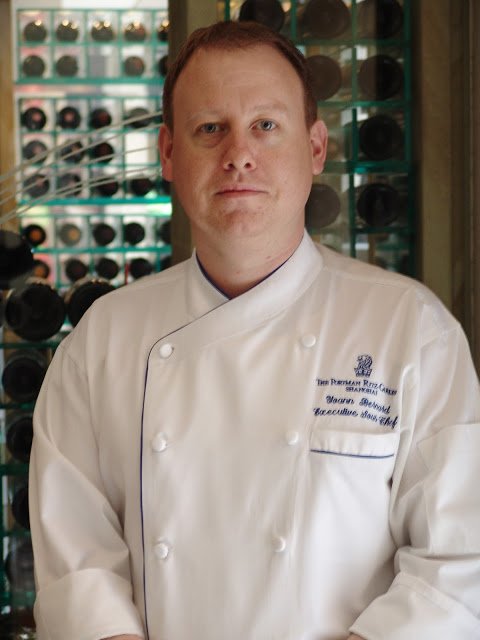 Executive Chef for the Ritz Carlton Kuala Lumpur, Yoann Bernard
The Yum List catches up with Executive Chef for the Ritz Carlton Kuala Lumpur, Yoann Bernard to discover a little of his past, some exciting minglings with celebrities and his favourite foods.
What do you do and how did you get into the industry?
I discovered a passion for food at 13 years old, at the age of 14 I joined a culinary school in France, After four years of training with two Diplomas in my hand (Culinary & Pastry), I worked in few restaurants in France then I had a great opportunity to move in USA at the age of 21.
Where have you lived around the world?
France (Brittany)
USA (Atlanta, Kansas City, Hollywood Los Angeles)
Spain (Marbella)
Russia (St Petersburg)
Singapore (Singapore)
China (Shanghai)
Share with us an interesting story from one of your postings.
During my time in Hollywood I meet a lot of celebrities as they were coming to the restaurant very often. I could give you some names but the list will be too long. One of my best memories was for Muhammad Ali's 63rd birthday (I did his birthday cake and brought it to his table). Also the day Mike Tyson came into the kitchen and signed a pair of boxing gloves for me, but I'll never forget the first celebrity I met which was Michael Jordan – what a great moment!.
What's the best/ worst part of your job?
The best part is that it is not a work but a passion to me, for the worst part I will say that we always work many hours sometimes days are too short.
What's your favourite Malaysian food?
I have to be honest I have no one favourite but I really love all Malaysian specialties which I have discovered during my first time in Asia in Singapore.
What's your favourite meal at the Ritz?
I love the food in our Sunday Roast. The Sunday roast is for me an exclusive place where you can enjoy great food in a relaxing atmosphere as it is only served exclusively for 30 persons every Sunday.
What's your perfect food and wine pairing?
Seafood tray (from Brittany) and Riesling wine (together with a sea view) and beef with Bordeaux or Burgundy Wines. Turbot Fish (also from Brittany) with Chablis wine.
What can guests look forward to in terms of Food and Beverage at Ritz in 2013?
Guests will be excited by our upcoming menu changes & culinary cooking classes & promotions with a Michelin starred chef.
Chef Yoann, thanks for chatting with The Yum List. We can't wait to hear more about your new menus and promotions with the yet to be revealed Michelin starred chef!