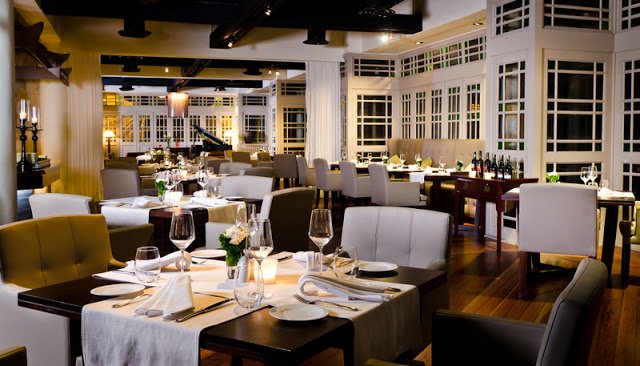 Senja, Saujana Hotel, Shah Alam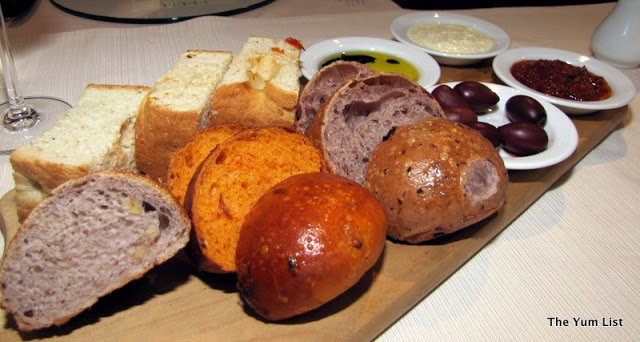 Home Made Bread and Dips – Always a good sign of the quality of what's to come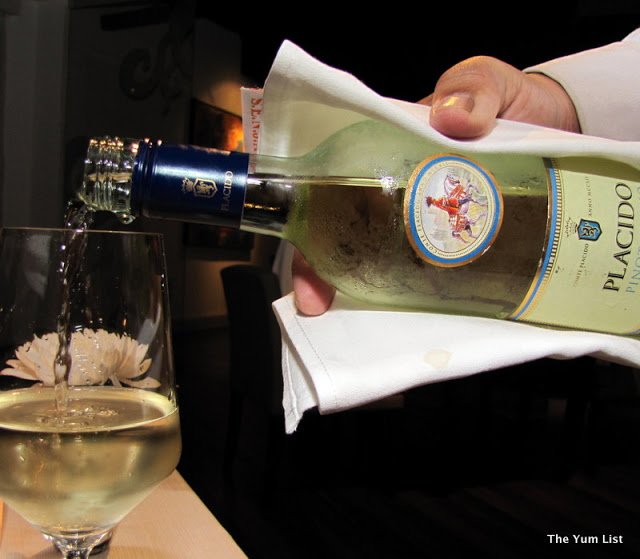 Italian Placido Pinot Grigio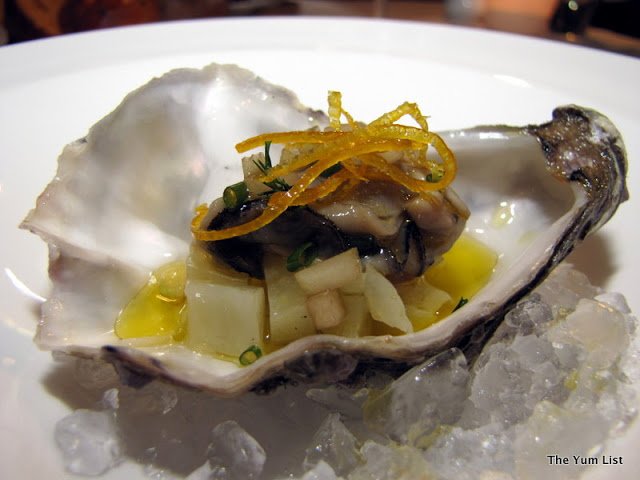 Oyster with Fennel Confit, Cucumber and Chives Vinaigrette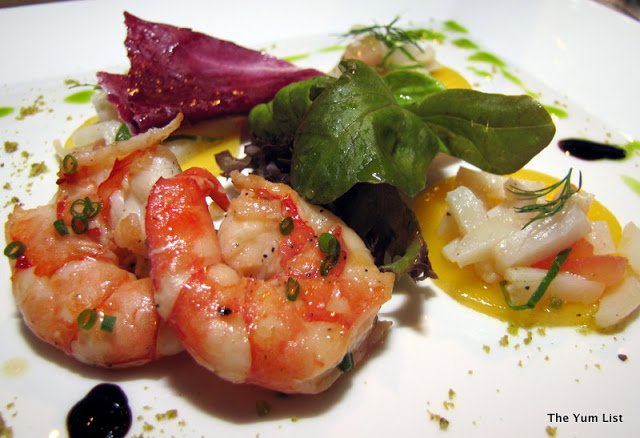 Salad of Marinated Prawn and Scallop with a Seasonal Mango Carpaccio and Sherry Vinegar Reduction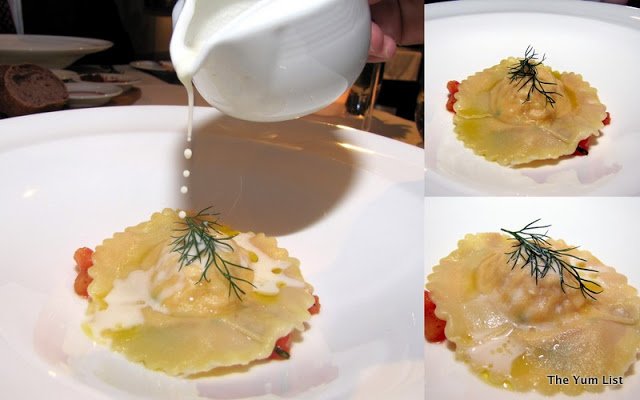 Salmon Raviolo on a Bed of Tomato and Basil with Lobster Consommé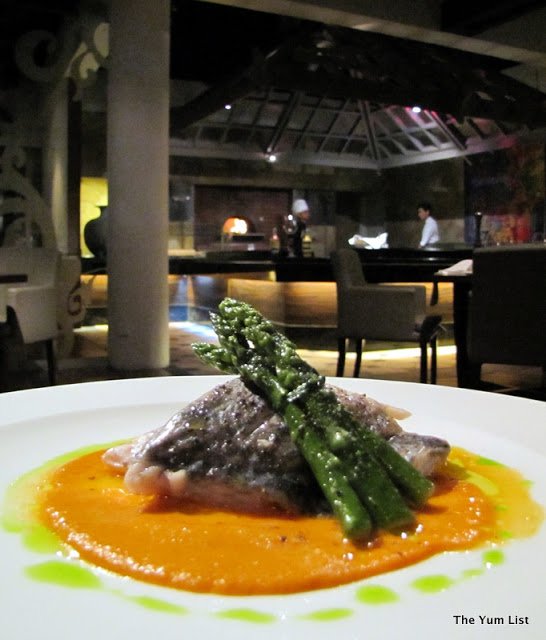 Poached Fillet of Sea Bass with Asparagus and Sweet Red Pepper Sauce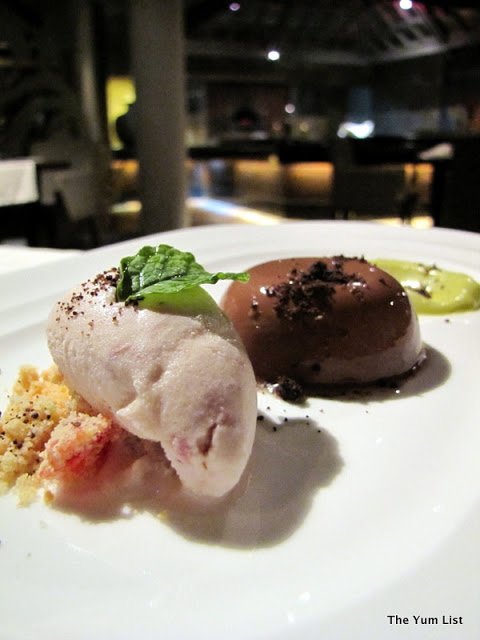 Chocolate Pudding with Homemade Avocado and Strawberry Ice Cream
Valentine's Menu at Senja, Saujana Hotel, Malaysia
Intimate candle lit tables overlooking the lake, red rose
stems and rustic home made Italian cuisine set the scene for a romantic
Valentine's dinner at Senja Italian Restaurant at the Saujana Hotel.
This Valentine's Day, Sicilian Chef, Filippo Giunta, of
Senja has developed a four course menu designed to elevate the senses and
remind you how the simple things in life are what really matters – good wine,
great food and the company of your loved one.
Italians have a worldwide reputation for their passionate displays
of affection and declarations of love. Chef Filippo is no different and his ardour
for, and devotion to, preparing superb fare is evident in every dish. From the
homemade bread and whipped butter beginning, to the decadently rich pudding
finish, every detail is given obvious care and attention.
The Valentine's menu begins with an amuse bouche of Oyster
with Fennel Confit, Cucumber and Chives Vinaigrette. The distinct flavours of
oyster and fennel balance each other, while the soft hints of cucumber and
chives plash the roof of your mouth.
An appetizer, Salad of Marinated Prawn and Scallop follows. Brightened
with a Seasonal Mango Carpaccio and Sherry Vinegar Reduction, it's recommended
to take a bite of each together to experience the all-enveloping goodness of
sweet, savoury and sour.
Bridging the appetizer to the main, the seafood theme
continues with Salmon Ravioli on a Bed of Tomato and Basil with Lobster Consommé.
Table service pours drops of cream on the al dente pasta adding smoothness and
richness to the plate.
Land or sea is the choice for the main. Poached Fillet of
Sea Bass with Asparagus and Sweet Red Pepper Sauce provides more red for
romance and the Herb Crusted Rack of Lamb with Glazed Baby Shallots, Baby
Carrots and a Thyme Reduction is tender enough to melt any man's heart.
Dessert is a must for Valentine's Day and it better be
chocolate. The chef's own creation, Chocolate Pudding with Homemade Avocado and
Strawberry Ice Cream finishes the meal but not the evening…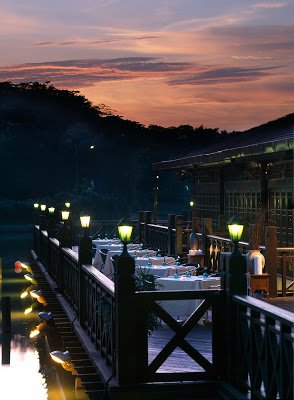 Outdoor Balcony, Senja
The Valentine's set menu is priced at RM180++ per person or
RM360++ with wine pairing. Each couple receives a polarized picture and a rose
to take home. Reserve in advance to ensure your sweetheart feels cared for on
this day of devotion.
Reason to visit: beautiful
setting, rustic Italian cuisine, attentive service
Senja
Saujana Resort
Jalan Lapangan Terbang SAAS
40150 Shah Alam
Selangor Darul Ehsan
Malaysia
+6 03 7843 1234