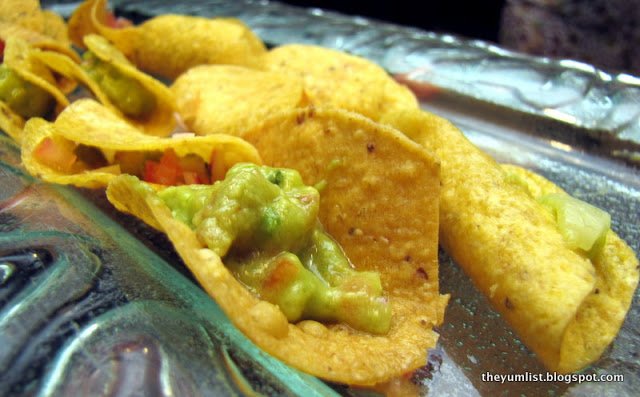 Tortilla Chips and Guacamole – Mexican Fiesta at InterContinental Kuala Lumpur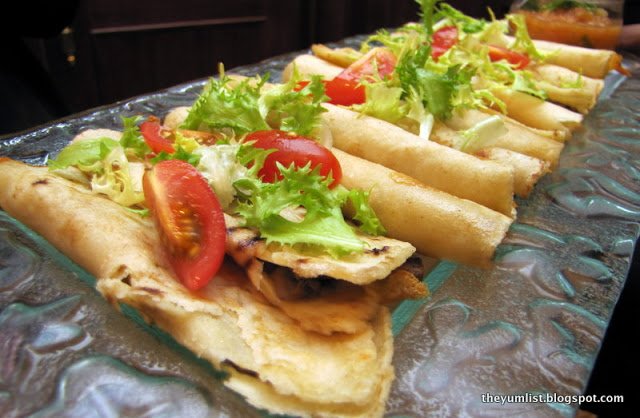 Cheese Quesadillas
Mexican Fiesta, Serena Brasserie, InterContinental Kuala Lumpur
Words by Polly Szantor
Photos by The Yum List
The Mexican Fiesta, April 1–15 at the Intercontinental Hotel, is aimed at promoting Mexican gastronomy, and gives us a chance to sample authentic Mexican food. Designated an Intangible Cultural Heritage of Humanity by UNESCO in 2010, traditional Mexican cuisine is built around corn, beans, and chilli, with a healthy scattering of tomatoes and peppers. The Serena Brasserie at the InterContinental Kuala Lumpur will feature two outstanding Mexican guest chefs, Salvador Vasquez and Tania Gonzalez, who will assuredly titillate your tongue with the fabulous flavours of Mexico.
I tasted several Quesadillas, including cheese, chicken, beef and mushroom with cheese. My favourites were genuine corn tortillas created by Paola, a beautiful Mexican lady who demonstrated how to mix and cook the tortillas and she also assembled a lovely, roasted tomato salsa. This was the real deal, and I anticipate similar magnificence from the guest chefs.
Along with many Mexican favourites, the menu for April will include appetizers such as Cactus Salad, Strips of Meat Mexican Style and Zucchini and Bean Salad. Some of the main dishes are Shrimp with Chilli Guava Sauce, BBQ Lamb Hidalgo Style (made with slow-cooked lamb, steamed overnight) and Meatballs in Mild Chilli Sauce, not forgetting a fabulous crescendo of Quesadillas with various fillings. Dessert choices include Churros (crispy deep-fried pastries), Crème Caramel and Mexican Rice Pudding.
You may like to order a Margarita to start your meal. Assistant Food and Beverage Manager, Connor Hadlington, is the cocktail creator at the Intercontinental, and I can certainly recommend his traditional Lime Margarita.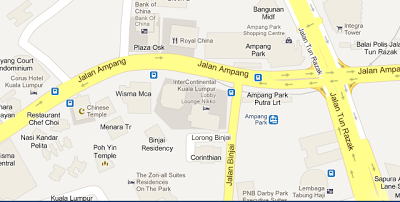 Map to InterContinental Kuala Lumpur
Reason to visit: authentic Mexican cuisine, and a mean Margarita.
This food promotion is priced at RM82++ per person (Mexican Fiesta Lunch) and RM98++ per person (Mexican Fiesta Dinner).
Serena Brasserie
InterContinental Kuala Lumpur
165 Jalan Ampang
Kuala Lumpur
Malaysia
+6 03 2782 6228