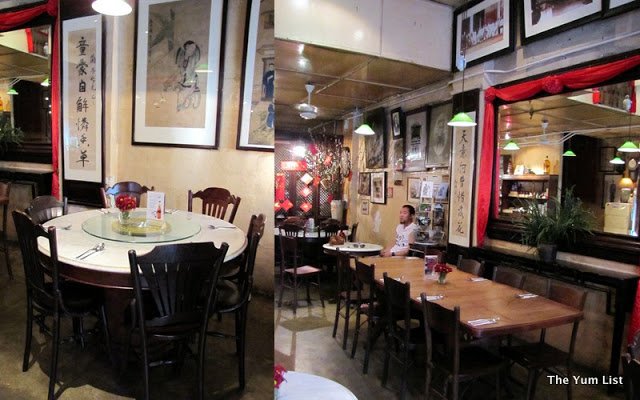 Old China Cafe – dining areas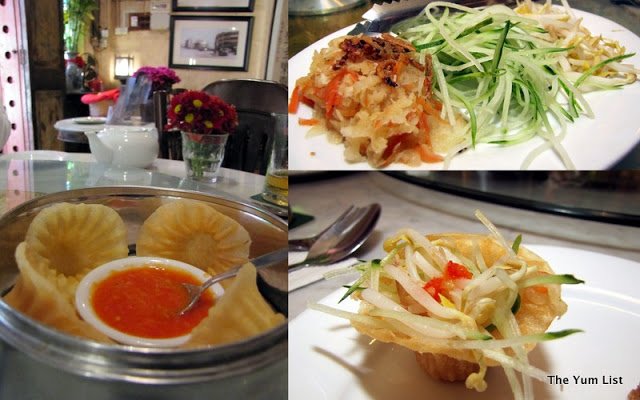 Pie Tee RM6.80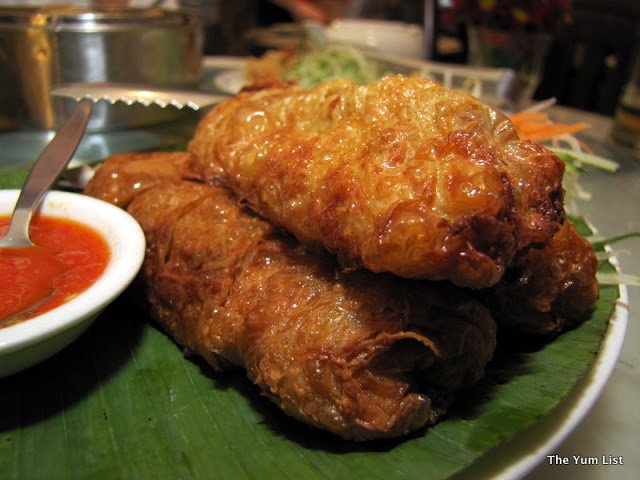 Lobak RM8.80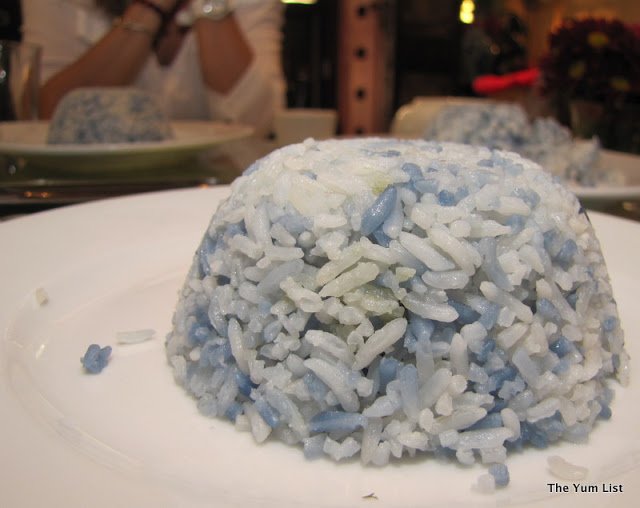 Coconut Rice RM1.80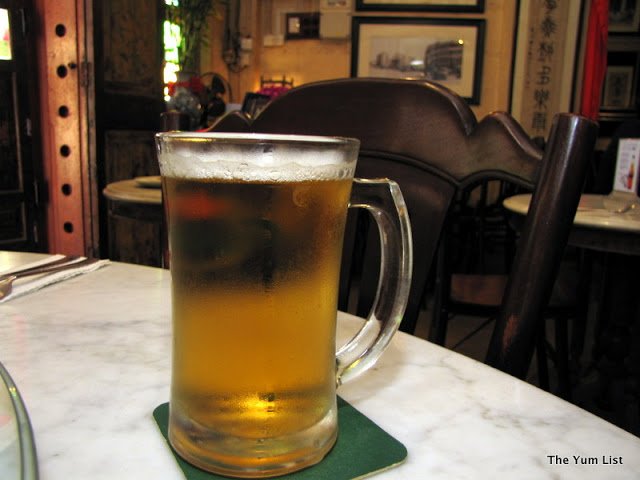 Mug of Carlsberg Draught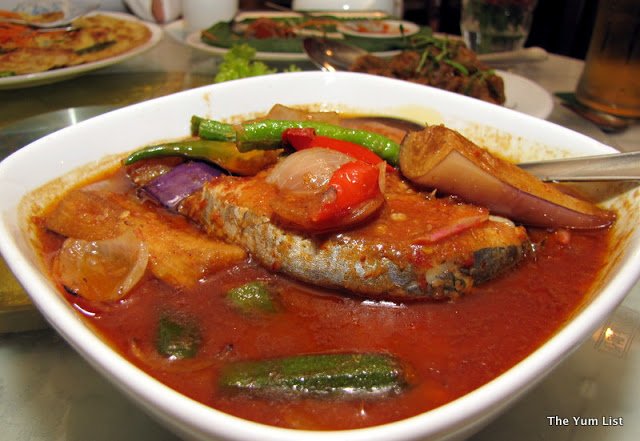 Ikan Assam RM18.90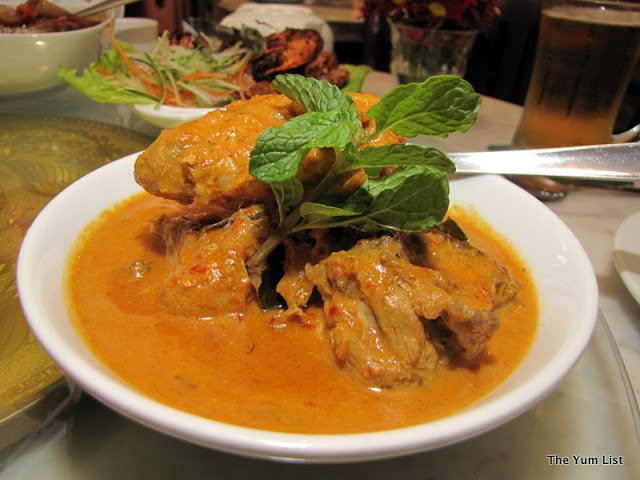 Kapitam Chicken RM13.90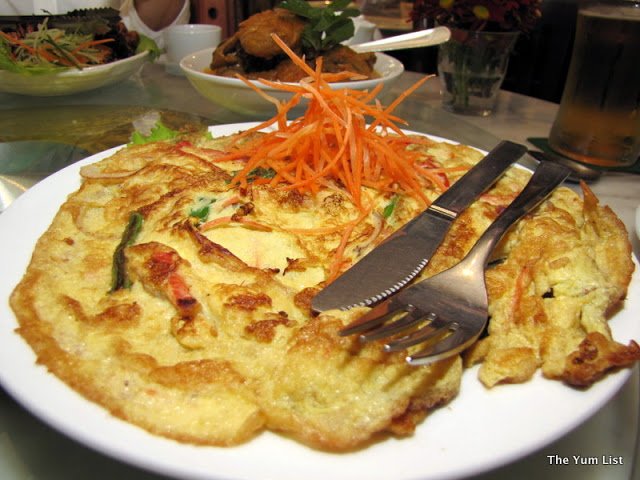 Cincalok Omelette RM8.80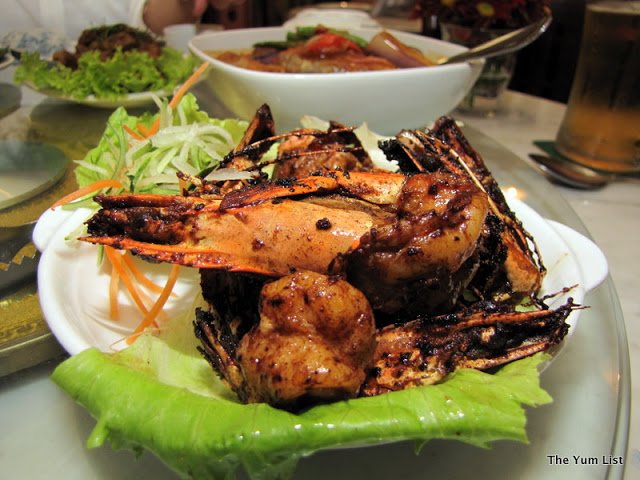 Fried Assam Prawns RM28.90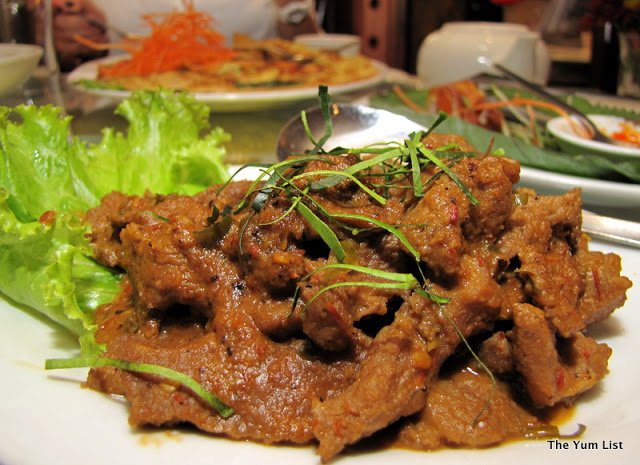 Beef Rendang RM15.80
By visiting performance poet, Paul Cookson
A little unspectacular from the outside, The Old China Cafe is situated just off Jalan Petaling in the Chinatown area of KL. It looks a little run down but not dilapidated, old but not tired. Once you walk inside however, the ambience is great and welcoming with plenty to look at – artefacts from "old China" (to these eyes anyway). Tables are spacious, not too crowded together and the room feels relaxed.
First things first, a good cold beer. They're chilled here. I've had trouble getting a truly cold one in other parts. Old China Cafe's fridge is icy.
Starters were light and tasty. Little top hats (pie tee) of crunchy pastry filled with veg and chili sauce were remarkably flavoursome… as was the stuffed pork Labak. Both, very enjoyable. The starters did their job amiably – made us look forward to the main course.
The first dish to arrive was the fragrant blue coconut rice. Visually impressive and equally tasty. My personal favourites were the fried assam prawns – gorgeous texture and taste, I could have eaten twice as many! The beef rendang was spicy, textured and very enjoyable as well. The kapitam chicken, is one to get your fingers into to get to the tasty flesh around the bone. I was pleasantly surprised by the cincalok omelette. To me, the uninitiated, omelette didn't seem the most exciting choice on the menu. This was not was I was expecting however. It was light with plenty of veg and assorted fillings. It's strong savoury flavour went down well with my chilled beer.
So, would I eat at the Old China Cafe again? Definitely.
Did I enjoy it? Definitely
Would I recommend it? Definitely
Monica recommends returning for the Nyonya Laksa.
PAUL COOKSON
Old China Cafe
11 Jalan Balai Polis
50000 Kuala Lumpur
Malaysia
+6 03 2072 5915