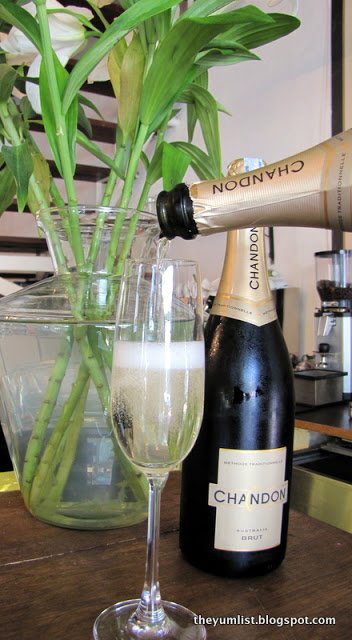 Chandon Brut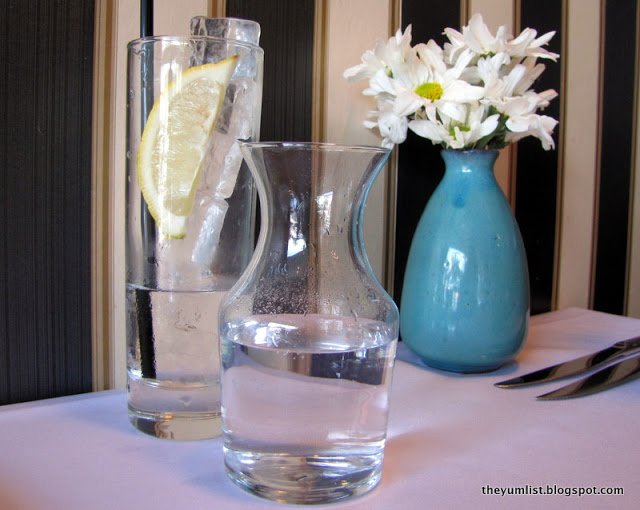 Gin and Tonic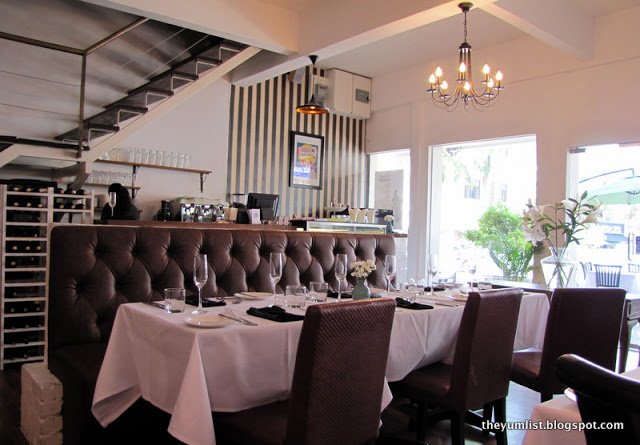 Ril's Bangsar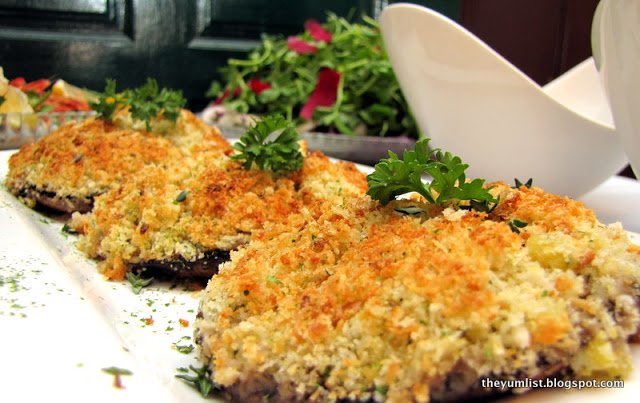 Stuffed Portobello Mushrooms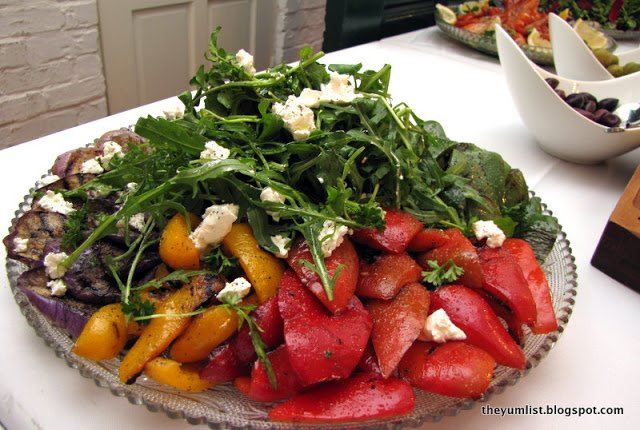 Antipasti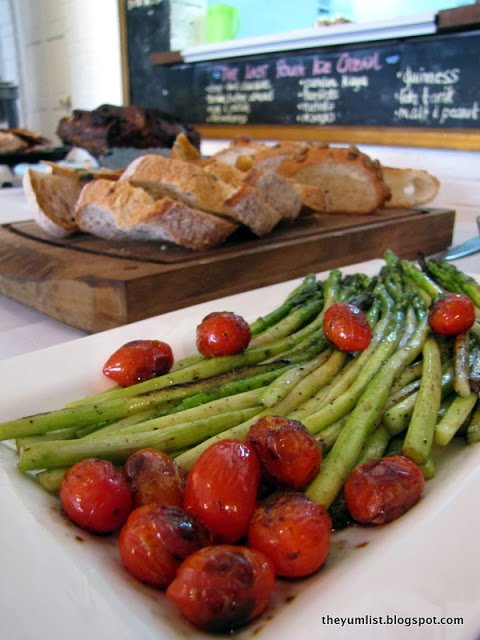 Asparagus and Artisan Breads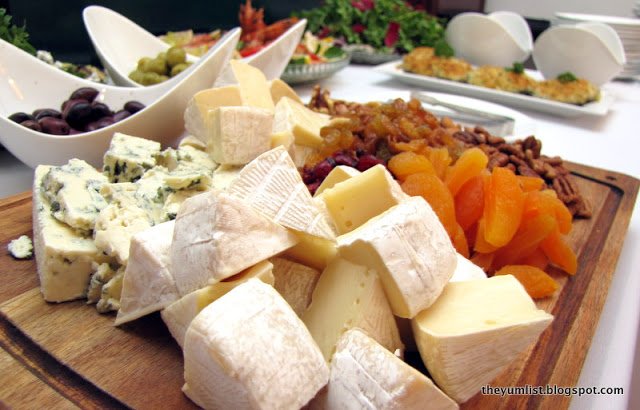 Cheese Platter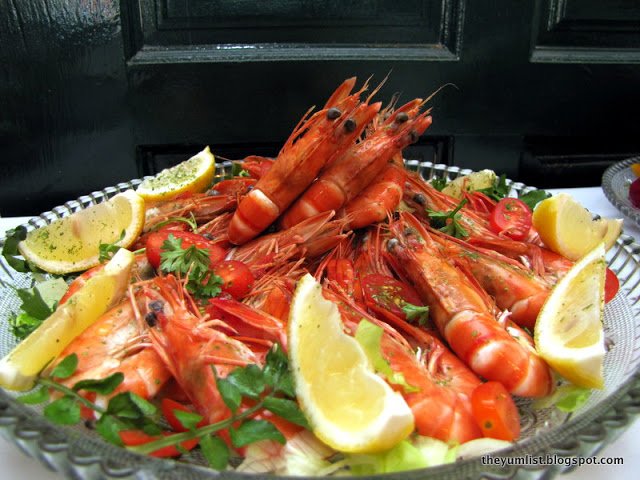 Chilled Prawns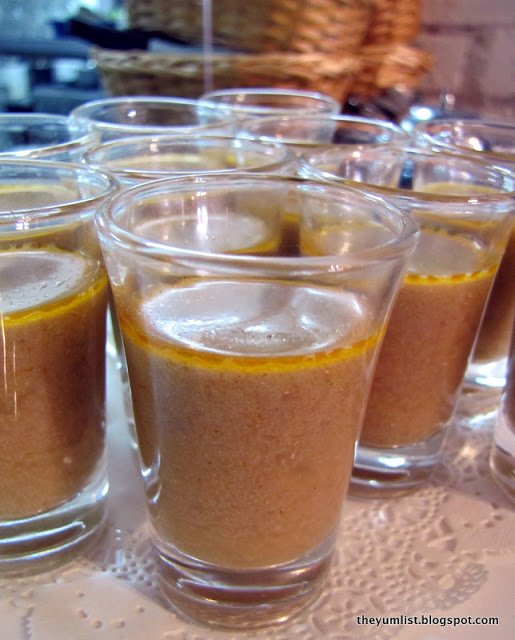 Lobster Bisque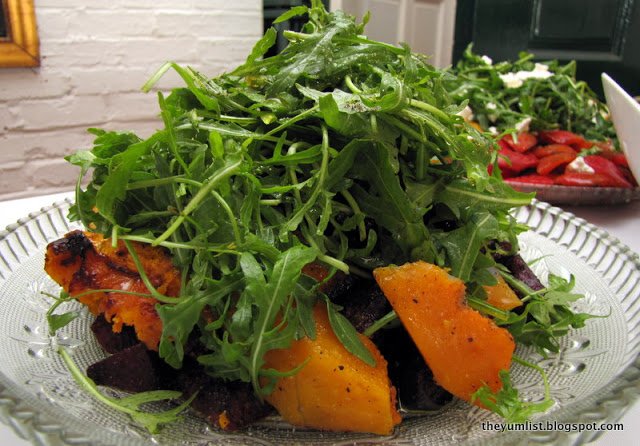 Pumpkin and Rocket Salad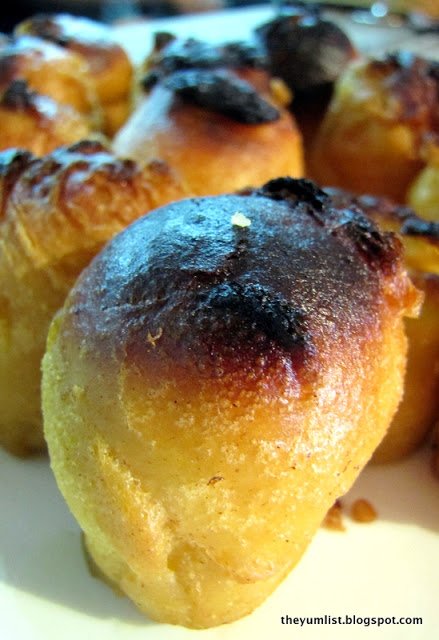 Yorkshire Pudding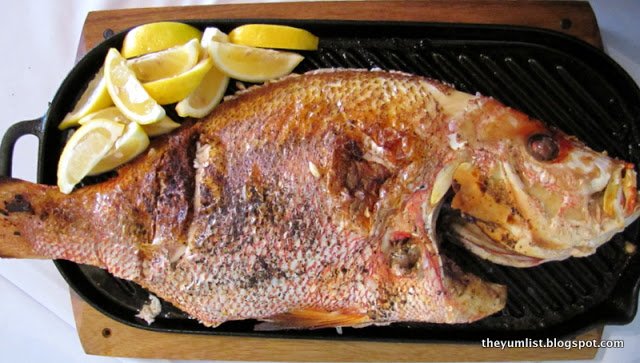 Baked Fish
Roast Chicken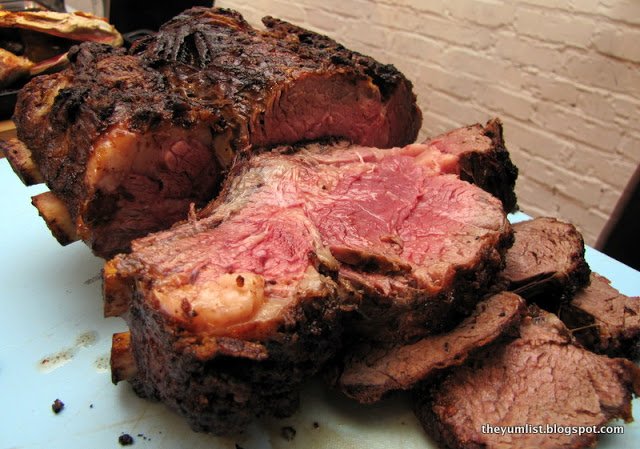 Roast Black Angus Prime Rib Beef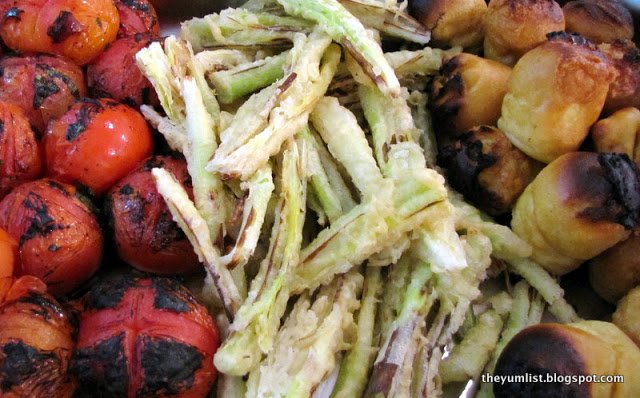 Roast Vegetables and Yorkshire Puddings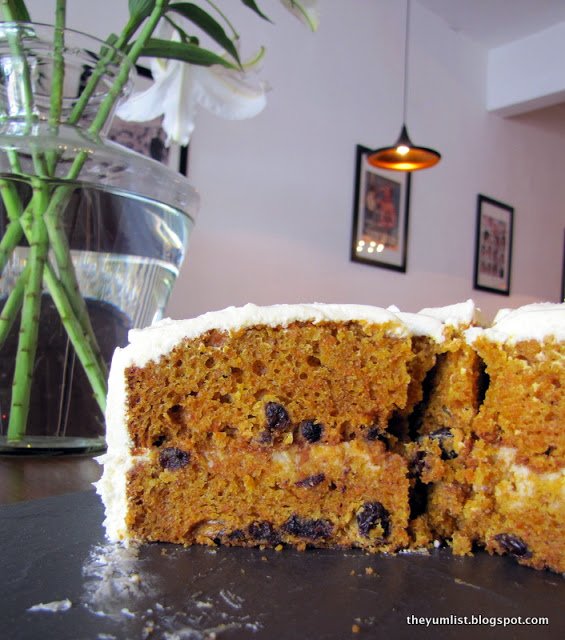 Carrot Cake
Broast, Bubbly Brunch/Roast, Ril's Bangsar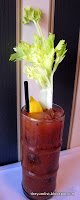 Bloody Mary
I suspected this brunch would be trouble from the start. Advertised as a "Broast," the cheeky invite read, "bring your bros, bring your hoes and come and get down and dirty with us." Proposing a Saturday brunch-roast rather than Sunday so that you can use the second day of the weekend as a recovery day instead of feeling hung over on Monday… the summons declares, "It's going to get messy…" This just had to be a bad idea… but a provocation too enticing to decline.
Temptation called, so in the spirit of giving in, I went straight for the bubbly. The free flowing sparkling, Chandon Brut, is fresh, with a liberal palate and a snappy finish. This graceful drop makes an ideal aperitif and conversation lubricant. Linked to the famous, Moet and Chandon brand, the Australian winery, while maintaining meticulous French methods for producing their sparkling, harnesses the distinctive southern terrain and climate to produce wines with a uniquely Aussie character. I'm happy. It's the perfect refreshment for a Saturday brunch.
What else goes with roast? Gin and Tonic of course! And… this classically British highball cocktail is too free-flowing. Strong, and garnished with a wedge of lime, it complements Malaysia's warm climate nicely. Bloody Mary is another timeless UK concoction and at Ril's you get a chance to try your hand at rustling up your own. Thirst quenched, there's plenty of food to fill the tummy too.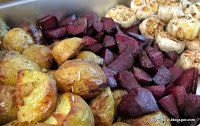 Roast Potatoes, Beetroot and Garlic
A manageable number of dishes are done well, without being an overwhelming don't-know-where-to-start selection. Based around the roast theme expect to find roast Goose (when available, when not, fish is added), Black Angus Prime Rib and Chicken as the star food attractions. All the goodies that usually side a roast meal too are ready for support. Garlic and Beef Dripping Roast Potatoes, Yorkshire Pudding, Roasted Heads of Garlic, Roast Beets, Crispy Leeks and Roast Tomatoes. All mouth watering. All merited second helpings. Hubby almost did back flips over the pink juicy prime rib. I thought the Yorkshire puddings were done particularly well and had repeat platefuls.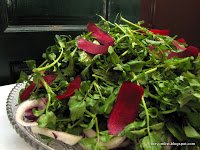 Rocket and Beetroot Salad
If you decide not to head straight for the main fare, there are salads, soups and cheeses to get you warmed up. Ril's House Salad, Roast Beets, Rocket and Pumpkin, Goats Cheese Salad, Feta and Grilled Vegetable Salad and Chilled Prawns make a fresh beginning. Lobster Bisque, Grilled Asparagus, Stuffed Portobello Mushrooms and a selection of Artisan Breads round out the smorgasbord. All salads were super fresh with mountains of bitter green rocket screaming health and spring. I loved the chewy olive bread and, pumpkin and goats' cheese always is a favourite with both of us.
Of course there is dessert. After loading up on roast and with plentiful liquid replenishment, you don't need too much. A carrot cake and a toffee cake were the two offerings on our visit. Both were tasty, but a tad dry. I'd suggest asking for them to be heated and perhaps a dollop of ice cream added to really appreciate their flavours.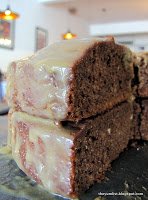 Toffee Cake
Cheerful, satiated and tipsy, the Saturday Broast-Roast-Brunch, turned out to be a rather great idea.
What's an even better notion though, is that The Yum List readers get a discount on this brunch. Mention The Yum List when making your reservation to receive 15% off your bill until the end of June. Woo hoo to Saturday Broast!
Ril's Bangsar Saturday Broast runs from 12 noon until 3pm. The all you can eat buffet including free flow Gin and Tonic, make-your-own Bloody Marys and Chandon Brut is priced at RM199++ per person. The price without booze is RM99++. (Take 15% off for The Yum List readers until the end of June!)
Reason to visit: good value brunch; free flow Chandon Brut; delicious roasts; adjusted price for non-boozers; Saturday fun with Sunday available for recovery!
Ril's Bangsar
30 Jalan Telawi 5
59000 Bangsar Baru
Kuala Lumpur
Malaysia
+6 03 2201 3846