Words by Polly Szantor
Photos by The Yum List
*** Sadly, La Mexicana is now closed.
It's well known that the folk at The Yum List are fans of La Mexicana, and it's hardly surprising, since their authentic Mexican food is consistently excellent. To make sure you don't miss a single tasty morsel, we're keeping you up-to-date with the specials for May and some new menu items that will leave you wanting to try more.
Ensalada Espinaca (RM32) combines tender baby spinach with La Mexicana's signature Jamaica Flower, walnut, bacon and cheese dressing. The Jamaica flowers (also known as hibiscus or roselle) impart a splash of scarlet and lend a fruity tang to the dressing.  It's a lovely combination and there's plenty for sharing.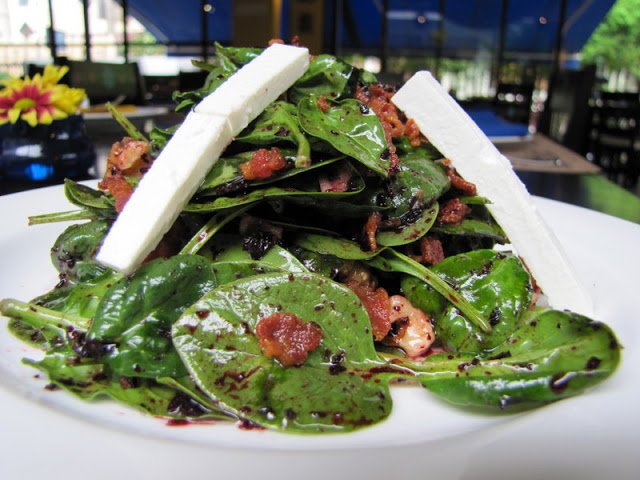 Ensalada Espinaca (RM32)
The soup of the month is Crema de Cuitlacoche (RM32) a creamy corn soup infused with that trendy corn fungus, cuitlacoche (or huitlacoche), which is packed with unique proteins, minerals and other nutrients like essential amino acids. Combined with special herbs from the garden and smoked, dried chilli, this soup is thick and rich with velvety goodness.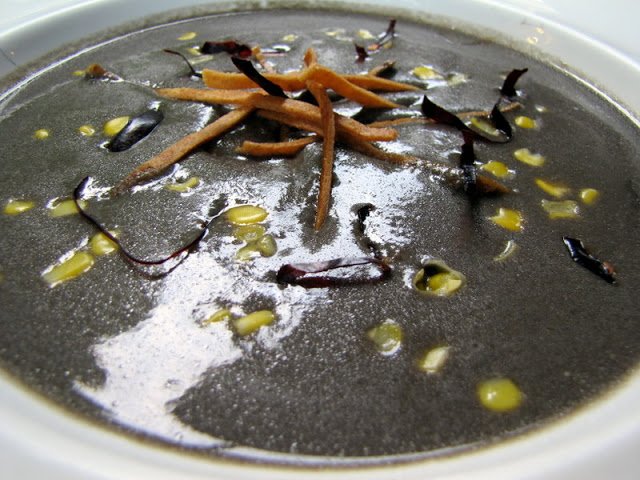 Crema de Cuitlacoche (RM32)
Manager/ owner Steve Dennison's assurance that the fish tacos were to die for was spot on!  Tacos Ensenada (RM25) offers two wheat tortillas enclosing tempura battered red snapper and cabbage salad, a delicious combination originating from Baja, California.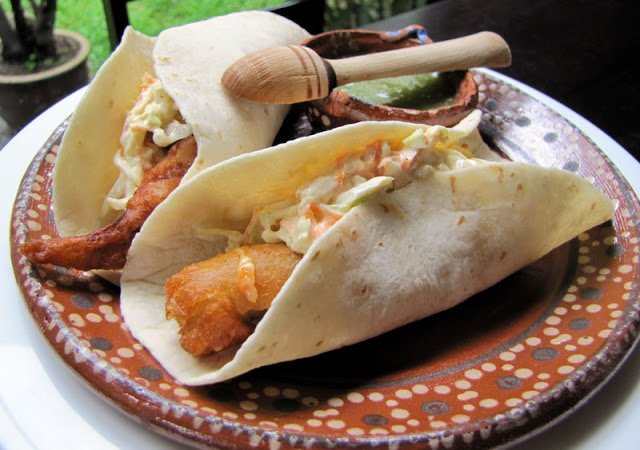 Tacos Ensenada (RM25)
Chamorro "David" (RM56) is the pièce de résistance. This tender veal shank steak, marinated in a secret sauce that includes dried chillies, is slow-cooked to perfection and accompanied by rice and refried beans. I was curious about the name and discovered that the dish honours a rancher relative of Steve's wife and chef extraordinaire, Carmela, who creates the culinary delights at La Mexicana.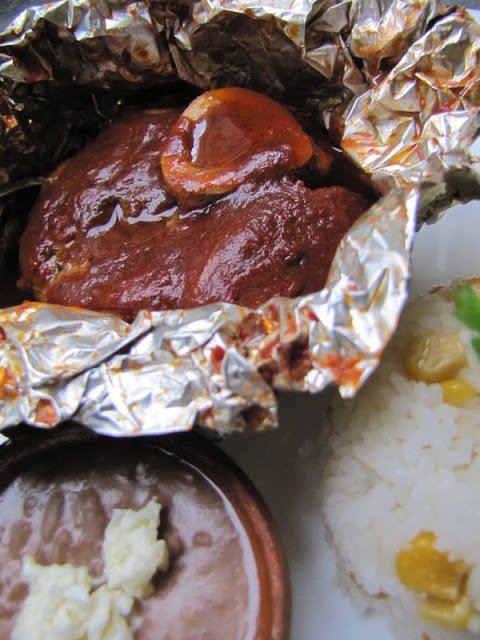 Chamorro "David" (RM56)
Some of the new main courses include Pescado a la Veracrozana (RM60) red snapper poached in a tomato sauce with jalapenos and olives, while the Chilli Poblano is a large green chilli stuffed with refried beans and Panela cheese, a darkly pleasing dish with just a hint of spiciness.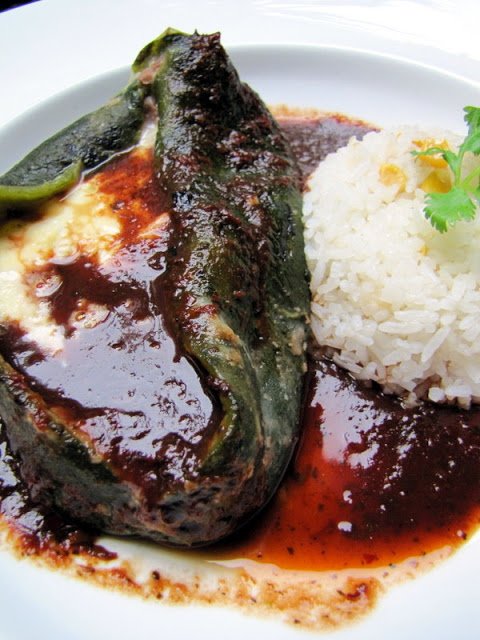 Chilli Poblano
If you'd like more heat, the habaneros chillies that accompany the Carne a la Tampiquena (RM60) are for you. The butterflied filet steak is gently marinated, then seared to maintain a soft, juicy centre and is served with enchilada verde and refried beans. All the flavours of this dish combine to create something truly amazing and I would definitely choose it again.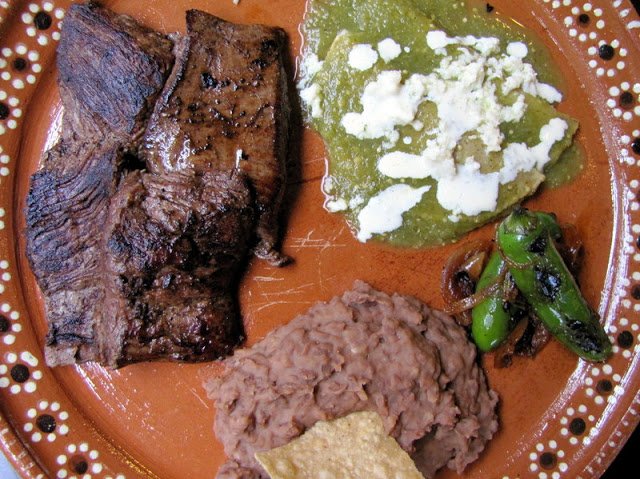 Carne a la Tampiquena (RM60)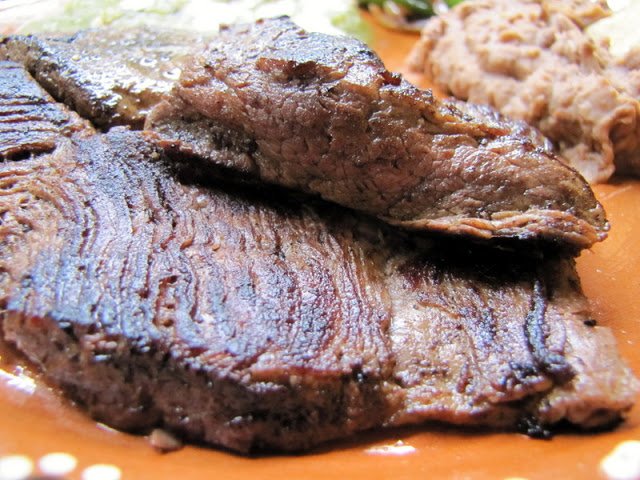 Carne a la Tampiquena (RM60)  – close up of the tenderloin
La Mexicana has several dishes which are bound to intrigue children. We tasted Taquitos Dorados, super-crispy corn tacos rolled around shredded chicken, served with lettuce, cream and cheese. Kids would also love the Sopa de Fideo (RM20) noodles in a tomato-based soup freshened by a squeeze of lime.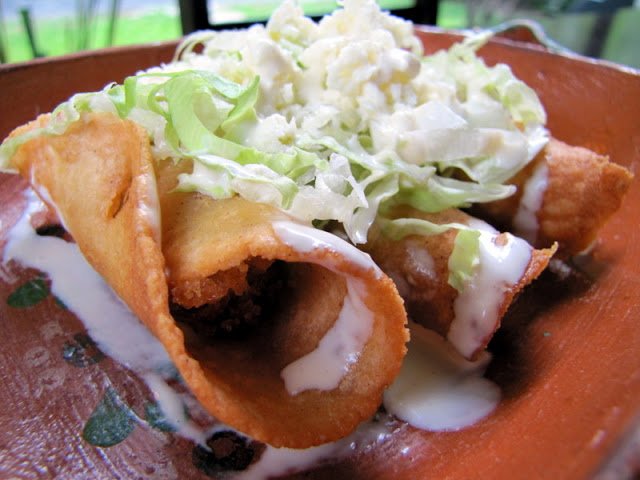 Taquitos Dorados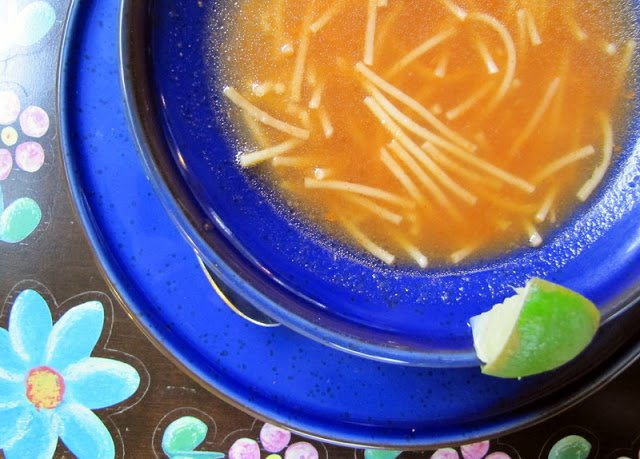 Sopa de Fideo (RM20)
The super-strong Margaritas are definitely not for the little ones. Made with Patron Tequila, they are so easy to sip and they slip down a treat. For something a little different, try the Jamaica Flower version, slightly sweeter than the regular lime Margarita but equally desirable. Happy Hour is from 3 to 6 pm with 2 for 1 Margaritas… now if you can just get away from work in time…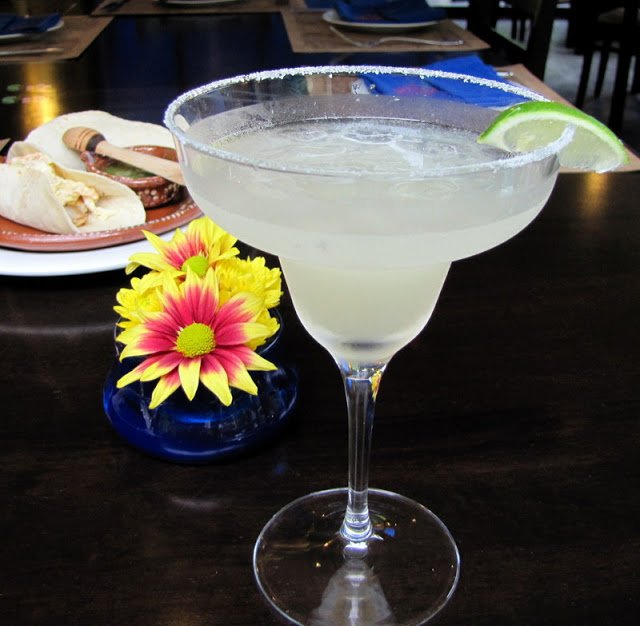 Margarita – Two for One Happy Hours!
For dessert, we enjoyed Crepas de Cajeta (RM20), crepes bathed in a sweet, burnt caramel sauce with walnuts and flambéed with Tequila. Mmmm, smooth and sweet. Carmela had the brilliant idea of serving a Cucaracha to go with the crepes, flambéed Tequila and Kaluha drunk while it's still aflame; it sure warms the cockles of your heart.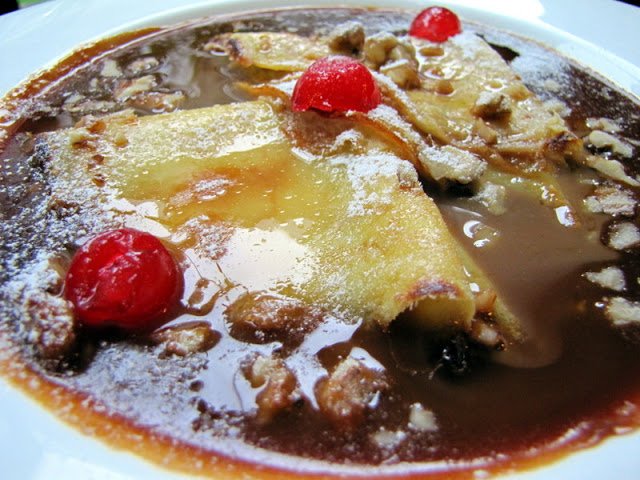 Crepas de Cajeta (RM20)
Everything was phenomenal, and I can't say enough about Carmela's homemade cheese. She is now producing three varieties; and we tried them in the dishes. Our favourite was the Queso de Oaxaca, a pulled cheese that is wound round and round into a ball. You eat it rather like Mozzarella strings; it's fresh, salty and most compelling. The Queso de Oaxaca sells for RM160 a kilo, the Requeson for RM120 a kilo and a ball of Panela (about 350 gms) goes for RM60.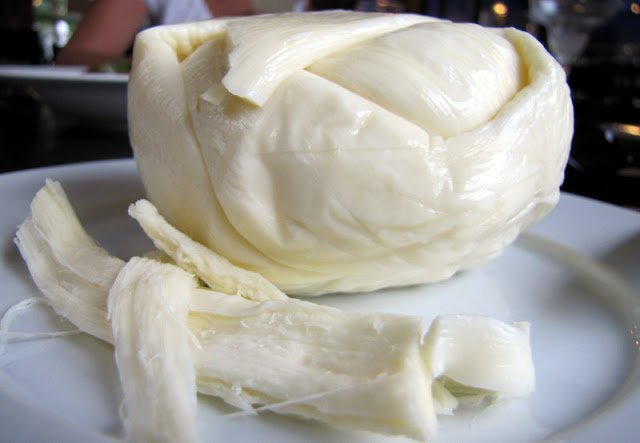 Queso de Oaxaca
Reason to visit:  It's difficult to conjure up enough accolades for the food at La Mexicana.  Each enticing mouthful is guaranteed to thrill and delight. Many of the dishes are made for sharing so it's possible to sample a range of flavours in one meal, and of course, a Margarita is almost compulsory!
La Mexicana
Terrace at Hock Choon
Jalan Nibong (off Jalan Ampang)
Ampang, 50450 Kuala Lumpur
Malaysia
+6 03 425 35251