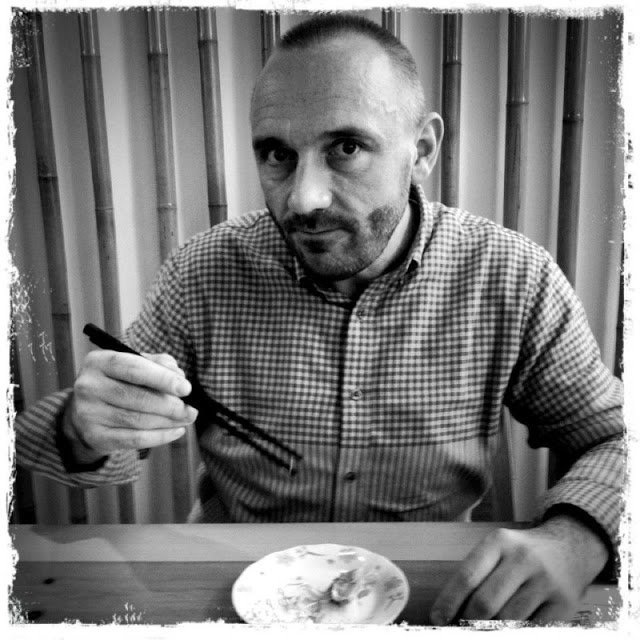 Chef Chris Bauer
The Yum List talks with Chef Chris Bauer about life as an executive chef in one of the hottest dining locations in Kuala Lumpur.
What do you do and how did you got into the industry?
I am the director and executive chef of Troika Sky Dining's three F and B outlets. I actually got into the industry through a casual conversation at a party.
Share with us an interesting story from behind the scenes.
This is something that happens all the time, so checking and double checking is vital for any aspiring chef: We are preparing dinner for 120 people. The mise-en-place is going fine and I am just checking on a few details. The main course sauce is being prepared and I ask the chef de partie: How much did you make? One and a half litres. Alright. How much do you need for each plate? Just a tablespoon full. Yes. And how much is in a tablespoon? 15ml, chef. Okay, and 15 times 120 is? 1,800ml, or 1.8 litres. Great cooks are not always great mathematicians.
What's one of the more wild experiences you've had with food?
One of my commis once got bitten by a dead sole (yes, sole, not soul!). He held the head of the fish down with the palm of his hand while trying to cut the head off and through the action of his knife on the head bones, the jaw closed sharply on his palm. Yes, there was blood, but no animal was harmed more than it had already been. A commis was temporarily damaged, though…
What's the best/ worst part of your job?
The best part is teaching young chefs how to think about food. I find that although many of them have technique, they seem to be confined by recipes. They only see the walls of the edifice, so opening the door for them and showing them how to walk around a recipe and look at it from the outside is really quite rewarding.
What's your favourite Malaysian food?
Far too many to limit my choice to just one dish. My favourite is a home cooked local meal. Give me Malay, Indian, Chinese, Nyonya, anything and I'm happy. (FYI: Chefs are very easy guests, they are mostly just happy that someone else is cooking for them.)
What's your personal favourite meal/ drink at Cantaloupe?
At Cantaloupe it would have to be the lobster with beef tendon. The combination of the just cooked lobster meat and the crisp fried tendon is heaven.
What's your favoured food and wine/ liquor pairing?
Considering that my favourite food really is bread and butter (I'd do great in jail), I would have to say a cool, light glass of red. Nothing too fancy, just give it to me in the early evening while the sun sets at the end of a warm day. Of course the bread needs to be a good country loaf, crusty and rich and the butter preferably made from raw milk, with rough, grey sea salt flakes still showing in it.
The perfect day off would be… a long lunch with friends, lots of crisp wine, sparkling conversation (becomes easier with every glass) and a roast shoulder of confit lamb.
A life in the day of a chef is… most definitely never boring.
What's something you'd like guests to know about the cuisine/ drinks prepared at Cantaloupe?
We try our best. Every day, every week, every hour we. We strive for excellence and if we do not always achieve it, it is certainly not intentional.
How do you select your ingredients and why?
As a free standing restaurant (both fine dining and casual Italian), we are in the enviable position not to have to think about the cost of our product. We do not have a purchasing department that questions why we bought the expensive, short shelf life tomatoes when there are cheaper ones available. Although we obviously have to make a profit, we do not have to make the biggest profit by sacrificing quality of ingredients, so t we just look at what is good.
What can guests look forward to in the upcoming months?
A Pizza Party at Claret on 25 July, with free flow of pizzas, wine and beer. This is a really fun event, with pizzas being passed around, so you just grab a slice and get to taste many different ones.
And coming up in August look forward to…
McGuigan Wine Dinner 14/08/13
Big Cantaloupe Sunday Lunch 25/08/13