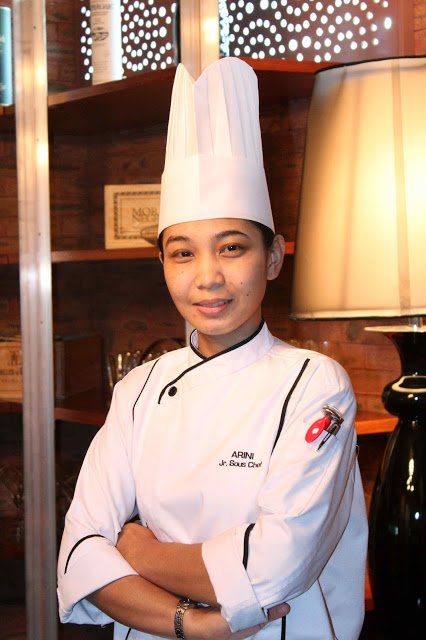 Chef Siti Arini Darsom
Chef Siti Arini Darsom tells The Yum List what it's like to be a chef and some of her food passions at the Best Western Premier Dua Sentral.
What do you do and how did you got into the industry?
I am a sous chef by trade. I graduated with Bachelor of Science in Human Development followed by a one year course in Culinary in Kolej IKIP. Upon graduation, my first job was in Renaissance Kuala Lumpur where I trained as a Commis III for eight years. Subsequently, I joined BEST WESTERN PREMIER Dua Sentral as a sous chef.
Share with us an interesting story from behind the scenes.
There was a hotel guest from New Zealand that stayed for one week at BEST WESTERN PREMIER Dua Sentral. He was a frequent diner at Grill 582 and fell in love with my cooking. He personally came up to me to ask for my number and wanted to propose to me if I was single. I was already married then! I guess good food is the way to the heart.
What's the best/ worst part of your job?
The best part is feeding people with good food and making them happy. It makes me happy that they appreciate my culinary creations. Worst part is not having enough time to spend with family.
What's your favourite Malaysian food?
Non spicy 'nasi goring'
What's your personal favourite meal/ drink at Grill 582?
Beef steak with ice latte.
The perfect day off would be…
relaxing at home with family and not having to think about work
A life in the day of a chef is…
exciting!
What's something you'd like guests to know about the cuisine/ drinks prepared at Grill 582?
Food is prepared with love!
How do you select your ingredients and why?
I only select the best meat and seafood products in the market.
What can guests look forward to in the upcoming months?
We'll take part again this year in the Malaysian International Gourmet Festival 2013

Previous posts: